Canon Philippines recently launched different sets of printers, designed to meet unique printing requirements.
With the new Canon printers, consumers can now have a device that can print high-quality colors for photos, business requirements, or personal use.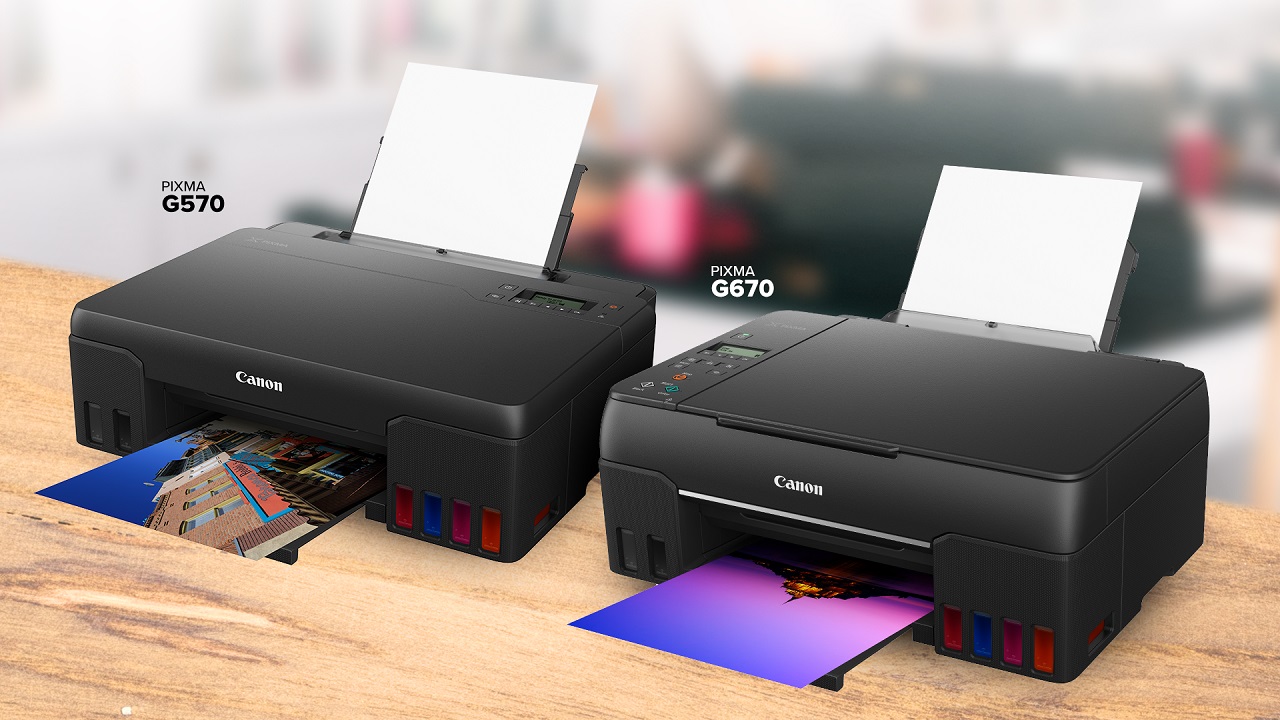 NEW PIXMA G570 AND PIXMA G670 PHOTO-CENTRIC PRINTERS
Canon understands the need for photo-centric printers, which will allow users to print high-quality images with low-cost printing for businesses, personal use, and creative work. Hence, the brand introduced the PIXMA G570 and PIXMA G670 with a 6-color refillable ink tank.
Like other G series printers, these new models also enable users to print at ultra-low-cost while delivering high yields. In fact, it can deliver up to 3,800 sheets of 4×6-inch prints.
In addition, it features a modular structure with replaceable components, allowing users to replace it easily after long usage.
It has a no-squeeze spillage-free ink bottle design, too, which automatically releases the needed amount of ink during the setup. This prevents spilling the ink.
Users can also connect it to their smartphones for improved connectivity.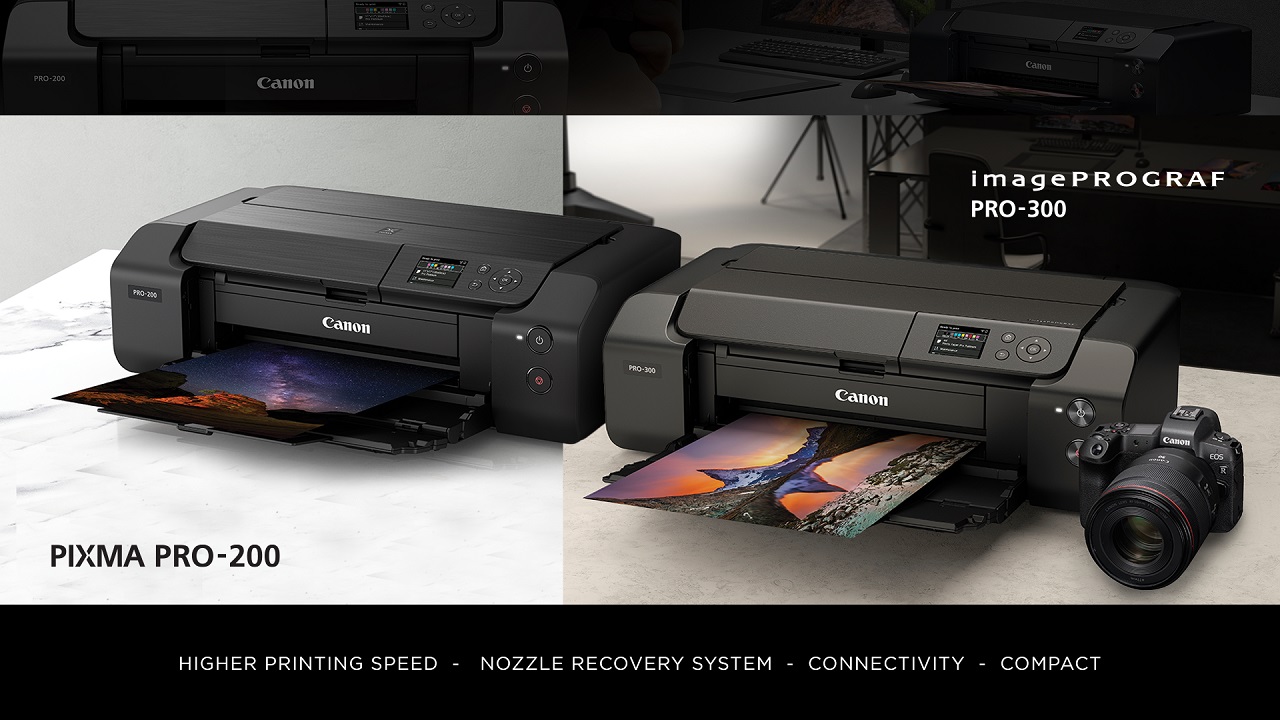 WELCOME THE NEWEST ADDITION TO CANON'S A3+ PROFESSIONAL PHOTO PRINTERS
Canon also unveiled the imagePROGRAF PRO-300 and PIXMA PRO-200 professional A3 photo printers, designed for imaging workflow for professional photographers and graphic artists.
The imagePROGRAF PRO-300 is powered by the Canon L-COA PRO processor, allowing users to print large volumes of image data at high speeds. It is packed with the new LUCIA PRO 10-ink system, giving it the ability to achieve an expanded color gamut on a variety of glossy and matte media.
Meanwhile, the PIXMA PRO-200 sports an 8-ink configuration, delivering an expanded color reproduction with improved black density.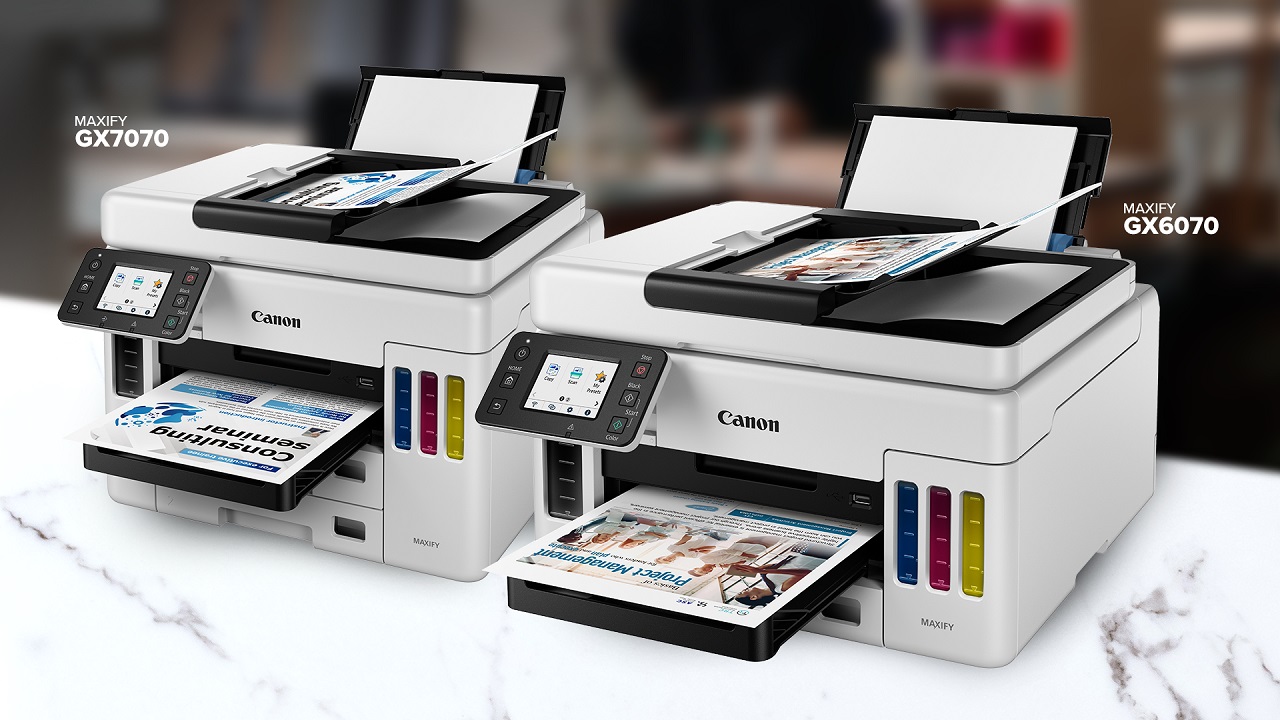 INTRODUCING THE NEW MAXIFY GX7070 AND MAXIFY GX6070 REFILLABLE INK TANK PRINTERS
Moving on, Canon also announced its newest ink tank printers for small and mid-size offices. It comes with large ink tanks and high-volume ink bottles, reducing ink costs for both monochromes and color printing. With this, both printers can deliver up to 6,000 grayscale pages and 14,000 pages in color.
These printers are also equipped with an Economy mode, enabling users to print up to 9,000 grayscale pages and 21,000 pages in color.
PRICING AND AVAILABILITY
The new Canon printers will be available in the local market in September 2021.
Canon PIXMA G670 – Php16,095
Canon PIXMA G570 – Php12,795
Canon imagePROGRAF PRO-300 – Php41,995
Canon PIXMA PRO-200 – Php29,995
Canon MAXIFY GX7070 – Php38,995Canon MAXIFY GX6070 – Php31,995
So, are you getting one?
Let us know what you think in the comment section below!