Cherry Cares by MSN Foundation spearheaded a donation drive for 38 hospitals across the National Capital Region.
The donation includes medical supplies, such as HazMats, KN95 face masks, and thermal guns—which are all helpful for the health sector in fighting the spread of the COVID-19 pandemic.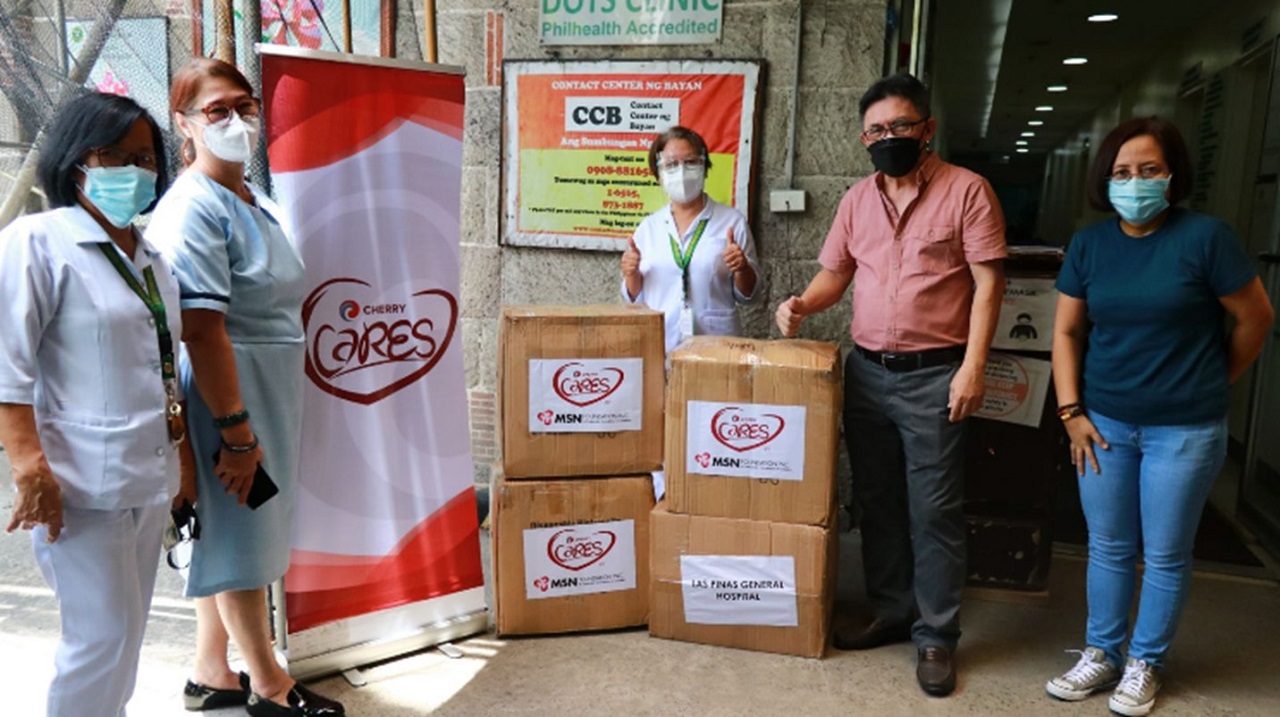 Some of the recipients include the following:
Ospital ng Maynila
Tondo Medical Center
Santa Ana Hospital
Gat Andres Bonifacio Memorial Medical Center
San Lazaro Hospital
Ospital ng Tondo
Justice Jose Abad Santos General Hospital
Dr. Jose Fabella Memorial Hospital
National Center for Mental Health
San Lorenzo Ruiz General Hospital
Ospital ng Malabon
Valenzuela Medical Center
Pasig City General Hospital
Quirino Memorial Medical Center
Pasay City General Hospital
Southern Tagalog Medical Regional Hospital
National Kidney and Transplant Institute
Navotas City Hospital
Meanwhile, it has to be noted that Cherry Cares has been donating medical supplies to hospitals and frontliners since the start of the pandemic last year.