Cherry Home has officially released the latest addition to its affordable IoT devices—the new Smart Swivel Camera S3.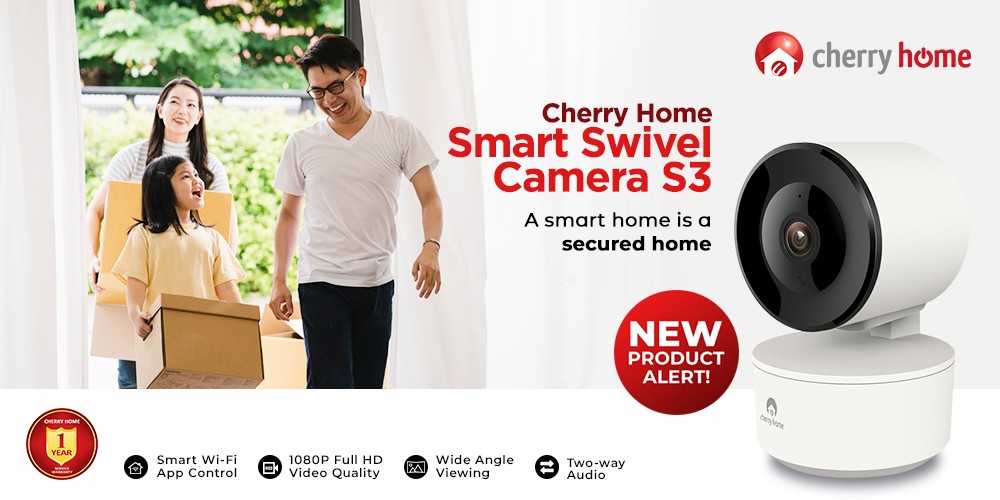 Give your home extra protection with the new Cherry Home Smart Swivel Camera S3. It showcases a contemporary design, making your home look innovative and modern. It also delivers a clear 1080P Full HD video resolution and 24/7 video recording feature, ensuring that users will get more accurate clips and playback on their smartphone.
In addition, the Smart Swivel Camera S3 offers better coverage, as it comes with a wide viewing angle and intelligent motion tracking. The latter allows you to detect motion or any suspicious movement in your home.
The security camera also features two-way audio, allowing both ends to communicate with each other in times of emergency.
Accessible through the Cherry Home app, users can expand their storage up to 128GB via a microSD card.
Interested? Buy the new Cherry Home Smart Swivel Camera S3 for only Php1,499 at www.cherryshop.com.ph.