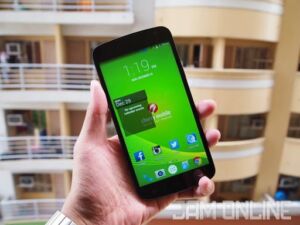 Cherry Mobile gave us an Infinix Pure XL last dealer's night. It is their newest phablet sporting a 5.5-inch HD display and there's an octa-core processor inside. This phone has pretty good specifications for its price and yes; Cherry Mobile Infinix Pure XL did pretty well in my review. Check out my review below.
Construction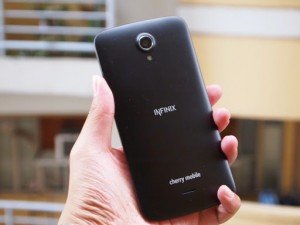 Cherry Mobile Infinix Pure XL is pretty big and you could easily recognize it as a phablet. The smartphone is not thin but the curved body and rubber like texture of the back cover makes it easier and more comfortable to hold. Yes, the rubber texture at the back adds more grip and it makes the phone easier to use even in one hand.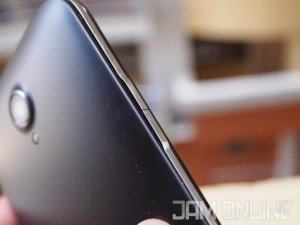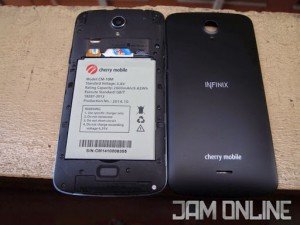 The weight is not that thin but it feels just right. The power and volume buttons of the phone looks liked it was emboss from side which makes it harder to recognize when holding it. Inside, there's a dual sim card slot that supports micro sim and mini sim and yes folks, this smartphone supports OTG.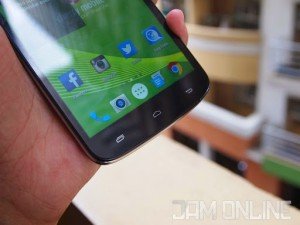 This smartphone has a Yamaha speaker inside and I notice that the music were clearer and more detailed than most speakers but it isn't super loud than most smartphones. One thing that I didn't like in this smartphone is that the 3 buttons below doesn't have an LED but don't worry, the buttons are very easy to remember.
Display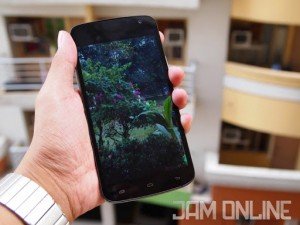 There's a 5.5-inch display protected by Dragontrail glass. The IPS display performed pretty well and the colors look good. The display was bright too and I didn't have any problems with outdoor visibility. You might be disappointed because it doesn't have a full HD display but don't worry, the HD IPS display on the Cherry Mobile Infinix Pure XL performs well.
Software and Performance
The Cherry Mobile Infinix Pure XL is powered by Android 4.4 Kitkat. Today, having a smartphone with Android 4.4 Kitkat is a must however, we're not sure if we will have an Android 5.0 Lollipop update for this device but nonetheless, Android 4.4 Kitkat with a near stock software is very fast and it is very nice to use.
There's a 1.4 GHz Octa-core processor inside the Cherry Mobile Infinix Pure XL and there's 1 GB of RAM of which will be enough for basic tasks up to heavy games. Since this smartphone only packs an HD resolution, heavy games and applications ran smoothly on this device despite having a 1GB of RAM.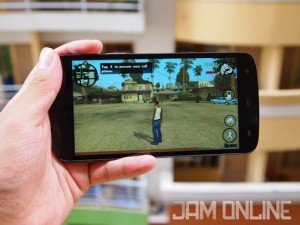 This smartphone was able to ran Grand Theft Auto: San Andreas without problems at mid to max settings and I was able to get a score of 27048 at Antutu which is a pretty good score for a smartphone with a specifications like this.
Battery life
There's a 2600mAh battery inside the Cherry Mobile Infinix Pure XL and when I first saw it, I thought I will be disappointed with its battery life because of the large display. But I was wrong. I was able to use the smartphone for a normal work day without the need of power bank. However, don't expect that this smartphone would last more than a day if you're a mid to heavy user.
Camera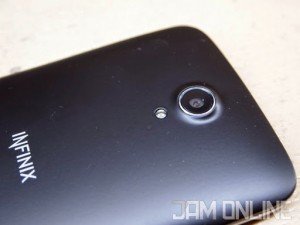 Cherry Mobile Infinix Pure XL has a 13-megapixel rear camera and yes, it has a Sony BSI sensor which performs well at low-light conditions. I notice that my images are brighter even if there were only a small amount of light however, the images tend to be grainier but hey, overall, the Cherry Mobile Infinix Pure XL's camera performed pretty well.
Verdict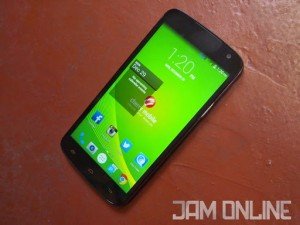 Cherry Mobile Infinix Pure XL is one of the best phablets out there in the market and it is probably the best one for its price. There's a powerful hardware inside which will be enough for basic to heavy tasks, the camera is already good enough for daily use and the battery could last a day of use. Basically, the Cherry Mobile Infinix Pure XL got all the things that you want on a smartphone. The price is very reasonable too at PhP7,999.