We have a lot of praises for the Cherry Mobile Tegra Note 7 for achieving a high score at Antutu and for having a great performance on heavy games. To give you a recap, the Cherry Mobile Tegra Note 7 packs a 1.8 GHz Quad-Core Nvidia Tegra 4 processor with 72-core GeForce GPU, 1GB of RAM, 5MP camera, 16GB of storage, and a 7-inch HD IPS display. During the launch, it was announced that there will be an LTE version of Cherry Mobile Tegra Note 7 but the price wasn't announced during that time but today, Cherry Mobile has updated their Android tablets pricelist on their website.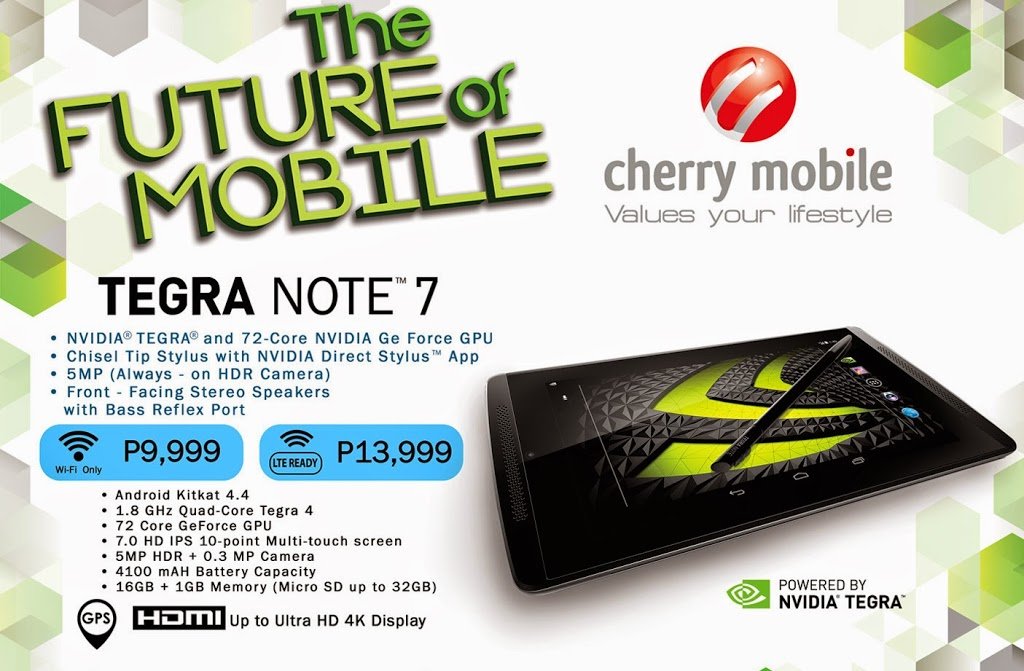 The Cherry Mobile Tegra Note 7 LTE is priced at P13,999. Some people might think that it is too steep but I think, P13,999 is the sweet spot considering the specifications and LTE inside it. But of course, if you don't need LTE, there's the Wi-Fi only version which is just at P9,999.
Source: Cherry Mobile
Thanks Vince Balahan!