Cherry Roam launches the country's first and only 5G travel pocket Wi-Fi in the Philippines, the Cherry Roam 5G.
The device supports up to 2.5Gbps speed, allowing users to enjoy ultra-fast and smooth connections when browsing online.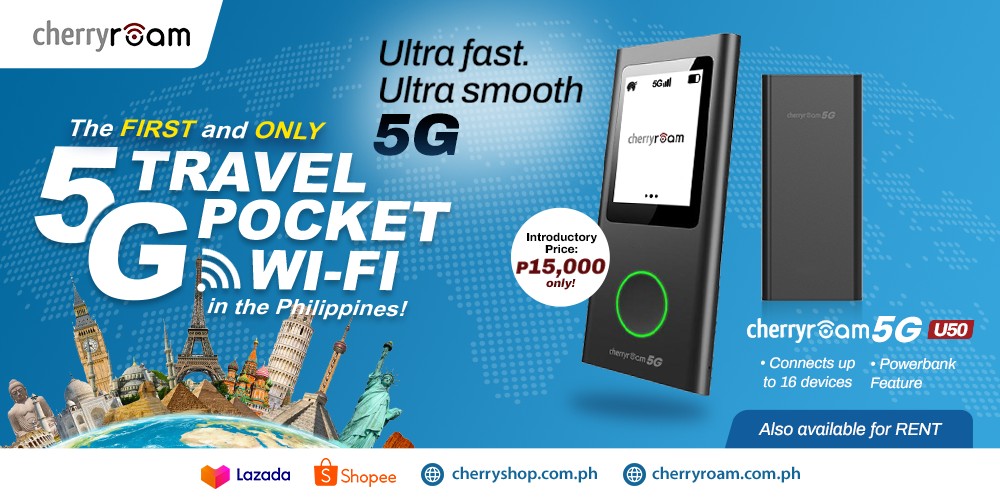 In addition, the device supports Instant Network Reselection, keeping an eye on active and standby data networks to choose the optimum connection. It also sports a 2.4-inch LCD screen, showing you its signal strength, data consumption, and the number of connected devices.
It also has roaming services that can be used in over 100 nations.
However, its power bank feature makes it even more exciting, giving a 5,400mAh battery capacity.
You can get the Cherry Roam 5G for Php15,000 at Cherry Shop PH.
So, are you getting one? Let us know what you think in the comment section.