We've reviewed a lot DTC Mobile phones before but unlike other DTC Mobile smartphones, DTC Mobile GT18 is my most favorite one. Why? because its body is similar to a flagship smartphone and the build is very solid. Check it out on my review.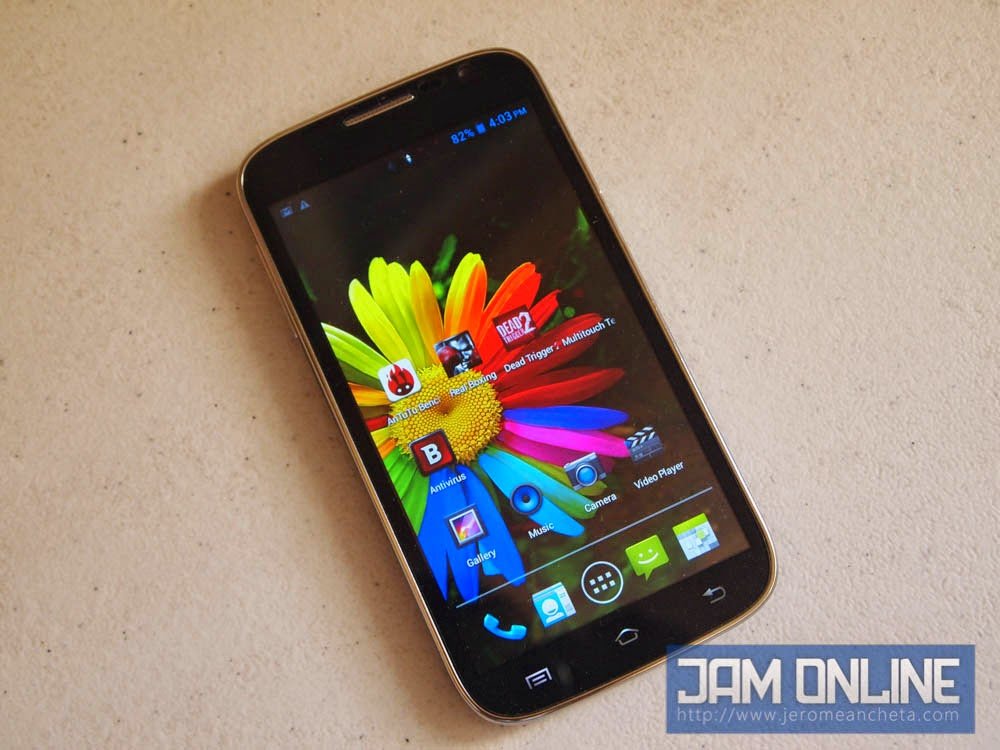 One of the things that I really like about it is the solid body (Like what I've said earlier) with a patterned design. Its textured design might fool you but the feel is just a smooth plastic. Yep, just like the Samsung Galaxy S4. Well, the design isn't entirely copied from it because there's no home button and it is just 3 capacitive buttons on the front. Honestly, the design and its layout is very neat. There are no squeeks and it is very comfortable to hold.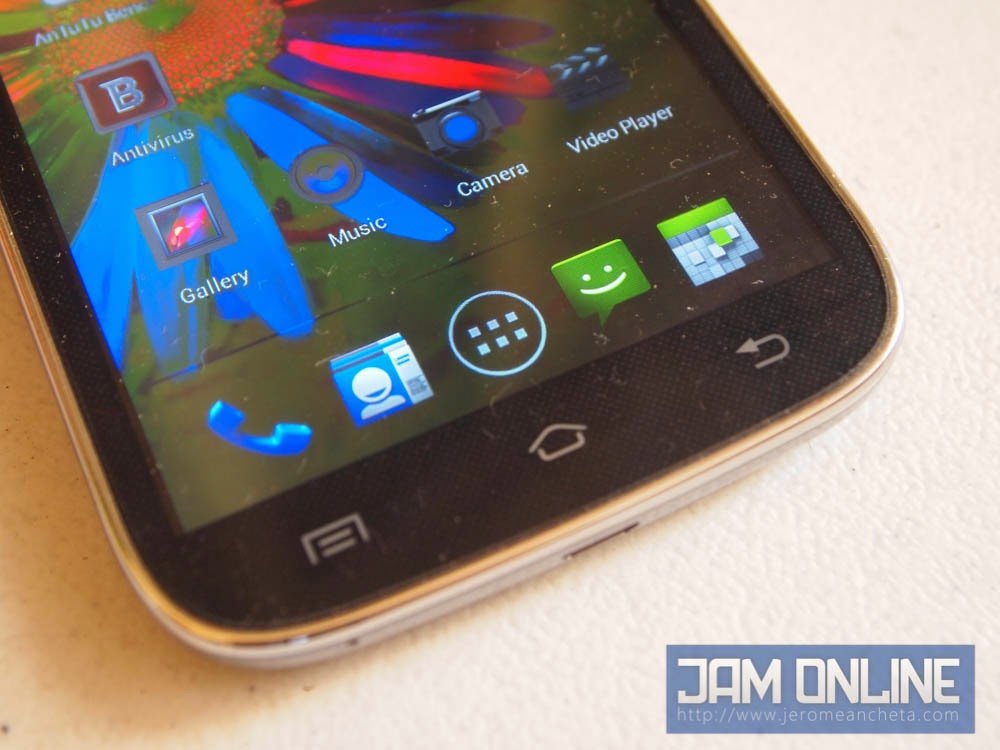 It's 2014 and most smartphones are expected to have at least HD display at more than P5,000 price range but unfortunately, the DTC Mobile GT18's 5-inch display is a little bit washed out and it only has a qHD resolution. The display of the smartphone is not really that attractive.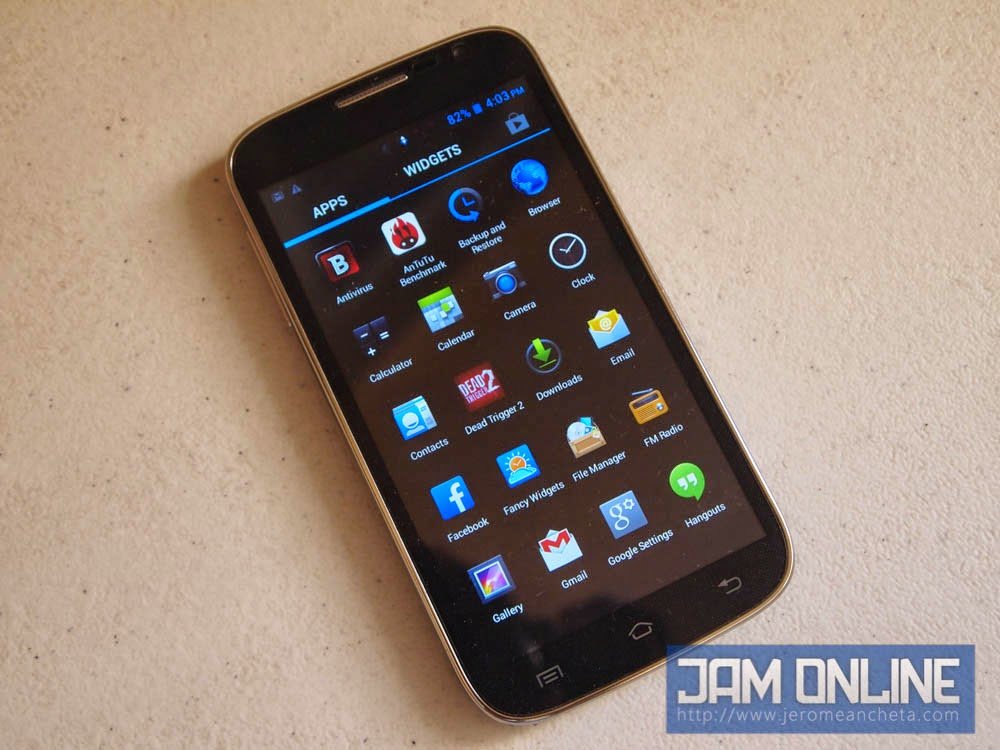 It might look like the Samsung Galaxy S4 but there's no NFC or LTE here. Fortunately, there's 3G on this unit. The previous phones that we have used from DTC mobile lacks 3G and as expected, there's no NFC on this device. Inside the device is just a 4 GB of internal storage which is obviously not enough if you're into heavy use. Also, the RAM of this smartphone is just at 512 MB RAM which is slightly disappointing.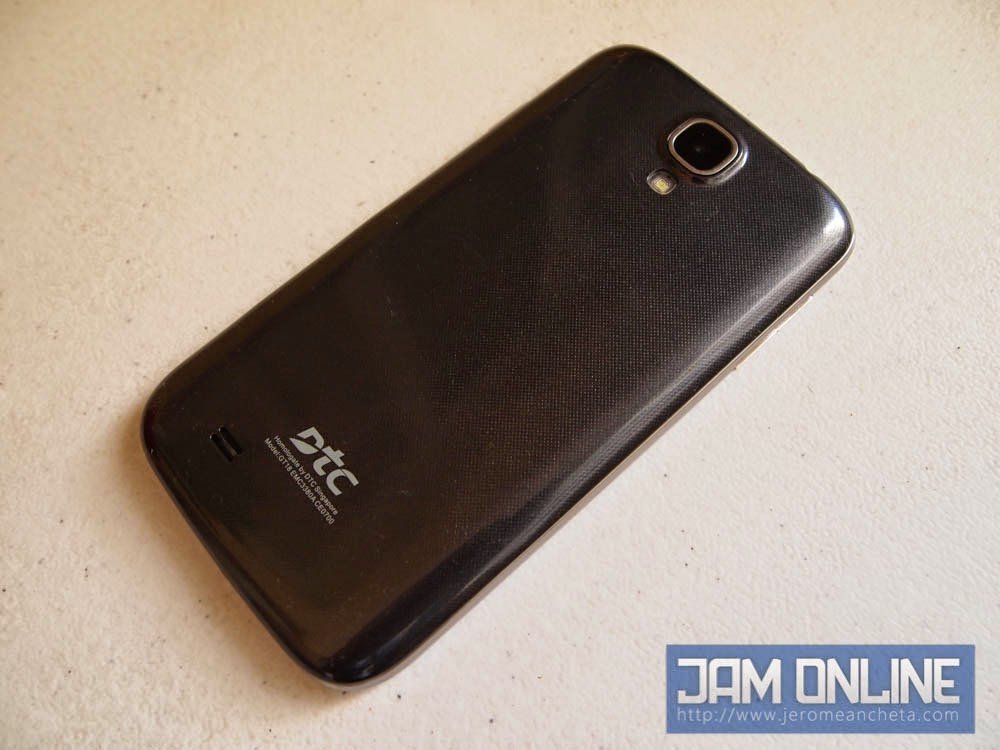 Of course there's a dual-sim slot on this phone and I was very happy to see that one of the sim card slot is a mini sim while the other one is a micro sim slot. So yeah, the DTC Mobile GT18 would be a nice back-up phone if you have a smartphone that uses a micro sim.
The battery life is one of the features the DTC mobile GT18 can be proud of. It has a 2500 mah of battery inside which managed to last up to 2-3 days of average use and it can last up to a day of heavy use. Actually, the battery life of this Android smartphone is quite long compared to other phones at its price range.
The sound quality of the phone doesn't suck. It's feels just right. Do remember that this smartphone only cost below P6,000 so don't expect too much from it.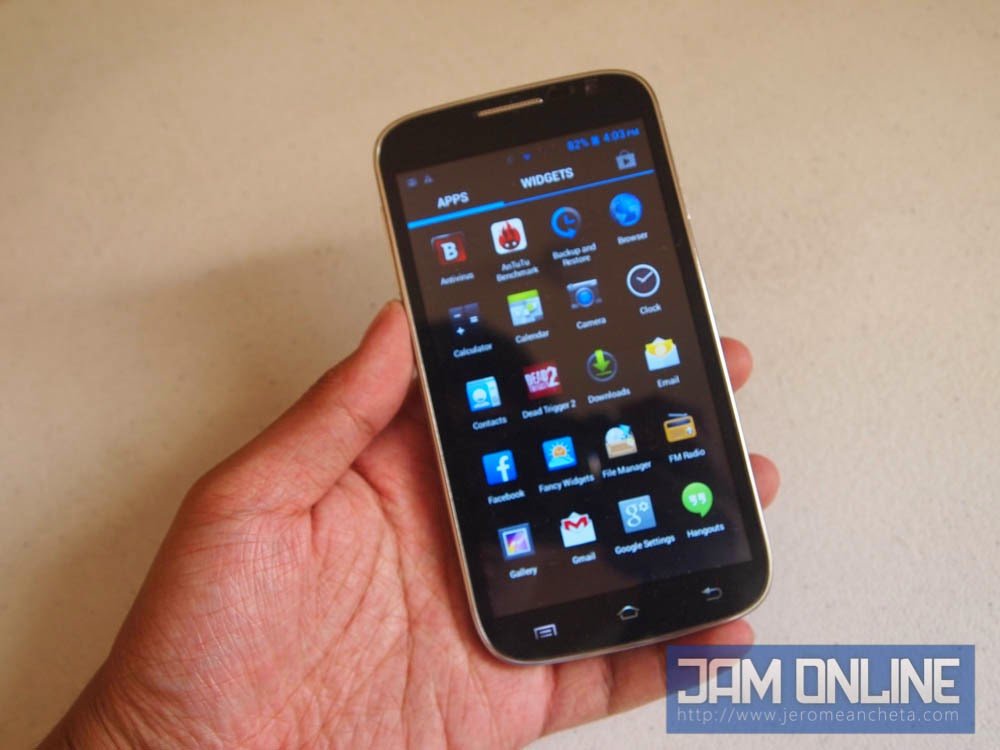 The DTC Mobile GT18 isn't running on the latest Android version. It's just at Android 4.2, and again, I didn't expect too much from it. There are only a few local branded phones that are already on 4.3 and I haven't seen a local smartphone that uses Android 4.4 Kitkat already.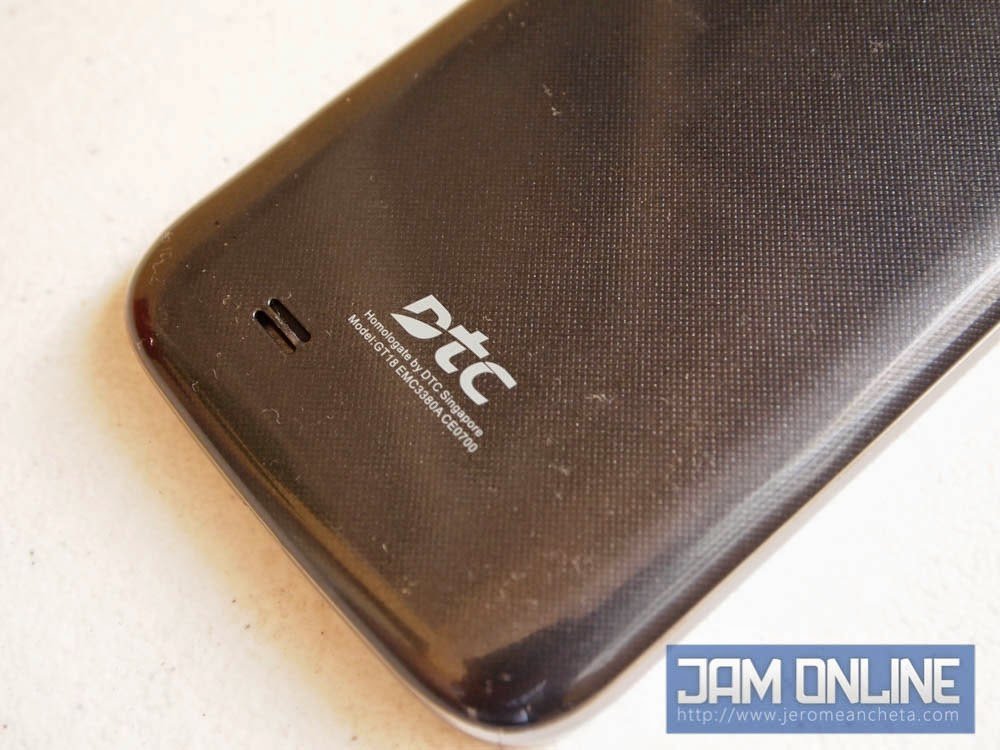 Despite having a Samsung Galaxy S4 look, the DTC Mobile GT18 doesn't have the Touchwiz UI in it. Yes, there were no UI changes on this phone. Despite not using a launcher or a tweak UI on the DTC Mobile GT18, you'll feel the sluggishness and lags of the phone. Maybe, it has something to do with the optimization of the hardware.
I tried some games on the DTC Mobile GT18 and I was able to play Dead Trigger 2 but the frame rates weren't that smooth but the game was playable. I also tried Real Boxing, it also worked but the frame rates was quite low however, it was still playable. The DTC Mobile GT18 got a score of 9053 on Antutu.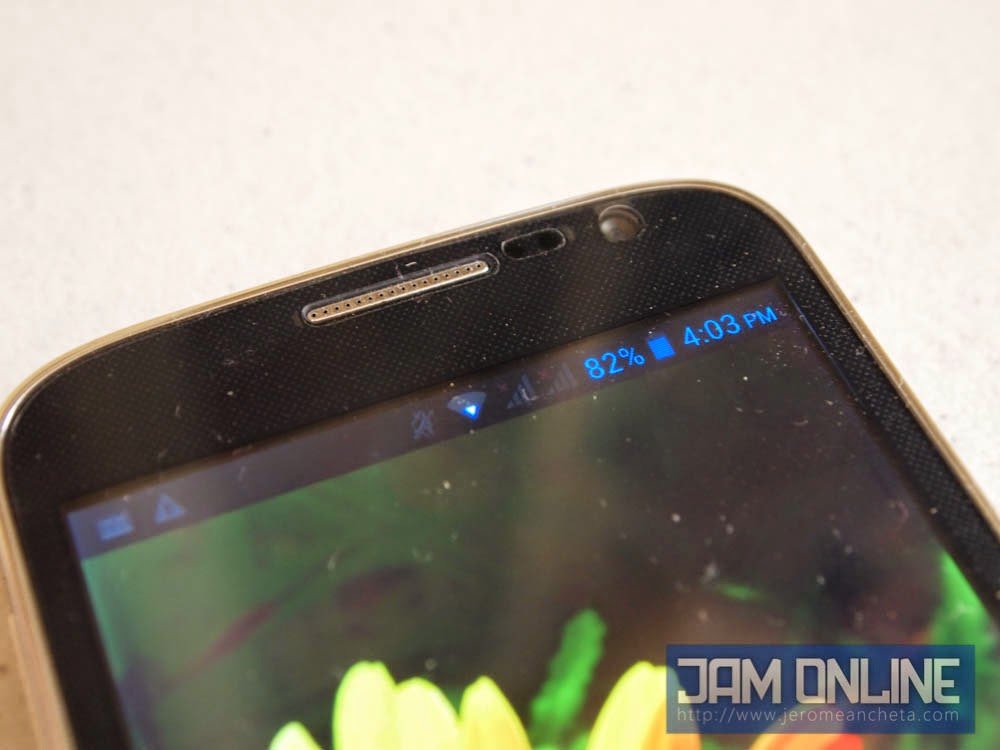 The DTC Mobile GT18 has a 8 MP Camera and it doesn't really shine in that part. Actually, the images that I took were kind grainy and noisy. The colors weren't that good too. Overall, I didn't like the camera of the phone.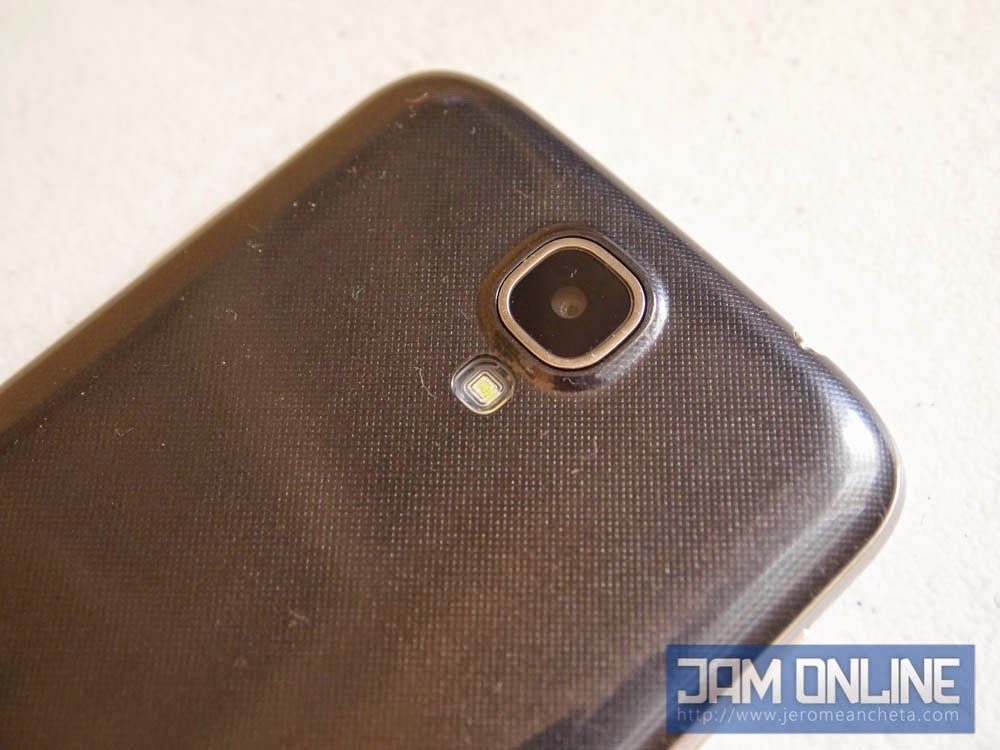 The DTC Mobile GT18 isn't the best phone at its price range but it is definitely one of the sturdiest one. Aside from having a design similar to a former flagship of Samsung, the build of the DTC Mobile GT18 doesn't feel cheap. Yes, the build is very solid. Another thing to love about it is the large battery which will give you 2 days of battery life however you might be disappointed with its sluggish performance and its camera.
Disclaimer: DTC Mobile is an advertiser on this blog