vivo made significant strides in 2022 with the introduction of an exciting lineup of smartphones aimed at a wide range of users. From high-end models to more affordable options, the company launched devices to meet the diverse needs of smartphone users.
Here are some of the most noteworthy products that made a big impact on the global market.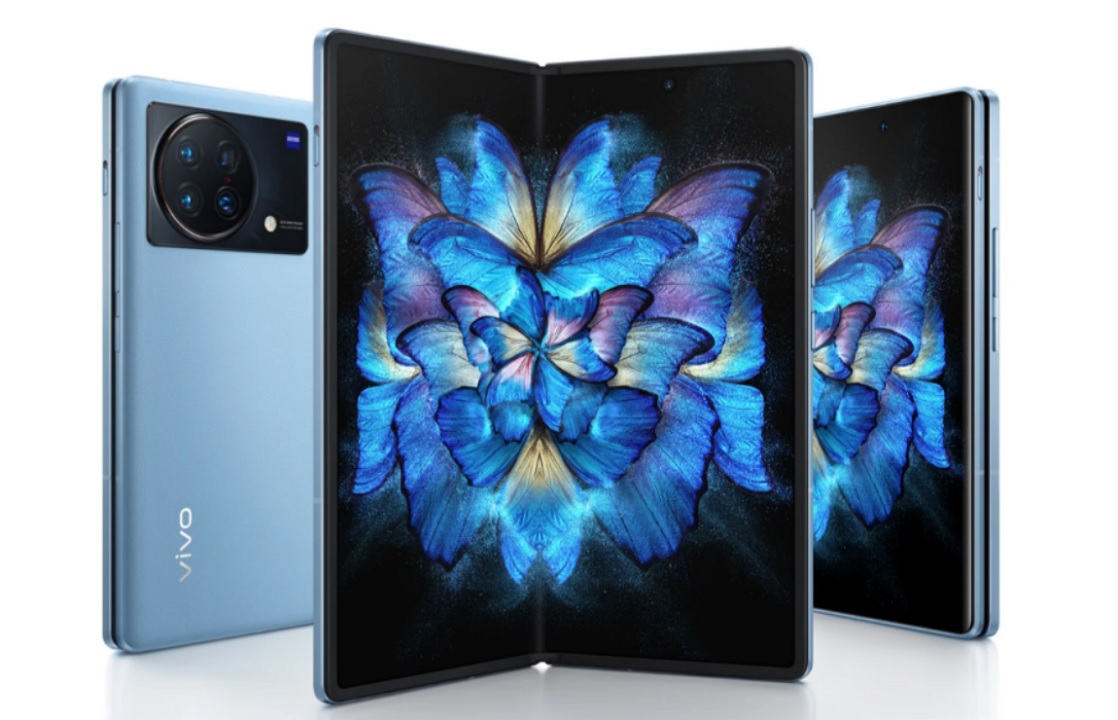 vivo's best flagship device in 2022
In April 2022, vivo released its first folding screen smartphone, the vivo X Fold, with a Snapdragon 8 processor, dual 120Hz E5 screens, and full-focal ZEISS four cameras. It has a huge 4,600mAh battery that supports 66W dual fast charging, ensuring that users won't have to worry about their phone's battery life.
In the same month, the vivo X Note was also launched, boasting a large 7-inch screen and the same features as the vivo X Fold.
vivo introduced the fans' favorite phone
However, the most popular product was the vivo X80 series, which features premium quality, materials, and lens coating. It also comes with a 50mm portrait lens supported by better Gimbal technology, resulting in exceptional photos with more stability. Moreover, it has a Sony IMX866 sensor that captures vivid images. The X80 is the only smartphone in the market to have such sensors. In addition to its advanced camera capabilities, the X80 series boasts the vivo V1+ Chip. It is a custom chip designed to make display and imaging graphics more immersive.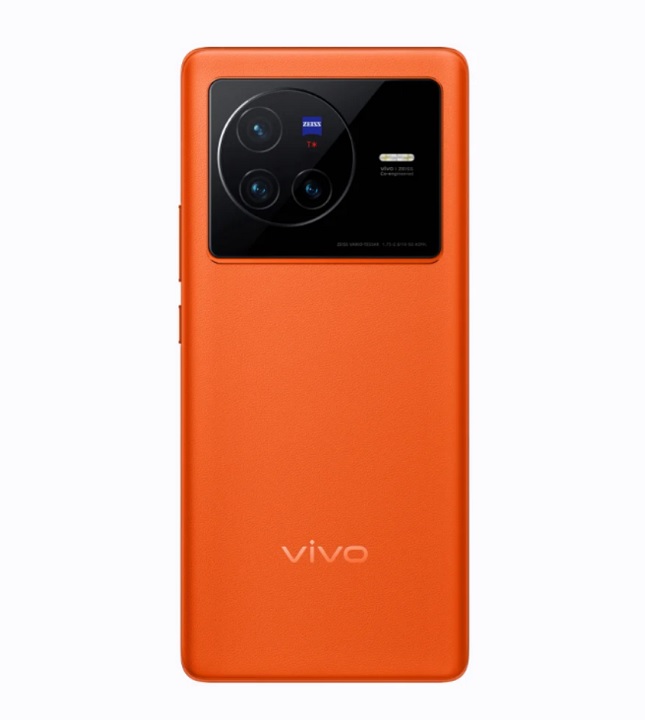 vivo V25 Series
In May 2022, vivo established its reputation as a leader in mobile photography with the release of the vivo V25 series. It features outstanding night photography specs, stunning color-changing capability, and other noteworthy aspects that are essential to Gen Zs and Millennials. Photochromic 2.0 is a unique color-changing innovation that is exclusive to vivo, and the vivo V25 series are the only smartphones in the industry to use this technology. Thanks to light molecular material used in high-tech products like microscope optical storage devices and biological targeting agents, the colors of these mobile phones change after being exposed to sunlight or UV light.
Social media users now demand superior image-capturing capabilities in various scenarios and lighting situations. The vivo V25 series has upgraded camera hardware and capacities specifically designed for nighttime shooting. Say goodbye to noisy and underexposed photos with the vivo V25 series, which offers a 64MP OIS Ultra-Sensing rear camera with extreme night vision, an 8MP Super Wide-Angle camera, and a 2MP Super Macro camera. The high-definition main camera features a cutting-edge high-precision OIS module, delivering clearer and steadier videos and enhancing image brightness and quality in low light.
vivo X Fold+
vivo also introduced the X Fold+, the latest addition to the X Fold foldable phone series. Powered by the industry-leading Snapdragon 8+ Gen 1 Mobile Platform featuring an enhanced Secure Processing Unit (SPU), vivo's X Fold+ offers an improved design and performance experience that is further augmented by optimized battery life. The flagship device comes with upgraded software features and an additional color option. The X Fold combines multiple technologies unique to foldable phones, such as a 2K+ Ultra Vision Foldable Screen, 3D Ultrasonic Dual-Screen Fingerprint Scanning, and 50W wireless FlashCharge. The X Fold+ is the result of vivo's commitment to perfection and innovation, providing even greater value and user experience.
vivo X90 and X90 Pro
In November 2022, vivo launched the global version of the X90 and X90 Pro, the latest flagship smartphones in the X90 series. The series features advanced camera capabilities and performance upgrades powered by vivo's exclusive V2 chip technology and continuous collaboration with ZEISS
vivo S16 series
The brand also released the vivo S16, which comes with Aura Light Portrait. This camera feature allows users to capture soft and stunning photos without using a ring light. It also packs powerful camera sensors that are typically in a flagship device, as it bags a SONY IMX 766 sensor and OIS+EIS to name a few.
Launch of Self-Developed Chips
In April 2022, vivo unveiled the second generation of its self-developed chip, V1+, along with the launch of the vivo X80 Series. V1+ boasts three key features: efficient scheduling, fast processing speed, and high energy efficiency. According to official data, the chip can maintain a data throughput speed of around 8GB/s, delivering a 300% increase in efficiency and a 72% reduction in power consumption.
In a bid to enhance the capabilities of the V1+ chip, vivo collaborated with MediaTek to integrate the Dimensity 9000 with the V1+ chip. This collaboration resulted in over 30 patents.
In November 2022, vivo released its latest self-developed chip, V2, which incorporates a new and improved AI-ISP architecture. This architecture offers a comprehensive boost in both compatibility and functionality and also upgrades the on-chip memory unit, AI computing unit, and image processing unit.
OriginOS 3
In November 2022, the vivo developer conference was held, and the latest version of OriginOS 3 was officially launched. OriginOS 3 introduced the intelligent computing hub framework, which includes three levels: breakthrough of basic capabilities at the bottom layer, resource scheduling optimization in the middle layer, and upgrade of upper vision and control perception. Additionally, the new version adds a variety of algorithms that are able to upgrade memory fusion with a maximum effect of +8GB. The design system has also been upgraded to make it clearer and less complex.
New iQOO Phones To Be Launched this 2023
Apart from the new smartphone iteration of the vivo brand, its sub-brand, iQOO, has also launched a number of new smartphones in 2022, including the iQOO 9 series, iQOO Neo6 series, iQOO 10 series, iQOO Z6 series, iQOO Neo7 series, and iQOO 11 series models. The Vivo iQOO 10 Pro smartphone, released in July 2022, is a good package of specs and features that you can expect from a flagship range smartphone. It provides amazing performance to support your gaming session and heavy usage easily. The iQOO 10 Pro debuted a 200W ultra-fast flash charging commercial, with an ultra-fast mode. The built-in 4700mAh battery can be charged from 1% to 100% in only 10 minutes.