In case you didn't know, you can actually check out my website for FREE even if you ran out of mobile data. How? Just use the Freenet app. Freenet is a free internet platform by Voyager Innovations and right now, they're giving away some cool stuff in their promo that launched in October 2017.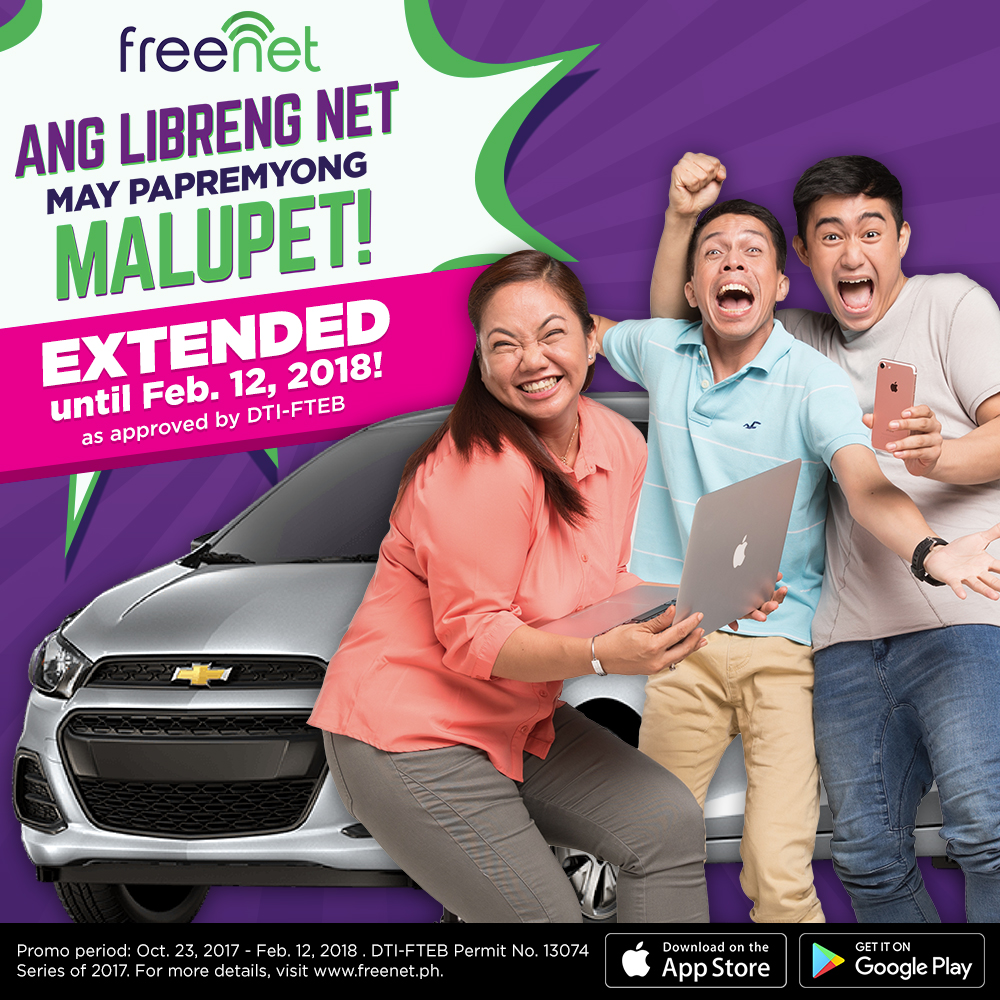 They've already given away 2 units of Macbook air, 7 units of iPhone 7 during its weekly draws and yes, they'll be extending the promo until February 12 and they'll be raffling off more iPhone 7 every week.
The promo will end on February 14 and a lucky Freenet user will be able to drive a brand new Chevrolet Spark. The winner will be announced on Freenet's Facebook page.