Today is another day for shopping for everyone as different e-commerce sites are offering sales, discounts, and in-store deals today and most of you are probably shopping right now. If you haven't clicked that buy now button then you better read this one up as PayMaya will be offering cashbacks of up to Php3,000.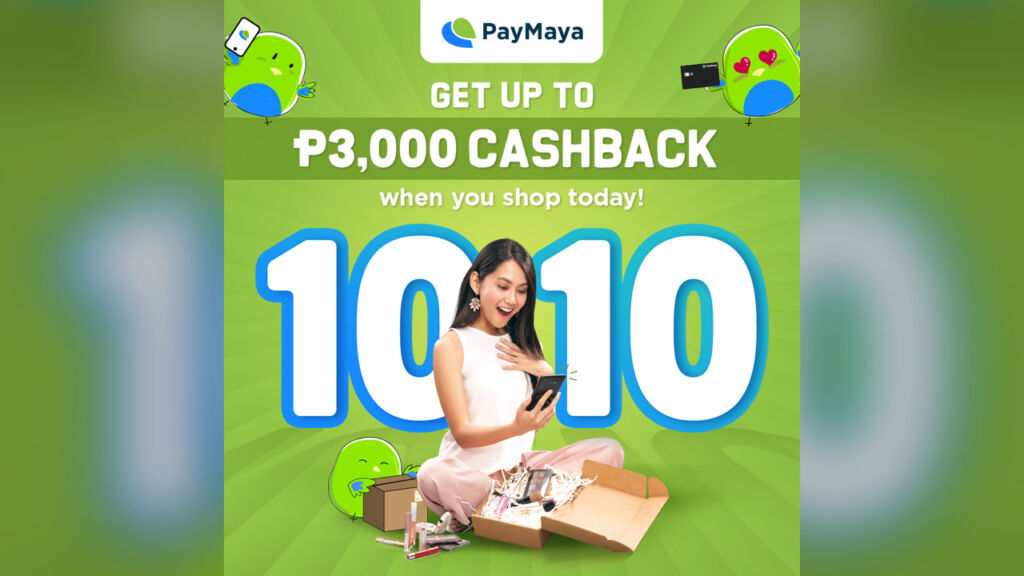 So how can you take advantage of the cashbacks of PayMaya? Well, it's easy. This month, you can get cashbacks up to Php1,000 this October for all of your transactions and if you spend Php5,000 this month, you can even get a Php500 cash on top of everything else.
In case you're not shopping online then it's fine because PayMaya still got you covered as you can get up to 100% cashback maximum of Php1,000 for October for each spend and a Php500 reward for an accumulated Php5,000 purchase this month as long as you use Paymaya QR.
So if you're still using Cash-on-delivery, I strongly suggest that you get a PayMaya card and account now because not only that you can get cashbacks, this one is more convenient too.