Whenever I'm buying accessories for my devices, I always go to Digital Walker to check out their products but in the midst of a pandemic, it's hard to buy stuff like accessories but thankfully, Digital Walker is now offering a way to let you shop even when you're at home. And here are their latest products that are quite interesting.
Baseus GAN Mini Quick Charger 65W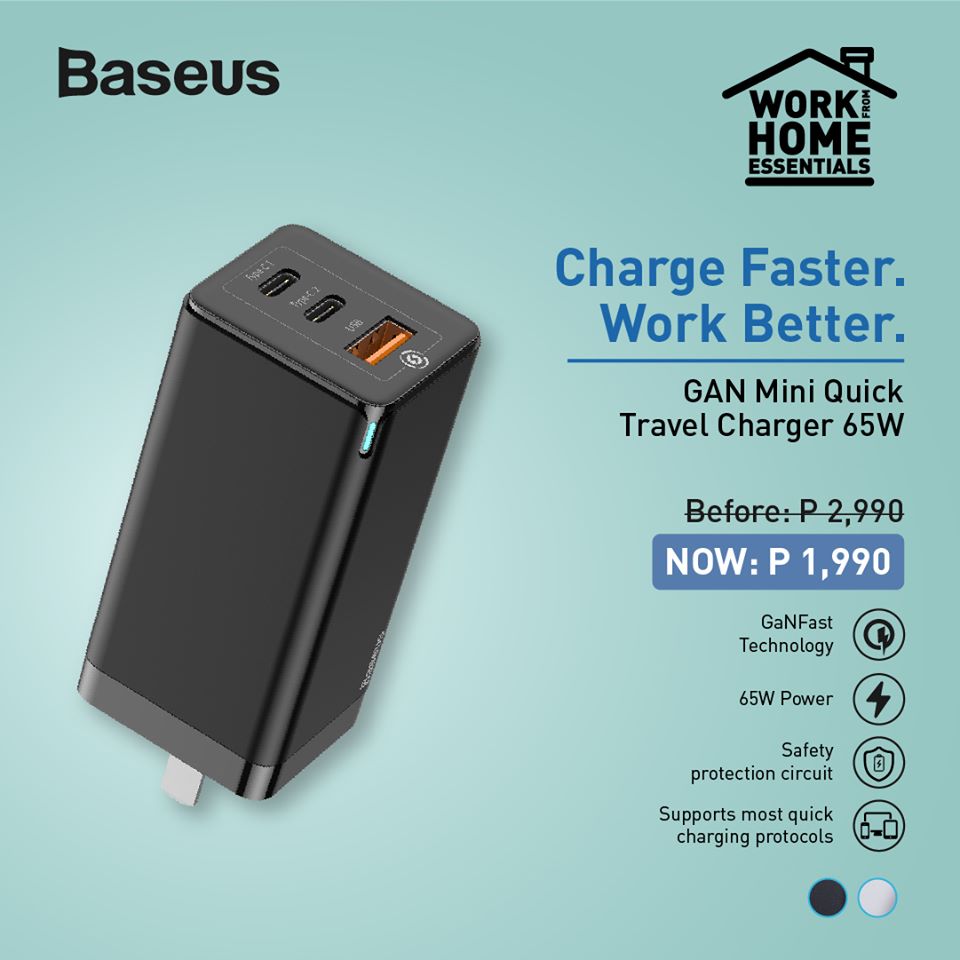 This is a charger for the people who has a lot of devices at their home. This small charger can charge your notebook and also your smartphones simultaneously and the best part? It supports up to 65W fast charging and it's smaller than the charger of Macbook Pro.
There are two USB-C ports in here and a USB-A port. It supports Huawei 5A Quick Charge too. If you're worried about protection, the Baseus GAN Mini Quick Charger 65W comes with Safety protection circuit inside too.
The Baseus GAN Mini Quick Travel Charger 65W is priced at Php2,990 but you can get it now for Php1,990.
Soundpeats Truedot True Wireless earphones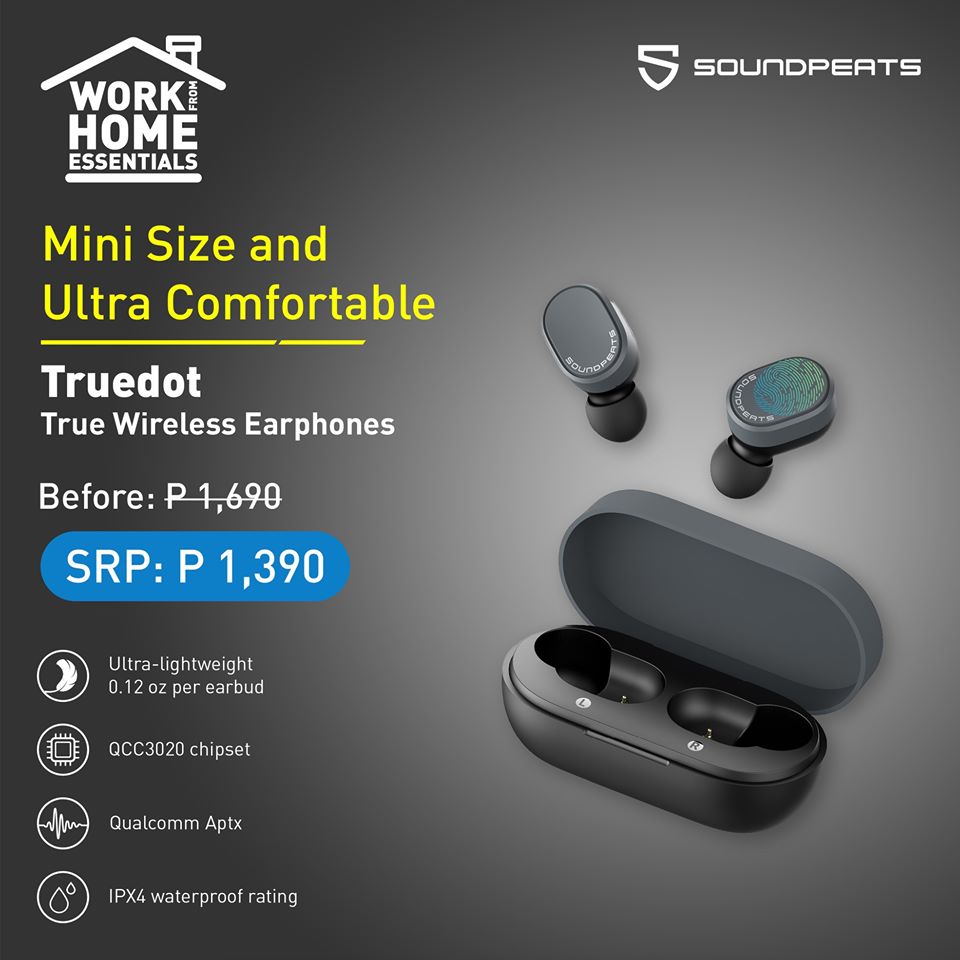 Here's one of the affordable earphones from Soundpeats and it comes with an ultra-lightweight design and also an IPX4 waterproof rating which means that this one would be fine for basic workouts. Aside from that, it also comes with QCC3020 chipset and also Qualcomm AptX
Soundpeats TrueCapsule Wireless earphones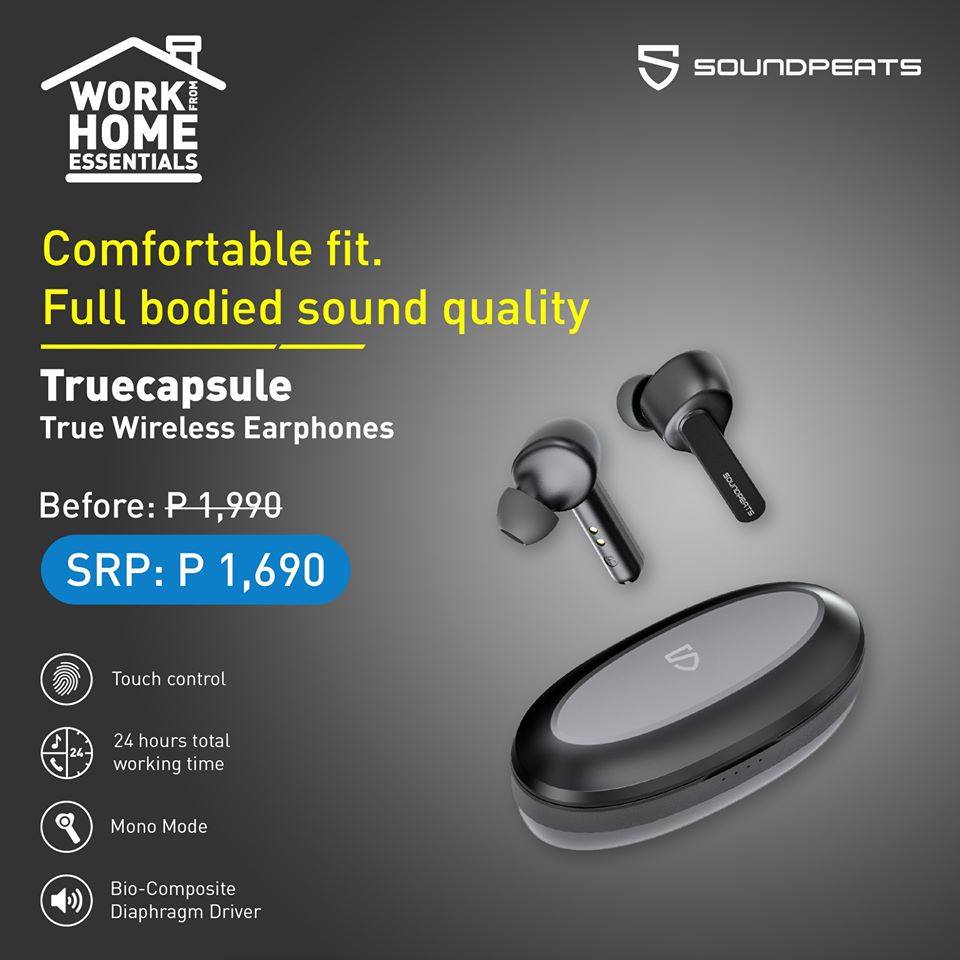 If you prefer having a longer battery life, you can go for the Soundpeats TrueCapsule Wireless earphones. It features touch control and a 24 hours total working time. The TrueCapsule also comes with Bluetooth 5.0 for better syncing and connection and It also comes with Bio-Composite Diaphragm Driver.
Soundpeats Truefree+ Wireless earphones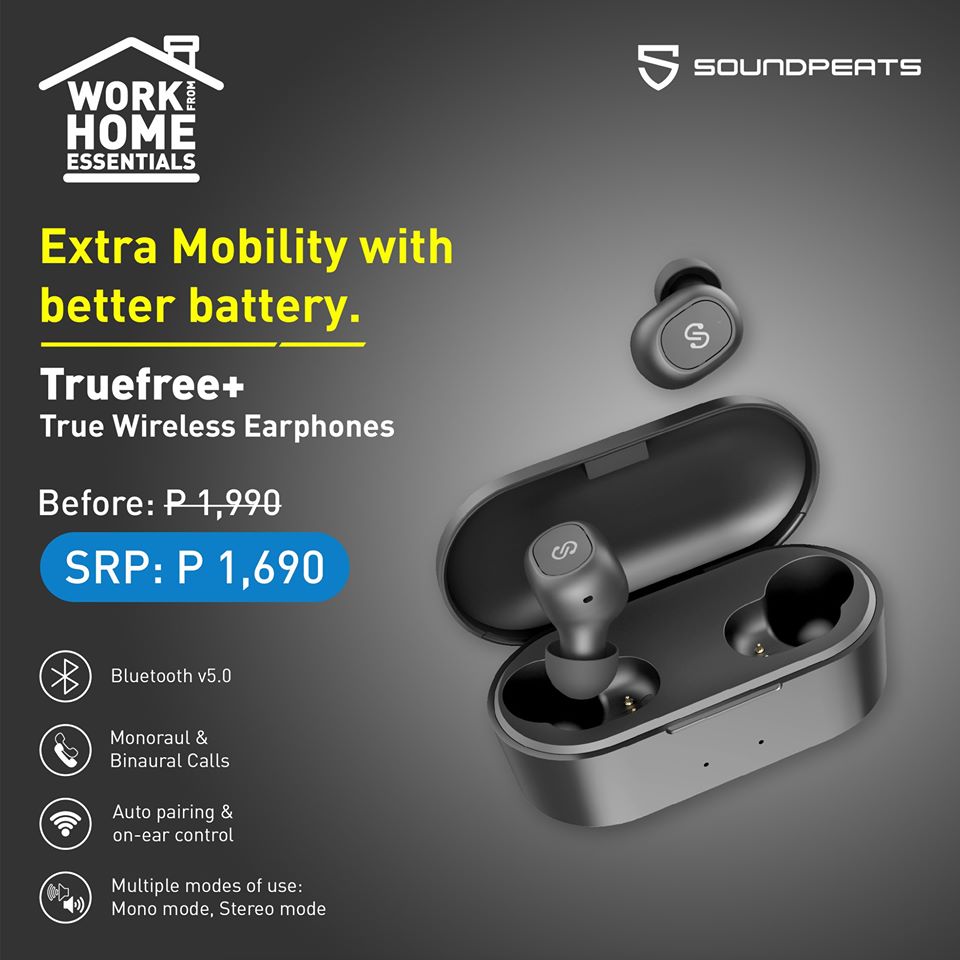 If you want the best of three Soundpeats products, you should go for the Soundpeats Truefree+. Not only that this one supports Bluetooth 5.0, this one also supports Monoraul & Binaural calls so you can have a better and clearer call quality. You can also use the earphones for Mono mode & Stereo mode.
You can check out their other Work From Home Products here, here, and here
In case you want to buy from Digital Walker, you can actually order from them with products ranging from charging cables up to earbuds by just following the step by step guide below:
Place your order at the Google form here: http://tiny.cc/DW_WorkFromHome.  You will receive a receipt of your order via e-mail
Choose from the listed payment modes available. Pay and take a screenshot of your proof of payment
Open the e-mail that Digital Walker sent (Subject: Customer Order Form) and click the edit response button. Scroll to the bottom of the form and click attach file to upload your proof of payment. Click submit afterwards
Wait for the pick-up schedule from Digital walker's Customer Support Team then proceed to book your preferred Delivery/Courier Service to pick up orders at their head office.
If you want to know more about their products, be sure to check out https://bit.ly/DWWorkFromHomeFAQs