Infinix launched its All-Round FastCharge technology, providing a fast, flexible, secure, and intelligent charging experience for portable devices. The 260W All-Round FastCharge can charge a 4,400mAh battery to 25% capacity in one minute and achieve full charge in only 7.5 minutes. The 110W Wireless All-Round FastCharge has a 100% charge time of 16 minutes.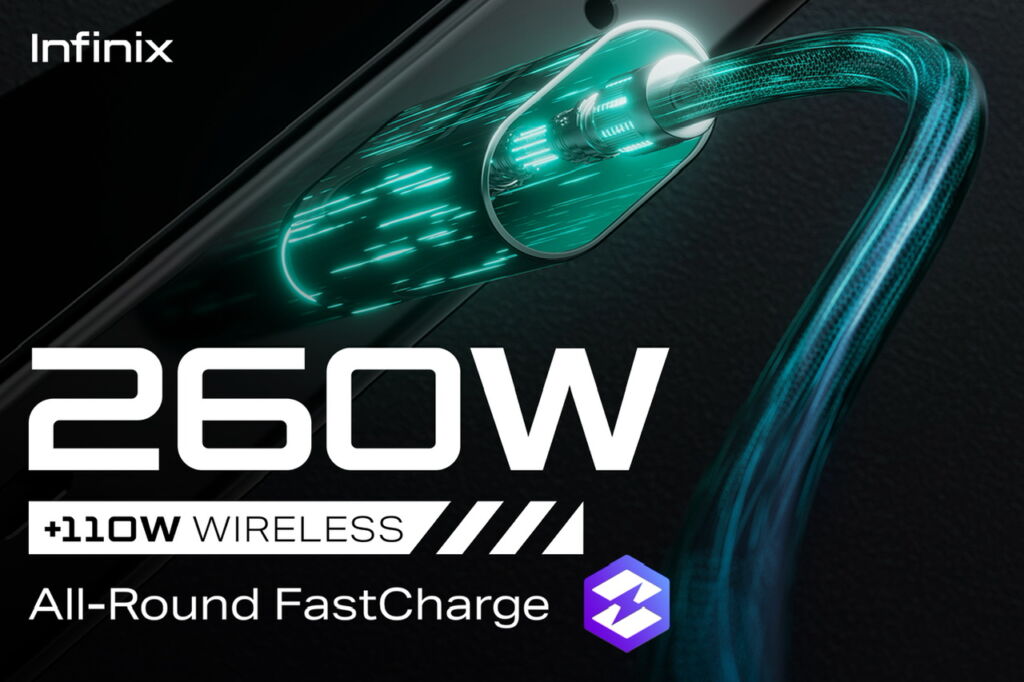 The 260W All-Round FastCharge is powered by a 4-Pump Intelligent Circuit Design with a 12C High Rate battery for maximum charging conversion efficiency of up to 98.5%, and the battery can retain more than 90% of its energy after 1,000 cycles. The charger has a dual GaN material PFC + AHB circuit architecture for improved power density, size, and safety. A 4-core thicker charging cable carries a current of up to 13A.
The 110W Wireless All-Round FastCharge features custom-made small-sensitive coils and wider coils in the same space to reduce coil internal resistance and phone temperature rise. The charge station features dual coil and a fan for silent air-cooling.