Months after its global launch, Infinix officially released the new NOTE 12 PRO 5G in the Philippines.
With its launch, Filipinos can access affordable 5G phones that deliver blazing fast mobile internet speeds and an ultra-smooth gaming experience.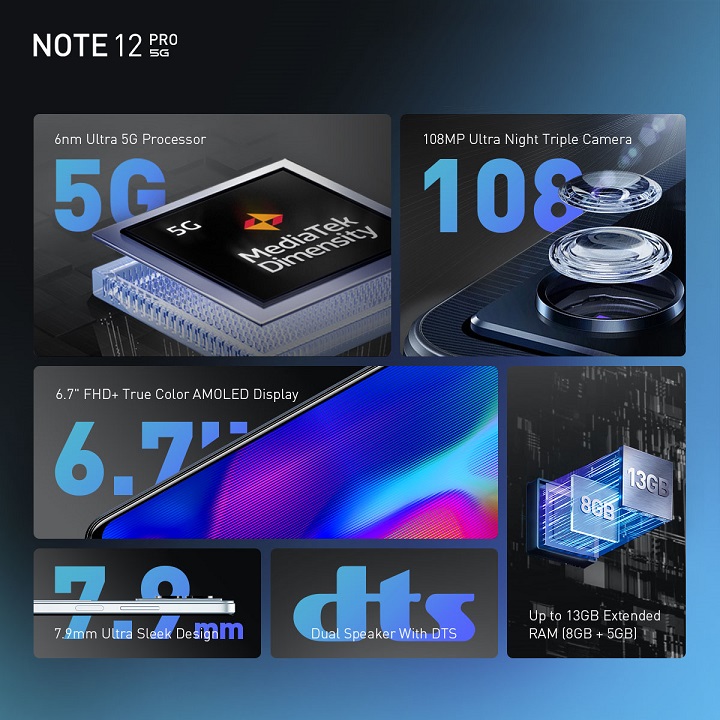 Infinix NOTE 12 PRO 5G Key Specs:
6.7-inch AMOLED Full HD display
5G connectivity
6nm MediaTek Dimensity 5G processor
13GB extended RAM (8GB+5GB)
108MP Ultra Night Triple Camera
Battery: 5,000mAh with 33W fast charging solution
Designed for gamers on a budget, the NOTE 12 PRO 5G comes with a 6.7-inch AMOLED screen, ensuring that users enjoy a large display for their games. Under the hood, Infinix also powered the device with a MediaTek Dimensity 5G processor, paired with up to 13GB of extended RAM. Through this, gamers can be confident that the handset can handle heavy games or other mobile tasks.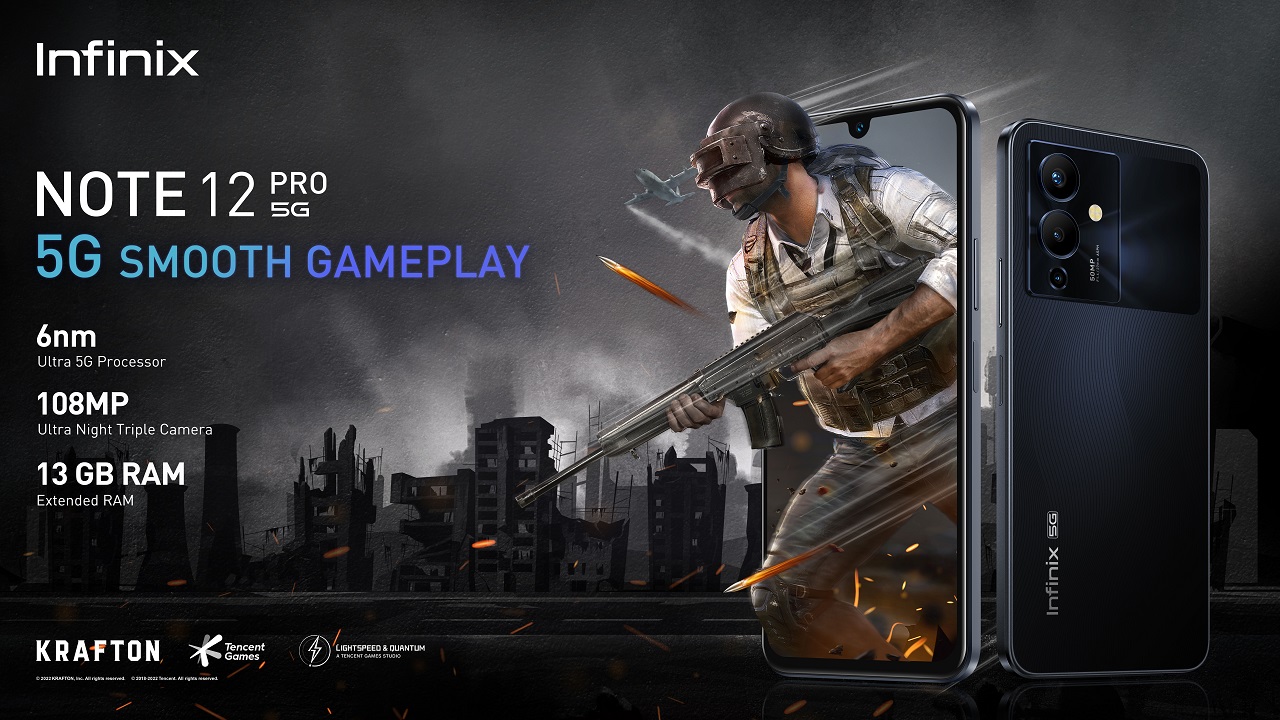 In addition, the phone also sports a 5,000mAh battery with a 33W fast charging solution for more prolonged usage.
It also has a 108MP Ultra Night Triple Camera, ensuring that it can offer outstanding photography performance.
The new Infinix NOTE 12 PRO 5G is now available nationwide for a suggested retail price of Php12,499.
You can also get it exclusively on Lazada for a special price of only Php10,299 from September 27 to 29 and for Php11,499 on Shopee, Lazada, and TikTok Shop for a limited time from September 30.
So, are you getting one? Let us know what you think in the comment section below!