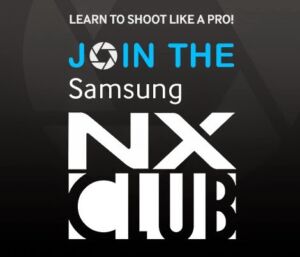 Do you love taking photos? If you love those things, then maybe you might want to join the Samsung NX Club. In this club, you'll learn more about photography and know other people who have the same interest with you.
In Samsung NX Club, you're welcome whether you love taking photos from your smartphone or you're a professional and you know how every lenses work. This club is the place for everyone who wants to learn and share anything about photography. 
Aside from that, members of this club could also enjoy special discounts and invitations to workshops. If you're interested, head over to www.samsung.com/ph/nxclub or sign-up at Samsung stores at SM MOA and SM Aura. Upon registration, you could get a welcome kit which includes an NX club membership card, bag and other items. 
@ www.widgetcity.com.ph