OnePlus has taken to Twitter to reveal the design of the OnePlus Nord 3. Kinder Liu, the President and COO of the company, shared an image that gives users an exciting glimpse of what to expect from the upcoming device.
Triple Camera System and Stylish Color Options
The phone will boast a remarkable triple camera system on its rear, promising users an enhanced photography experience. Alongside this exciting feature, the smartphone will be available in two stunning color options, providing users with choices that match their personal style and preferences. The first color option is a captivating green shade with a glossy finish, while the second is an elegant black with a satin finish.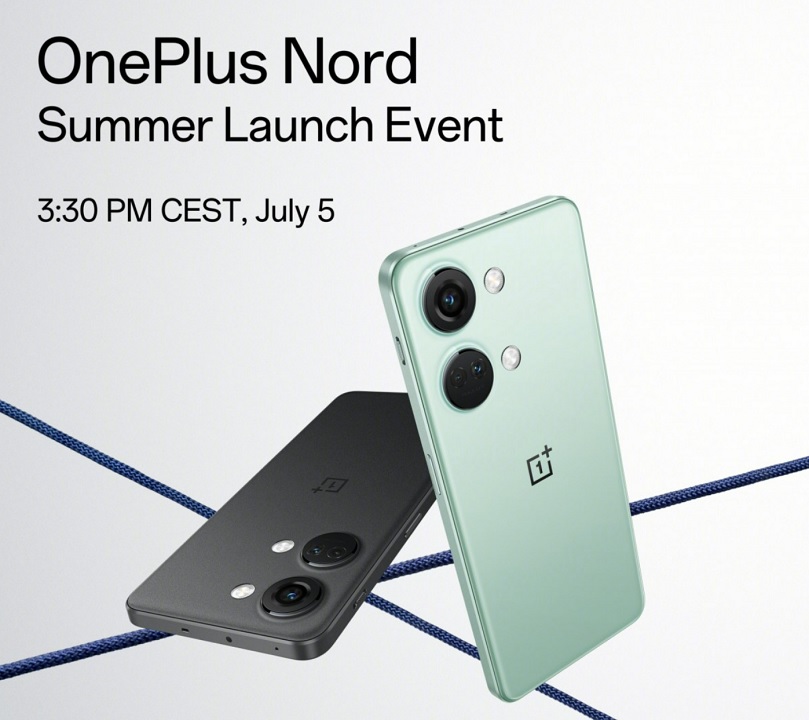 Return of OnePlus Alert Slider and Introduction of IR Blaster
In addition to the impressive camera system and stylish color options, the image shared by Kinder Liu also reveals the return of a beloved OnePlus feature: the OnePlus alert slider. This slider, which was absent from the company's recent Nord phones, allows users to switch between different notification profiles easily. OnePlus enthusiasts will undoubtedly be delighted to see its reappearance in the Nord 3.
Furthermore, the image also showcases the presence of an IR blaster at the top of the phone. This feature, previously introduced in the OnePlus Nord CE 3 Lite, enables users to control various infrared-enabled devices, such as televisions and air conditioners, directly from their smartphones.
Liu also expressed his excitement about the upcoming phone, stating, "Here's your first look at OnePlus Nord 3 5G! OnePlus Nord is all about giving our users pretty much everything they could ask for, and this starts with a great OnePlus design." He also hinted at more details being revealed during the OnePlus Nord Summer Launch Event, scheduled for July 5.
OnePlus Nord Summer Launch Event
The OnePlus Nord 3 will not be the only device making its debut at the OnePlus Nord Summer Launch Event. OnePlus will also introduce the Nord CE 3, the Nord Buds 2r, and the OnePlus BWZ2 ANC. This event promises to be an exciting showcase of innovative products from the company.
So, who's excited? Stay tuned for more updates!
Source: @KinderLiu via GSMArena