The OPPO F7 is coming really soon and we just got the first look at its specs base on the leaked promo material for the smartphone. The sales pitch notes mentioned that the OPPO F7 will have a 6.23-inch Full HD+ display with a notch at the top and it will also be powered by a MediaTek Helio P60 chipset along with 6GB of RAM.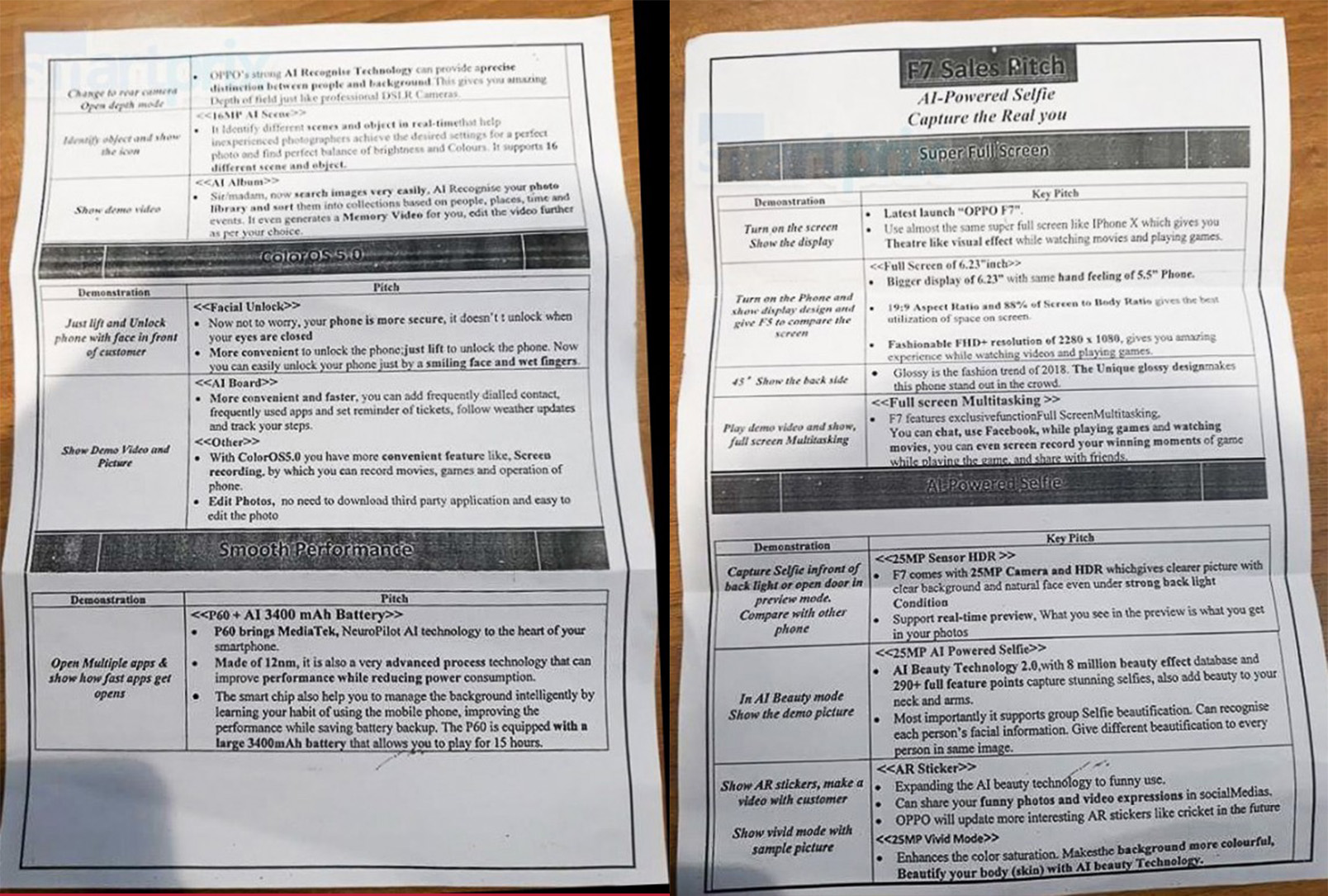 The smartphone will also have a 25-megapixel camera for selfies that will come with A.I. and also a 16-megapixel camera at the back. And of course, Face Unlock will be present in this smartphone
The promo material also confirmed a 3400mAh Battery and also Color OS 5.0.