Oppo's latest patent reveals a new smartphone design that's reminiscent of a slider phone. Oppo's patent merits a slider extending the touchscreen display of a phone compared to the traditional slider phone where it reveals a set of buttons underneath.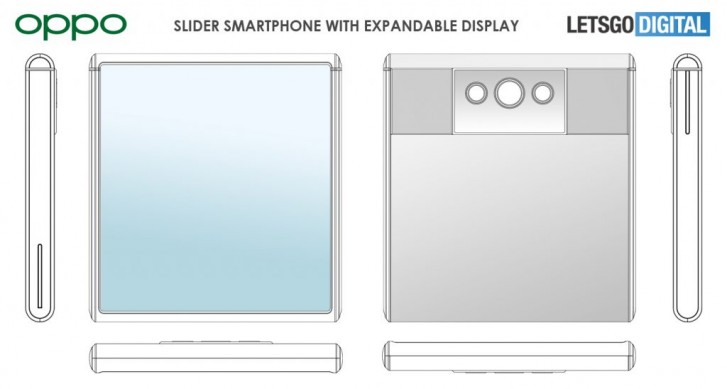 According to the patent, pulling the display up gets the screen into an "open" position making it longer. The patent also mentions the screen getting 80% larger when in open position.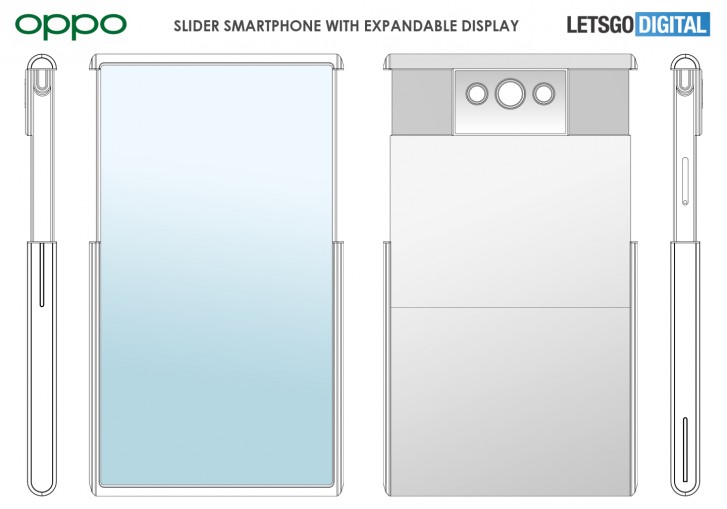 Renders by LetsGoDigital mocked up the patent sketches based on the document. The mock-up shows a U-shaped profile with a retracting mechanism for the sliding feature. The back part shows a triple camera setup that is exposed when the phone is extended. Surprisingly enough, there's no exposed front camera which could mean that this phone will launch with an under-display camera. The SIM card slot is also exposed when the phone is extended.
Do take it with a grain of salt and note that the patents don't reflect the actual phone as design changes are expected.