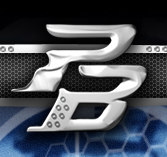 Point Blank online is the newest Free-to-play MMOFPS that arrived here in the Philippines. This game was published by E-games. It is one of the top online games in the world. It features choosing classes for your Character and a lot more

I haven't tried Point Blank yet since I'm a mac user (I decided to leave Windows last January).
Point Blank Wall hack
Yes, there is
Wall Hack on Point Blank
but I'm not sure of PB Philippines. I hope It won't reach our country.
Point Blank Cash Hack
Point Blank Cash hack is also present in some Point Blank servers in other countries like Indonesia.
---
Enter your email address:
Delivered by FeedBurner