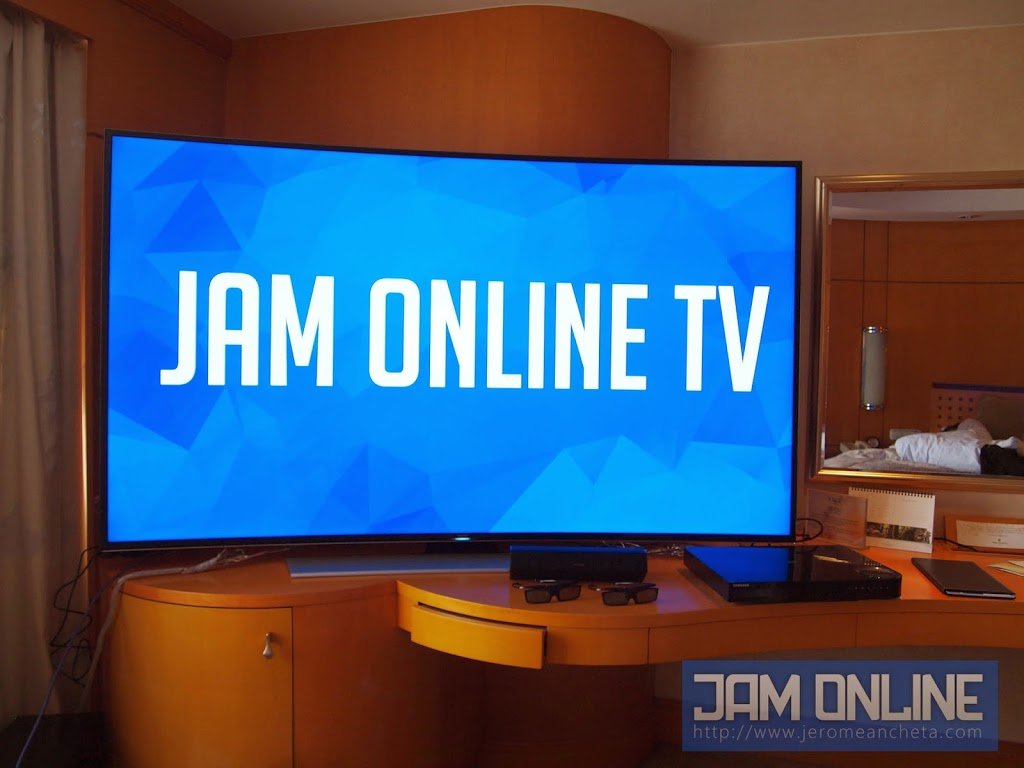 Samsung treated us for a day with their awesome Samsung Curved UHD TV at Shangri-La Makati. And yes, this Curved TV is probably one of the best that you could buy in the market. This TV is awesome because it is one of the first curved TV of Samsung that has a QHD resolution. Yep, the resolution of the Samsung UHD Curved TV is 3840×2160.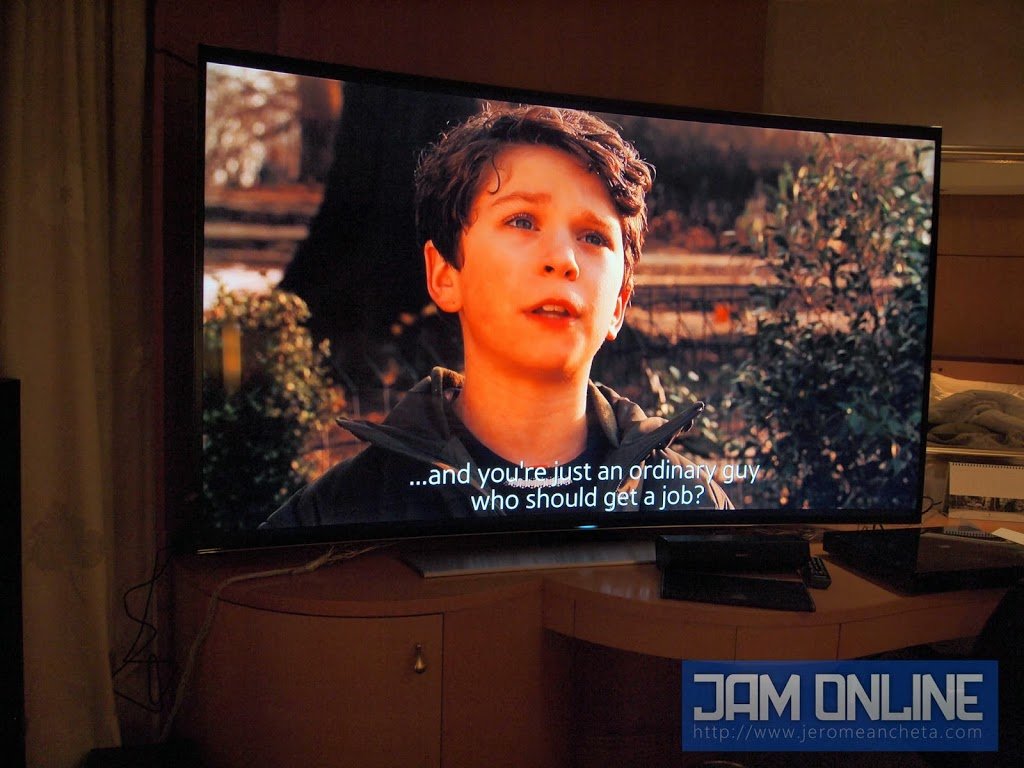 Aside from the Curve display, another thing to love in this is the 78" display. It's freaking big and yes UHD resolution looks good in it but of course, you'll need to have a video that has the same resolution to fully enjoy the Samsung UHD Curved TV. Thankfully, Samsung has
provided us with 4K movies along with the Curved UHD TV.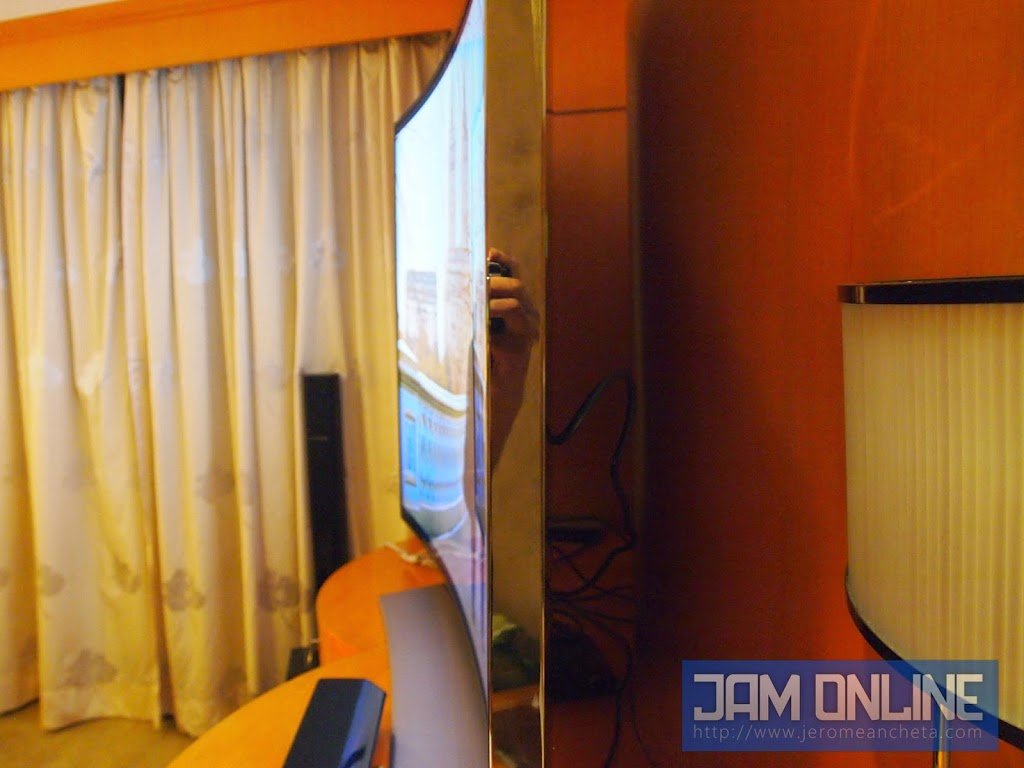 UHD TVs are just starting to get momentum so don't expect that your favorite movies of the past would come already in 4K. Some
movies that I've watched in 4K are Night in the Museum and Wolverine: Origins. And yes folks, if you're on a 78-inch TV, you would notice the difference between 1080p and UHD movies and one big advantage of Samsung UHD Curved TV
is that even if the display is big and the viewer is near the TV, you can see most of the display
even without moving your head because the display is curve.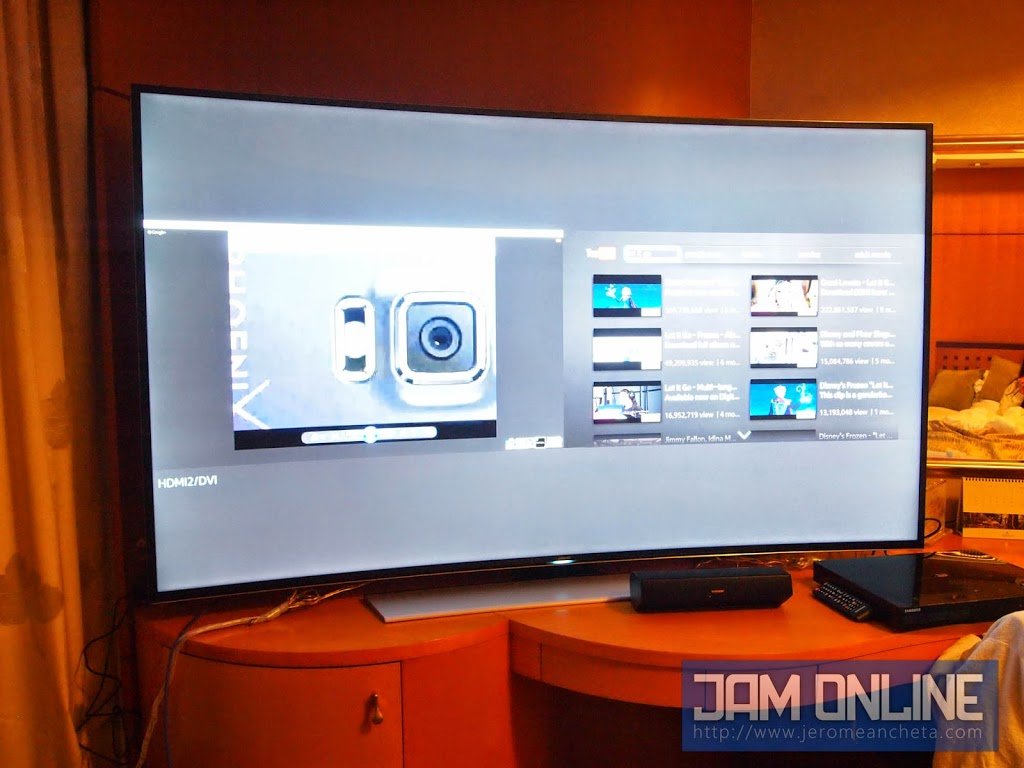 Samsung UHD Curved TV isn't powered by Android but it's a Smart TV that also features some apps like Skype but of course, you'll have to buy a camera that will be attached on the TV to fully enjoy the features of Skype.
There are also some games that you could enjoy and some useful apps that are preinstalled like browser and YouTube however, you might find it hard to type because there's no keyboard on the remote but it is easier to navigate because the remote works like a Wii controller.
At first, I had a hard time navigating the interface of the Samsung UHD Curved TV but I got used to it a few minutes later. One of its features that I really love is the multi-screen. Basically, multi-screen works like Multi-Window on Android but this one takes time to load but hey, it's really awesome to watch movies while browsing the web on a gigantic curved TV.
Another cool feature this TV have is the 2D-3D feature. It was already present on their former Smart TV but it is really awesome to mention that again on this article (huehue!). Samsung UHD Curved TV
supports voice recognition too and you can even command the Smart TV to open apps.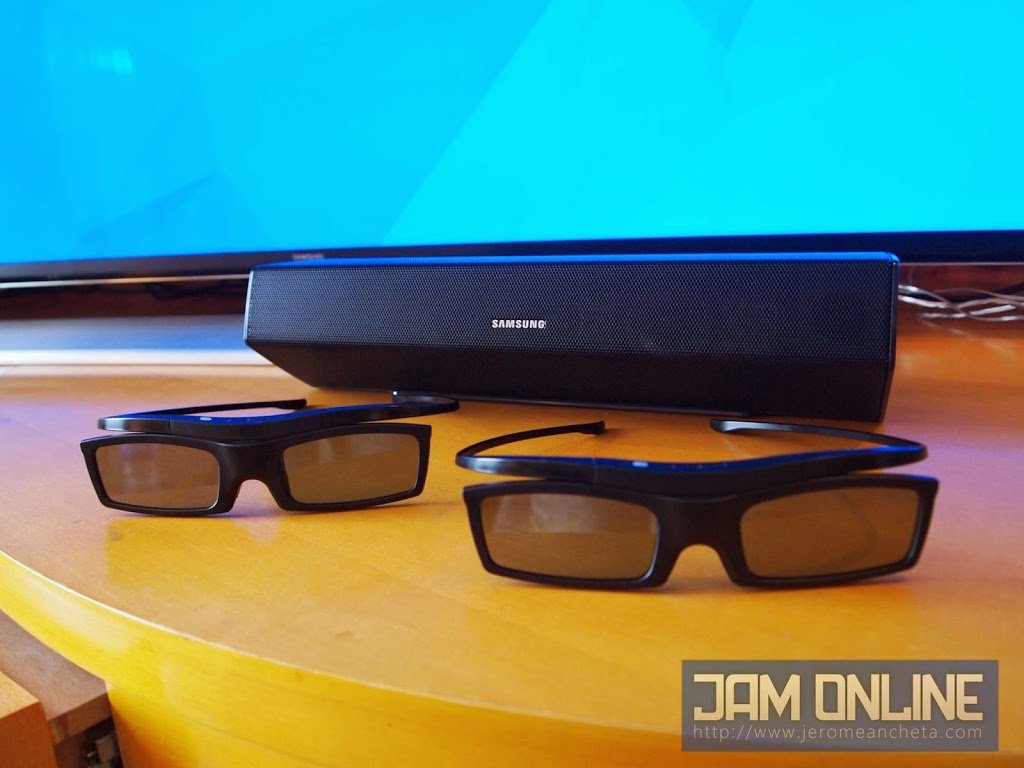 Overall, I think the TV is awesome. The curved display is really a game changer. It will be also awesome if you have this TV along with your Samsung Galaxy devices because the ecosystem is expanding and growing and it will work great with your Samsung Curved UHD TV. I wish I could review the Samsung Curved UHD TV again. (Hehe!)