A lot of new appliances was launched by Samsung last week and it is aimed to help you in your everyday tasks. Samsung has launched their new lineup of digital household appliances that will make sure that it will aid you in your everyday routine.
Samsung Air Conditioner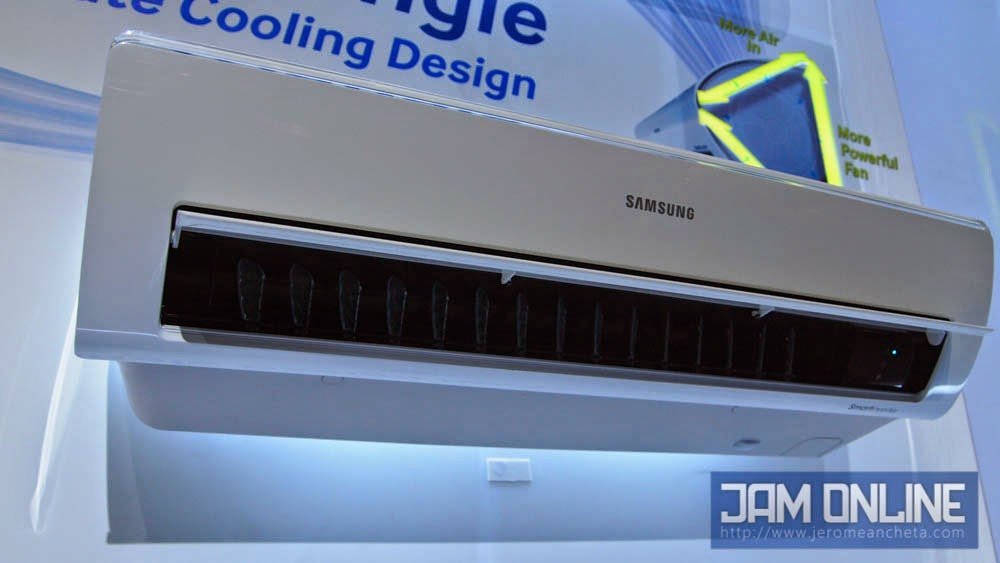 We always wish the Philippines is enclose in a big dome filled with an air conditoner. Instead of fitting yourself in a refrigerator to chill and escape the summer heat, you might want to look at their smart air conditioner. One of their newest products is the new air conditioner with a triangle design. Thanks to the triangle design, the air conditioner is compact and it allows for a bigger fan which helps circulates cool air faster and wider.
The interesting feature in this Samsung Air conditioner is that you can use your smartphone to control the functions of the Samsung Air Conditioner using Wi-Fi. Yep, you can turn on and off the air conditoner using your smartphone.
Food Showcase Refrigerator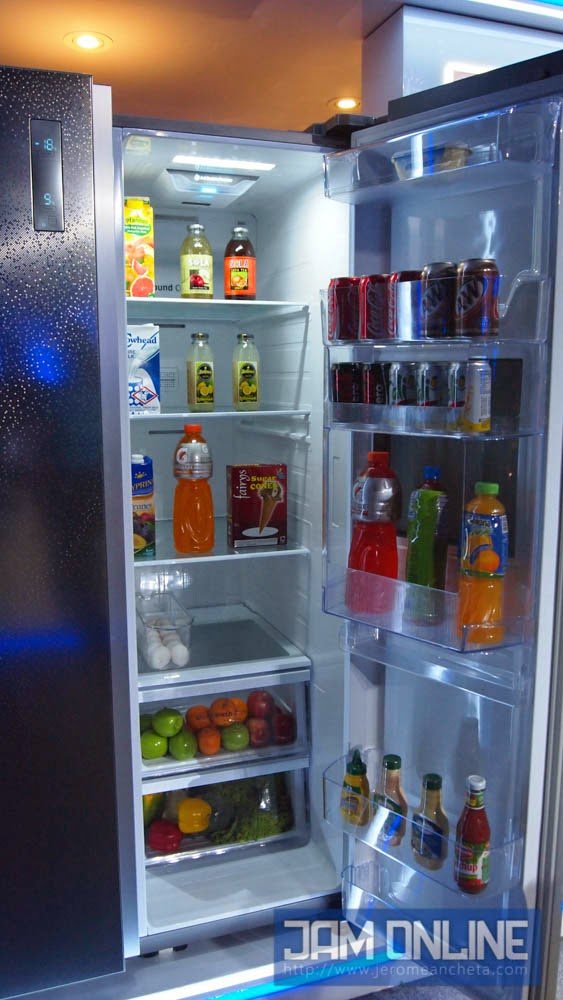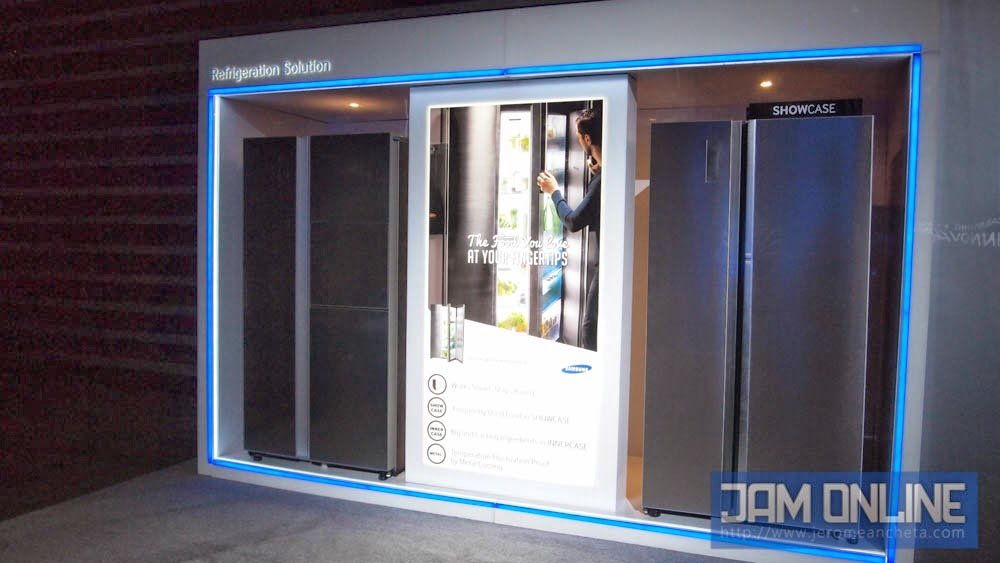 This is one innovative refrigerator. It provides smart organization for all of your foods with its compartments. There are also two layers of doors which will showcase the contents inside it. It will be much easier to visualize your stocks and the ingredients that you need with that feature.

Washing Machine with Eco-Bubble technology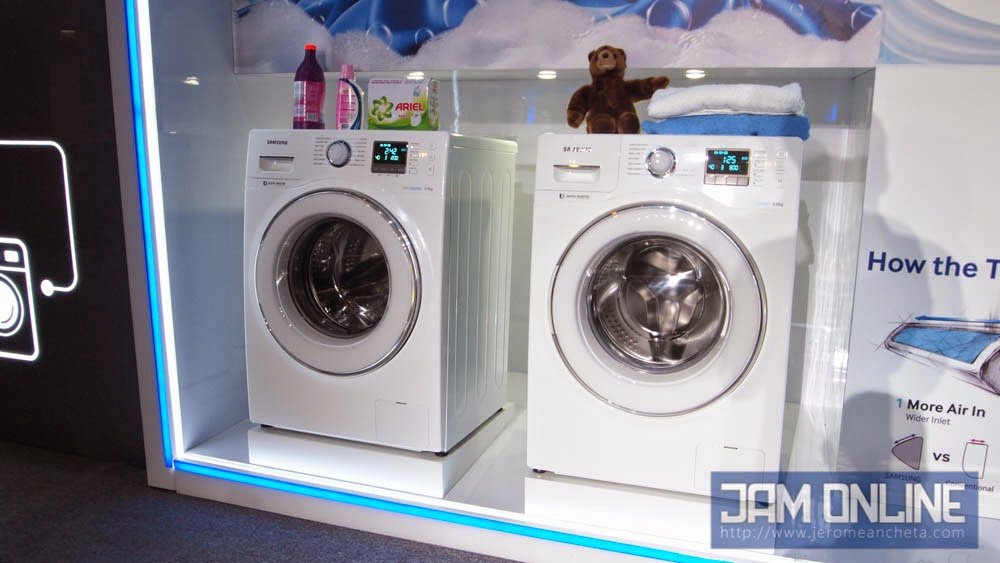 There are many things to consider when you're doing the laundry but with Samsung's Front load washing machine, it is now much easier to clean your clothes. How? Samsung uses a technology called Eco Bubble. So what does that do? Eco Bubble allows easy cleaning by dissolving the detergent completely with cold water which produces a fine foam that will easily penetrate the fabric.
Another interesting feature on this washing machine is the stain away program. It's a pre-programmed cycle that is designed to deal with different stains such as blood, cocoa, sebum, oatmeal, tea, wine, tomato, pencil lead, mud, makeup, lipstick and grass.

Samsung Smart Oven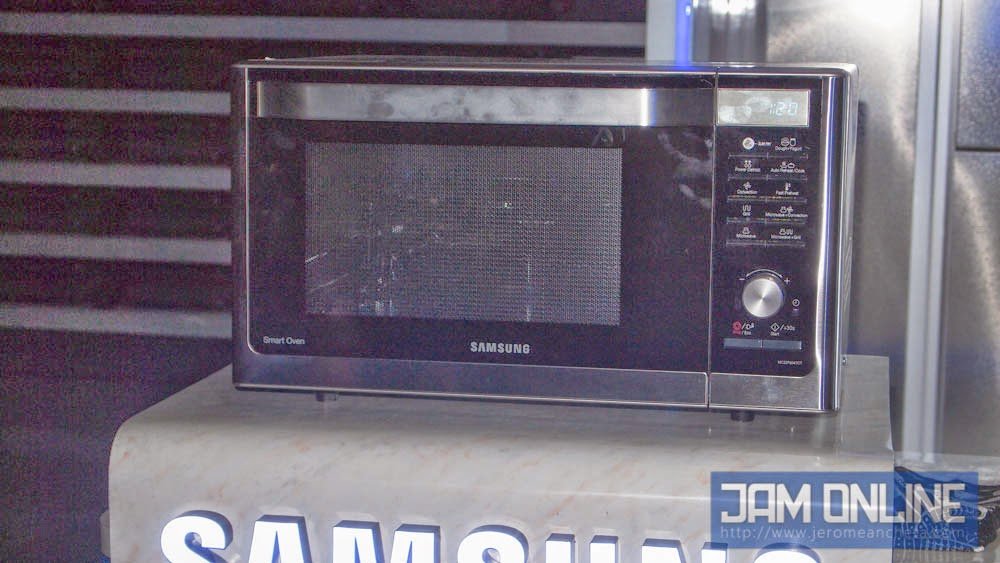 The last product that they've introduced was the Samsung Smart Oven and no, this isn't powered by Android. Samsung Smart Oven provides your family with the best cooking experience with its auto-cook features and pre-programmed recipes. One of the things that you can do in here is yogurt making, dough proofing and "Slim Fry" function. And yes! with Slim fry, your foods no longer need to be unhealthy because it cooks your fried food to crisp with the oil. With Samsung Smart Oven, not only it helped you in your kitchen but it also gave you a healthier option to eat.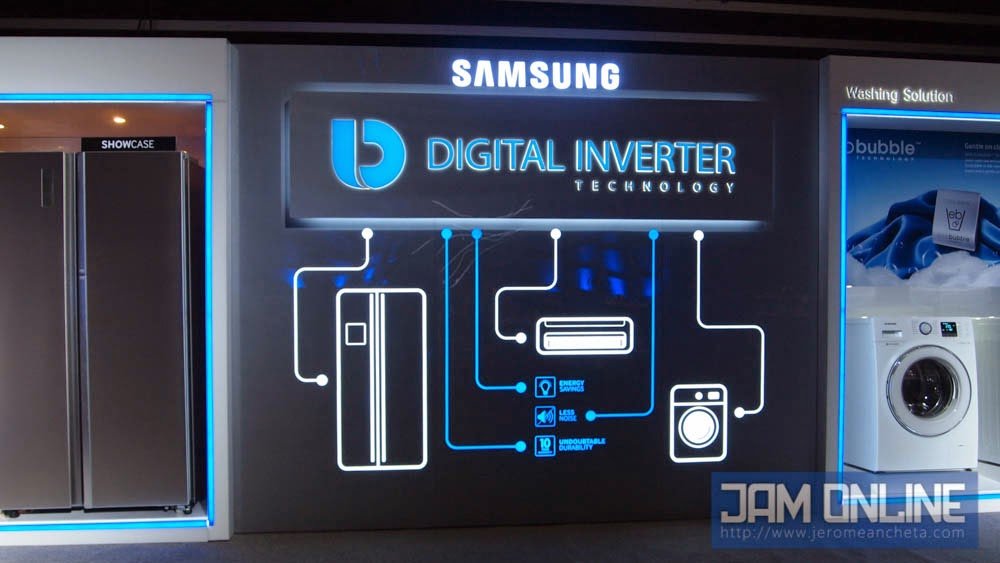 These appliances comes with a Digital Inverter Tehnology. With this technology, you can maintain the desired temperature without frequently shutting off and on the appliances. Yep, it helps you consume less energy.