The Samsung Galaxy S21 series smartphones are expected to launch this 2021 and according to leaks, we can expect the smartphones to launch this January. But along with the new smartphones, is the new Samsung Galaxy Buds Pro which will be the company's newest wireless earbuds.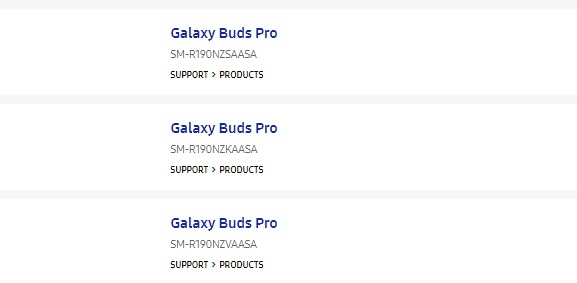 There were no details, support , or photos of the Samsung Galaxy Buds Pro at the Samsung Philippines website but the model numbers and the name has been confirmed by the website. These model numbers are:
The Samsung Galaxy Buds Pro is expected to come a new design compared to the Galaxy Buds Live and it is also expected to come with active noise cancelling.