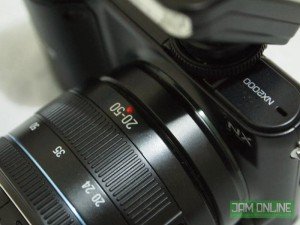 I'm a big fan of mirrorless cameras. I've always prefer mirrorless cameras than the DSLRs because they are more portable, thinner and small but it can shoot DSLR-quality images. But of course it has its disadvantages too like the lack of viewfinder on some mirrorless cameras, a few lenses and accessories are available and the lens are much expensive than the DSLR cameras. But the Samsung NX2000 Smart Camera is different. Why? Because it has the features that you can't see on other cameras.Want to know more about it? Check it out after the break.

The Samsung NX2000 doesn't have too much complicated buttons because of the touch-screen display. At the top of the camera, there's the direct link button, the control wheel, the power switch. while on the rear LCD, you'll find the record, home and playback button. The camera looks clean and the textures of the body and buttons of the camera were really great.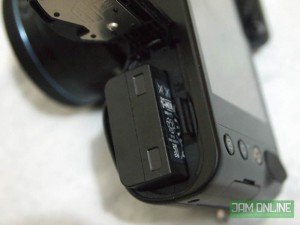 At the bottom you can find the battery compartment along with the microSD card slot. I was kinda disappointed with that because I always prefer an SD card for a camera because I don't need to find my adapter just to plug it on my laptop. It's not really a dealbreaker but hey, at least you could use your microSD cards on your smartphone on this one.
For those people who love touch screen devices, I'm pretty sure that you'll love this one. The Samsung NX2000 ditched most of the hardware buttons in favor of the large 3.7" touch screen display. Yes, you can control most of the settings on the touch screen display. I find it unwieldly at first but after using it for a few weeks, I already got used to it.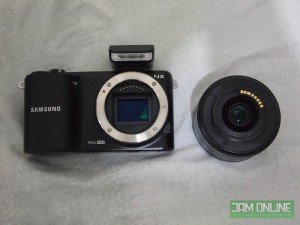 The Samsung NX2000 might be made up of plastic but it doesn't feel cheap. Like what I've said earlier, the textures are great, the camera is very comfortable to hold and the camera is very compact. The thumbpad was a nice addition for the grip too. Actually, I didn't used the camera strap because it was already comfortable to hold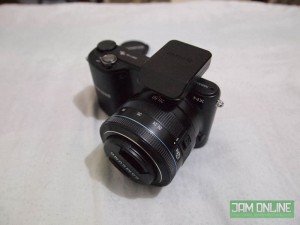 I found the Samsung NX2000's touch to focus feasible. Touch to focus makes it easier for me to focus on objects, you'll surely miss the viewfinder here because it doesn't come in the box. Anyway, looking at the LCD isn't that bad unless if you're outside on a bright sunlight. And the flash? you'll have to attach it on the the top.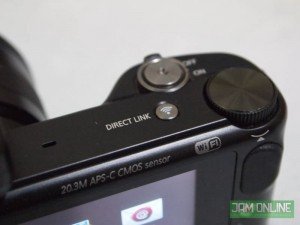 One of the unique features that I really like on the Samsung NX2000 smart camera is Direct Link. So what does it do? Basically it transfers the photos that you took in your camera directly to your smartphone or tablet as long as you have the Samsung Smart Camera app in it. How does it connect to you device? It transfers full-resolution images to your device via Wi-Fi. Oh and speaking of that, you could also connect your Samsung NX2000 to your device using NFC but my Nexus 7 wasn't able to do so. I have to connect my Nexus 7 manually. I think only Samsung Galaxy devices could connect to the smart camera using NFC. It is really a great feature for those people who are covering live events and then they immediately upload it to Instagram or Twitter.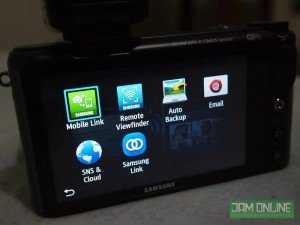 Not only you can transfer files using Direct link, you can also upload your images directly to Facebook, Skydrive and even Picasa. This is really a nice addition for those people who wants to back up or upload their images immediately to the web. I didn't had too much problems uploading pictures to Facebook or transferring files to my tablet, I just find it too hard for me to type in my account details on the camera.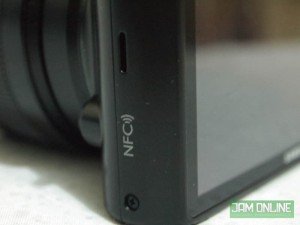 I tried the camera for a few weeks and of course, I test its responsiveness and I'm happy with the quick shutter response but focusing is a bit slow especially on low light. So why don't you just check out the sample photos that I took using the Samsung NX2000:
I know, I know. I don't really have a keen eye for some good shots heehee. The lens that's included in the box is a 20-50mm kit which performs really well during our review. The details were very good and it provides a very sharp and detailed photos especially when in a decent lighting condition. The macro shot performance performed well too.
The ISO starts at ISO100 and it is up to ISO25600 but of course, the higher the ISO, the more noise you'll see in your shots. I notice that the details were lost at around ISO 6400. I really don't recommend you guys to go at ISO25600. The images would probably suck and it'll probably have a high level of noise.
The Samsung NX2000 also has a built-in Digital filter but I barely used that. Well, almost all digital cameras have that feature already. You could also alter the hue, sharpness, contrast and saturation. It's a nice feature but I don't really love using it. But yeah, it's a nice addition to a smart camera.
I've been using the Samsung NX2000 Smart Camera on some of my hands-on videos but most of them were recorded at 720p. Here's a sample video that was recorded in Full HD:

There's wind cut if I want to and I noticed that the audio recording was pretty good. There's no OIS which was kinda disappointing. The focusing wasn't that bad too.
Another thing that you'll love when you buy the Samsung NX2000 is that it comes with Adobe Lightroom 4 in the box. It's the full version so yeah, you could enjoy editing your images.

Verdict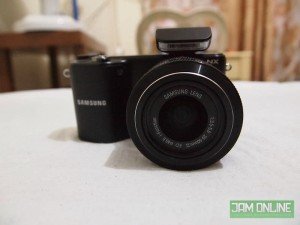 The Samsung NX2000 Smart Camera is the entry level smart camera of Samsung. It is a smart camera that is not running on Android but still, it has some cool features like direct link which is great especially for those people who are live tweeting on their Android or iOS devices.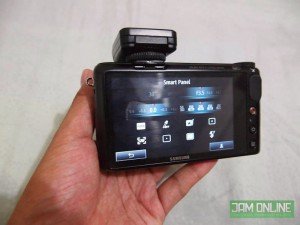 I like the large 3.7" display but It took me sometime before I got used to adjusting the settings using the touch display. As for the lens, there are already a variety of NX lens that are available in the market but if you're not really into serious photography then the 20-50mm kit is already good.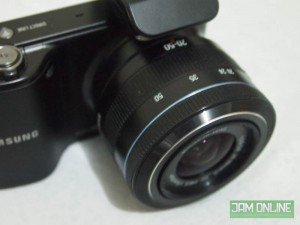 I was only disappointed with the lack of OIS, the use of MicroSD instead of SD and the screen's sunlight legibility. The Samsung NX2000 is priced at P30,000. I know, there are a lot of mirrorless cameras out there in the market which are cheaper than the Samsung NX2000, but remember, this is not just a mirrorless camera. This is a Smart Camera and it has a touch screen display.