The City of San Juan has officially partnered with Starpay Corporation, boosting its goal to make it a Smart City through digitalization.
In addition, the local government highlighted that this move would help in the fight against corruption, as it would digitalize its Business Permit and Licensing Office (BLPO).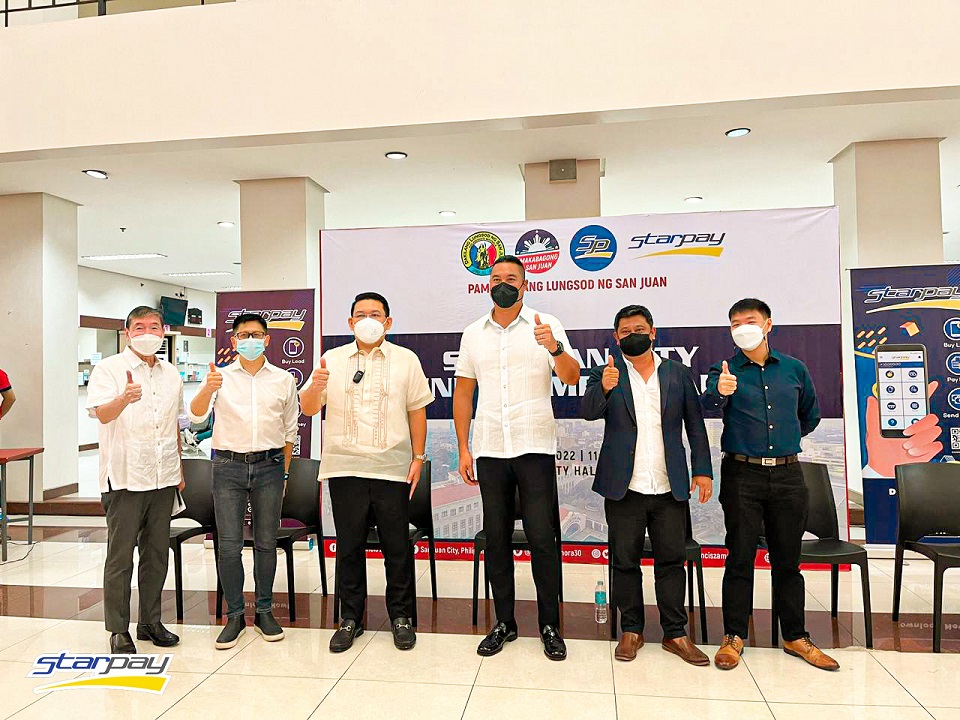 With this partnership, a business permit can be applied for or renewed online through San Juan's e-services portal, where an applicant can submit their documentary requirements and wait for the assessment from the BPLO office via e-mail.
Once confirmed for payment, the applicant will receive a Starpay QR code that they can scan with their Starpay application or a compatible QRPH-compliant application to settle their payment. Using the interoperable QRPH standard, even non-Starpay users can pay their fees by simply scanning the presented Starpay QR code.
Starpay Corporation is a licensed electronic money issuer, regulated by the Bangko Sentral ng Pilipinas. Starpay is available to download on the Google Play Store, Apple App Store, and Huawei App Gallery.