If you're after something big to backup or transfer data but don't necessarily need an SSD, the Seagate Backup Plus Hub delivers your needs at a great value. It comes in 4 TB, 6 TB, 8TB, 10 TB, 12 TB, and 14 TB capacities but must be plugged into a wall outlet.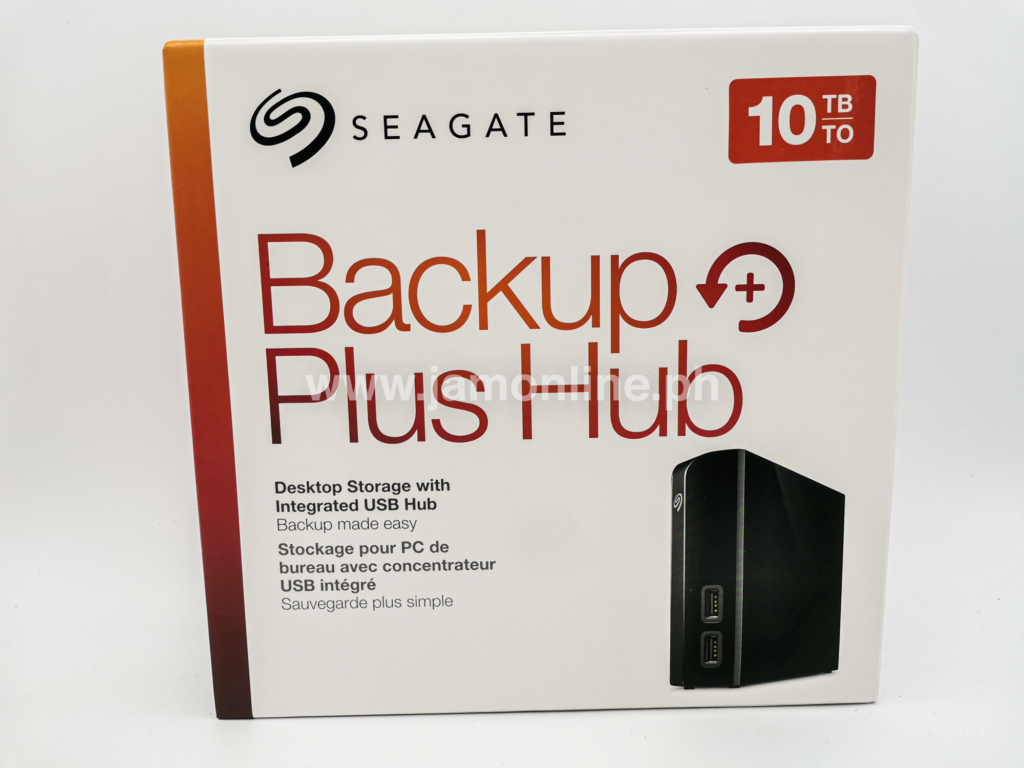 Inside the box
The Seagate Backup Plus has the necessary accessories you would need from an external hard drive. Inside the box, you would find the drive itself, a power adapter with several removable plug adapters, and a USB 3.0 Micro B to Type-A cable.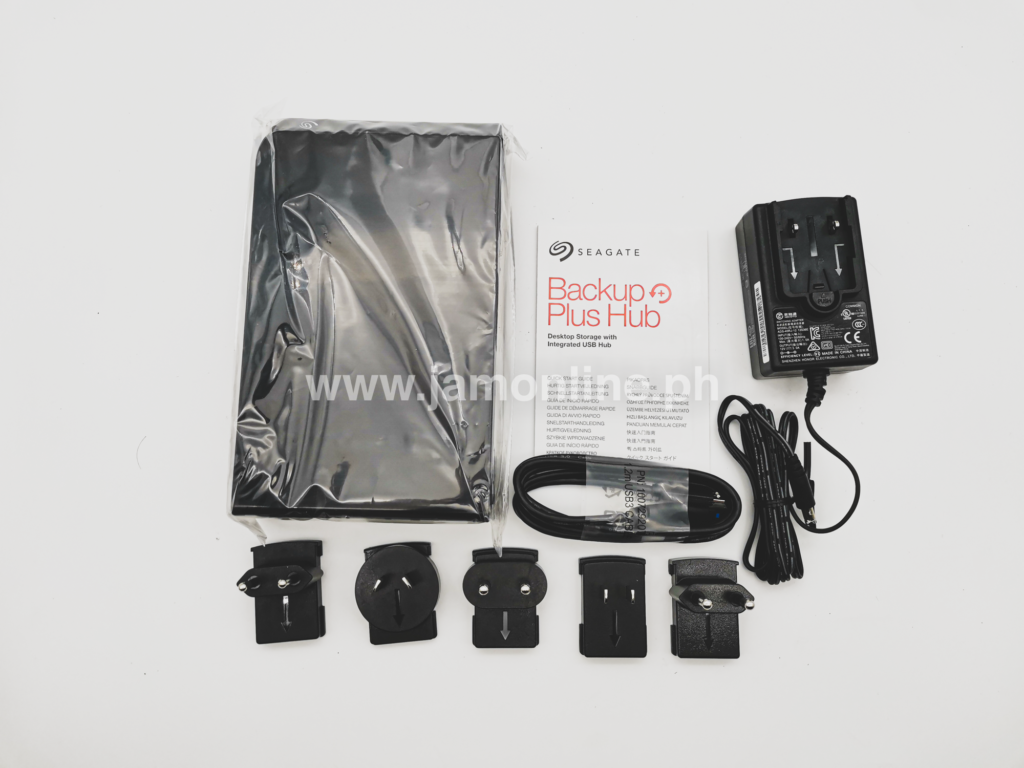 Additionally, the drive has the warranty card inside the bo along with a two-month membership to the Adobe Creative Photography Plan which is a norm for most Seagate drives.
Design
At first glance, you notice the glossy black exterior of the Seagate Backup Plus Hub once you take it out of the box. This, however, makes it susceptible to dust, fingerprints and may be easily scratched.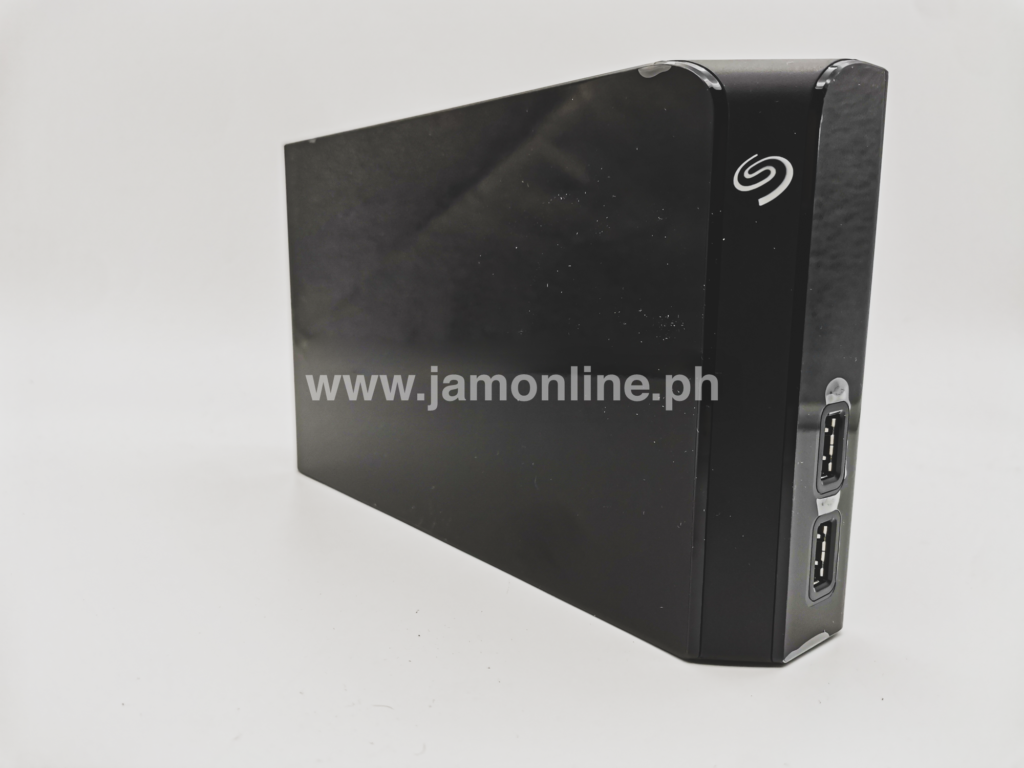 The Seagate Backup Plus Hub is 98.1 x 41 x 118 mm in size.  It is almost the size of two 2.5-inch Seagate Backup Hard Drives.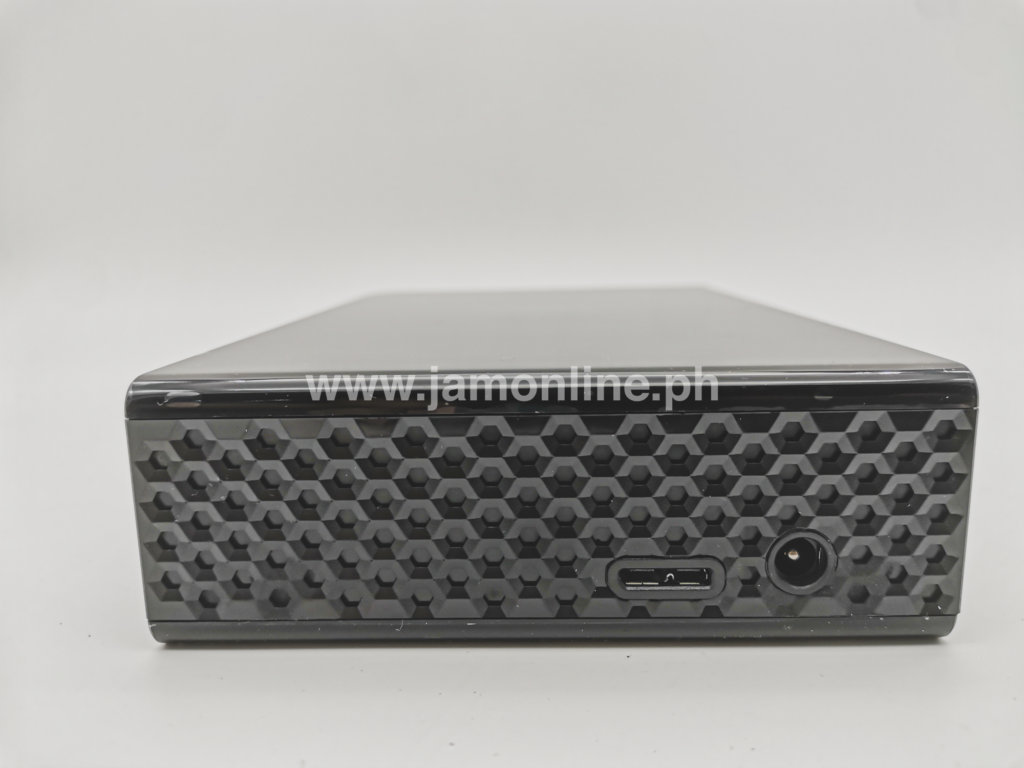 For the power requirements, the drive needs 12V/3A power adapter to run. Aside from the A/C plug is a USB 3.0 Micro-B port that is needed to connect the drive to your device.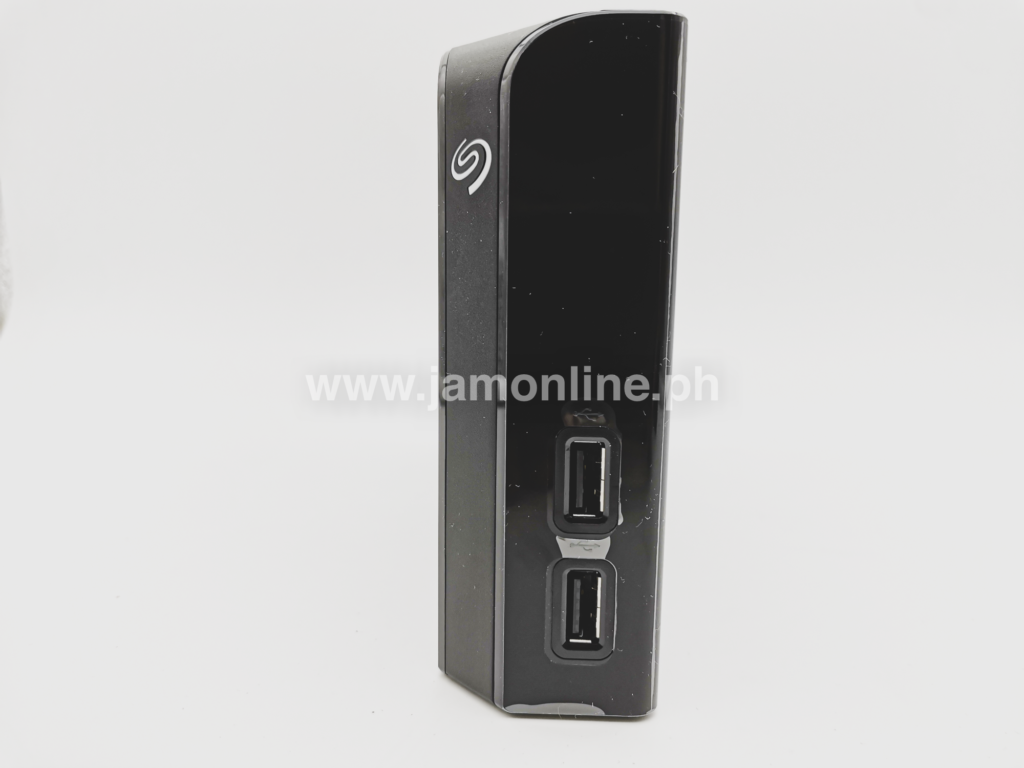 On the front, you would find the Seagate logo (that lights up when the drive is on) and two USB ports. The USB ports are extra helpful additional connectivity on ultrathin devices that have limited ports.
Software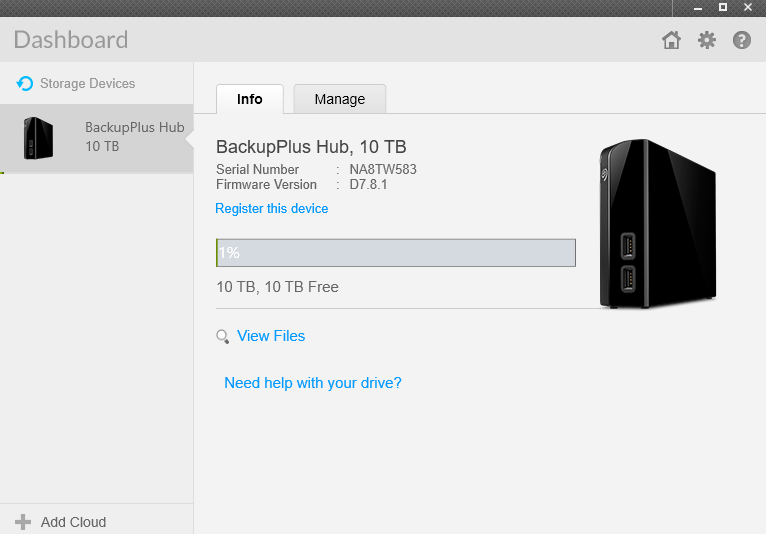 The Seagate Backup Plus Hub 4TB has its own software, the Seagate Dashboard. This is used mainly for backup and files restoration offering automatic backup schedules for your files.
Benchmarks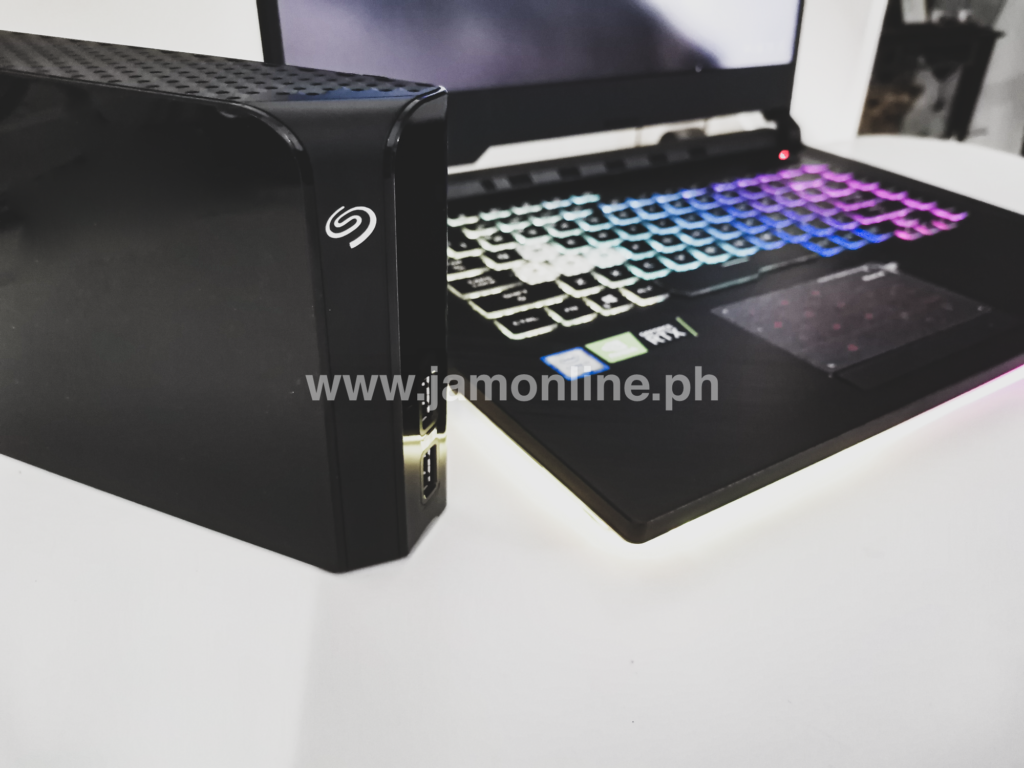 CrystalDiskMark is for quickly testing the performance of hard drives. The program allows to measure sequential and random read and write speeds.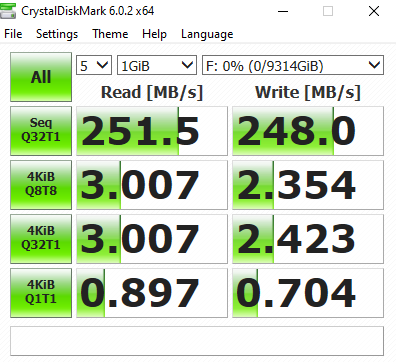 ATTO Disk Benchmark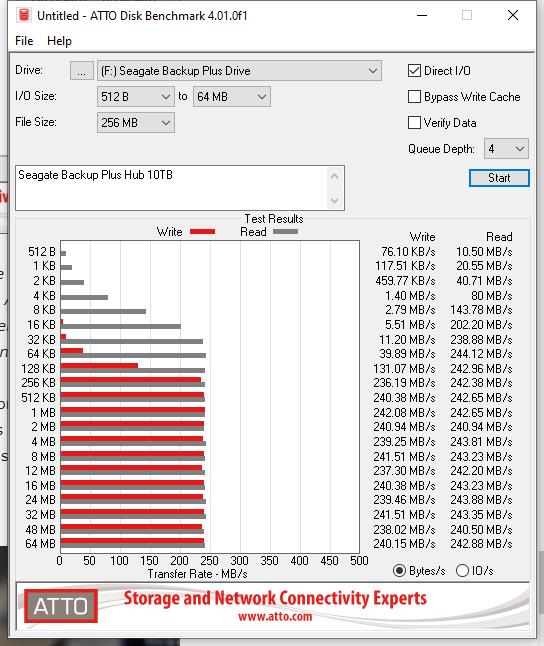 The Seagate Backup Plus Hub shows consistent performance to its rated speeds.
Final Thoughts
The Seagate Backup Plus Hub is quick and has tons of storage and since it has two additional USB 3.0 ports, it doesn't necessarily hog your expansion option. The drive includes software that lets it work interchangeably with Mac and Windows. Priced at ₱13,500 on their online Shopee Seagate Official store, it might not be as portable as other drives in the market but offers a bigger and wider capacity.
Additionally, it does not heat up over prolonged use though wireless capabilities and RAID features would have been appreciated.
GIVEAWAY
We will be giving away a Seagate Backup Plus Slim 1TB.
All you have to do is like and share this post with the hashtags #BackUpWithSeagate #JamOnline on FACEBOOK and tag your friends in the comments.
Announcement of winner will be done on September 30, 2020.