Smart Communications, Inc. (Smart) proved that it's the leading 5G mobile network in the Philippines, as it dominated the first Opensignal 5G Experience Report for the country.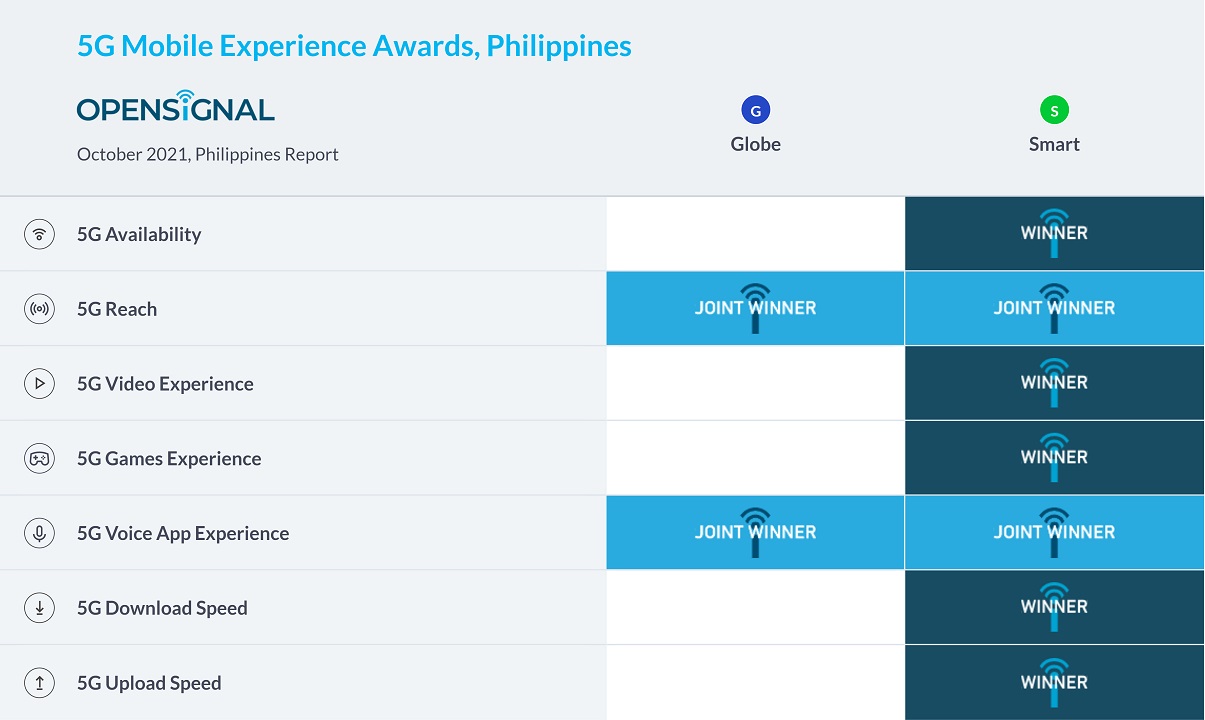 According to Opensignal, Smart is the lone winner in five out of seven categories, including 5G Availability, 5G Download Speed, 5G Upload Speed, 5G Video Experience, and 5G Games Experience. Meanwhile, Smart is a co-winner in the remaining two categories: 5G Reach and 5G Voice App Experience.
The report covered July 1 to September 28, 2021.
SMART 5G RECORDED IMPRESSIVE MARGINS VS RIVAL
Smart won the 5G Availability category with 11.9%, compared to Globe's 8.4% score. This means that Smart users spent their time with an active 5G connection 3.5% higher than those subscribing to Globe.
On the other hand, Smart recorded a large margin with Globe in the 5G Download Speed category. The leading 5G network posted 178.1Mbps, which is 78% faster than Globe's 100.1Mbps.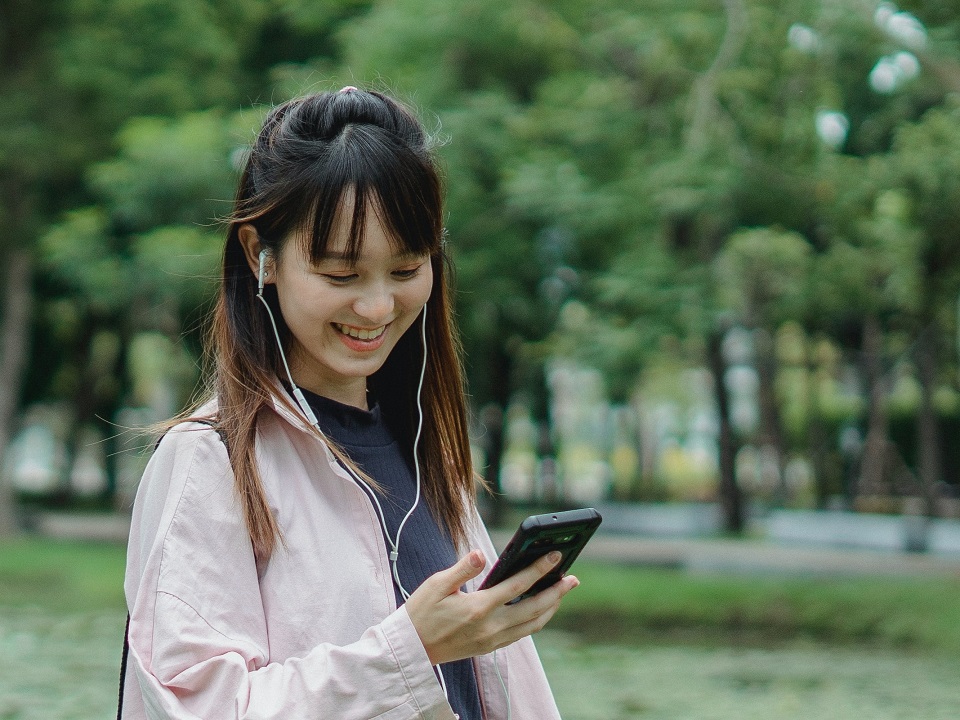 The company also led the 5G Upload Speed category with 18.4Mbps, 72.7% faster than Globe's 10.7Mbps.
EXPERIENCE THE BEST VIDEO AND GAMING EXPERIENCE WITH SMART 5G
Meanwhile, Smart scored 77.9 points versus Globe's 75.7 points on their 5G mobile video streaming experience. It also provided the best 5G gaming experience with a score of 71.9 points versus Globe's just 66 points.
Opensignal, however, noted that Smart and Globe tied in the 5G Reach category and the 5G Voice App Experience award.