Sony has officially launched its latest offering in the world of wireless speakers: the SRS-XV800, which is now available in the Philippines.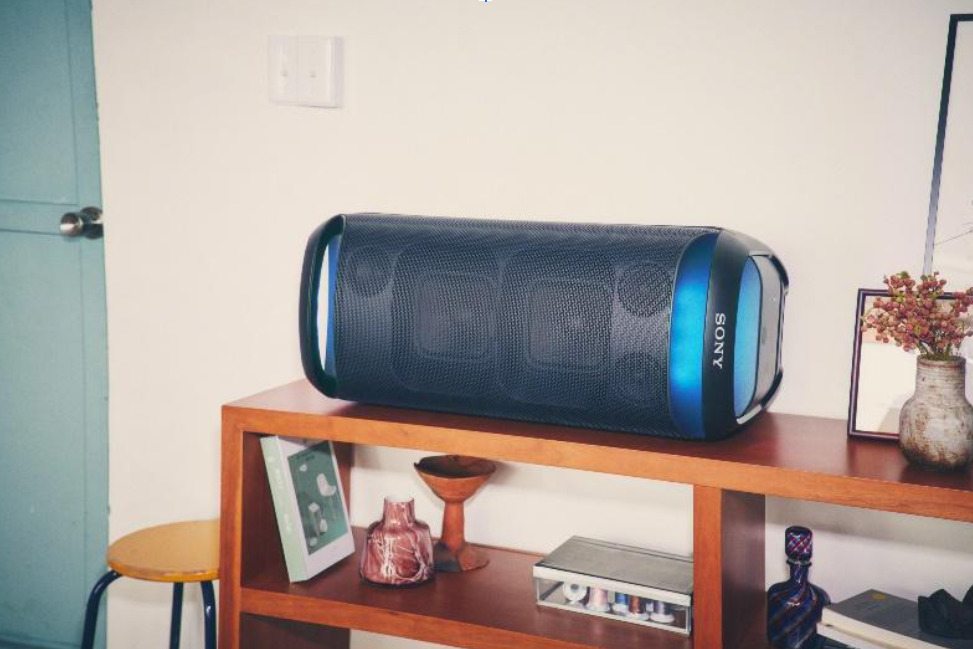 Experience Immersive Sound with Omni-directional Party Sound
The SRS-XV800 is engineered to create a room-filling sound that brings your entertainment to life. Equipped with Omni-directional Party Sound, this speaker ensures that every corner of the room is filled with powerful audio. Thanks to five tweeters strategically positioned on the speaker, users will also enjoy crystal-clear sound projection both in front and behind the speaker. The dual X-Balanced Speaker Units contribute to punchy bass that you can feel, enriching your audio experience with deep, resonating tones.
In addition, Sony's X-Balanced Speaker unit boasts a unique diaphragm design that maximizes the speaker's area, resulting in enhanced sound pressure, reduced distortion, and clearer vocal clarity. This means you'll be treated to a richer, more immersive listening experience across a wide range of content.
Unleash the Party Anywhere with Long Battery Life
No party is complete without hours of non-stop music, and the SRS-XV800 delivers just that. Its built-in battery offers an impressive playback time of up to 25 hours, ensuring the music keeps going as long as the party does. And if you find yourself running low on battery, a quick 10-minute charge provides you with an additional 3 hours of playtime, making sure the beat never stops.
Portable and Stylish Design
Designed for convenience and style, the SRS-XV800 also comes with built-in wheels and a handle, allowing you to easily transport the speaker to wherever the party is happening. The speaker's sleek design is further enhanced by its indirect illumination feature, which produces ambient lighting synchronized to the beat of your music. Moreover, its captivating light display adds a dynamic visual element to your audio entertainment, creating an immersive party atmosphere.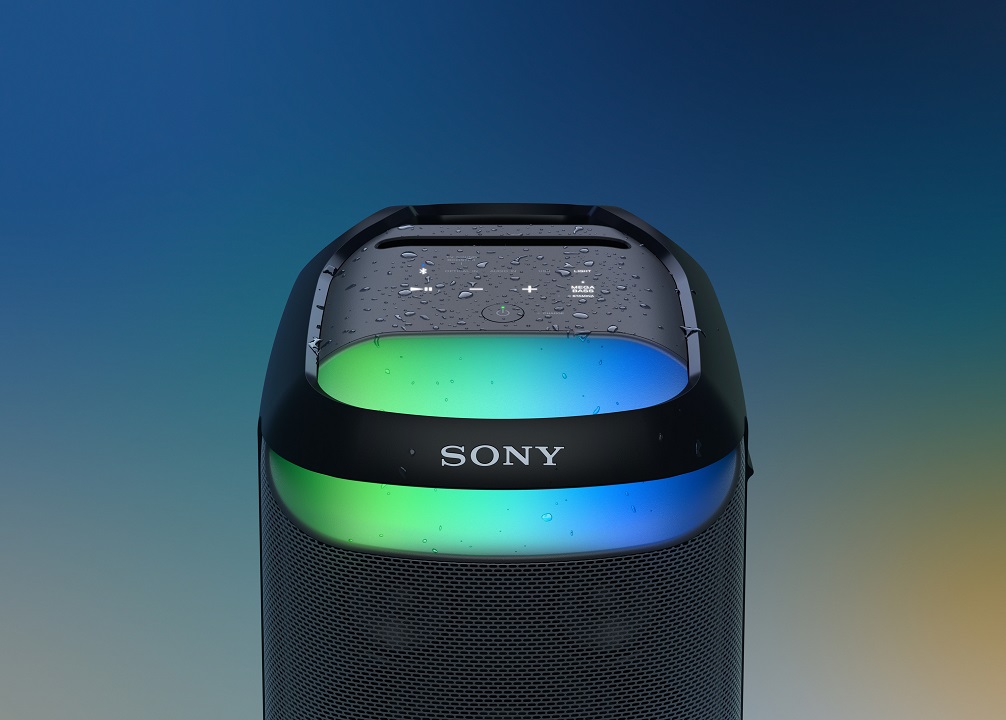 Elevate Your Viewing Experience with TV Sound Booster
Beyond music, the SRS-XV800 is also your partner for enhancing your TV viewing experience. With Sony's unique TV Sound Booster technology, you'll enjoy deep bass and room-filling sound that complements your on-screen entertainment. Combined with the speaker's rear tweeters and X-Balanced Speaker Units, this feature creates a surround-sound effect that draws you into the content you're watching, whether it's a movie, live performance video, or gaming session.
More than Just a Speaker
The SRS-XV800 is also not just a speaker; it's a versatile entertainment hub. It features karaoke and guitar inputs, an intuitive touch panel, and a water-resistant IPX4 rating, ensuring it's ready for any occasion. Bluetooth Fast Pair or AndroidTM compatibility ensures seamless connectivity. This makes it effortless to enjoy your favorite music no matter where you are.
Seamless Control and Customization
Sony offers enhanced control and customization through the Sony | Music Center and Fiestable apps. With Sony | Music Center, you can manage playlists, lighting patterns, and sound modes right from the dance floor. Fiestable lets you unleash fun party features like playlist creation, karaoke functions, and DJ controls for adding sound effects.
Pricing and Availability
The Sony SRS-XV800 is available now at all local Sony Authorized Dealers for Php36,999. For more information about this powerful wireless speaker, visit its official product page.
So, are you getting one?
Let us know what you think in the comment section!