PayMaya users can now add money on their e-wallet account at any Robinsons Department Store nationwide.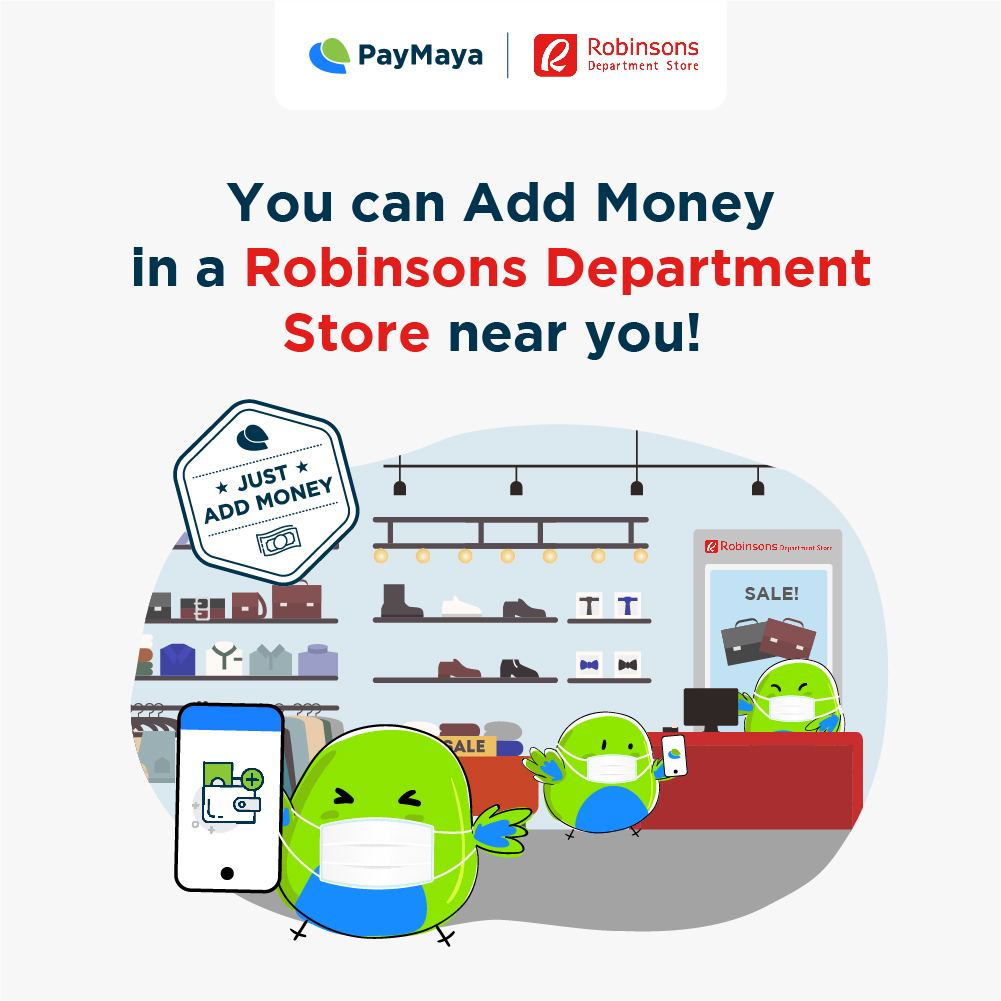 The said partnership opened 800 Add Money touchpoints, the latest addition to PayMaya's most extensive network of over 250,000 digital payment touchpoints nationwide where Filipinos can add money, pay for purchases, remind funds, and cash out.
Top-up is now made more convenient as PayMaya introduces an easier process to add money on their accounts by simply showing the add money barcode to the cashier and pay for their transaction. 
Here is how you can add money to your PayMaya account at Robinsons Department store:

1. Login your PayMaya account
2. Select "Add Money"
3. Select "Robinsons Department Store"
4. Enter the desired amount to be added to your account and select "Continue"
5. Go to the counter of any Robinsons Department Store or Robinsons Business Center and present the generated barcode along with your payment 
6. Wait for an SMS confirmation about your Add Money transaction before leaving the store 

"Filipinos now prefer cashless when paying for transactions and being able to add money to their accounts is important. With this expansion of our Add Money touchpoints in Robinsons Department Stores across the country, our customers can enjoy greater convenience," said Shailesh Baidwan, PayMaya President.