Join SB19 — the first Filipino and Southeast Asian act to be ever nominated in the Top Social Artist category at the Billboard Music Awards — at the Samsung A'Tin Awesome event.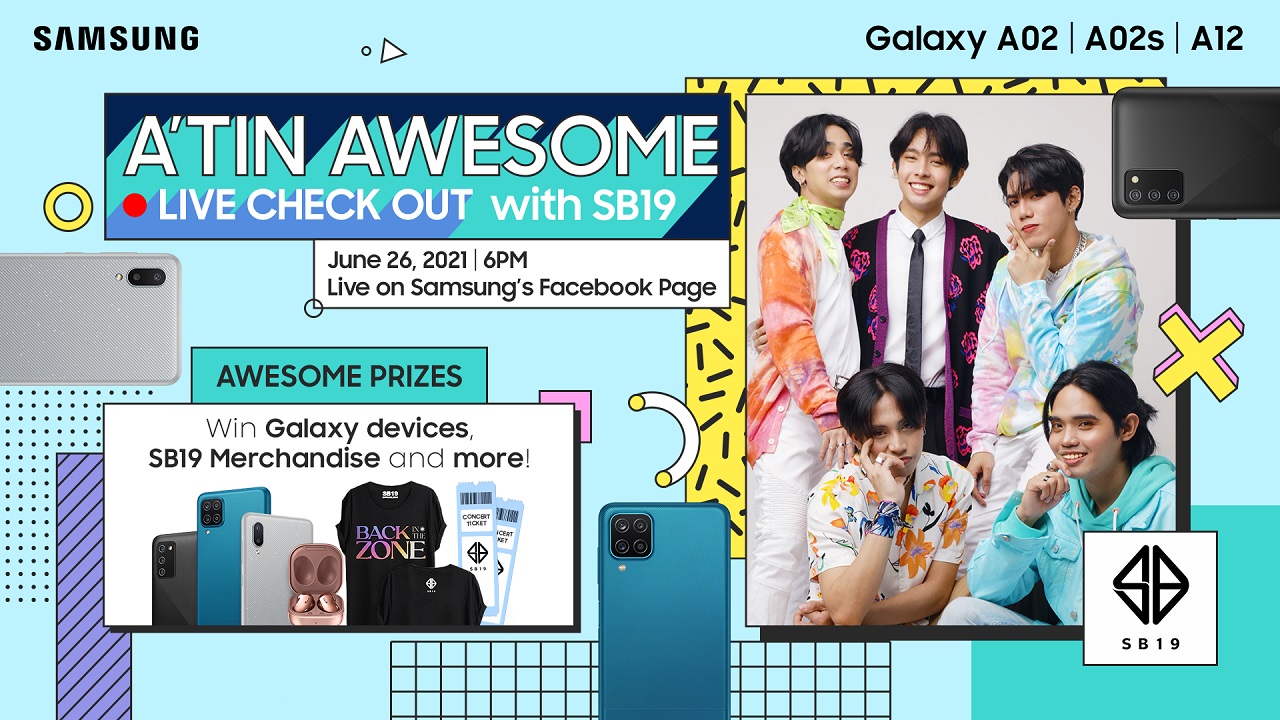 As members of #TeamGalaxy, SB19 will grace the event through livestream on Samsung's official Facebook page on June 26 at 6 P.M. The group will share how they create awesome content through the Galaxy A-series smartphones to inspire other aspiring social media creators.
A'Tin will have a chance to interact with Josh, Pablo, Stell, Ken, and Justin through the event, as well.
BRING HOME AWESOME PRIZES
Those who will join the event will also get a chance to score discount vouchers on select Galaxy A series, SB19 merchandise, and concert tickets. The group will also announce exclusive voucher codes for the Galaxy A12, Galaxy A02s, and A02, which can be used during the online shopping event.
In case you missed it, the Galaxy A-series smartphones pack trendy features and impressive specs that enable aspiring creators to produce amazing content through a smartphone.
PRICING
Samsung Galaxy A12 (6GB/128GB) – Php9,990
Samsung Galaxy A12 (4GB/128GB) – Php7,990
Samsung Galaxy A02s (4GB/64GB) – Php6,990
Samsung Galaxy A02s (3GB/32GB) – Php5,990
Samsung Galaxy A02 (2GB/32GB) – Php4,990
Interested? Head to facebook.com/SamsungPH to get the latest updates on the A'Tin Awesome event.