XTREME Appliances launched a hassle-free portable aircon to offer Filipino consumers affordable cooling products.
According to XTREME, its new line of XTREME Cool Portable Air Conditioner is one of the most convenient and simplest cooling solutions available in the market.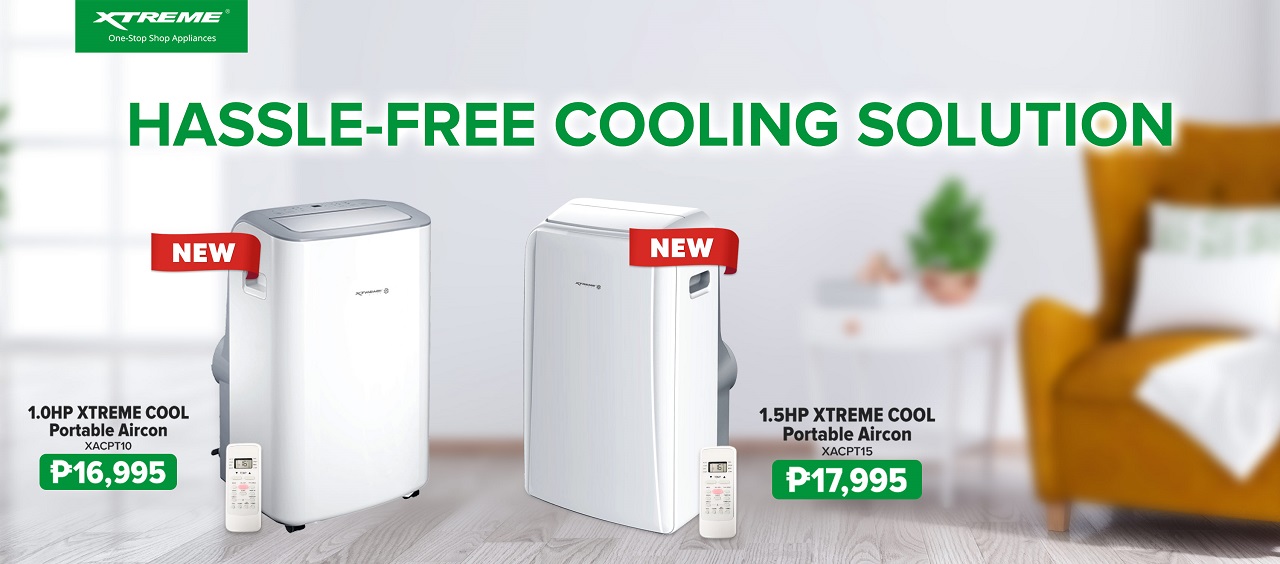 Aren't convinced yet? Here are some of the reasons why you should consider getting the new XTREME Cool Portable Air Conditioner:
UNMATCHED CONVENIENCE
With its mobility, the new line of XTREME Cool Portable aircon offers convenience for users.
This product from XTREME allows users to roll their portable aircon to any room that needs cooling unlike window-mounted or wall-mounted air conditioners. And yes, no installation needed!
In addition, it has an Auto-Restart feature that enables users to turn it back on and start cooling at the same settings after a power outage.
PERFECT FOR SMALL SPACES
Aside from its portability, it also has a Strong Wind feature that allows users to save money without compensating comfortability and its cooling capability.
STYLISH DESIGN THAT CAN MATCH ANY #HOMEBUDDIES GOAL
In addition to its impressive features and quality, these new air conditioners also boast an icy white design finish that can match any emerging style trend for modern Filipino home.
AFFORDABLE LIFESTYLE
Unlike other units, XTREME Appliances make the XTREME Cool Portable aircon to be affordable, as it is one of the most budget-friendly of its kind in the market.
The 1.0HP unit is priced at Php16,995 while the bigger 1.5HP unit has an SRP of Php17,995.
So, are you getting one?
Let us know what you think in the comment section below!