Caviar is a well-known brand producing custom editions of high-end phones using precious metals. The company's latest series is in response to the coronavirus outbreak, which originated in Wuhan, Hubei, China. It uses the antimicrobial properties of silver and gold along with protective symbols from different cultures around the world.
"In difficult times, we go to the higher forces for protection and patronage. Someone find peace in religion, someone restore their peace of mind by addressing to ancient talismans. The modern world meets us with hard times that require mobilization of all inner and outer recourses. This is why the collection of iPhone 11 Pro amulet designs in the silver bodies is designed to help overcome all the obstacles on our way," the brand's representatives comment.
The COVID-19 outbreak edition phones are made out of 925 sterling silver for the most part, while the symbols and highlights are made out of 18K gold. There are four versions to choose from, each with different protective symbols, namely Hand of Fatima, St. Nicholas, Lotus, and Dragon. The hand of Fatima is the most limited among the four as there are only 99 units planned for production. According to Caviar, The silver and gold's antibacterial properties "are designed to protect their owner from harmful bacterial, restore the emotional balance and help overcome stresses during this hard time."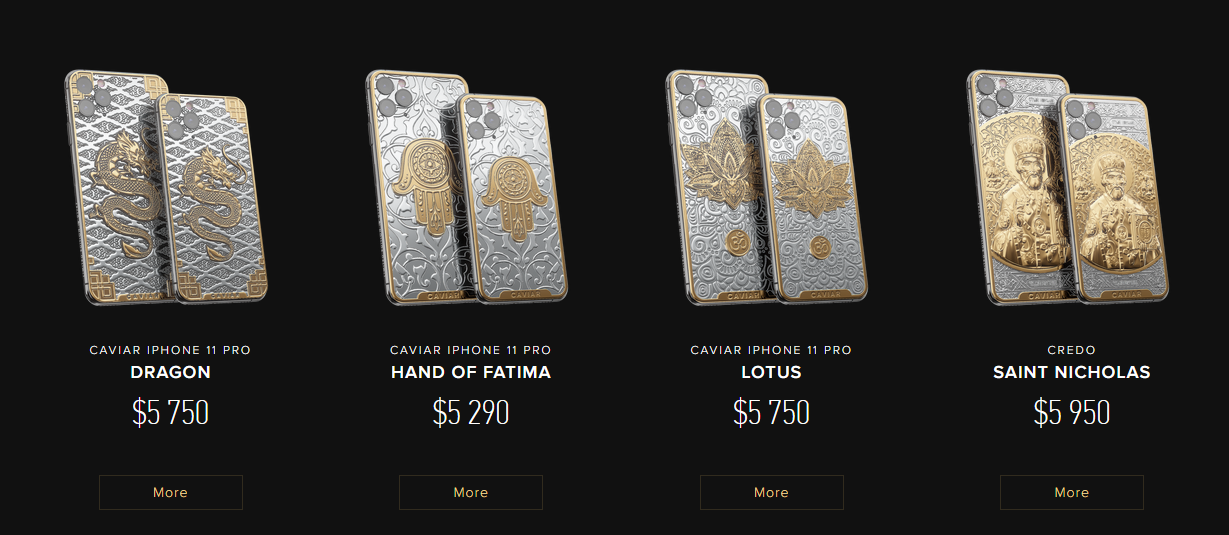 The starting price for a Caviar Covid-19 outbreak edition phones starts at $5,300 or Php 274,107, and that's only for a 64GB variant of the iPhone 11 Pro. Prices increase depending on how much gold is used on the phone apart from the storage capacity. Not to mention the price increase with the larger Pro Max variant.
For more details on how to pre-order, you may visit ​www.caviar.global