YouTube shared its category growth highlights in the Philippines, revealing that overall watchtime in the country increased by 25% from April 2020 to April 2021.
Not only that, but it also reached over 45 million adult viewers aged 18 and above in the country. This just proves that the platform is home to a wide range of contents, including information, entertainment, and how-to videos among others.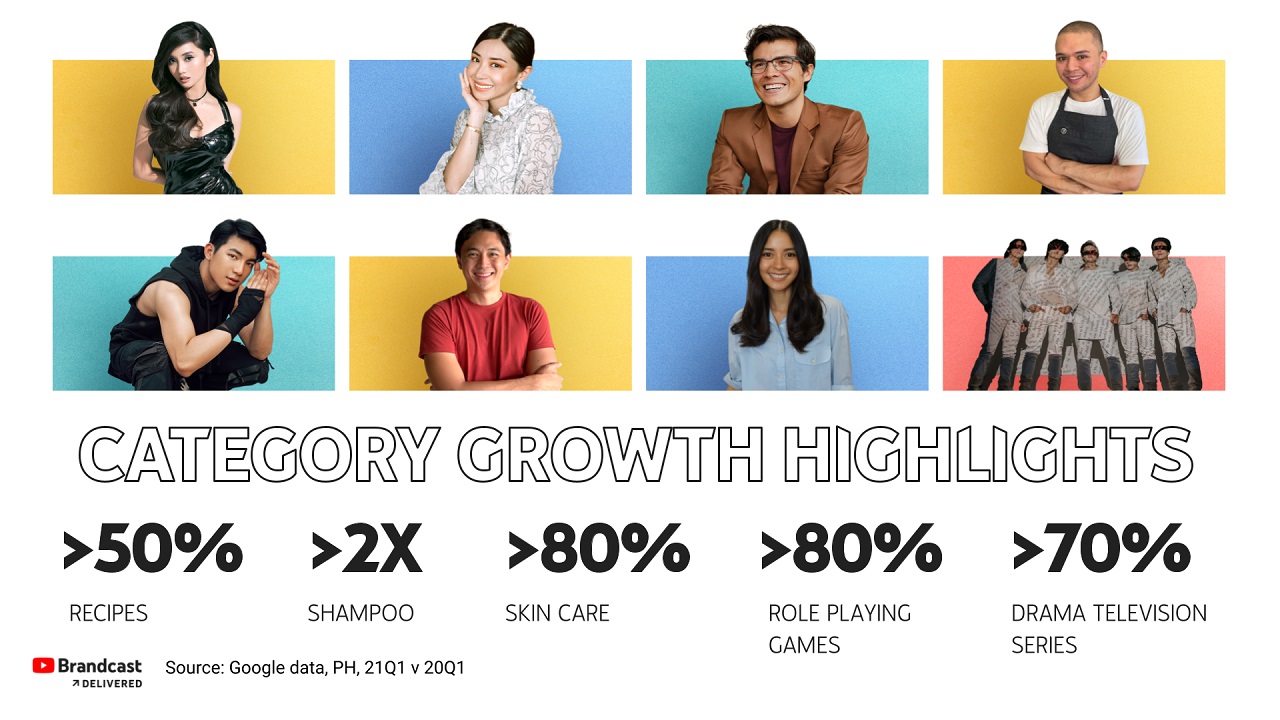 YOUTUBE'S CATEGORY GROWTH HIGHLIGHTS (Q1 2021 VS THE SAME PERIOD LAST YEAR)
Recipe videos recorded more than 50% increase in watchtime
Skincare videos recorded more than 80% increase in watchtime
Shampoo videos recorded 2X watchtime
Role-playing game (RPG) videos recorded more than 80% increase in watchtime
Drama television series recorded more than 70% in watchtime
Meanwhile, YouTube also announced that the local creator community reached new milestones, too!
As of June 2021:
Over 3,000 channels have more than 100,000 subscribers
Over 250 channels have more than 1M subscribers
12 channels have more than 10M subscribers
What can you say about these numbers? Share your thoughts with us in the comment section below!