Apple has recently refreshed the MacBook Pro with touch bar. Yup, not all of the MBPs have been refreshed. The new MacBook Pros are now powered by the latest 8th Generation chips from Intel and also the Apple T2 chip that adds an extra layer of security and bringing the "Hey Siri" voice command to the new MacBook Pro. Another upgrade is the Retina Display with True Tone for better colors and viewing experience.
With the new Intel processors, you can get more cores and better performance and if you're planning on getting the 15-inch MacBook Pro, there's an option of getting an up to Core i9 processor. But how much do these babies cost? Well, Apple has released the prices for each variant on their website.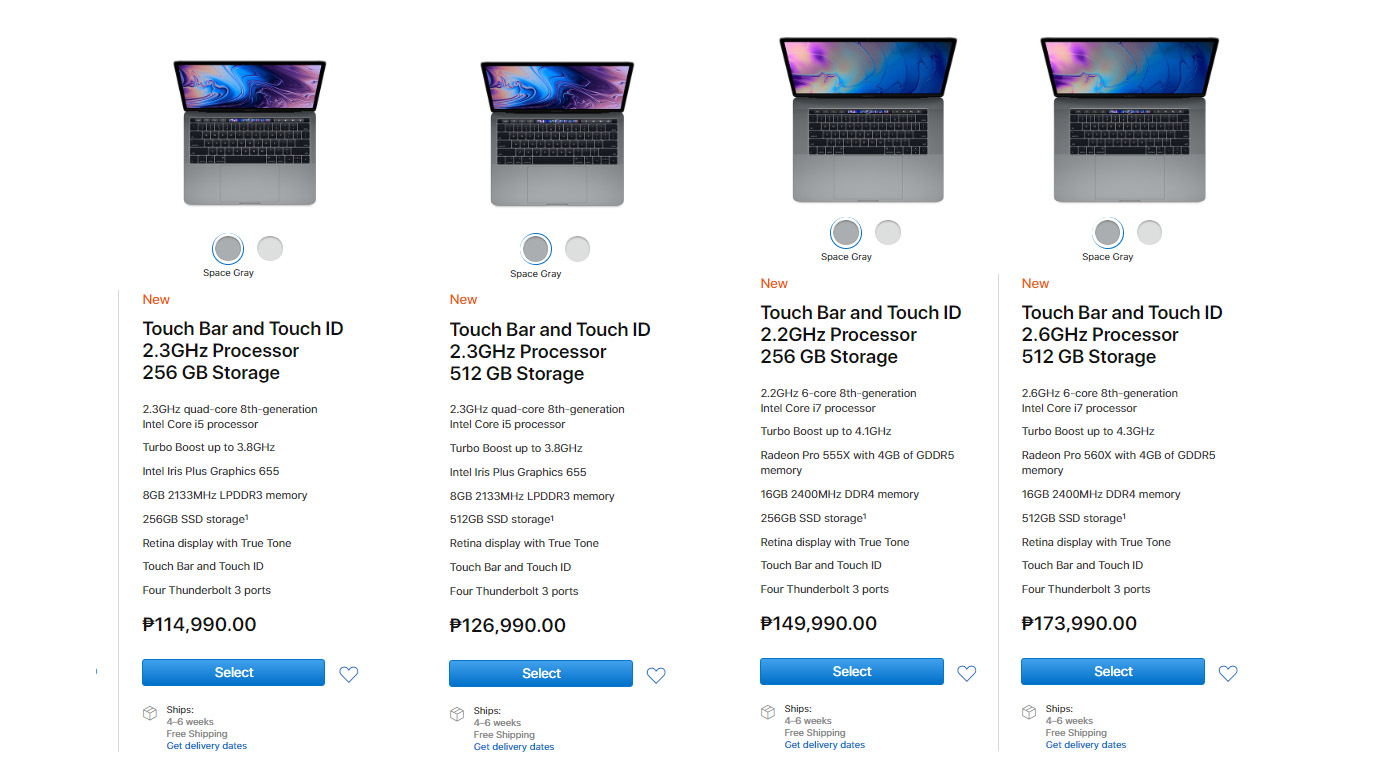 Unfortunately, Apple didn't refresh the MacBook Pros without touch bar and it seems that the Cupertino-based company has now ditched the older Retina MacBook Pro that offers more ports.
The hikes in foreign exchange and taxes didn't help in the prices of the notebooks as the MacBook Pro with Touch Bar now starts at Php114,990.