ASUS has surprised us at Computex with their reveal of the ASUS Zephyrus. It's an ultra-thin laptop that runs on a Nvidia GTX 1080 GPU. What do I mean by ultra thin? Well, this is the thinnest notebook that runs on a Nvidia GTX 1080 GPU thanks to Nvidia's Max-Q technology which makes these GTX 1080-powered laptops have an ultra-thin body.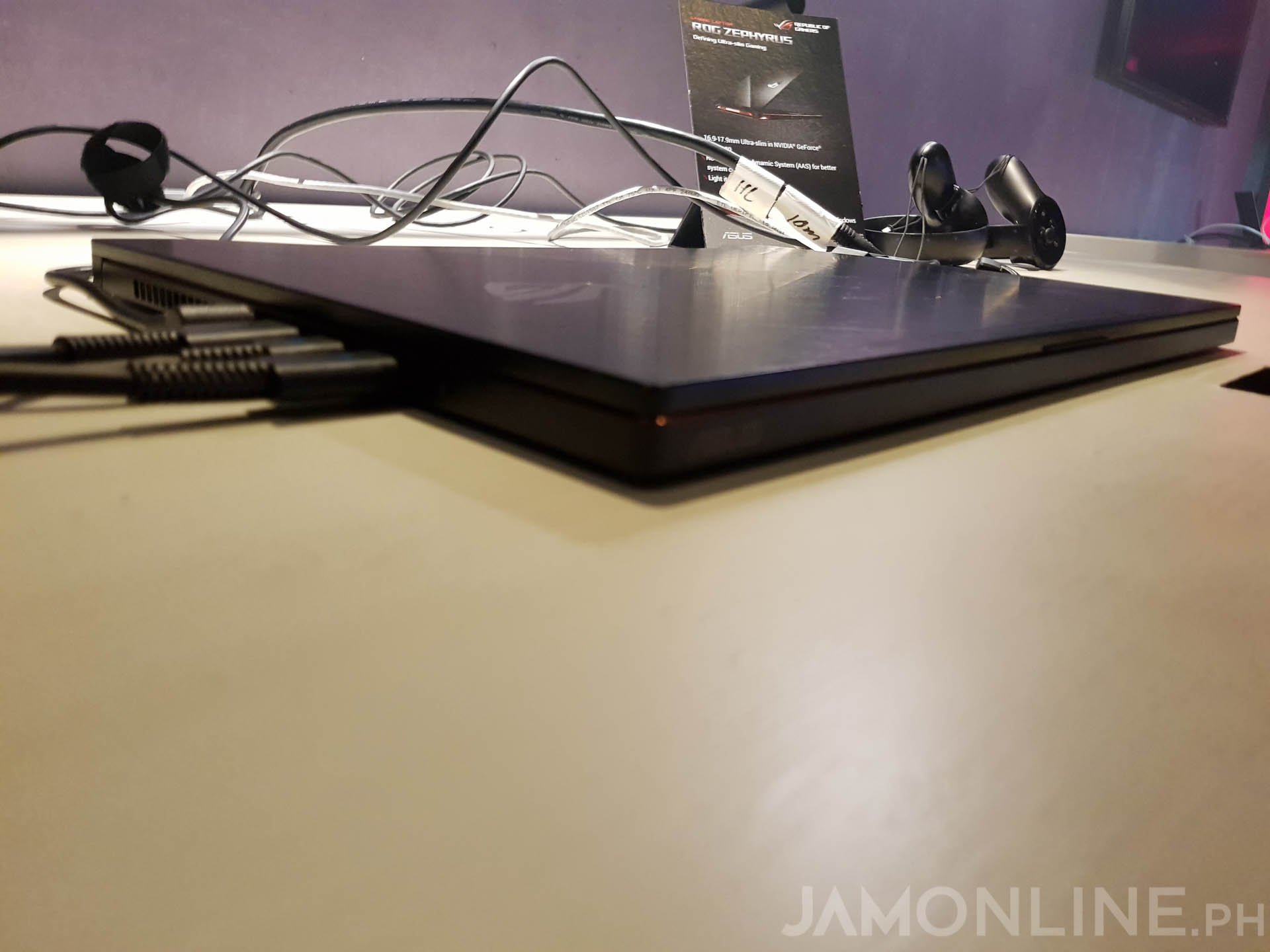 As you can see from the picture, the ASUS ROG Zephyrus is really thin for a gaming notebook. It only has a thickness of 16.9mm and up to 17.9mm when open. So how did ASUS managed to do that? Well, it's because of Nvidia's Q-Max technology. When you open the ASUS ROG Zephyrus, it gives a little opening for the vent of the notebook so you don't have to worry about its temps
The ASUS ROG Zephyrus also have a different design from other ASUS ROG notebooks as the Zephyrus has a trackpad that is placed beside the keyboard but don't get fooled with that because that trackpad also acts as the numpad of the laptop by just pressing a button.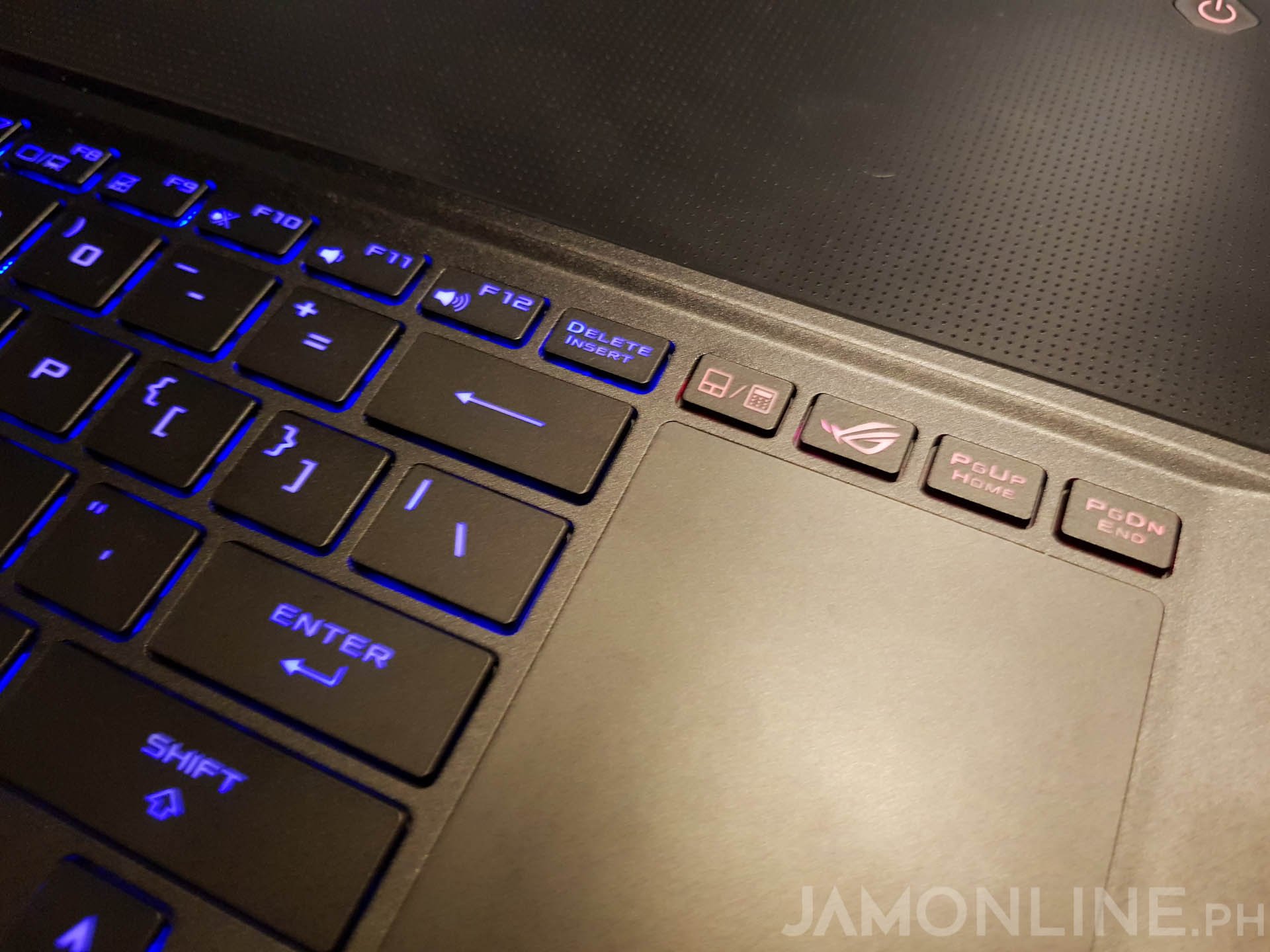 Another thing to love about the ASUS ROG Zephyrus is its monitor. It has a 15.6-inch display which is unfortunately only at 1080p but it supports 120Hz which is perfect for gaming especially for FPS games such as Playerunknown's Battlegrounds, Battlefield 1, and Overwatch.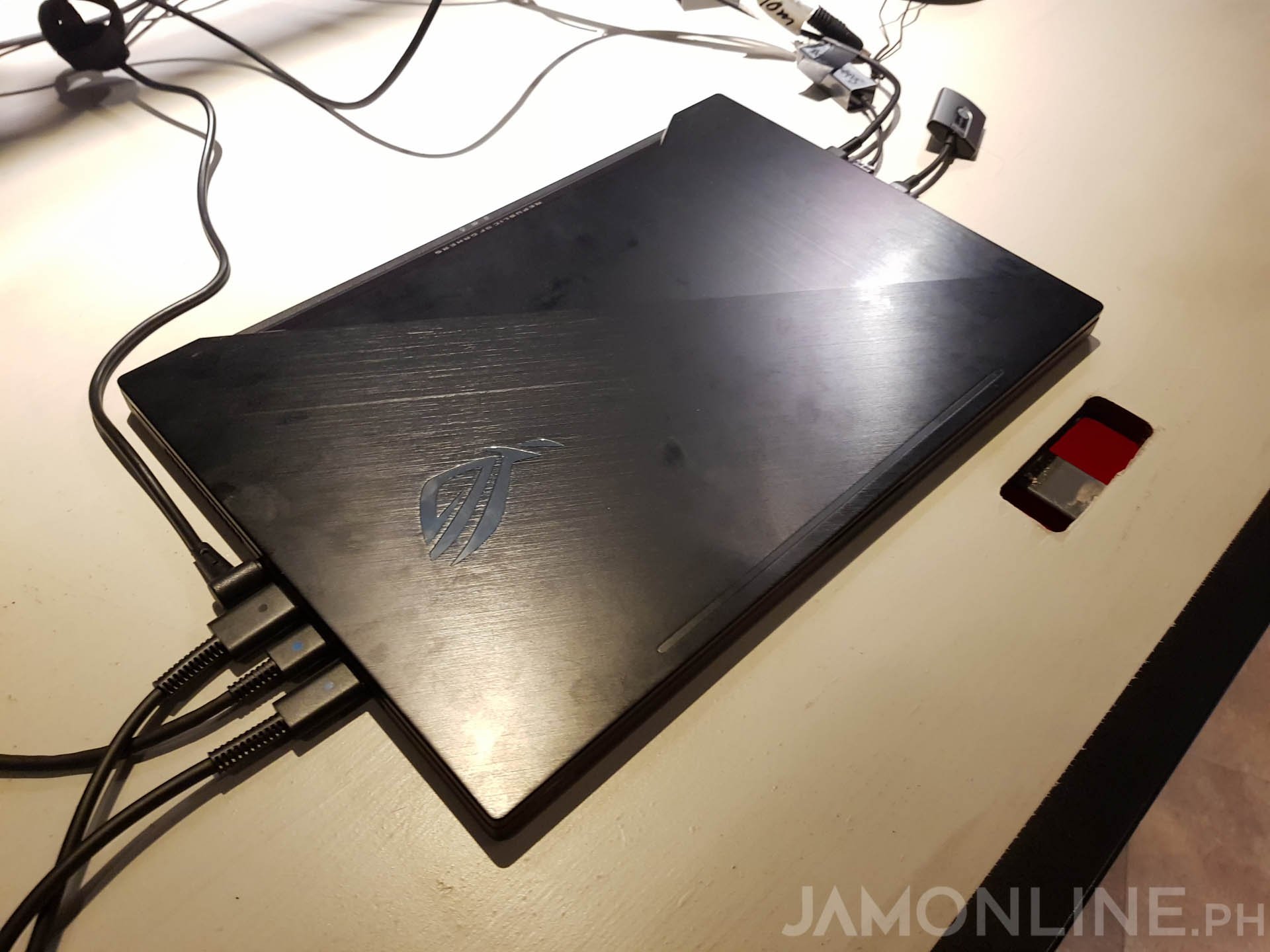 Despite its thinness, the ASUS ROG Zephyrus managed to have a lot of ports that you'll need for gaming and other peripherals including USB Type-C with Thunderbolt 3.1.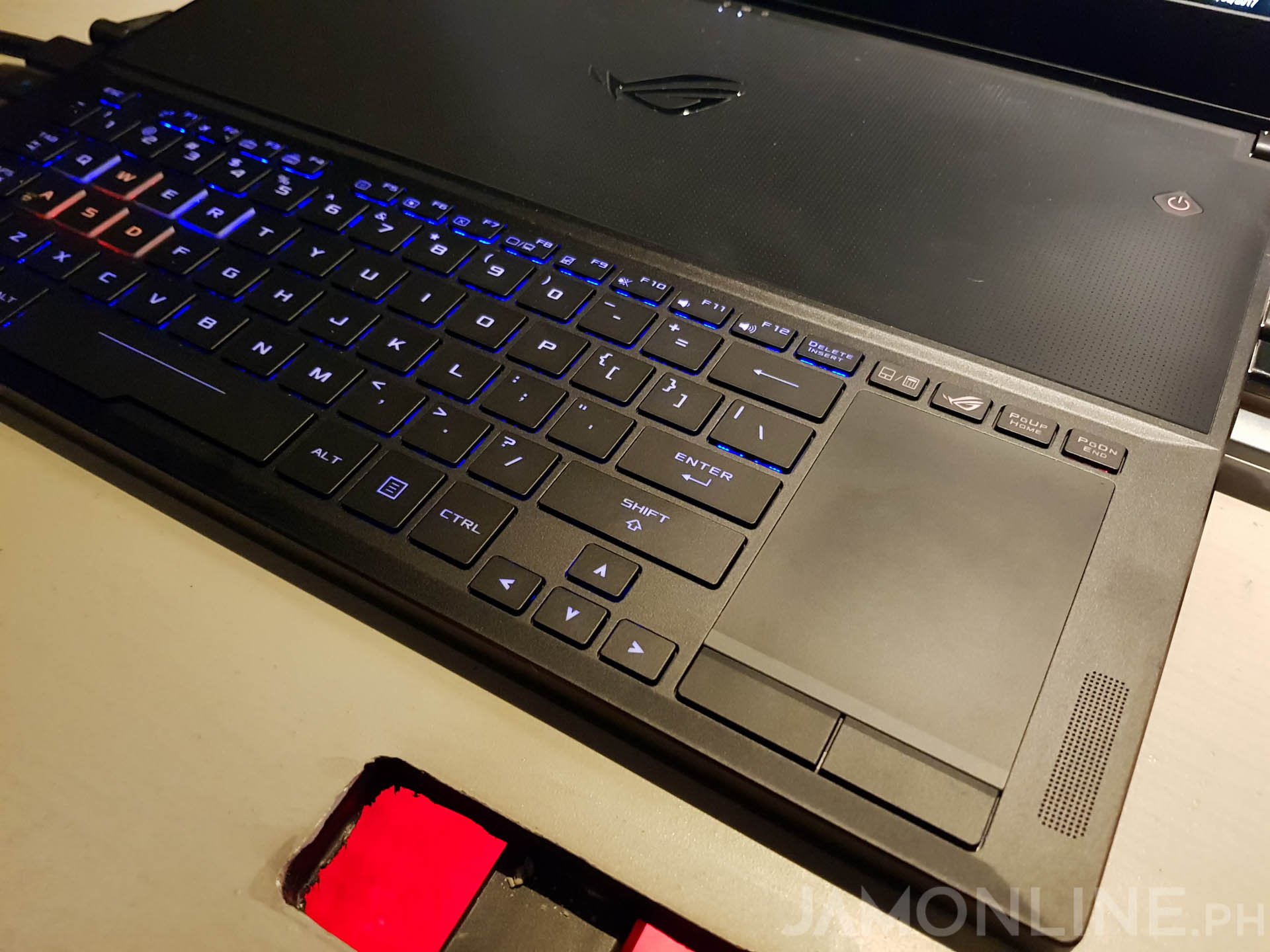 The ASUS ROG Zephyrus and the Nvidia Q-Max Technology has set a new benchmark when it comes to gaming laptops. Yes, the ASUS ROG Zephyrus might pack a GTX 1080 and it might have a very expensive SRP but ASUS and Nvidia just showed us that a gaming laptop doesn't need to be thick just to be powerful.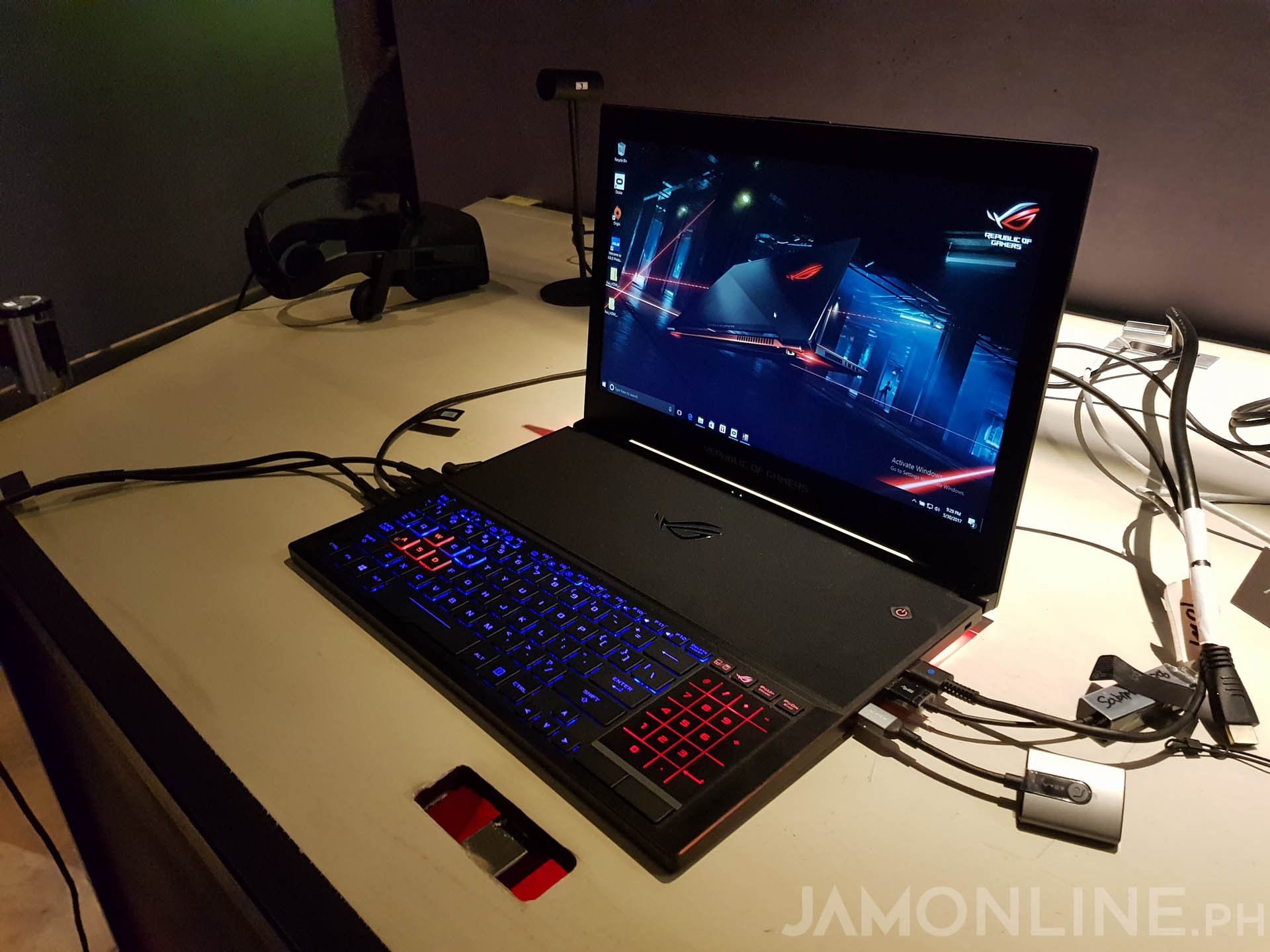 I hope that the ASUS ROG Zephyrus would start the revolution of thin gaming notebooks in the industry. I hope that there will be more notebooks with Nvidia's Q-Max technology with a lower price tag and support for the lower GPUs such as the GTX 1070 and GTX 1060. The price? We still don't have any idea for that but considering that this notebook packs a GTX 1080 GPU and this one has a thin profile, this one would definitely have a high price tag.