The Samsung Galaxy Ecosystem is about to get better as Samsung has finally launched its newest wearables in the Philippines and these are the Samsung Galaxy Watch Active, Galaxy Buds, and Galaxy Fit. These devices are best partnered with your Samsung Galaxy smartphone especially the Samsung Galaxy S10 series.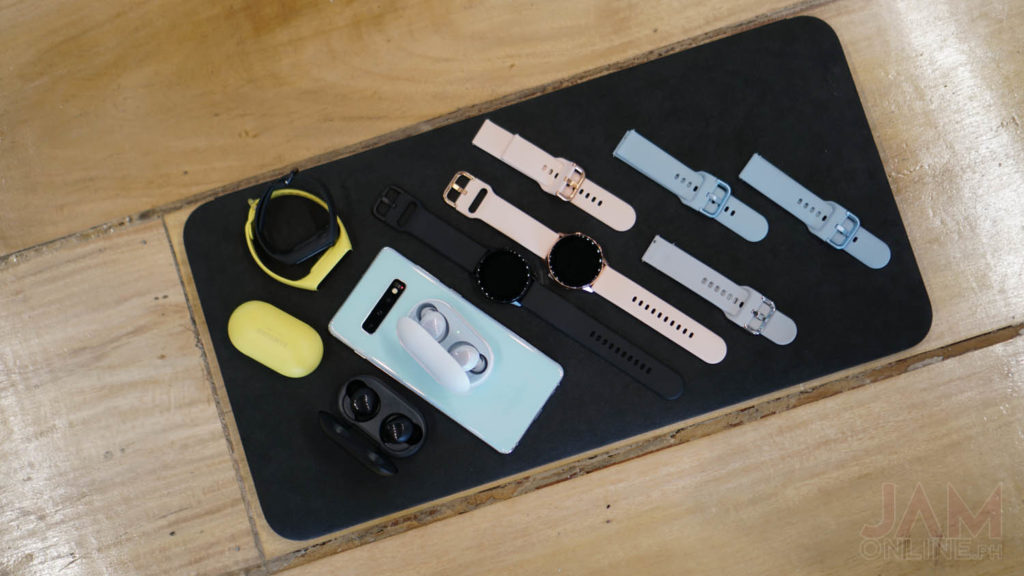 Samsung Galaxy Buds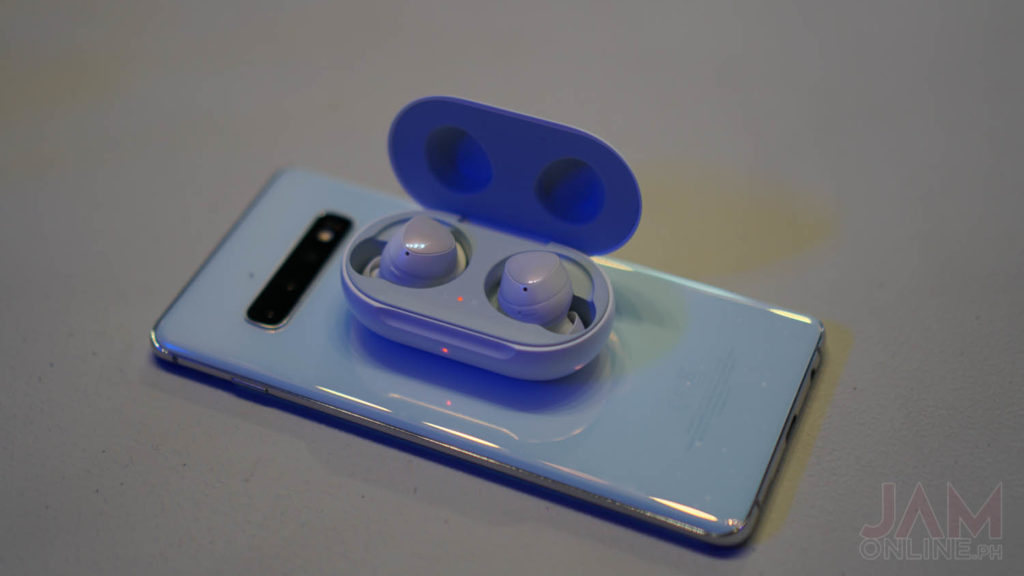 The Samsung Galaxy Buds is the company's answer to Apple's Airpods. This one comes with features that you would surely like including the wireless connectivity and of course, a long battery life promising up to six hours of music or five hours of talk time. The wireless earbuds are also tuned by AKG so you already know that the quality of the earbuds is really good.
Not only that, the Galaxy Buds also features wireless charging so you can charge your Galaxy buds at with Wireless Powershare of the Samsung Galaxy S10 or just any wireless charger. The Samsung Galaxy Buds is available in black and white while the yellow color will be launched soon and it will be an online exclusive variant.
The Samsung Galaxy Buds is priced at Php6,990.
Samsung Galaxy Watch Active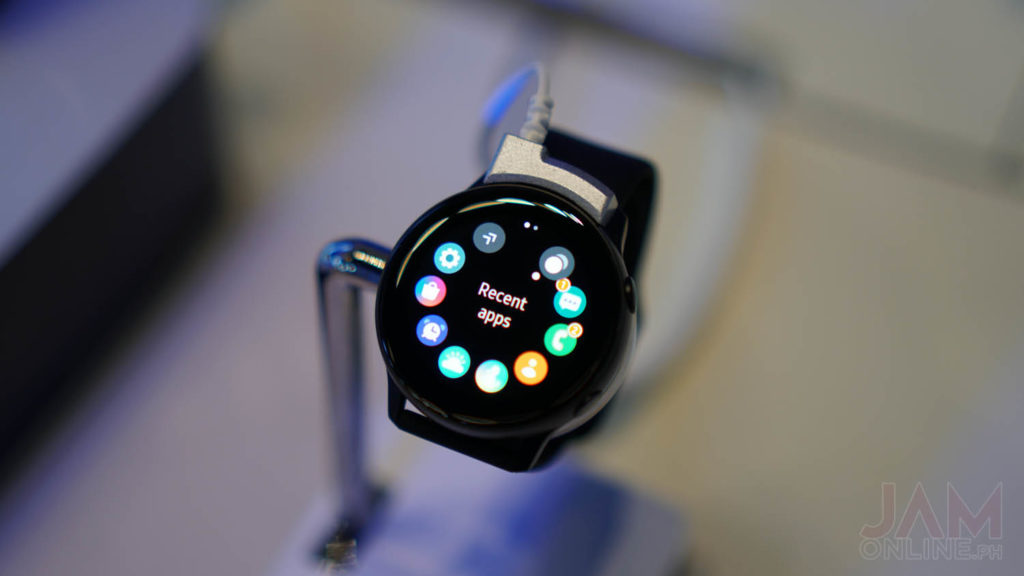 This is a must-have for people who own a smartphone and wants to have a healthier lifestyle. With the Galaxy Watch Active, you can have a personal trainer as it lets you monitor sleep, stress, and health levels. And of course, other activities too such as biking, running, rowing, and even an elliptical trainer. Actually, Samsung gives you up to 40 different workouts in where you can set your daily goals and of course, monitor your progress. Oh and don't worry about swimming because the Galaxy Watch Active is water resistant.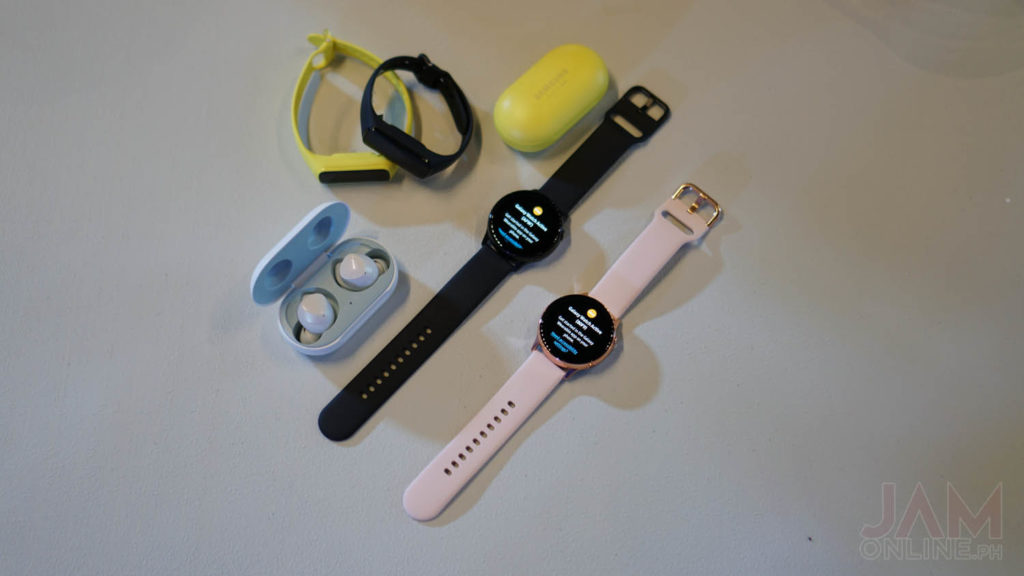 Not only that, but the watch also provides you with a stress tracker and the watch can detect if you're deeply stressed and then there's the Breath session that aids you to bring a balance in your day and of course, the heart rate monitor and also a sleep tracker
But of course, not only that the Galaxy Watch Active can help you build a healthier lifestyle,  but it can also help you in your everyday tasks as the Galaxy Watch Active lets you answer calls and send messages, and also sync your apps and even control your Spotify playlist.
The Samsung Galaxy Watch Active is now available nationwide in Rose Gold and Black for Php11,990.
Samsung Galaxy Fit and Fit E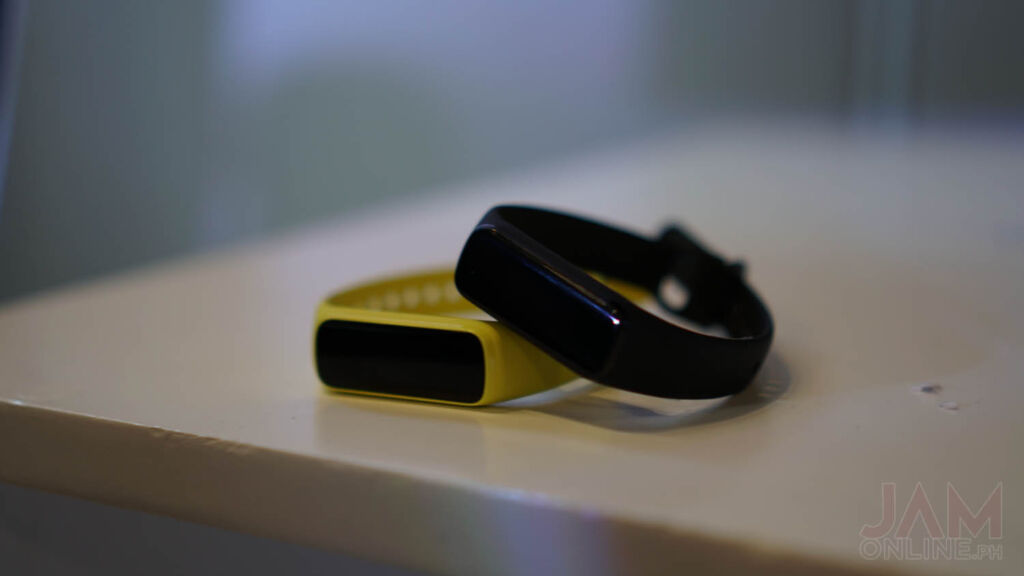 These two devices are my favorites as these wearables, not only track and monitor your lifestyle but these two are actually affordable. These fitness bands support your active lifestyles and it also lets you connect to your Samsung health app on your smartphone. You can have enhanced sleep analysis and smart stress management with these devices and of course, receive notifications and messages on the fitness bands. It also has a water resistance rating of 5 ATM. The Samsung Galaxy Fit and Galaxy Fit E will be available in the Philippines soon for Php4,990 and Php1,990 respectively which is really affordable.