In case you want to buy OPPO smartphone online, you may now by an OPPO smartphone at the fastest growing ecommerce site, Shopee. With the partnership of OPPO and Shopee, you'll now be able to avail of the free shipping nationwide and cash on delivery payment option for OPPO smartphones that you buy at Shopee.
The official shop of OPPO on Shoppee will sell all the lineup of the brand's smartphones including all color options. So what are these products? Well, OPPO Philippines will be selling OPPO F3, F3 Plus, F1s Upgrade, A57, A39, and the A37.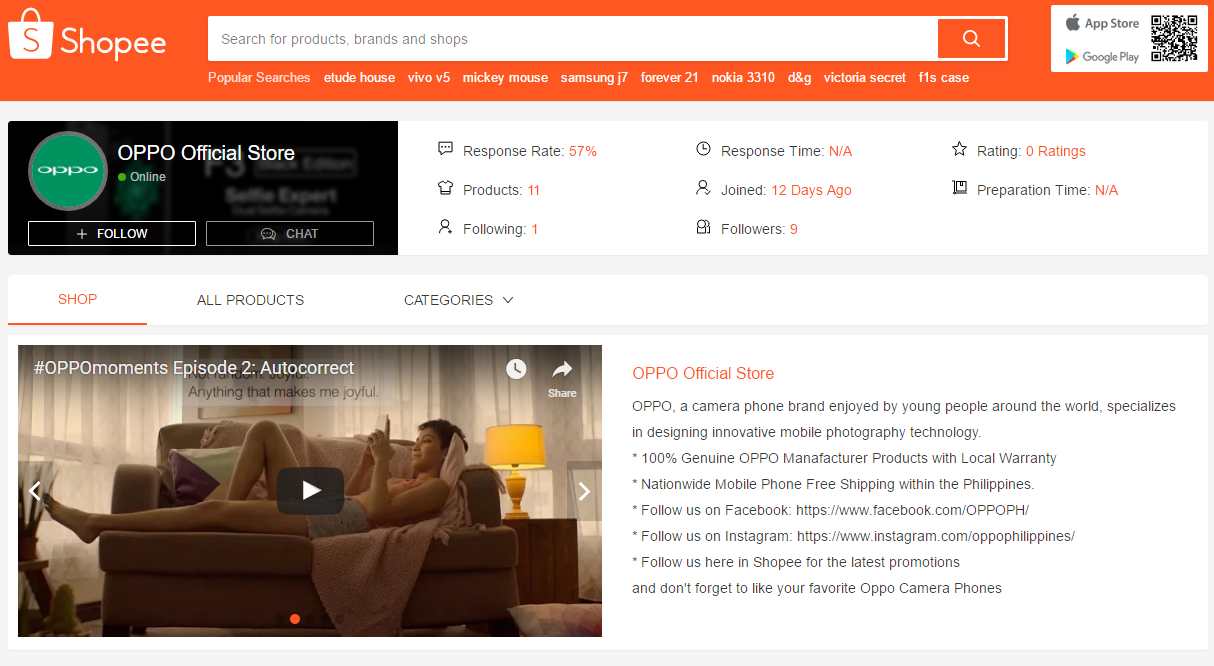 In case you're worried about buying online, Shopee customers can be assured of their ordered smartphones with Shopee Guarantee. Basically, this will protect the buyer and the sellers as Shopee holds the payments until they receive their order. So yes, this will bring confidence in both the seller and the buyer.
This is a good sign for OPPO because not only that their smartphones are available in Shopee but they now have more visibility online.