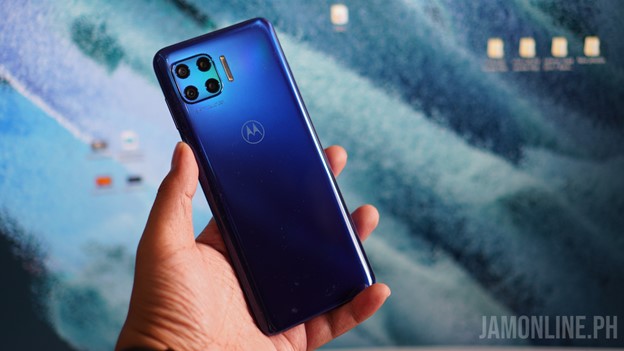 5G is probably the biggest thing in smartphone tech this year, and a lot of people are craving for that feature on their smartphones. Thankfully, 5G smartphones are getting more affordable this year —  among them is the moto g 5G plus — and there are many reasons to like this smartphone.
It's one of the most affordable 5G smartphones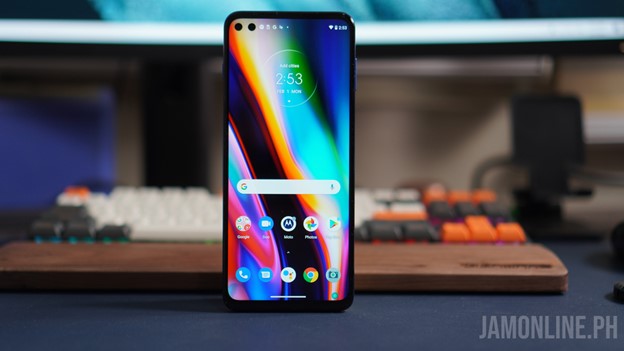 The moto g 5G plus is one of the best mid-range smartphones out there right now. Why? Because this one comes with 5G thanks to its Snapdragon 765 processor inside, which is not only capable of running 5G but also powerful that it can compete with most premium mid-range smartphones out there in the market.
Quad-Cam System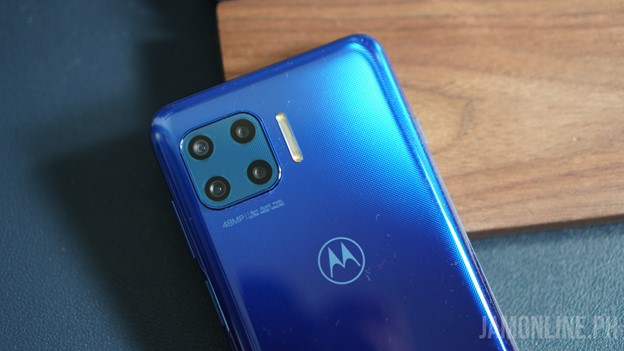 The moto g 5G plus doesn't compromise when it comes to lenses as we got here a quad-cam system on the rear, with a 48MP main camera along with an 8MP ultrawide camera, a 5MP macro camera, and a 2MP depth camera. And for the front cameras, there's the dual-selfie camera with a 16MP main selfie camera and also an 8MP ultrawide selfie that you can use for group photos, which is great as there are only a few smartphones that have this.
Large 6.7-inch display for multimedia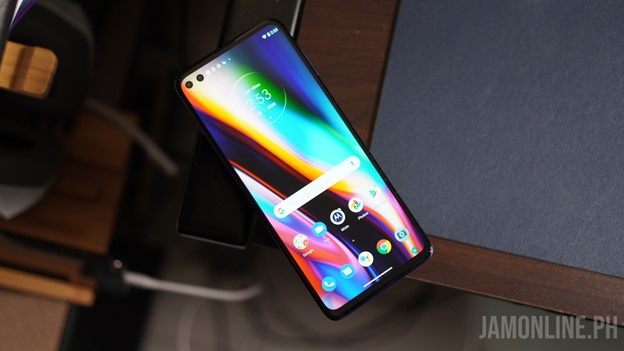 One of the things that we always do on our smartphones is that we watch Netflix and also vlogs on YouTube, and we always prefer watching on larger displays. Aside from that, the larger displays are also perfect for playing games since we need bigger displays with Full HD+ resolution, which the moto g 5G plus has, to have a crisp and better gameplay experience.
We've also tried running 5G on the moto g 5G plus and we were pretty happy with the speeds we got on the smartphone thanks to the Snapdragon 765 5G processor inside it. We used Smart 5G on the smartphone and we got speeds of up to 150Mbps in Makati which is pretty great.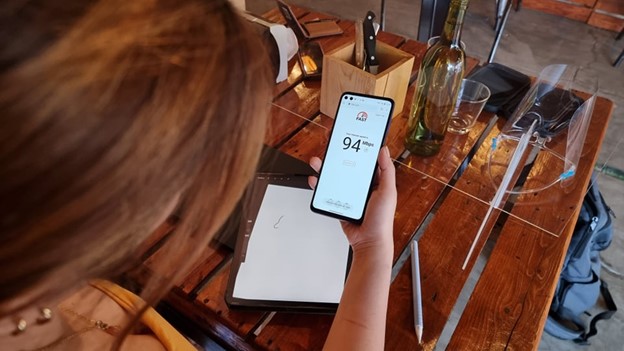 We were able to get 94Mbps in Paranaque!
With this speed, I can download apps and update games faster than my 4G+ connection on other smartphones and to be honest with you guys, this speed is even faster than the internet speed at my home!
Long battery life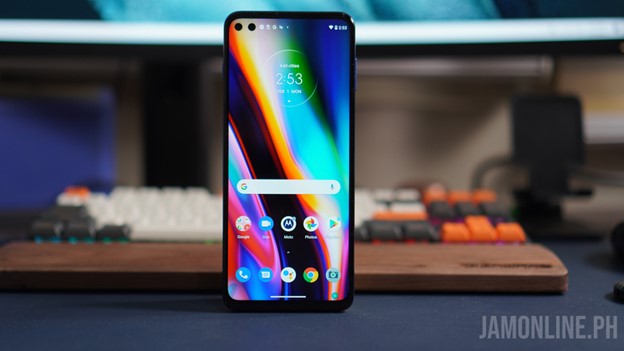 All these features will be useless if you can't use your smartphone the whole day, and thankfully with the moto g 5G plus, you get a 5000mAh battery which will be enough for a day of usage even if you have 5G and a Snapdragon 765 inside.
So if you want a 5G smartphone, then the moto g 5G plus might be a good choice for you as this one comes with a powerful Snapdragon 765 processor with 5G and the best part about it is the price of only PHP 16,995, which makes the smartphone ultrafast for all. If you don't have a 5G smartphone yet, the moto g 5G plus is a good upgrade for you.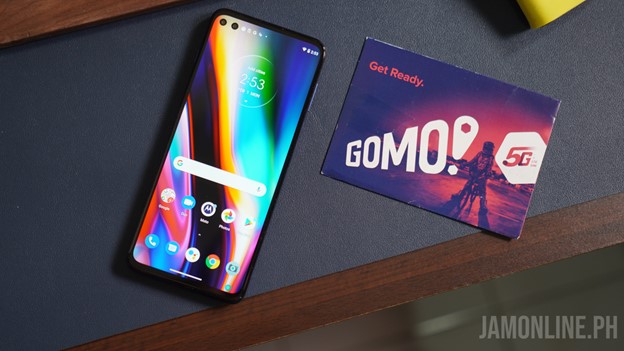 The moto g 5G plus is now available in the market and you can purchase it at the Lenovo Mobile Official Store in Lazada here: https://www.lazada.com.ph/shop/lenovo-mobile-official-store/
You can also check out the moto g 5G plus at authorized resellers nationwide: lenovo.com/ph/en/where-to-buy/
If you want to know more about the product and if you want to upgrade to one of the most affordable 5G smartphones out there, then check out their Facebook page here: https://www.facebook.com/MotorolaPHL/
DISCLAIMER
The prices mentioned are exclusive of all taxes & octroi
48 MP sensor combines 4 pixels into 1 large quad pixel, for a photo resolution of 12 MP
16 MP sensor combines 4 pixels into 1 large quad pixel, for a photo resolution of 4 MP.
Battery must be substantially depleted; charging rate slows as charging progresses. Charger sold separately in some markets. All battery life claims are approximate and based on the median user tested across a mixed use profile (which includes both usage and standby time) under optimal network conditions. Actual battery performance will vary and depends on many factors including signal strength, network and device settings, temperature, battery condition, and usage patterns.
Trademarks: MOTOROLA and the Stylized M Logo are registered trademarks of Motorola Trademark Holdings, LLC. Qualcomm and Snapdragon are trademarks of Qualcomm Incorporated. Android is a trademark of Google LLC. All other trademarks are the property of their respective owners. ©2020 Motorola Mobility LLC. All rights reserved. moto g 5G plus is designed and manufactured for Motorola Mobility, a wholly owned subsidiary of Lenovo.
Trademarks: Lenovo, ThinkPad, ThinkCentre, and the Lenovo logo are trademarks of Lenovo.