The Xiaomi Mi 10 is the next flagship device of the Chinese company and everyone is excited about the smartphone and thankfully, there's an official look to the smartphone in their latest banner. The Xiaomi Mi 10 does look like the Xiaomi Mi Mix Alpha minus the wrap-around display on the smartphone.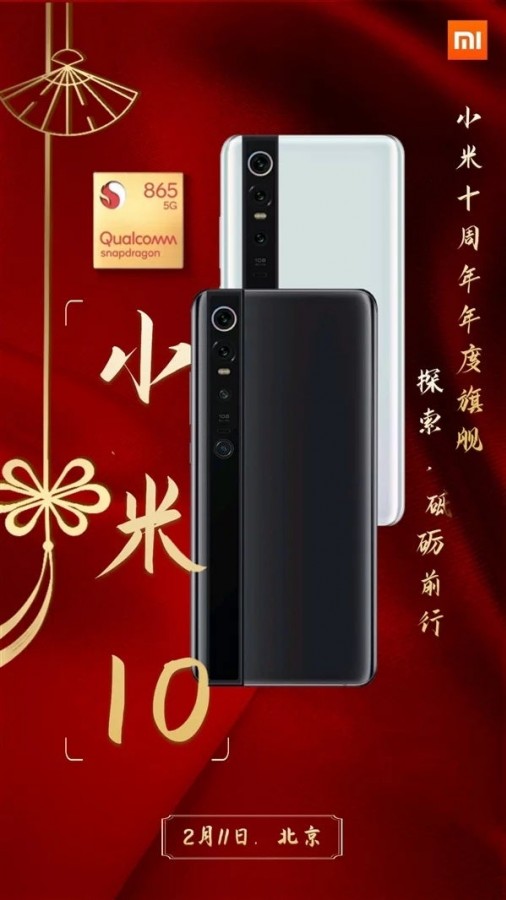 As expected, the smartphone would come with Snapdragon 865 processor and 5G as seen in the banner and of course, there's the quad-camera setup at the back of the smartphone that is headlined by the 108MP rear camera.
The Xiaomi Mi 10 is also expected to be unveiled this February 11, the same date for the unveiling of the Samsung Galaxy S20 series smartphones.
Source: GizChina