The ASUS ROG Strix Scar GL504 and the ROG Strix Hero GL504 are here in Computex and it's even better as the notebooks pack a better design and more RGB! The notebooks are also more powerful as both of them packs at least a Nvidia GTX 1060 GPUs and up to GTX 1070 GPU inside. The notebooks will be also powered by up to Intel Core i7 processor. Check out what we think of the notebook below.
Just like before, the ASUS ROG Strix Hero II and ROG Strix Scar II or simply the ROG Strix Hero GL504 and ROG Strix Scar GL504 are still made for gaming. The Hero is made for MOBA gamers while the SCAR is made for FPS gamers and of course, both notebooks will have a different design.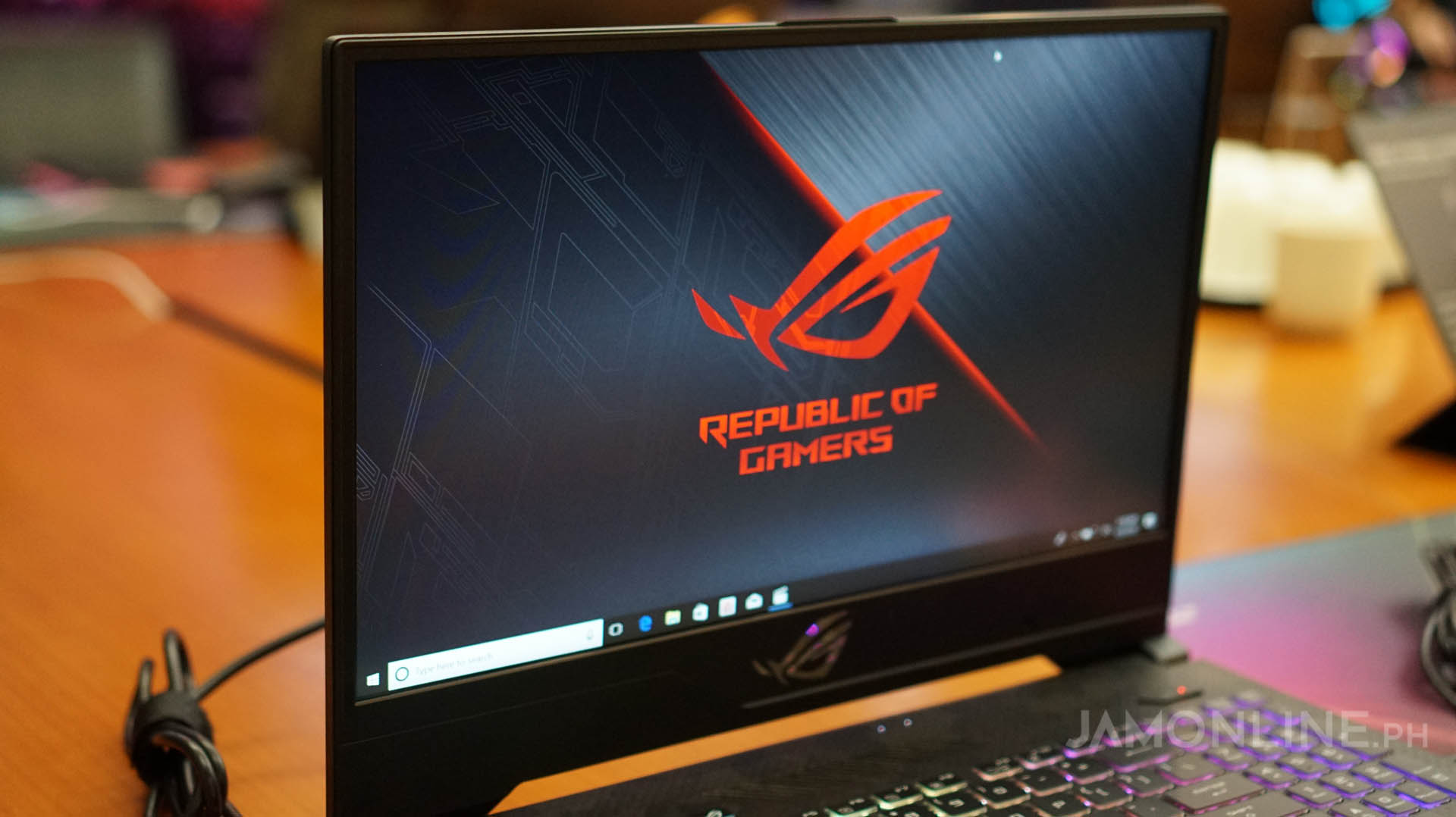 The ASUS ROG Strix Scar GL504 will have a 144Hz display with 3ms response which is perfect for FPS gamers while the ROG Strix Hero GL504 will have a 144 display with 7ms response time but with 130% sRGB so you can have better colors and you can easily see the elements and enemies when you're playing MOBA games. Oh and yes, we do have a narrower bezel now which looks sexy.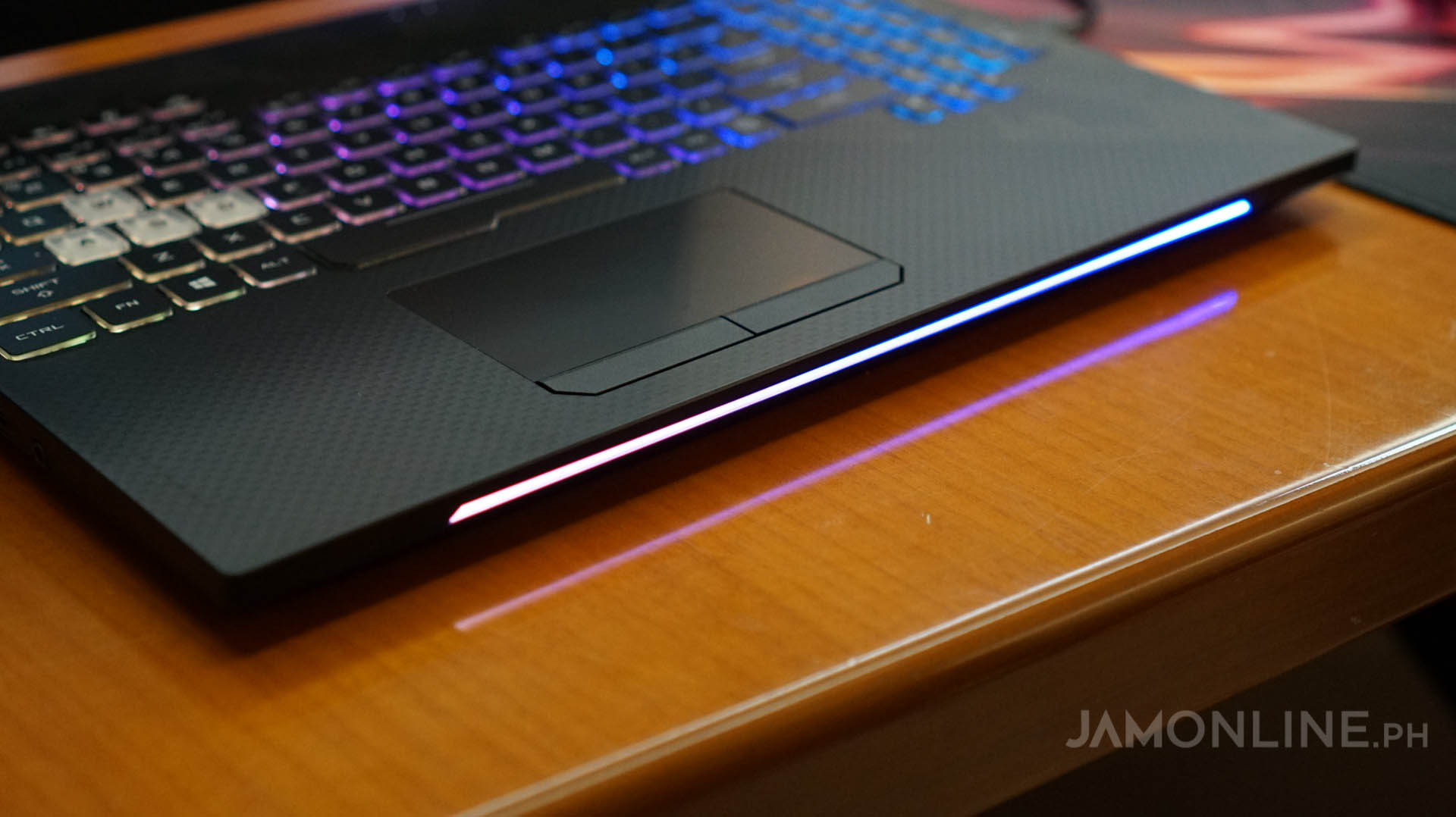 Both notebooks will still have a half sliced design with two contrasting brushed finishes with the ROG Logo on the side. The keyboard will still have a 4-zone RGB backlit keyboard but this time, we now have an RGB lighting bar that has the same colors of the backlit keyboard. Which is really cool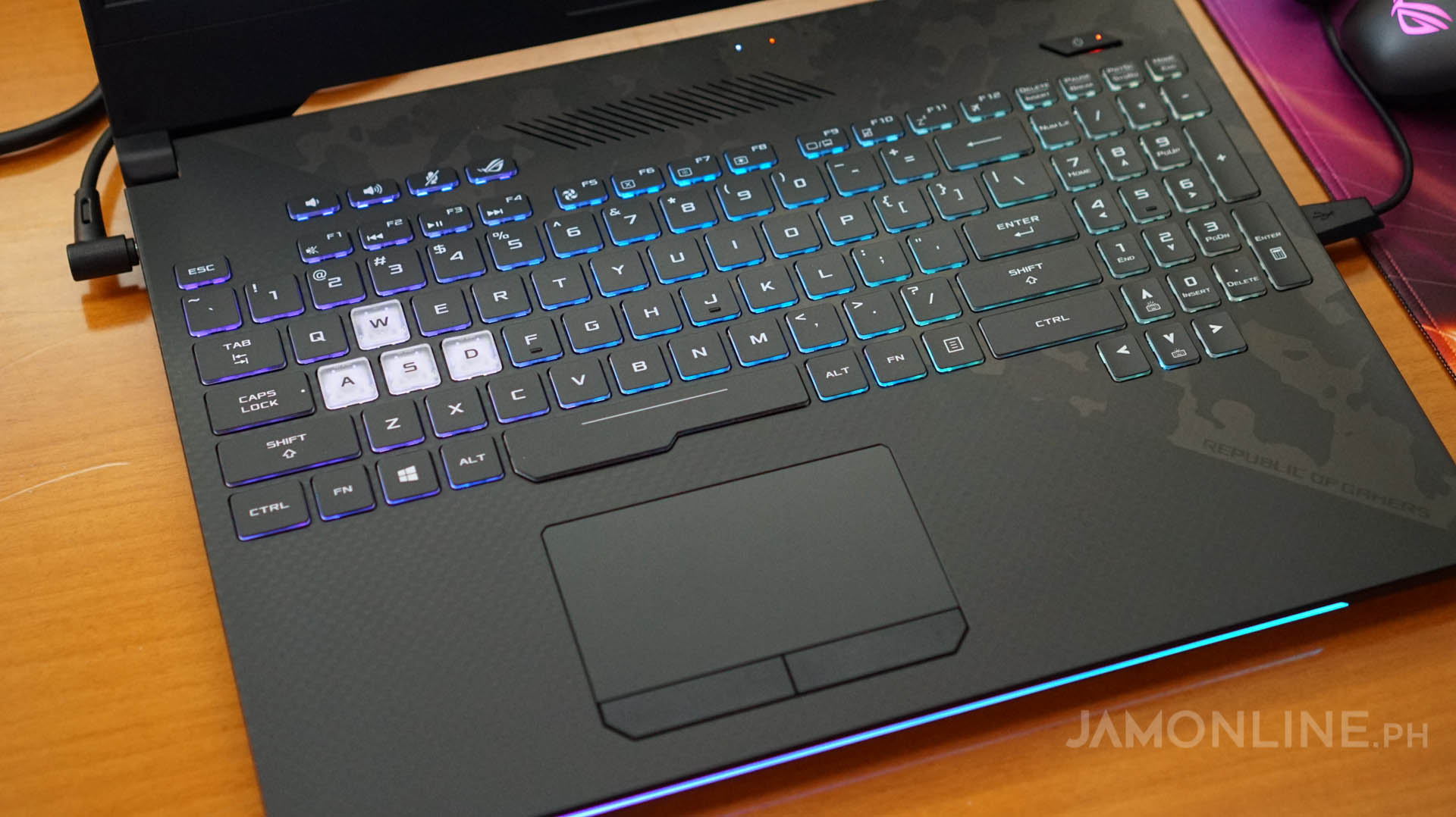 The ASUS ROG Strix Hero II has a focus on MOBA games that's why the keys that are highlighted on this notebook are QWER which are transparent while the ASUS ROG Strix Scar II has a highlighted transparent WASD keys that are essential for FPS games and battle royale games. The notebook also comes with ROG Overstroke technology that enables earlier key actuation and has a longer overstroke distance for fast, accurate, and effortless keystrokes.
The Strix gaming notebooks will come with the latest 8th Generation Intel Core i7 Processor, up to 32GB DDR4 2666MHz memory, and Nvidia GTX 1060 and GTX1070 GPU. IT will also come with up to 512GB M.2 NVMe PCIe 3.0 x4 and a 1TB Seagate FireCuda solid-state hybrid drive.
As expected, the ASUS ROG Strix Hero II and Scar II comes with HyperCool Pro thermal system with 12V fans and also an Anti-Dust Cooling System that can expel the dust particles inside the notebook. This is really important if you want to prolong a good cooling on the notebook.
The ASUS ROG Strix Scar II and Strix Hero II will be available in the Philippines this Q2 2018
| | | | | | | |
| --- | --- | --- | --- | --- | --- | --- |
| Model Name | LCD | CPU | RAM | HDD | VGA | SRP |
| GL504GS SCAR | 15″ FHD IPS 144HZ | i7-8750 | 16G | 1TB+256G PCIE | GTX1070 8GD5 | 129,995 |
| GL504GM  HERO | 15″ FHD IPS 144HZ | i7-8750 | 16G | 1TB+128G PCIE | GTX1060 6GD5 | 104,995 |