Cherry Mobile still reigns supreme in the Top 5 smartphone brands in the Philippines in the latest data gathered by IDC.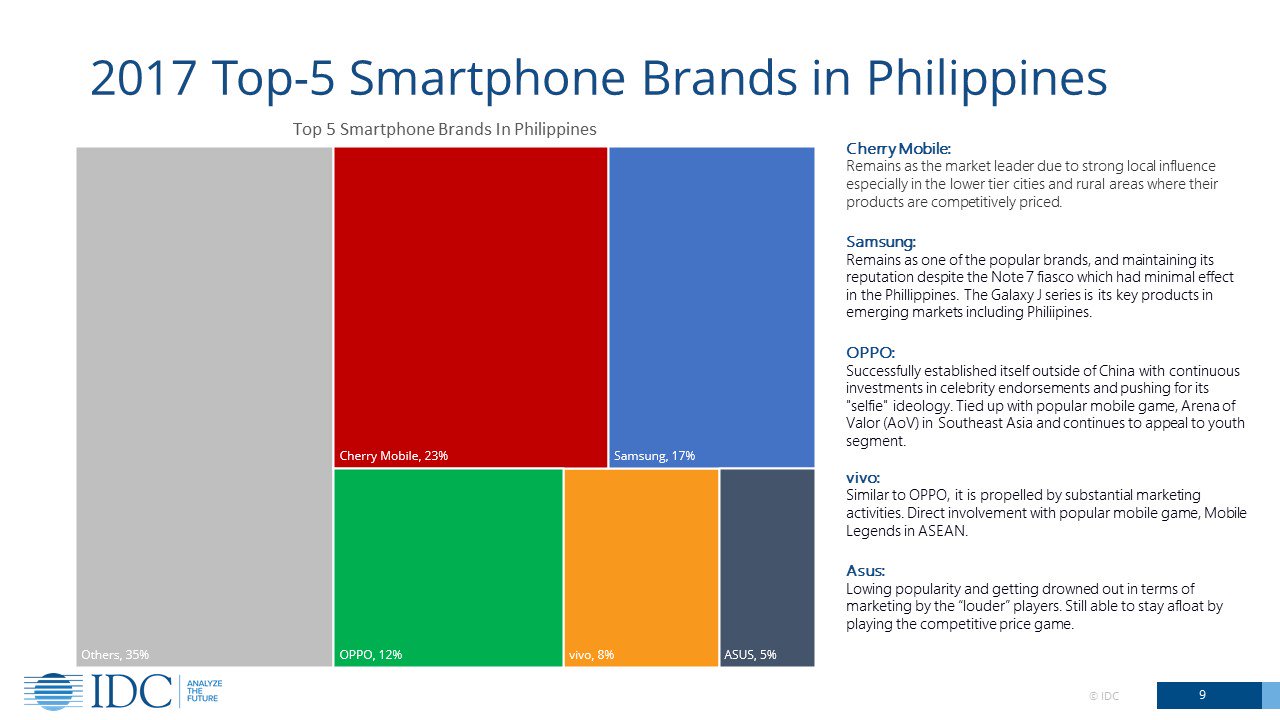 Cherry Mobile gathered 23% of the market share with Samsung at second with 17% market share, OPPO at 12%, Vivo at 8% and ASUS at 5%.
Cherry Mobile remains at the top thanks to their products that are competitively priced and are very popular in lower-tier cities and also rural areas. While Samsung remained at second thanks to their popularity and also the Galaxy J series which is very popular in the country.
OPPO invested in its selfie ideology and has recently tied up with AoV in Southeast Asia to continue to appeal to the youth and gamers while Vivo has been popular thanks to its direct involvement in Mobile Legends in ASEAN
While ASUS has a low popularity but still managed to get the Top 5 spot by having a competitively priced smartphones.
Source: IDC Philippines