OPPO Philippines is currently having a price drop for OPPO Reno series smartphones including the OPPO Reno3 Pro starting yesterday. The OPPO Reno series is known for offering stylish design and of course, its camera performance.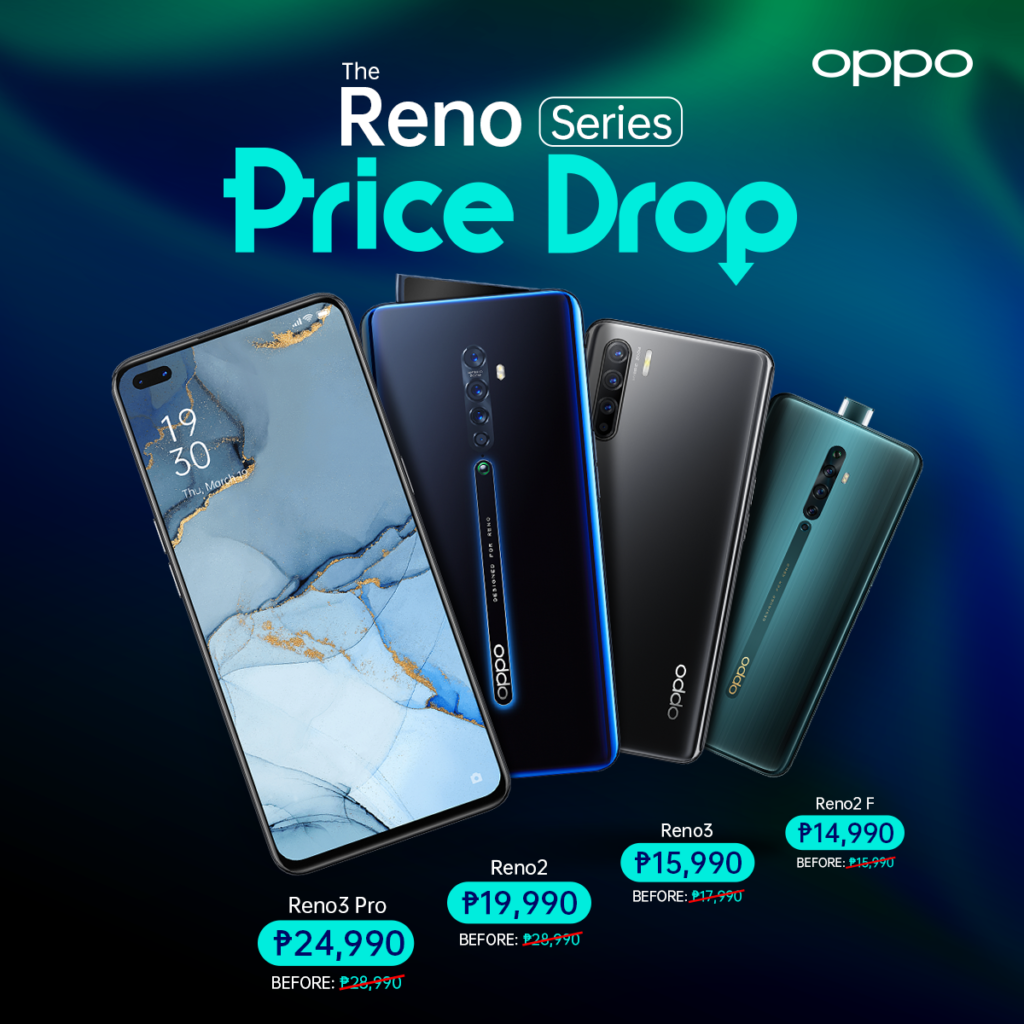 Those smartphones that will be on discount include the OPPO Reno 2 F, Reno 2, Reno3 and the Reno3 Pro!
The OPPO Reno3 Pro offers a 64MP Quad-camera setup and also a Super AMOLED display and also a dual selfie camera with 44MP main selfie camera and the price just went down to Php24,990 from Php28,990. While the Reno 3 will go down to Php15,990 from Php17,990.
For the OPPO Reno2 series, the OPPO Reno2 will go down to Php19,990 from Php28,990 and the Reno2 F to Php14,990 from Php15,990.