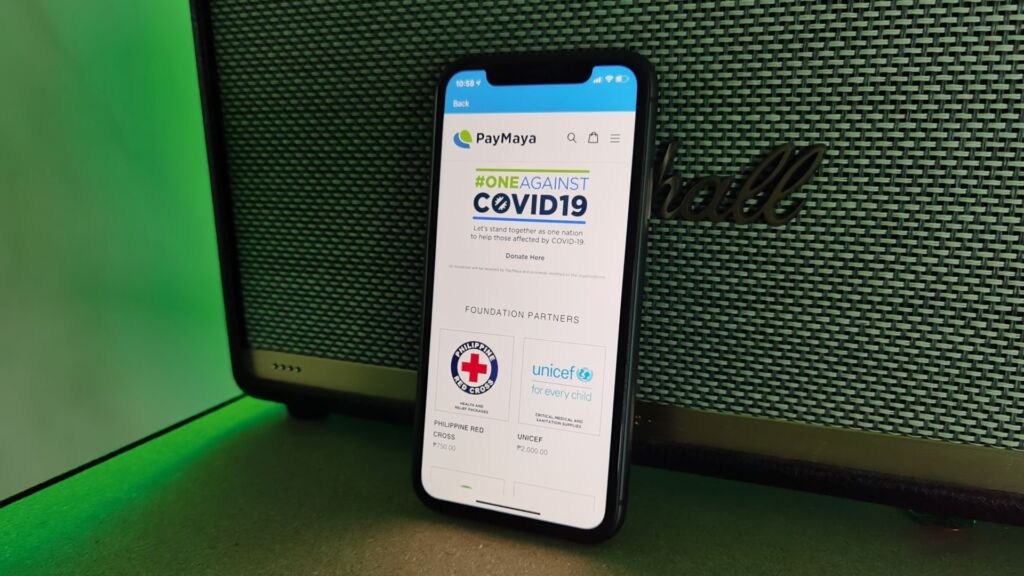 With the enhanced community quarantine in effect in select areas in the country, it's important that we do our part to help our front liners by staying at home, in order to avoid the spread of COVID-19. If you're planning to complete some important errands like paying your bills or sending money to loved ones, it will be best to do it online.
Luckily, if you're planning to pay your government or utility bills, PayMaya has got you covered. All you have to do is download the app and register.
With PayMaya, you can pay your government bills and utility bills like SSS, BIR, DFA, Meralco, Maynilad, Manila Water and many more. In my case, I always use PayMaya to pay my Smart Postpaid bills and also my utility bills at home. Since I'm a blogger, I also use my PayMaya to receive payment from my clients from Western Union. Yep, all I need is the MTCN and I can receive my money Western Union instantly.
We all know that most of the due dates of our bills have been extended this ECQ but of course, it is still better to pay your bills on time to allow and keep track of your bills easily. But first, let me share with you with how I load up my PayMaya account. In my case, I use my debit card to directly transfer my money from my bank to PayMaya
How to add money your PayMaya account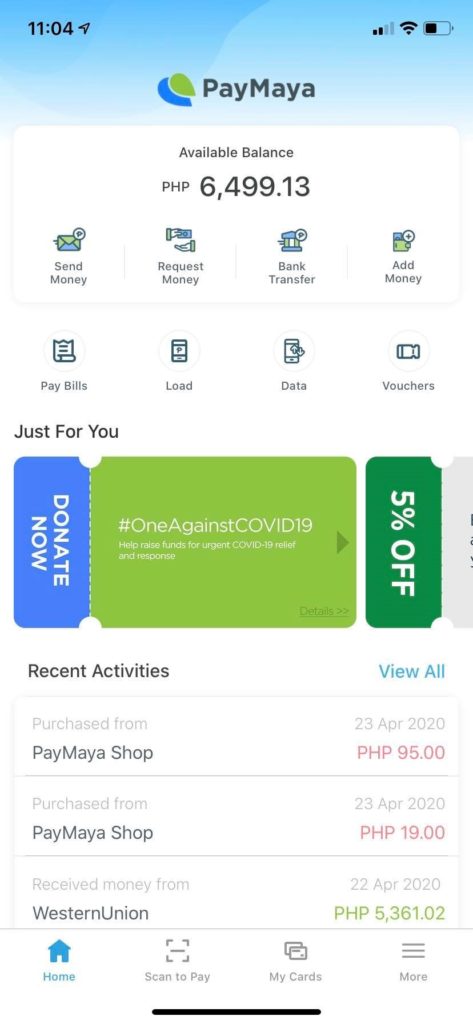 Open and login to your PayMaya account
Tap Add Money and tap Using Debit or Credit Card. Then, select New Card
Tap the amount you want to cash in. Enter your card details and press continue
Input the your card's OTP, if required, and press continue.
Your PayMaya should be loaded by now!
There are many utility and government bills that you can pay with PayMaya. In my case, I can pay my Smart Postpaid bill, Internet, and Meralco over at PayMaya. So how do I do it? It's pretty easy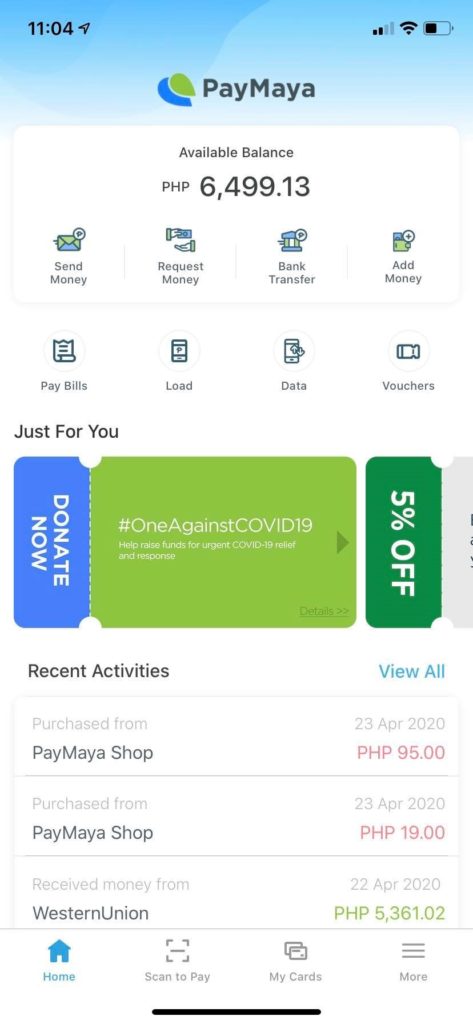 Open and login to your PayMaya account
Tap Pay Bills
Choose which utility or government bills that you need to pay
Input the exact amount and the other required details
Tap continue
Wait for the SMS confirmation
It's pretty simple, right? This is also a great way to pay for your loved one's bills especially your parents and grandparents, so they wouldn't have to step out of their homes.
So pay your bills via PayMaya and do your part to prevent the spread of COVID-19 in your community. To know more about PayMaya, head over to https://www.paymaya.com/quick-guide.