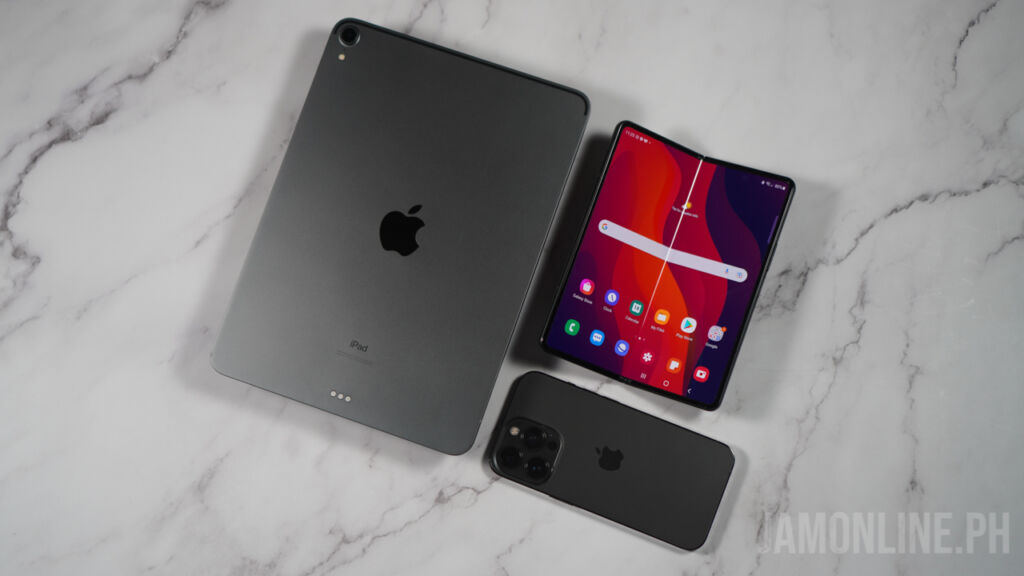 Tablets these days have become popular as a lot of people are relying on these devices for school and for their work. They have become more powerful and have become more useful this pandemic as a lot of are using it for zoom, teams, and more as we need it for school or work. But of course, a tablet can never replace our smartphone that we use everyday but today, I have something to share, and this is how the Samsung Galaxy Z Fold3 5G has replaced both my iPad and my iPhone.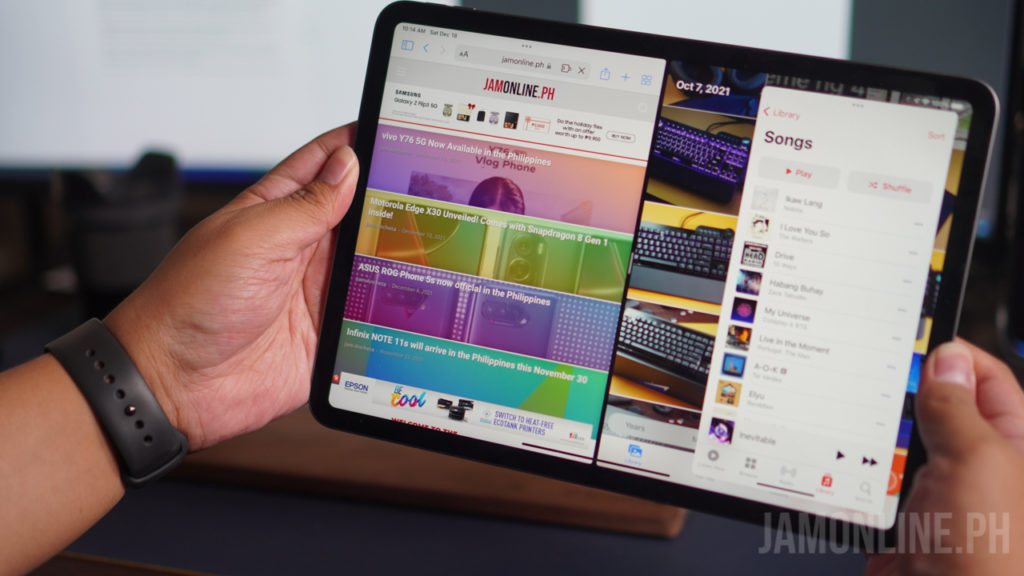 First, let's talk about the iPhone and iPad that we're using. So we have the iPhone 13 Pro and also the iPad Pro 2018. They're good devices but it's always a hassle to go out if you want to get the best of both worlds. It's a hassle because I always need to bring a bag with me for my iPad.
While the Galaxy Z Fold3 5G combines the best features of a smartphone and a tablet. First, the smartphone comes with a powerful hardware inside which is perfect for gaming and then there's the large foldable display which is perfect as a tablet alternative.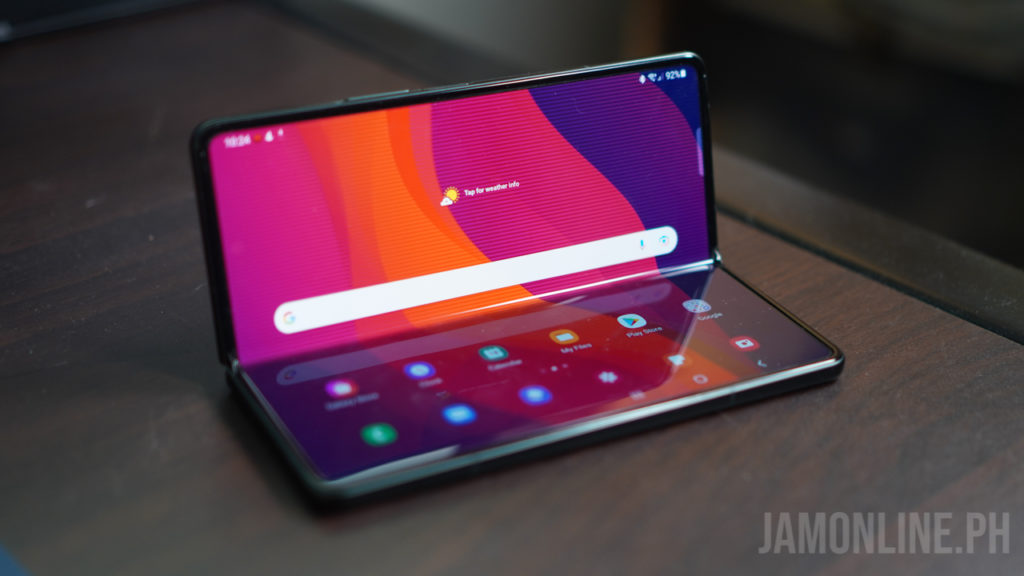 It can fit in my pocket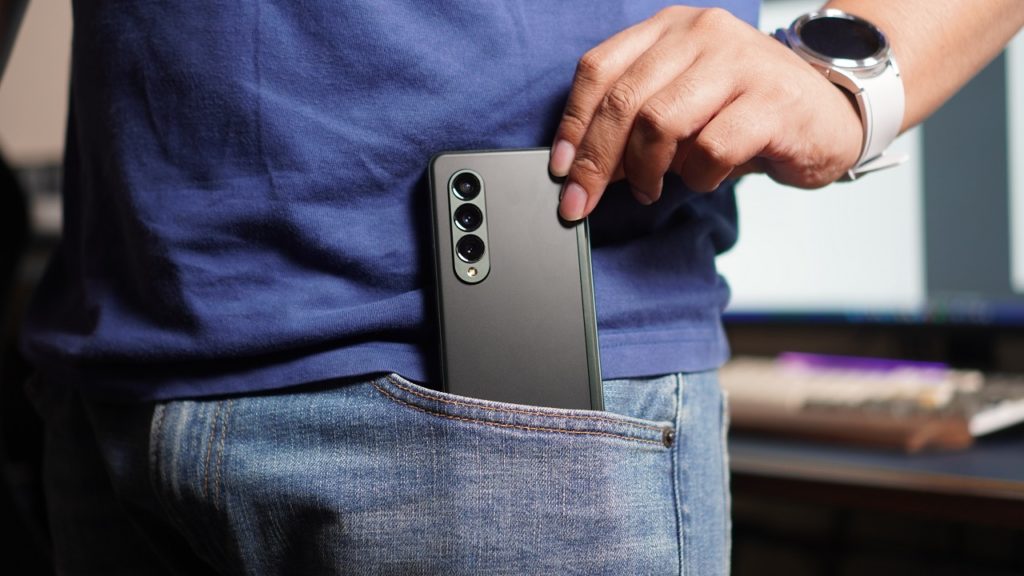 One of the reasons why the Galaxy Z Fold3 5G can replace both my iPad and the iPhone is that the smartphone can fit in my pocket. Once folded, the 6.2-inch display of the smartphone is already enough for me. It's tall enough for viewing content, sending messages, but when I unfold it, it opens a lot more possibilities because of its 7.6-inch QXGA+ Dynamic AMOLED 2X Infinity Flex Display.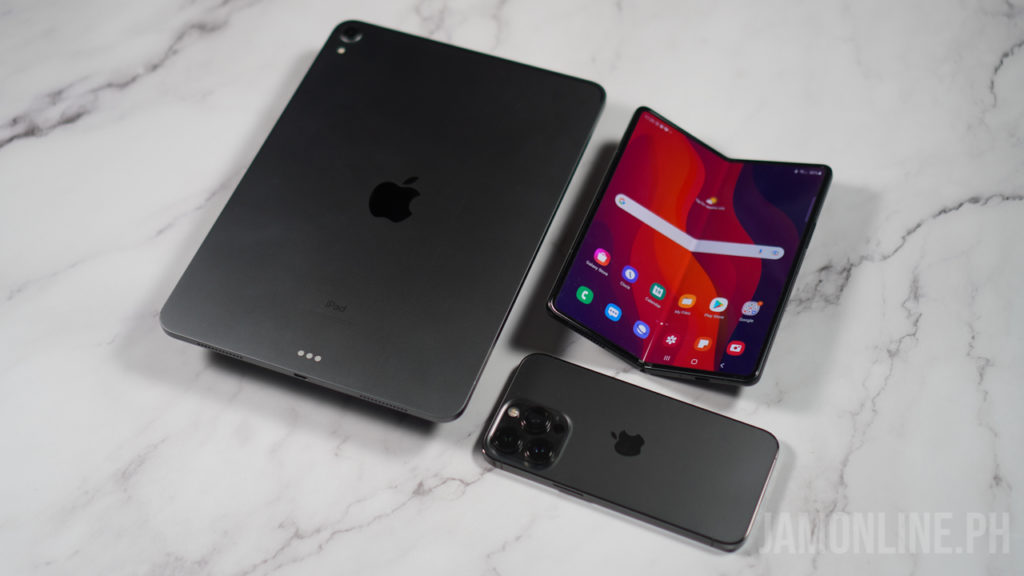 Some of you might argue that the display of the Galaxy Z Fold3 5G might be smaller. While yes, I do agree with that one. However, the 7.6-inch display is already large enough for me to watch movies on Netflix and YouTube and of course, read articles and news. Compared to the iPad Pro that has a larger display, the Galaxy Z Fold3 5G is light enough to hold it in one hand so even if you're relaxing and sipping your coffee in the morning, you can read an article in one hand and sip your coffee in another. It's as easy as that.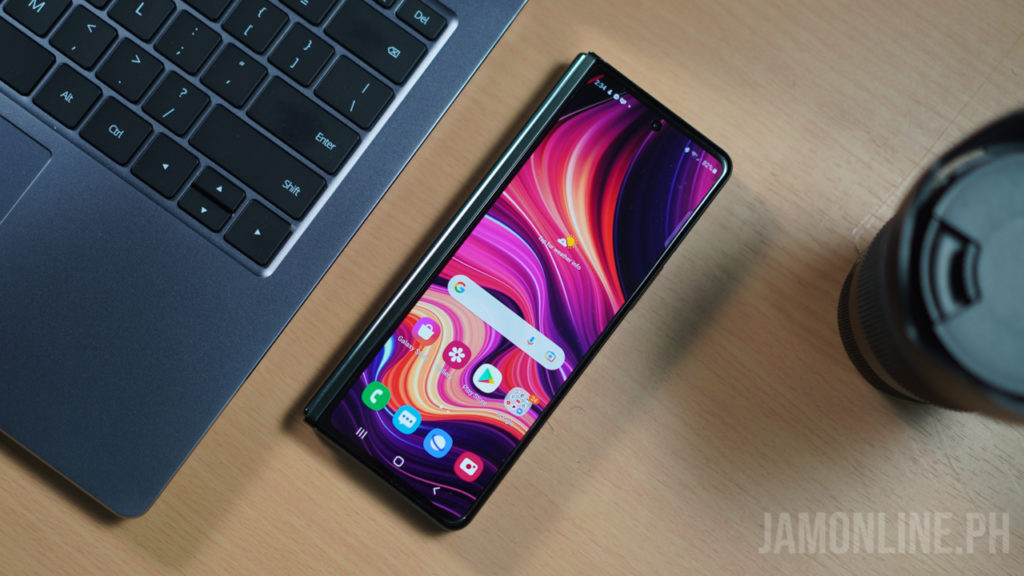 Better size for gaming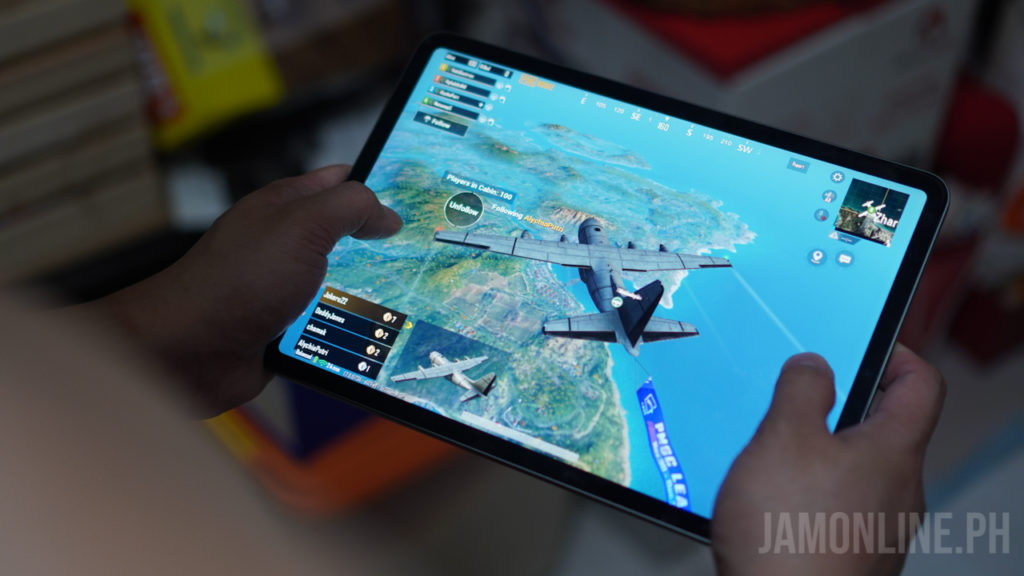 The iPad Pro is too big for playing competitive mobile games
One of the things that I always do on my smartphone is gaming. I've been playing different games on the iPhone, iPad Pro and the Galaxy Z Fold3 5G. As for me, the perfect size is the Galaxy Z Fold3 5G. Why? The iPhone 13 Pro's 6.1-inch is too small while the iPad Pro's 11-inch display is too big. The sweet spot? The 7.6-inch QXGA+ Dynamic AMOLED 2X display.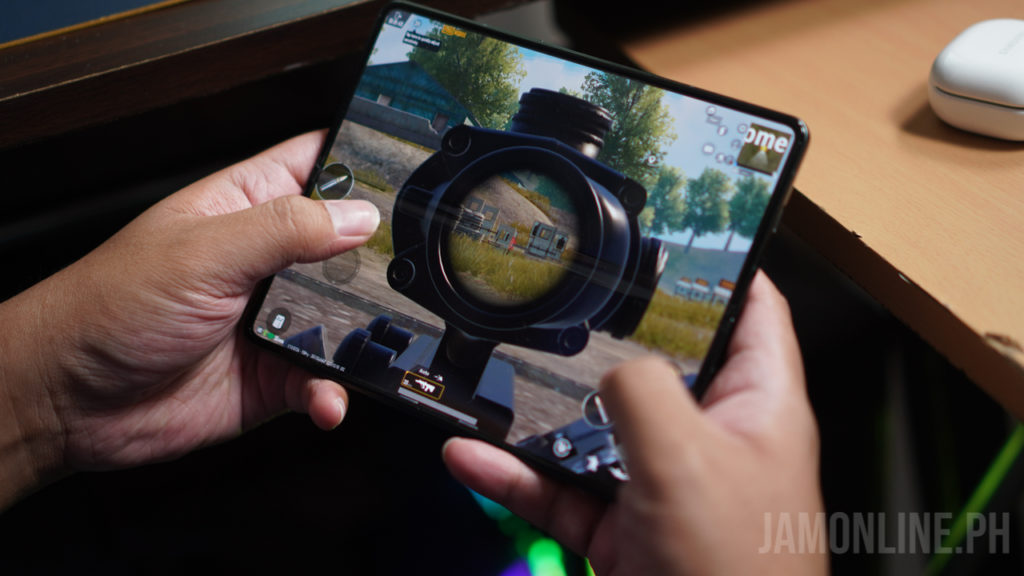 Why? First, it's the perfect size for gaming as I can reach any buttons on the display of my smartphone so playing PUBG Mobile is a breeze on the Galaxy Z Fold3 5G. The weight is simply fine too so if I'm playing games on the smartphone while on my bed, I didn't have any problems.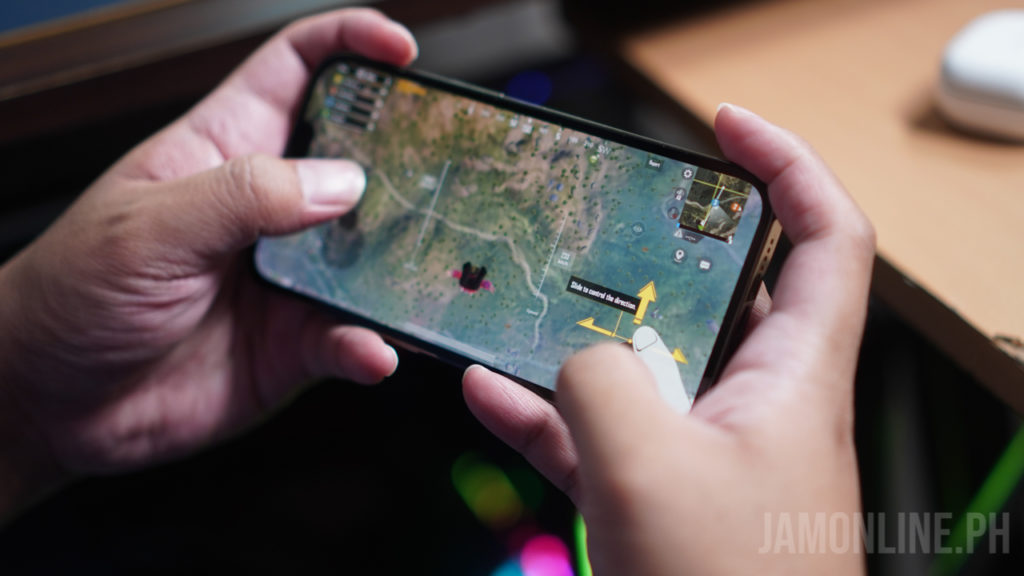 The iPhone 13 Pro is smaller screen estate
Powerful and Flexible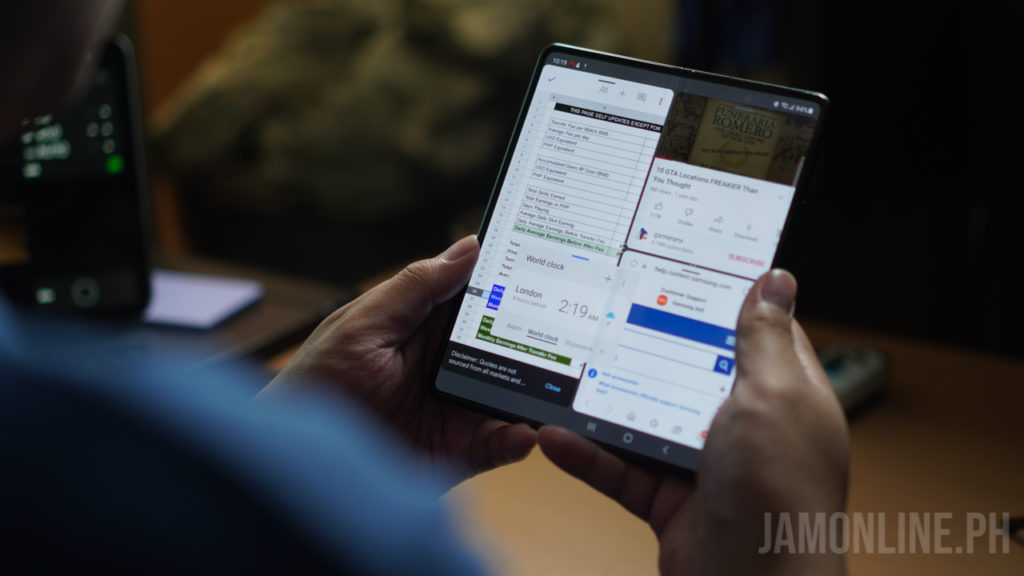 The processors of all the devices that I'm currently using are powerful enough for any games and apps that I want to run with both devices capable of running games like Genshin Impact without a problem but what I like about Android devices is that they're more flexible and you can do a lot more with its applications as we can play emulators and you can install other games with APK. Aside from that, Android is better for multitasking as we can have multiple windows simultaneously.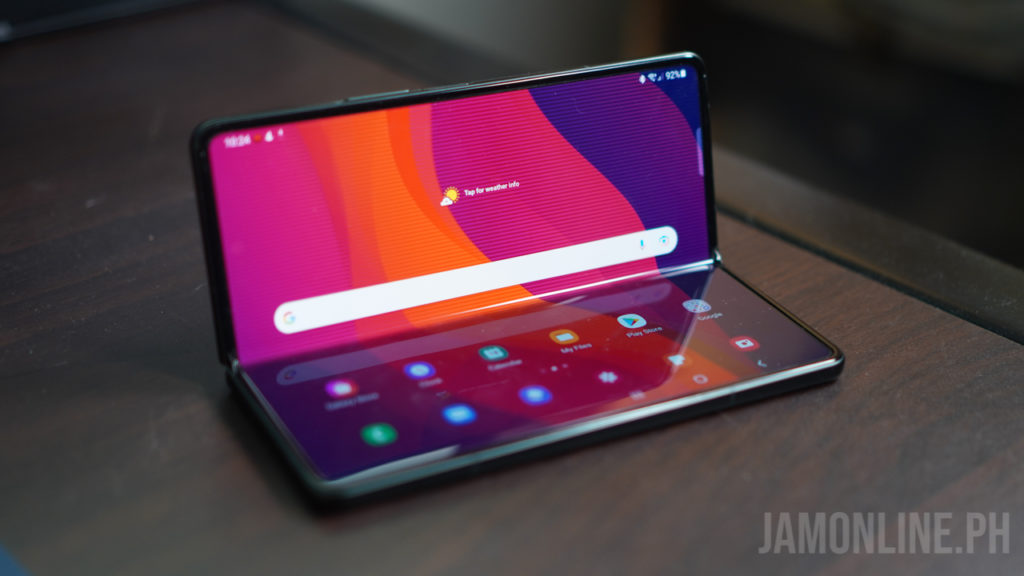 Better for productivity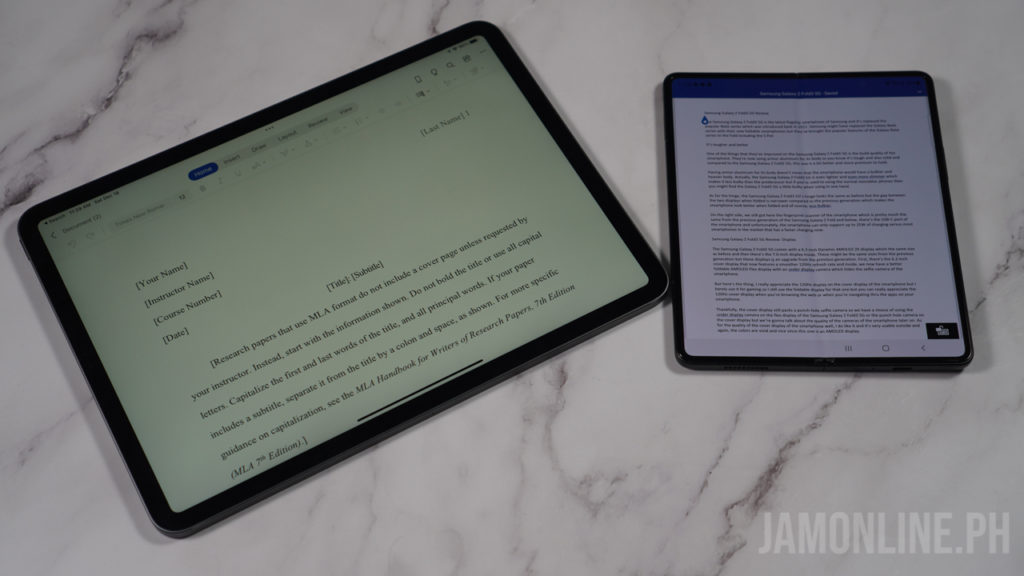 Again, the smartphone comes with a large display so it's already perfect for doing office work while on the go but unlike the iPad Pro and iPhone, I have a foldable display so I can fold the smartphone and use it in flex mode like a laptop. So typing on it was more natural and watching videos on flex mode was easier.
Not only that, because the Galaxy Z Fold3 5G comes with Samsung DeX as well so I can connect my keyboard and mouse to my smartphone and then connect it to an external monitor to enjoy a desktop-like UI. So the office files that I've started while I was away from home on Microsoft Office, I can continue it in Samsung DeX when I return home. On top of that, the Galaxy Z Fold3 5G can handle up to three applications and two pop-ups at the same time while iPhone can only handle a single application.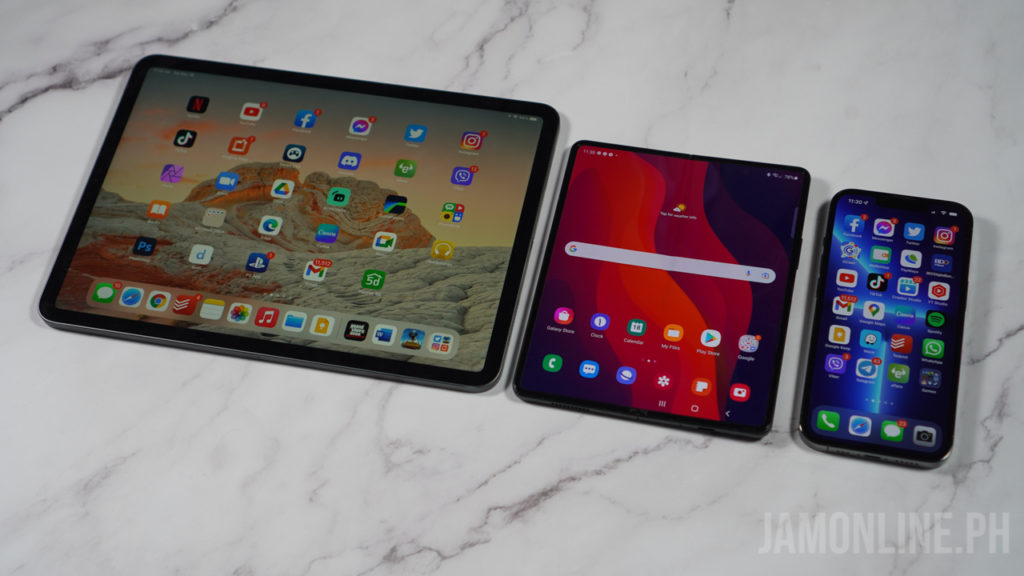 With the Galaxy Z Fold3 5G, I can have a single device for everything. I don't need a separate device anymore as the smartphone features the best features of a smartphone – a portable and powerful device that can fit in your pocket and a tablet.
As for me, I've been using the smartphone for months now and most of the time, I don't bring my tablet with me since the Galaxy Z Fold3 5G is enough for my daily needs whether I need it for work or for gaming.
The Samsung Galaxy Z Fold3 5G is now available in the Philippines and it starts at Php87,990 (128GB). Samsung also offers the Galaxy Z Fold3 5G for as low as Php3,666.25 per month at 0% interest for up to 24 months via credit card payment.