Huawei's entry-level smartphone is the Huawei Y6 2018. The smartphone is an entry-level Android but it does offer some features that you can also find on mid-range smartphones and despite its affordable price, you'll be pretty happy with the smartphone. Interested? Check it out on our review below.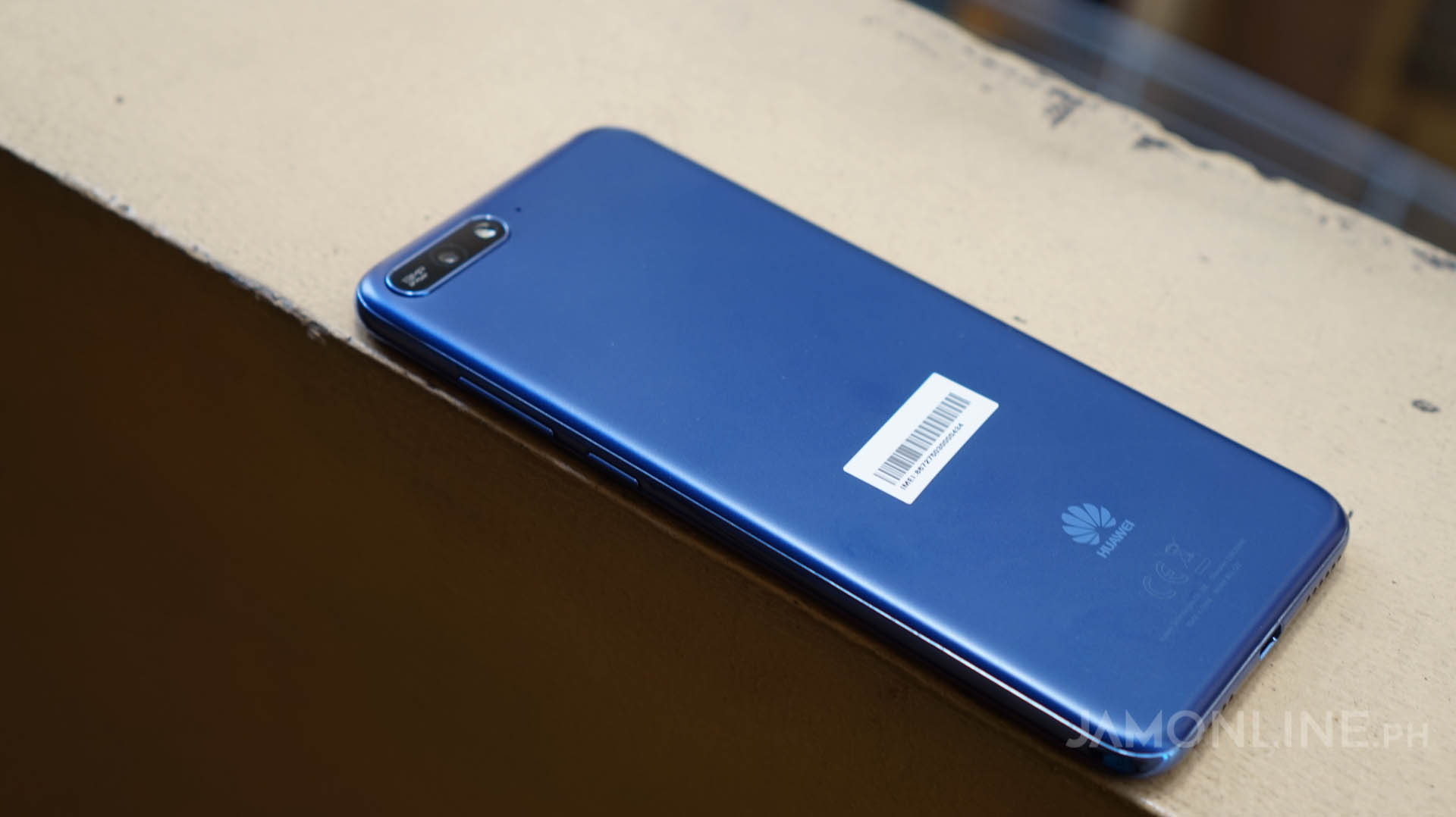 Design and Hardware
One of the things that manufacturers decide to sacrifice in order to have an affordable smartphone is its build quality and with the Huawei Y6 2018, you'll be pretty happy with what you can expect. Yes, it does have a plastic build quality but there's no hollow build into it and it feels pretty handy.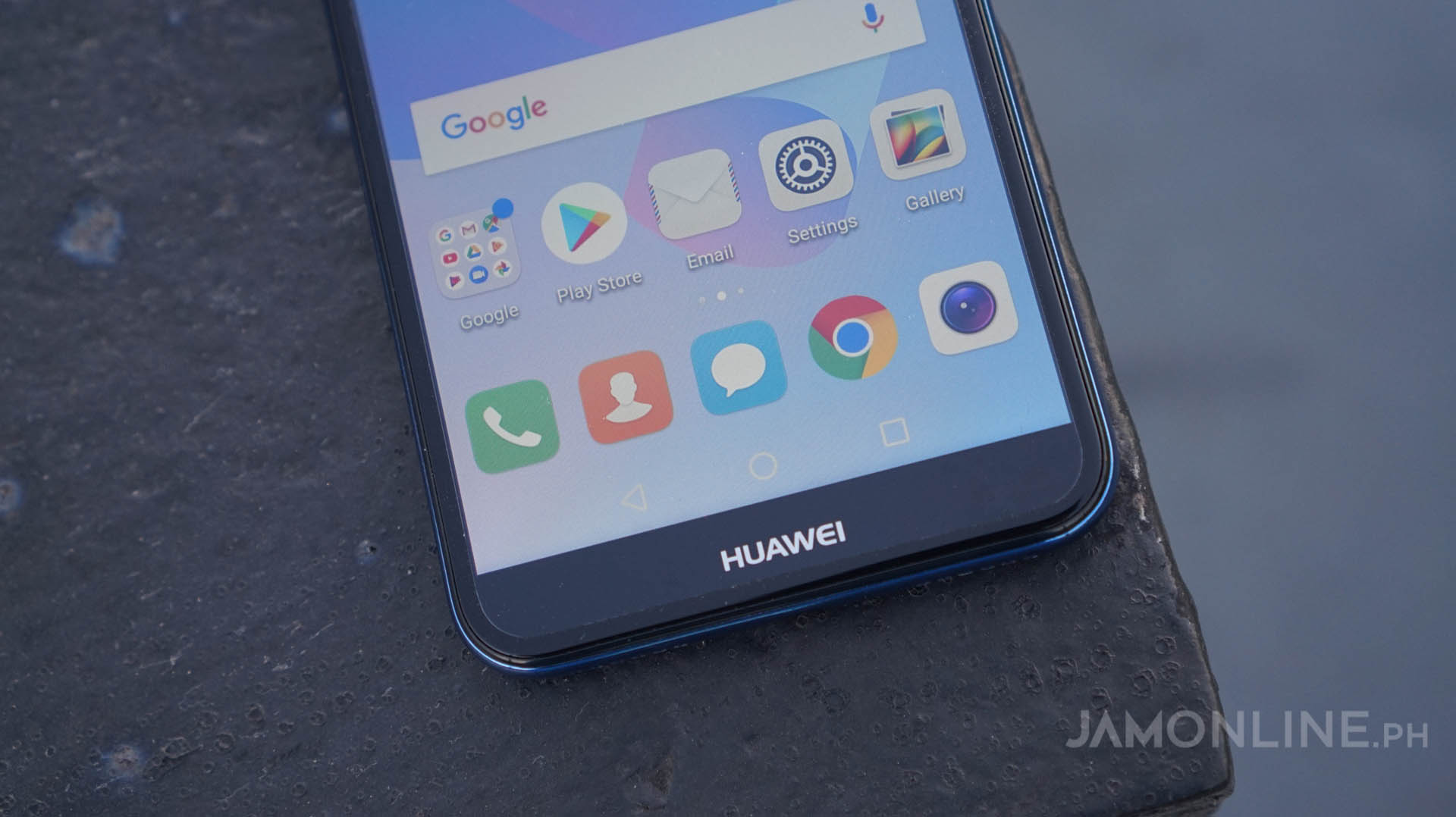 The curve feels right too so the smartphone feels good to the hand. The sides are glossy plastic which adds to the beauty of the smartphone. At the front, you get a FullView display with no notch and also the Huawei logo below it. Surprisingly, the smartphone does have a small bezel in it.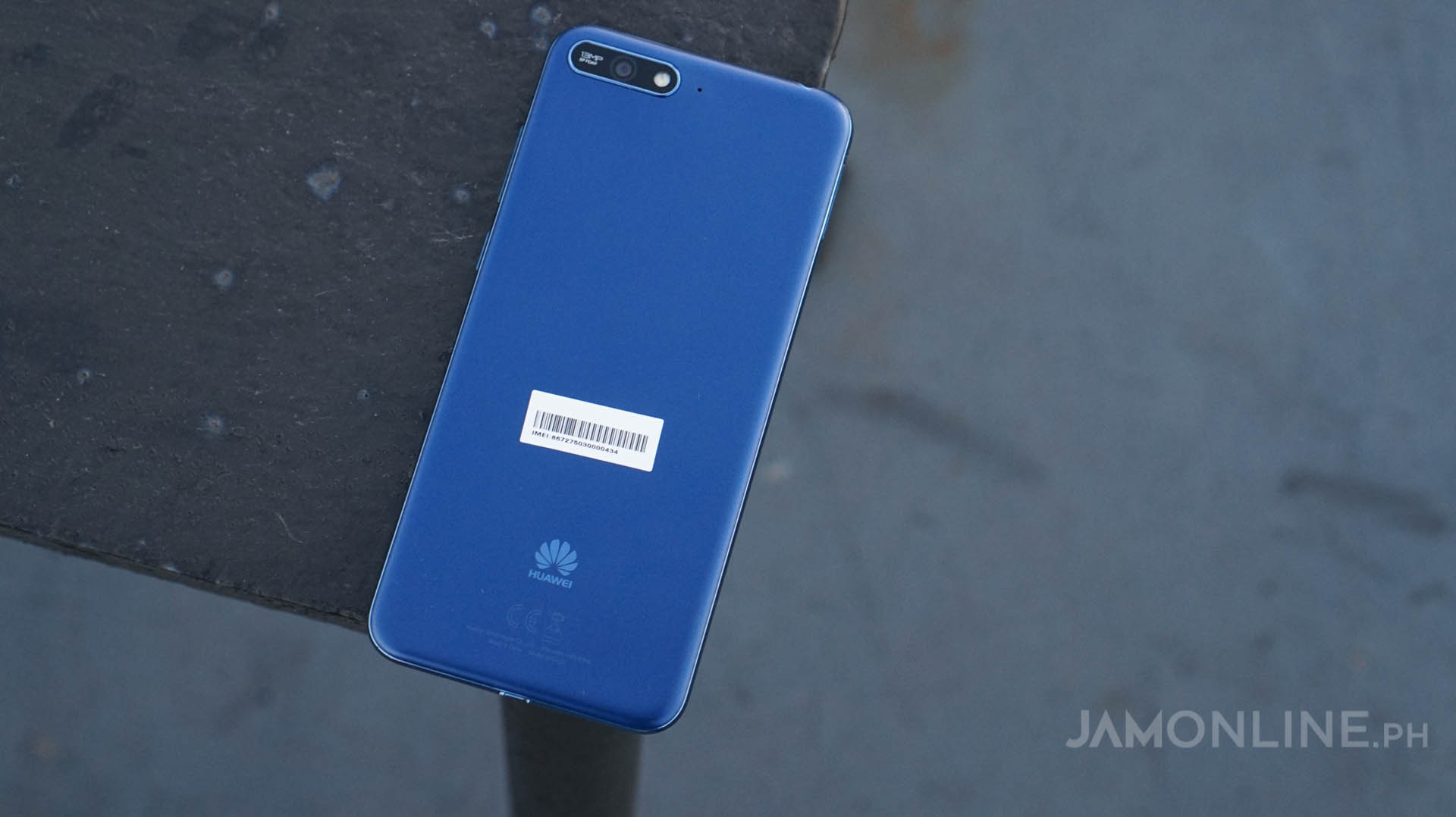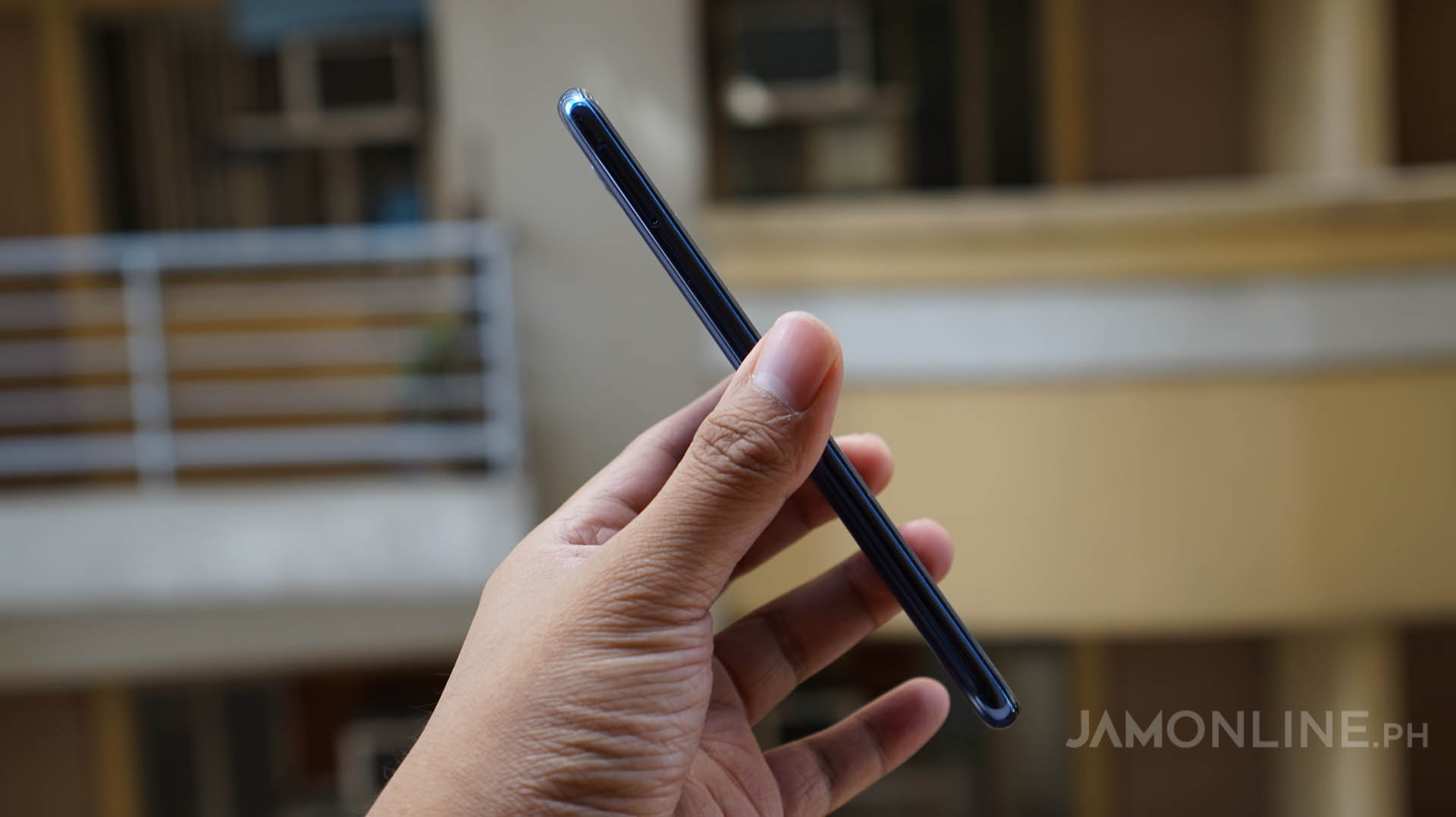 Noticeably the Huawei Y6 2018 is missing a fingerprint scanner. That's because the smartphone has a face unlock and when it comes to that, the smartphone performs better than I expected. It's not as I fast as I expected but it will do just fine except at low light conditions.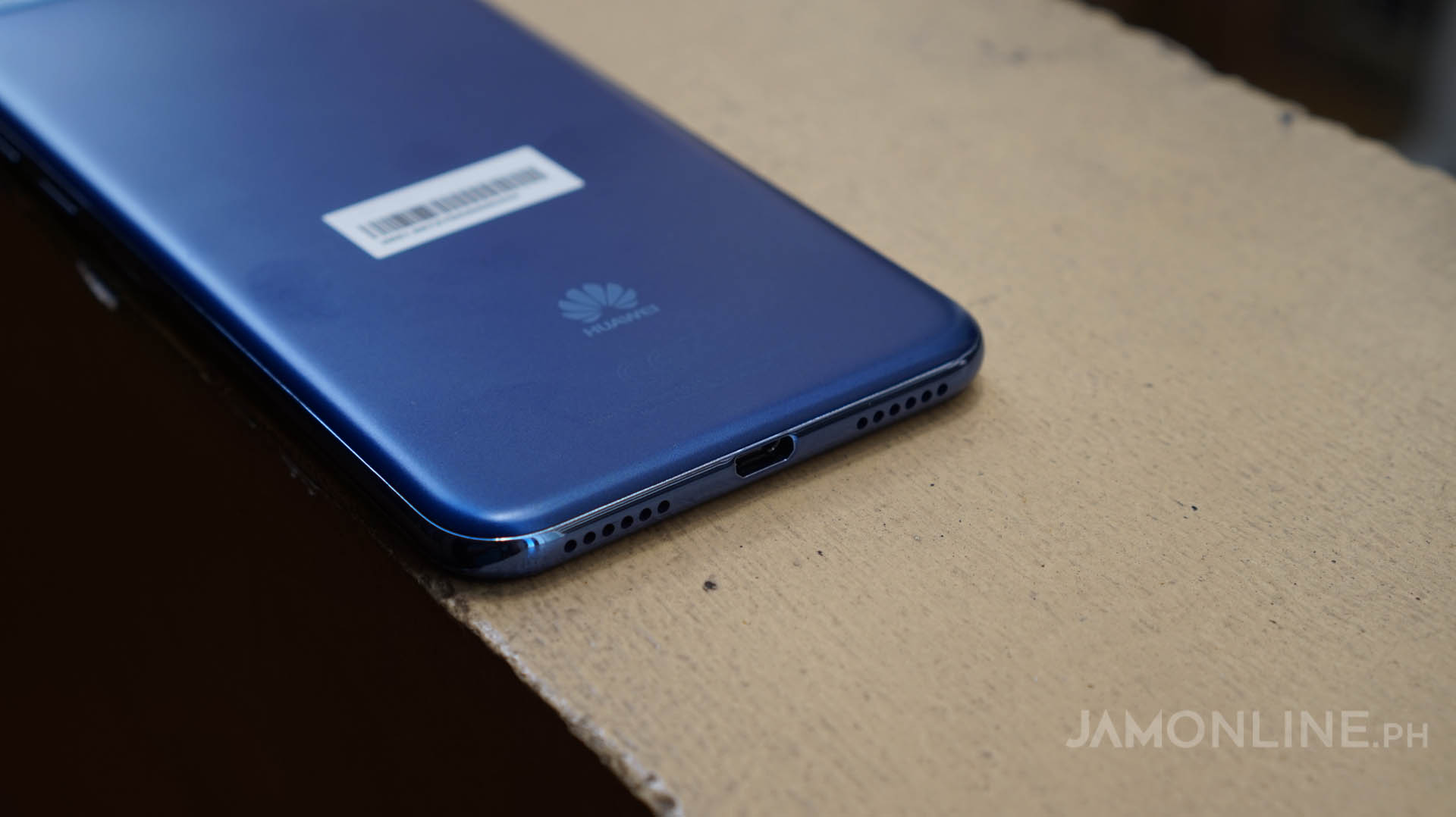 The smartphone still uses a Micro USB port which is just considering that we're buying an affordable smartphone and also a 3.5mm audio jack. The smartphone also packs a card tray but unfortunately, it's just a hybrid sim card slot.
Display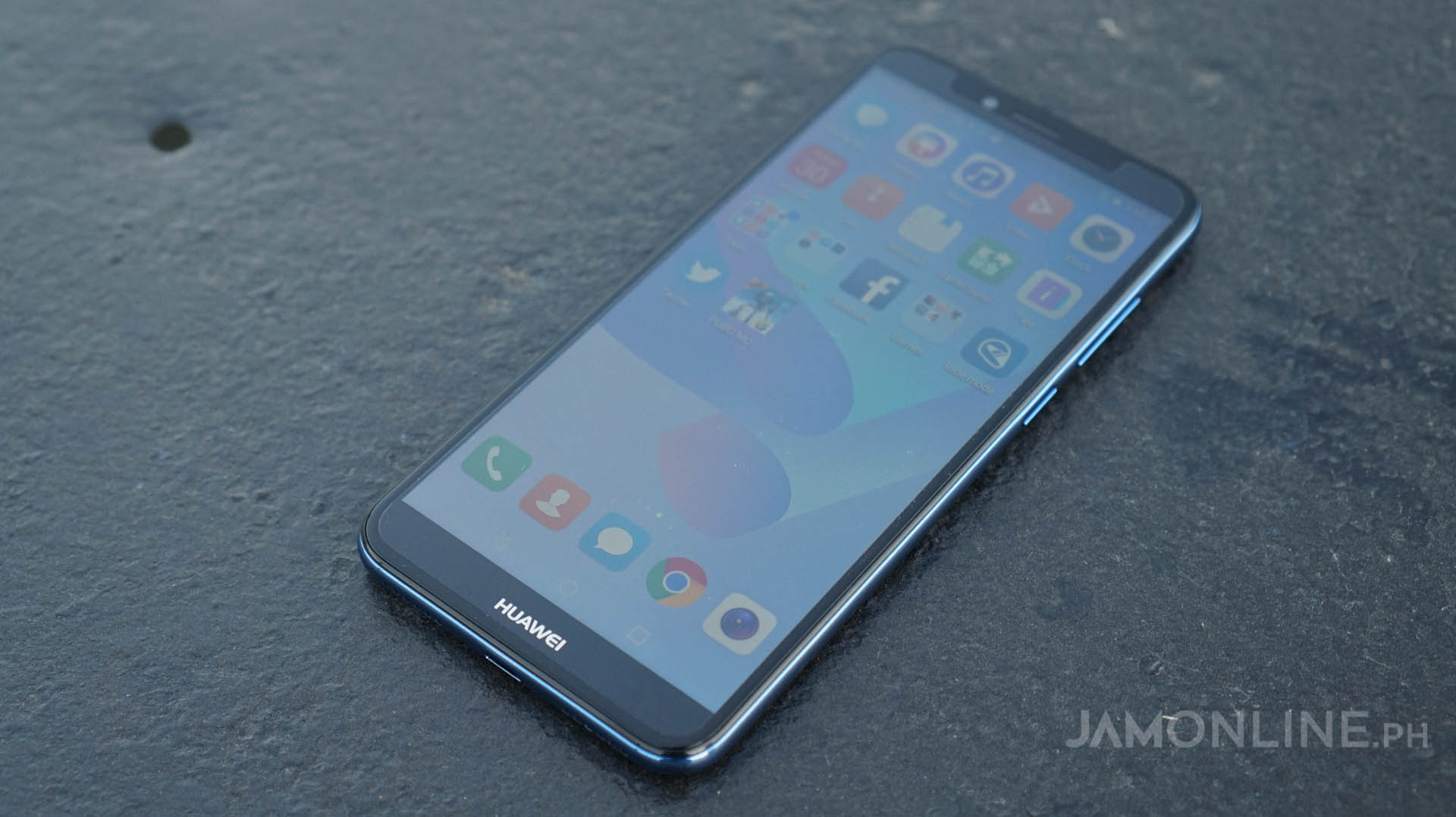 One of the things that you gotta love with the Huawei Y6 2018 for its price is its display. The smartphone got a 5.7-inch HD+ display. That's a 1440x720p resolution on the IPS display and yes, we're getting an 18:9 display for a smartphone at this price range. Having a price like this is essential as it brings a wider view on landscape mode which is great for gaming and offers more content on portrait mode when browsing your Facebook News Feed.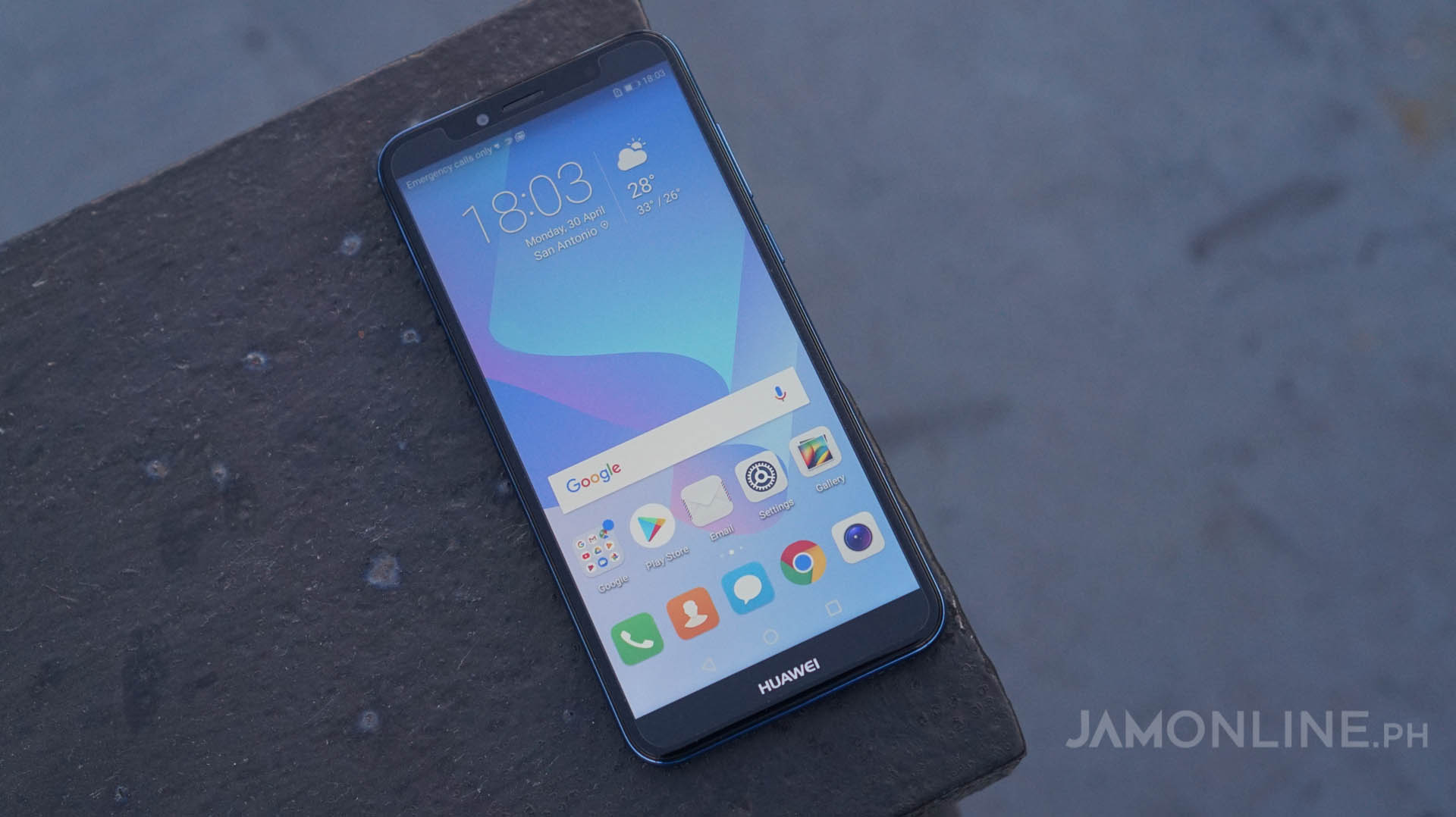 Not just that, having an 18:9 display means that your smartphone's display is narrower yet taller but the smartphone is becoming more ergonomic because of it. Surprisingly, the display of the smartphone fares well. It has a fine viewing angle and you can use the smartphone under direct sunlight, however, some people might find the brightness of the smartphone's display a little bit lacking.
Software and performance
The smartphone is running Android 8.0 with EMUI 8.0 which is the latest from the Chinese company. Well, the looks of the UI is clean and less cluttered than before but of course, EMUI comes with bloatware but you can uninstall some of them. The smartphone's theme can also be customized and it will also come with the phone manager app that lets you optimize the resources of your smartphone.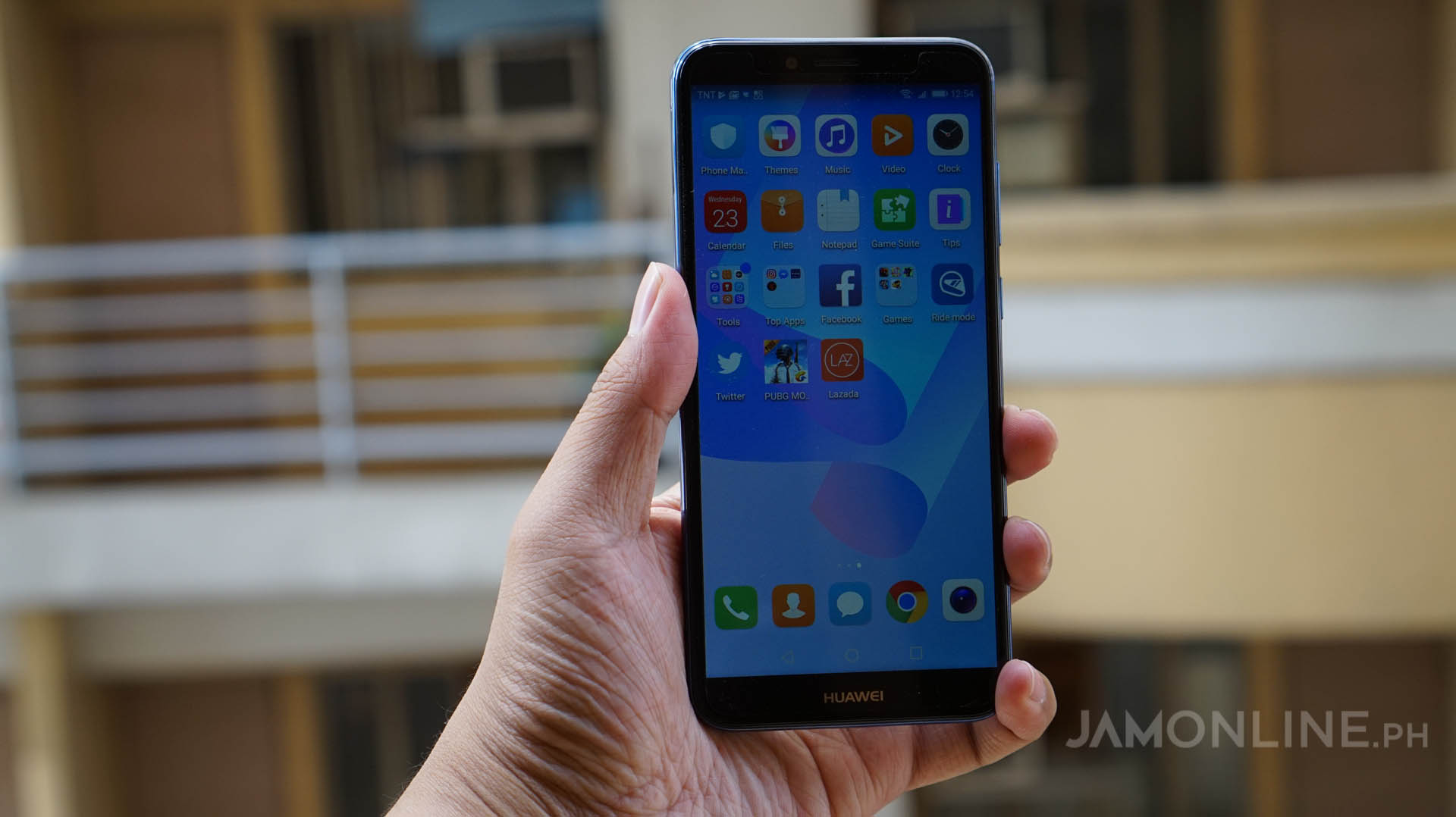 The smartphone's home screen also acts as the app drawer itself but you can change that in the settings. Again, the smartphone does already come with games but you can uninstall all of them. The smartphone also features Game Suite that lets you have an enjoyable and uninterrupted gaming experience on the smartphone.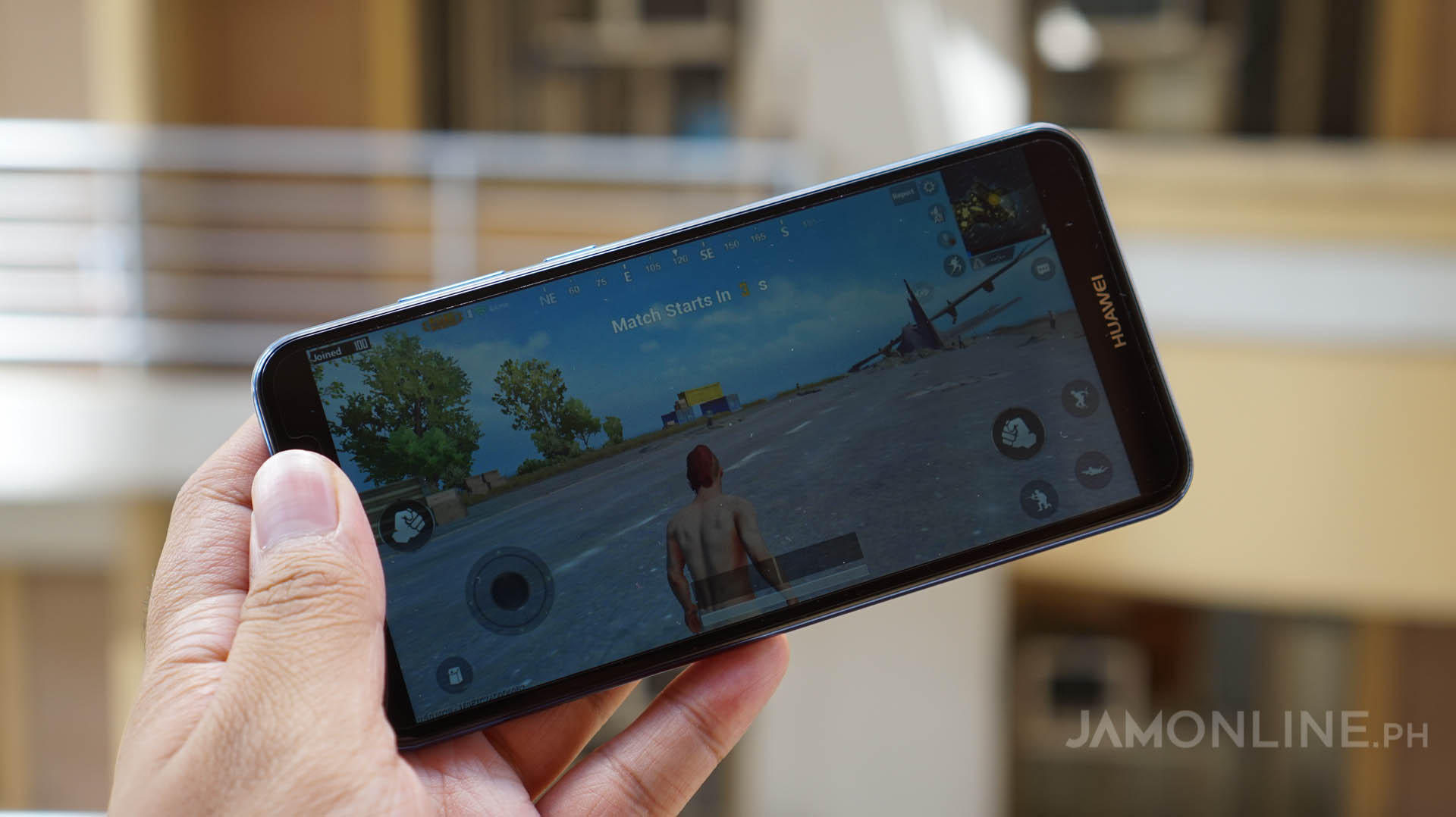 Unfortunately, we were having problems when we were installing different benchmarking applications. The smartphone runs on Qualcomm Snapdragon 425 chipset with 2GB RAM and in our gaming test, we were able to run PUBG Mobile on the smartphone at low settings and it was playable. It was actually a surprise for me as I didn't expect that the smartphone could run PUBG that well.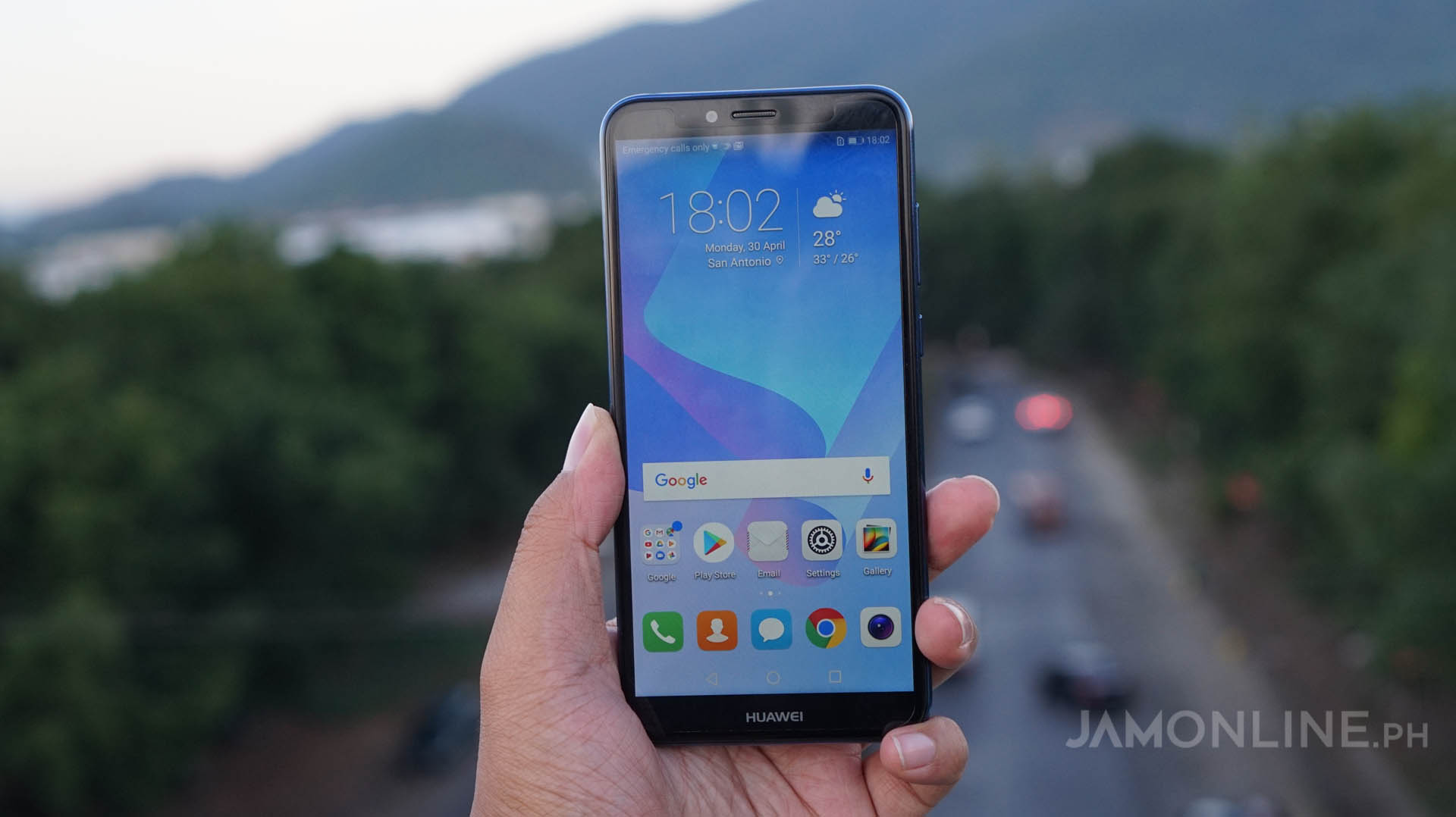 I was not able to install PC Mark for some reason but I was pretty happy with my real life usage of the smartphone. I was actually able to use the Huawei Y6 2018 for a whole day and there's still a little bit juice left on it. If you are a light user, you can even get a day and half of the battery use for this smartphone. Oh, and yeah, that's a 3000mAh battery on an affordable smartphone.
Camera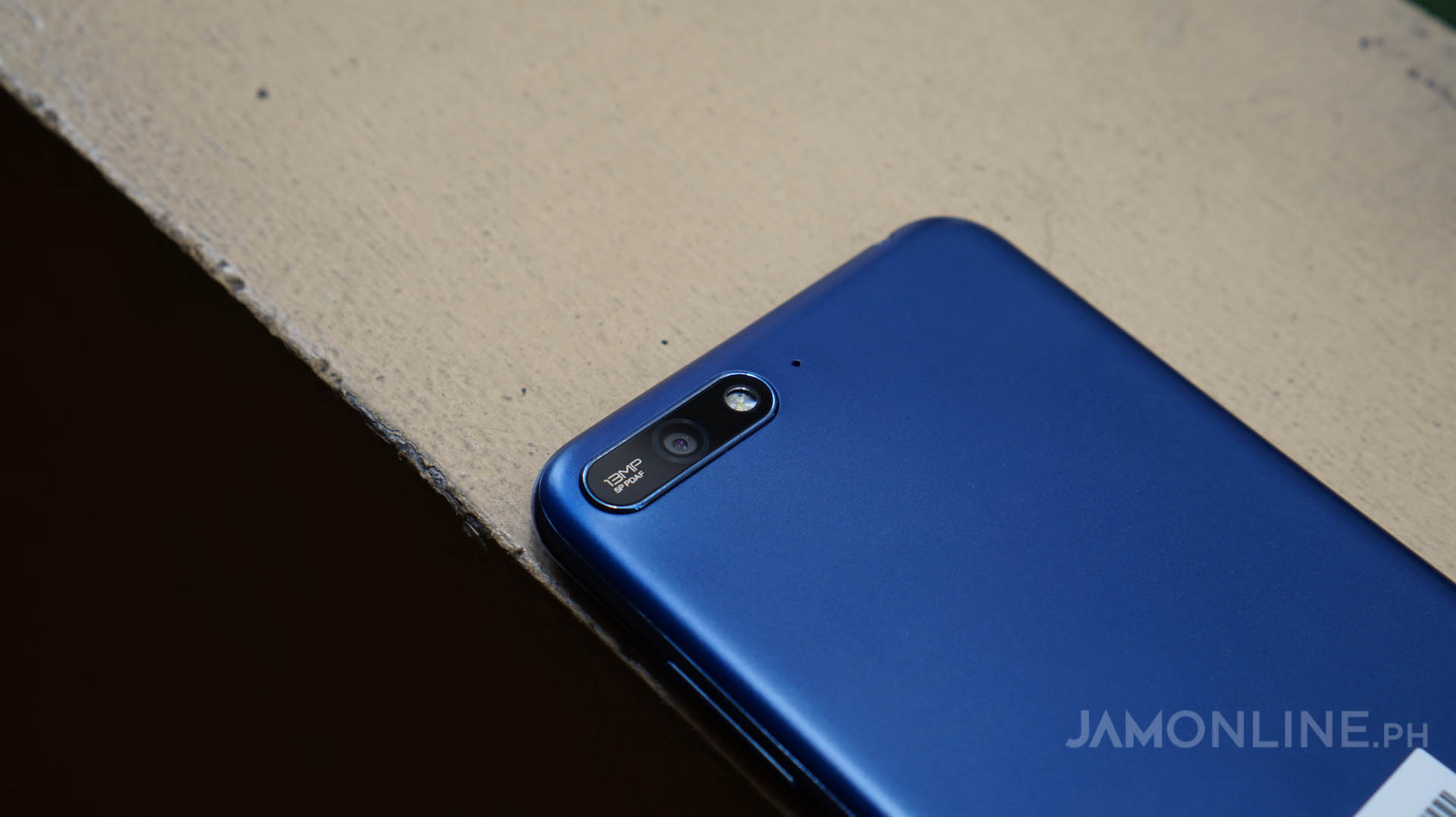 The Huawei Y6 2018 got a 13-megapixel rear camera and also a 5-megapixel front camera. The smartphone doesn't have AI but it the camera of the smartphone fares really well and better than I expected. The shots that I took on the rear camera were mostly good and the colors were really fine.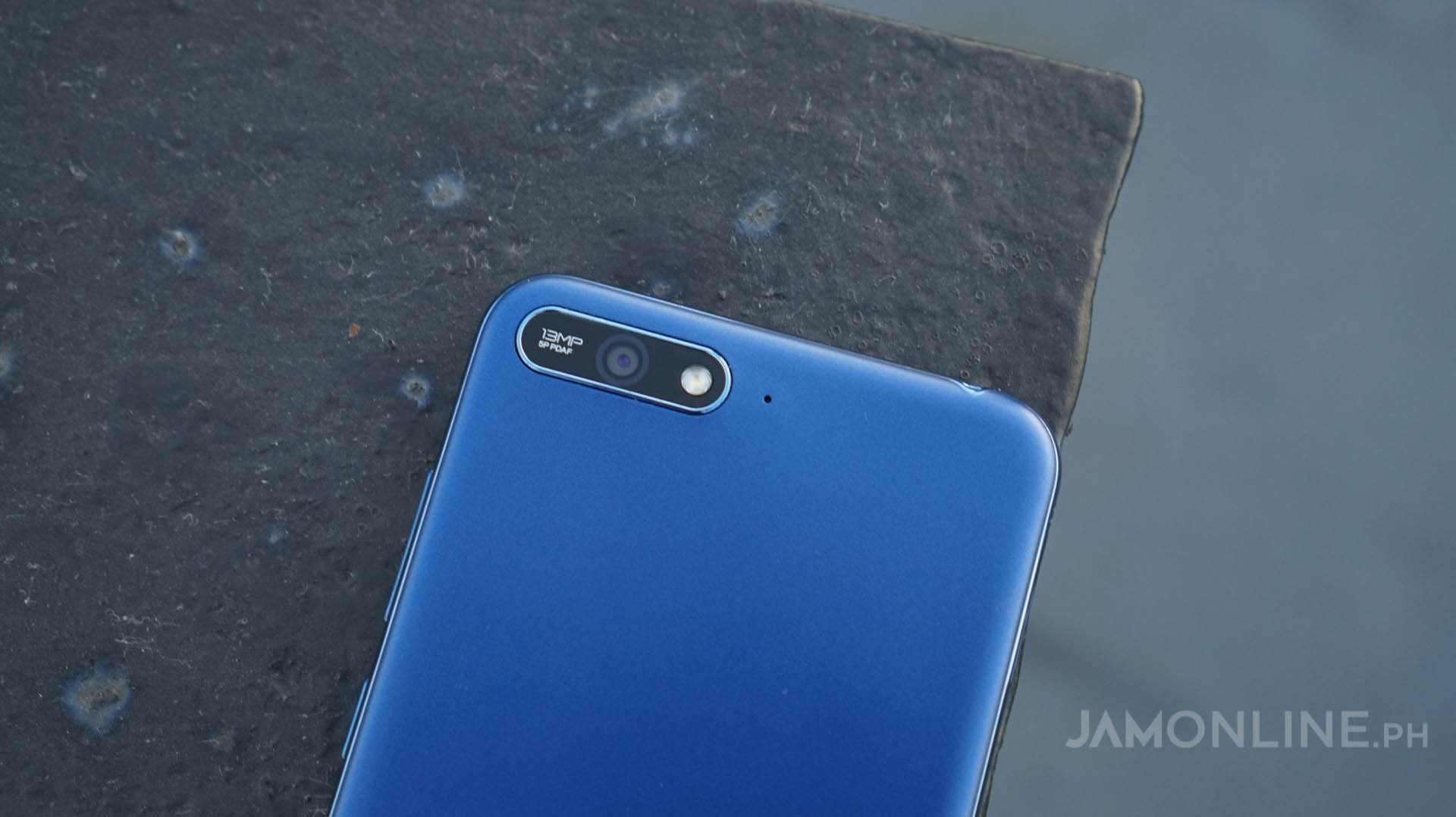 The 5-megapixel selfie shooter didn't disappoint too as it was really decent for its price and has a good dynamic range and good details. Check out the shots that I took using the smartphone.
Verdict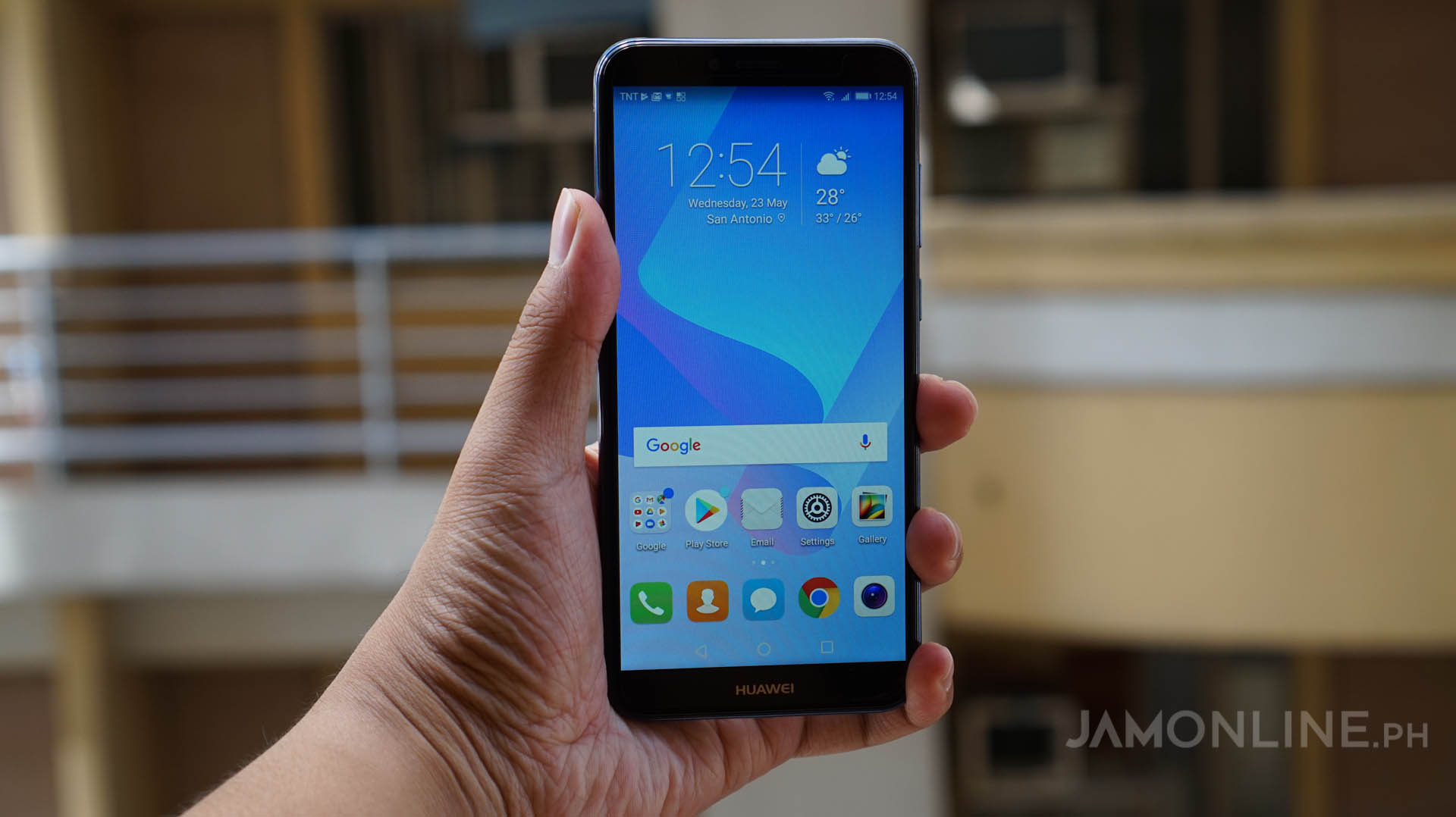 The Huawei Y6 2018 is a really capable smartphone for its price range. I'm really happy with it as this one packs an 18:9 Full View display with a decent HD+ resolution and then there's the Qualcomm Snapdragon 425 processor which does fine in most applications and games and the camera of the smartphone is actually better than I expected.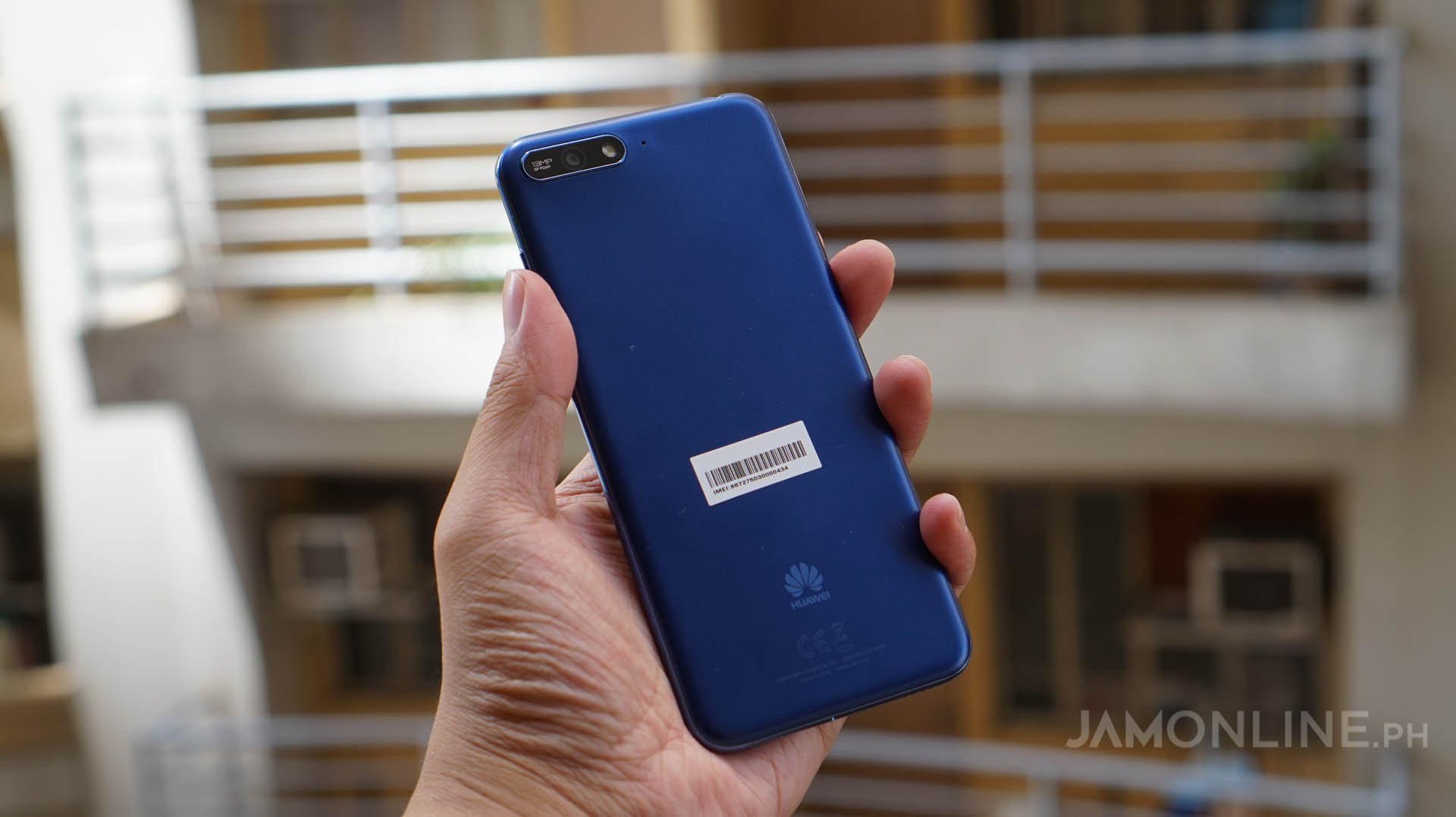 However, the lack of the fingerprint scanner might be a dealbreaker for you but don't worry because the smartphone does have a face unlock that works well.
The Huawei Y6 2018 is now available for Php5,990. It's actually really good for its price.
Huawei Y6 2018 Specs
Qualcomm Snapdragon 425 Quad-Core Processor
5.7-inch HD+ IPS Display with 18:9 Display Aspect Ratio
2GB RAM
16GB Internal Storage
13-megapixel rear camera
5-megapixel front camera
WiFi, Bluetooth, GPS, A-GPS
LTE
Dual SIM
Android 8.0 Oreo with EMUI 8.0
3000mAh Battery