The leading digital services provider, PLDT, has just introduced their newest Wifi plans that will make sure that your home is fully connected to the internet and it will let you enjoy the Unli Fibr in every room and on every device for only Php2,299 per month with Google WiFi plans.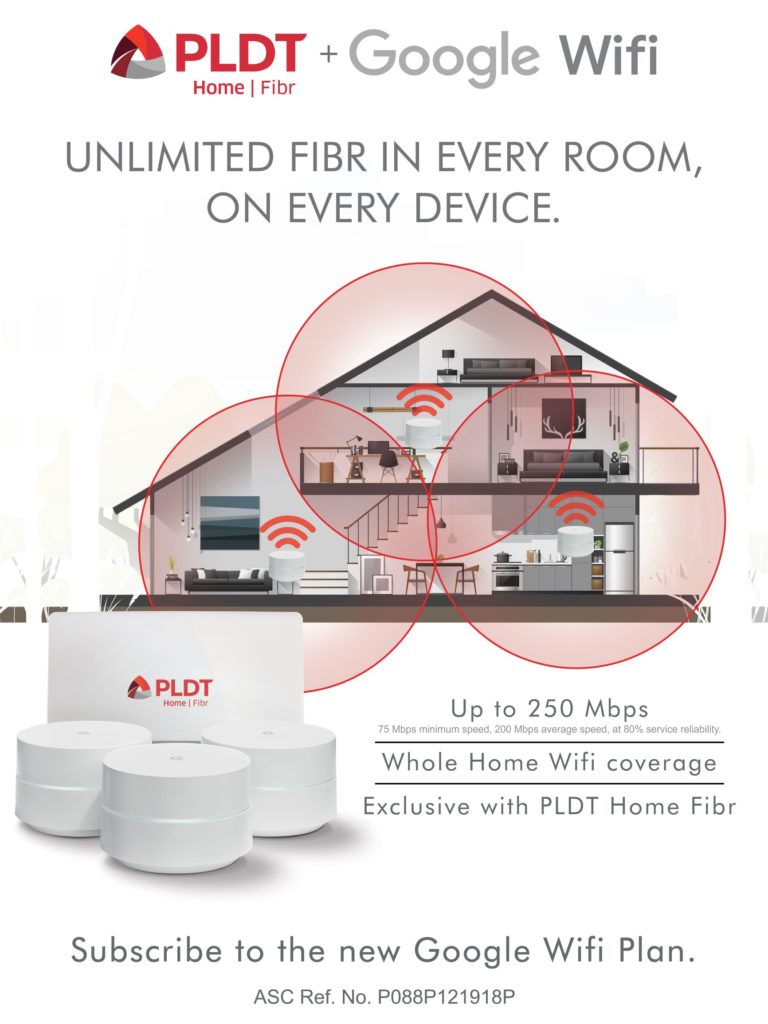 The PLDT Home Google Wifi Plans will come with Unli Fibr and three Google Wifi 'points' that will be strategically installed around your home. The PLDT Home Google Wifi plans will also come with a free landline with unli calls to Smart, TNT, and Sun.
The PLDT Home Google WiFi plans will take advantage of the mesh networking technology which will give you reliable and seamless Unli Fibr around your home. The Unli Fibr of PLDT offers speeds ranging from 30Mbps, 60Mbps, 120Mbps, 250Mbps, up to 1Gbps.
If you want to know more about the Google Wifi Plans of PLDT, head over to http://www.pldthome.com