The Samsung Freestyle is a portable smart projector but it's no ordinary one because of its form factor. Unlike most projectors that are on the market right now, this one is perfect whether you want to use it for the kitchen, living room or even your bedroom.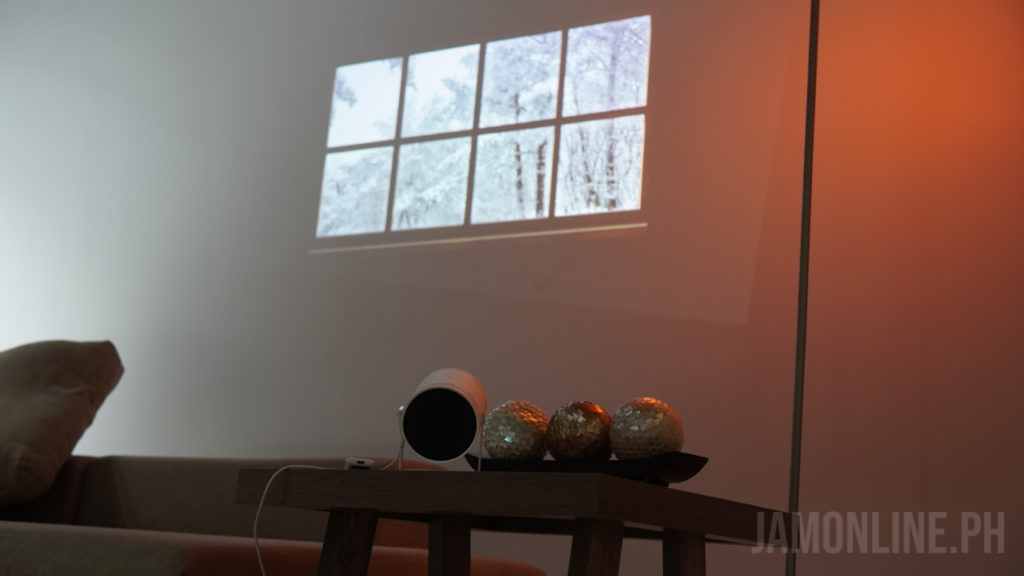 The design of this projector is just flexible and it can fit anywhere you like it to be. You can place it on the table in your living room or you can mount it on your ceiling to make it look perfect at your living room or you can even place it in your light bulb socket so it can act as a light and also as a projector in your table which is pretty cool.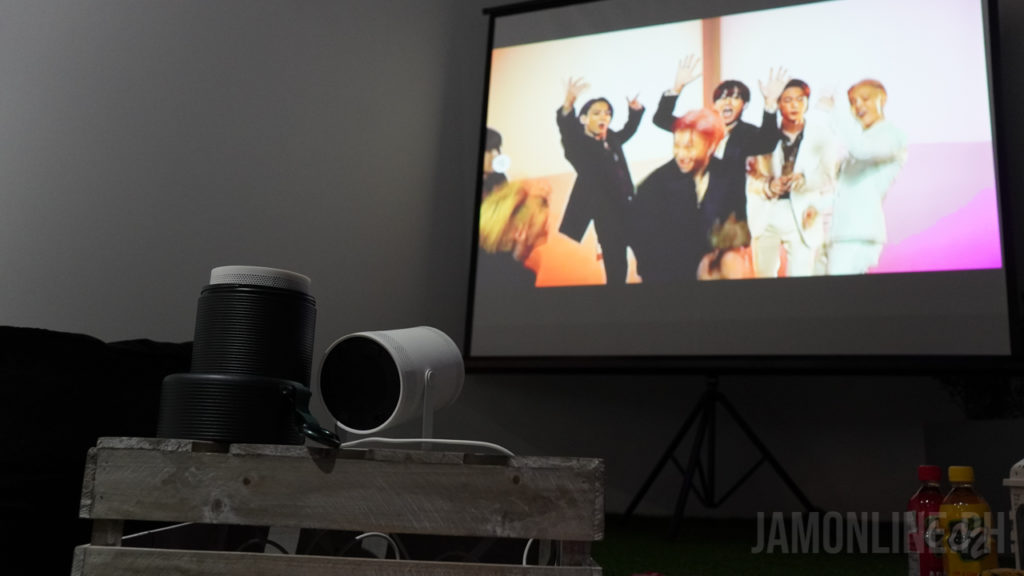 The Samsung Freestyle is a great alternative for your Smart TV at home as this one can project in Full HD and the colors that this one can project is pretty great as well. And again, this one comes with a 180-degree design so you can project it to your walls up to your ceilings. It's great to project it to your ceiling when everyone is in the bed and before going to sleep. And yes, it can project from 30 up to 100 inches at your home.
The design of this smart projector is pretty minimalistic as well. The Samsung Freestyle got a micro HDMI port on the side and it can be powered by the USB-C port. In case you want to bring this one anywhere, you can buy a carrying case on this one that looks perfect for those who loves to hike and of course, the battery base. You can also power up this with a powerbank but of course, it requires a certain wattage to power the Freestyle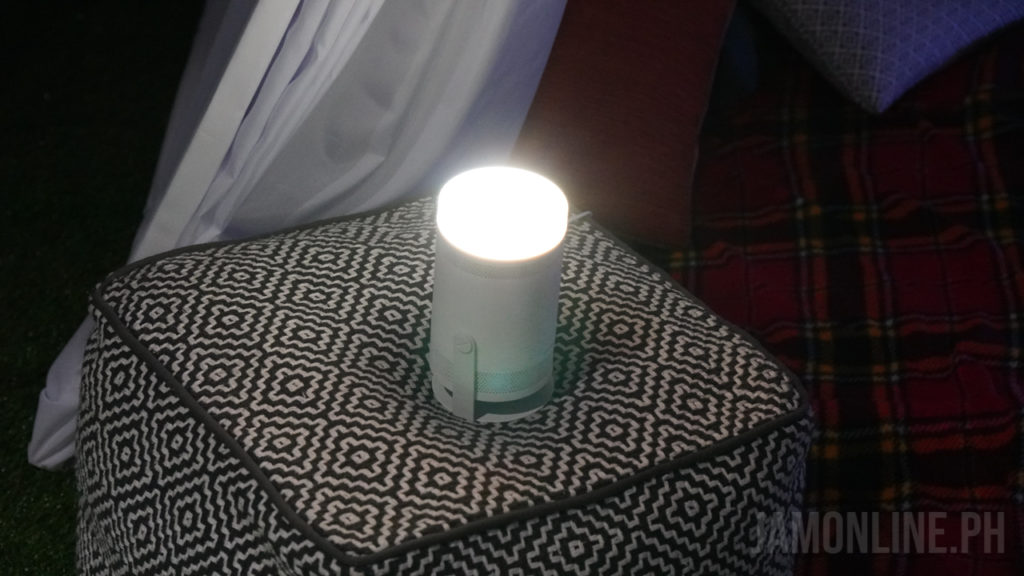 Unlike most projectors, this one comes with a lot of accessories available. First, there's the light bulb socket so you can place mount it on your bulb and project the display to the table but if you don't want that, you can just place an accessory on top of the projector to make the Samsung Freestyle act as a normal bulb in your home and with its maximum brightness of 550 lumens. This also comes with a 360 speaker so you can watch movies without the need for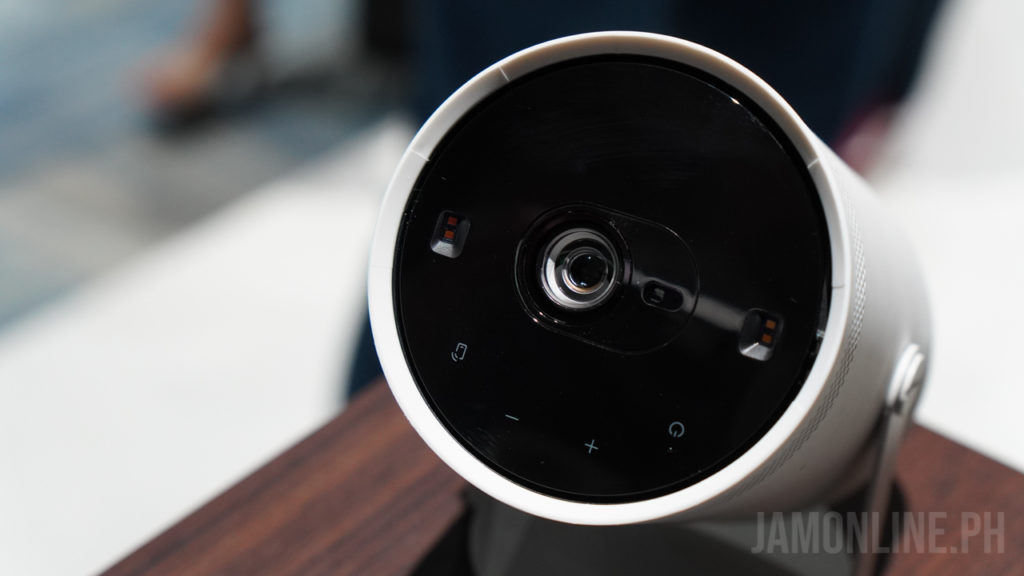 And of course, it won't be a smart projector without the software. It comes with the same software that we're getting from Samsung Smart TVs and it supports wireless dex and more. It also comes with some themes in where you can display a window to make a better ambient at your home or a simple "happy birthday" to project.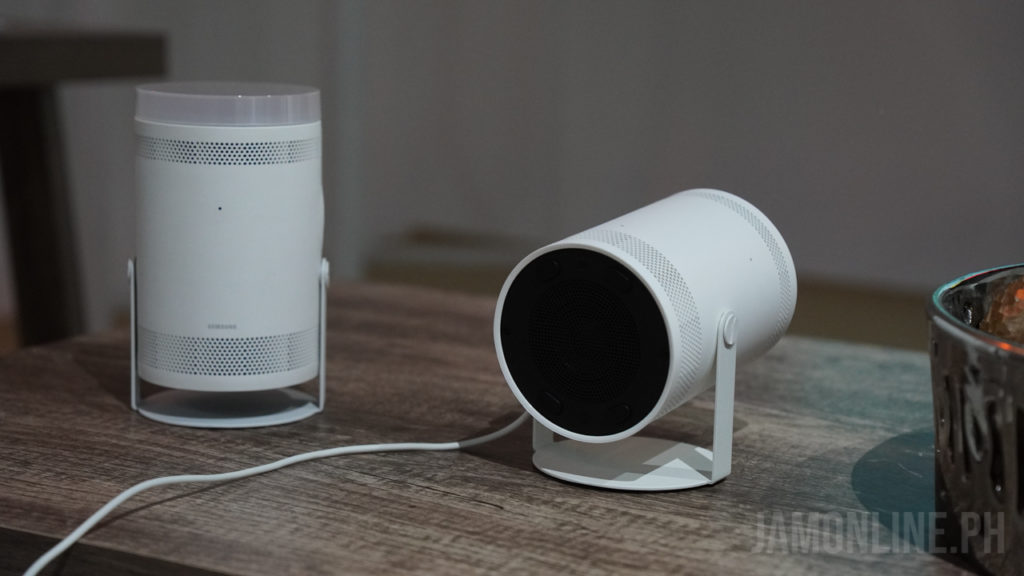 The Samsung Freestyle is available for Php54,999 and you can pre-register now until March 13. You can also get a chance to win 1 out of 5 Samsung Freestyle if you pre-register. Those who will pre-order will also get a Freestyle case and an Anker Powerbank that can power up the Samsung Freestyle anywhere.