The unfortunate COVID-19 pandemic caused a shift in people's lifestyle and working conditions to prevent the spread of the virus. The paradigm shift also caused the PC and Laptop market to boom as the Philippines transitions to online learning and working at home. Getting the right device to fit both criteria is a hard task for the non-techies as the market is flooded with a sea of options from old stock laptops to new ones packing Intel's 10th generation Ice Lake processors.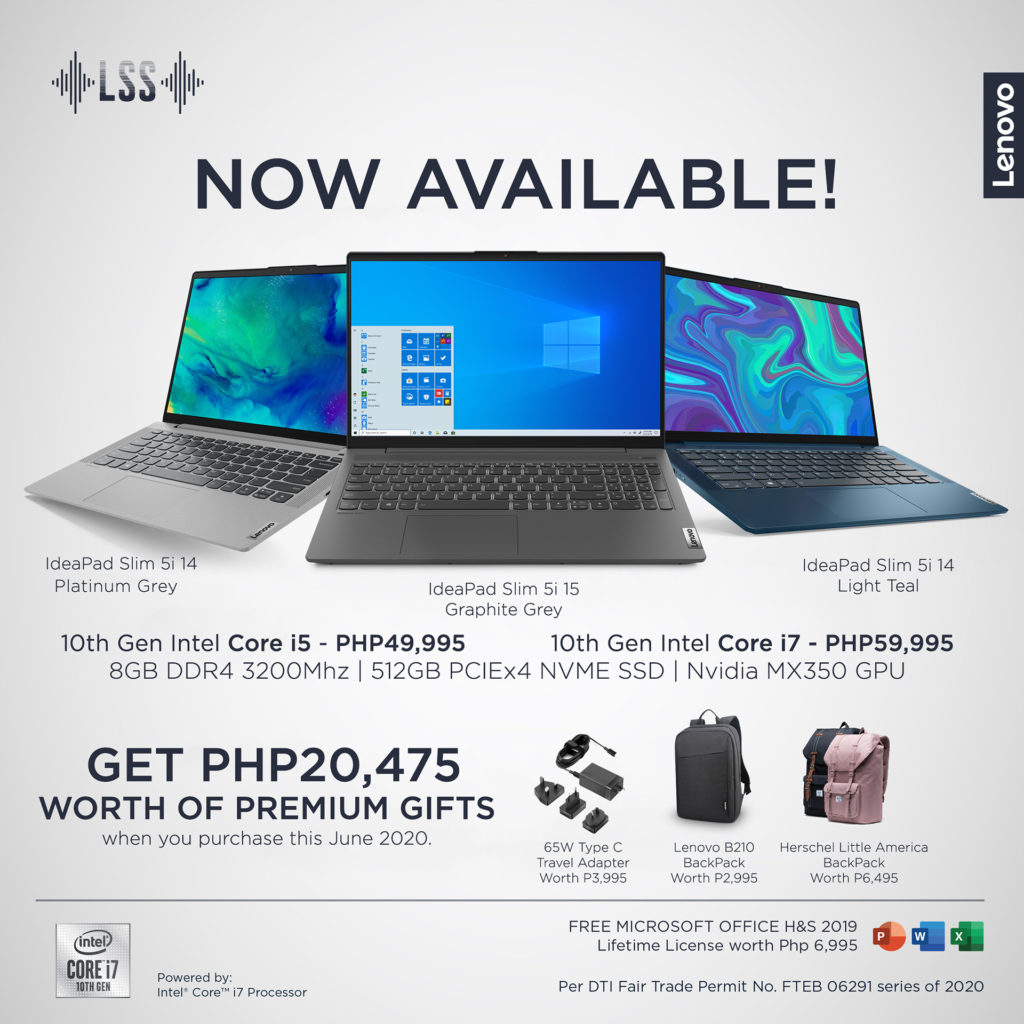 Getting the right laptop for online learning/work from home, entertainment, or both is surely a hard task considering budget limitations. Moreover, not all people can go to the mall and physically try out laptops and decide on the spot. Fortunately, getting a laptop that excels in daily tasks especially in productivity and entertainment is no longer expensive thanks to Lenovo's newly released laptops, particularly the IdeaPad Slim 5i. 
Lenovo's innovations with the widest range of PCs, tablets, accessories, smartphones, software, and services, to augmented and virtual reality (AR/VR), smart home/office solutions, and commercial applications allow it to deliver its smarter technology promise for more people and businesses to unlock their potential. Included in this portfolio is the IdeaPad Slim 5i, a device that we can surely say is one of the crucial technologies that help meet basic needs and keep the world going in the middle of this pandemic.
The Lenovo IdeaPad Slim 5i is the ideal laptop that excels in productivity and entertainment thanks to a blend of features that you won't find in other devices of the same price point. Here are our reasons why we think the IdeaPad Slim 5i is the perfect laptop for your quarantine needs.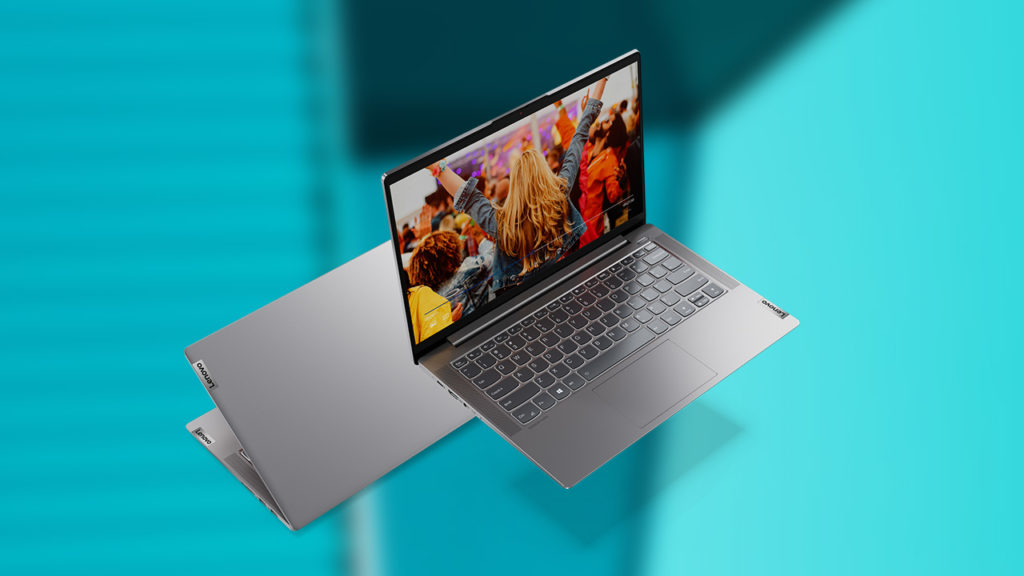 Splendid Performance
The Lenovo IdeaPad Slim 5i is one of Lenovo's newest devices fresh from the factory. It sports Intel's 10th generation Ice Lake processors which boast an improvement on performance compared to previous generations. Aside from the powerful CPU, the IdeaPad Slim 5i is using a Samsung PM991 NVMe SSD which boasts transfer speeds of up to 2,000MB/s – up to 12x faster than a traditional laptop HDD at 120MB/s.
Plethora of Connectivity options
Traditionally, laptops as thin as the IdeaPad Slim 5i tend to sacrifice connectivity to achieve a slim profile. But that isn't the case with the IdeaPad Slim 5i as it sports two USB 3.1 Gen 1 Type-A ports, one USB-C Gen 1 port with PD and DP support, an HMDI 1.4b port, an SD card reader and a headphone / mic combo. The only thing that's missing that's very rare for non-gaming laptops is an ethernet port. The Slim 5i addresses this by having Wi-Fi 6 support thanks to Intel's Ice Lake processors and it also supports the latest Bluetooth 5.1 technology.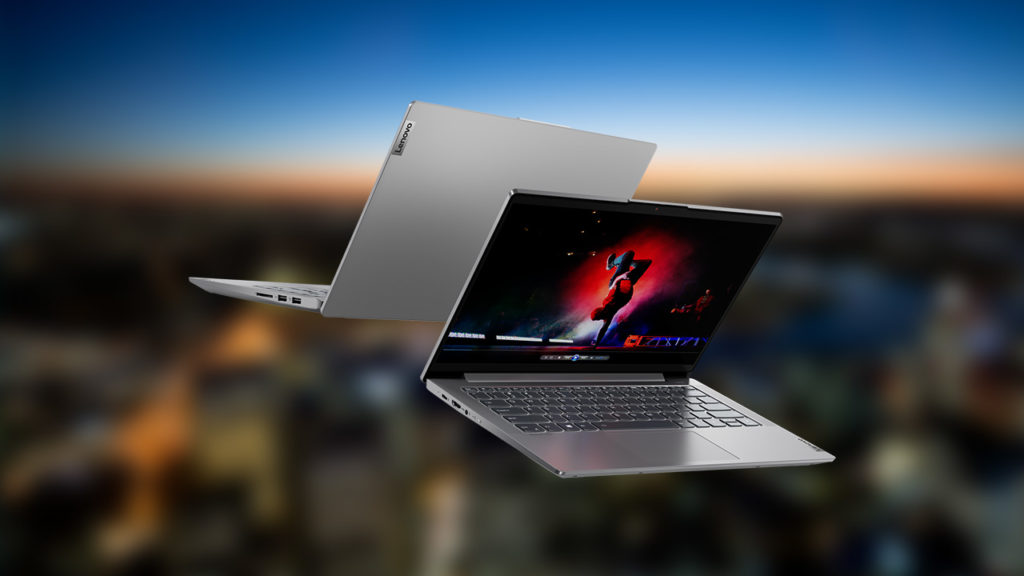 Robust Battery Life
You're probably used to carrying your laptop charger with you and refuse to work without an outlet nearby. Well, the Lenovo IdeaPad Slim 5i solves your fears by having a robust 57Wh battery. Moreover, Intel 10th Gen CPUs are highly power-efficient which guarantees the IdeaPad Slim 5i surviving a full day's work. Lastly, the IdeaPad Slim 5i supports Power Delivery charging thru its USB Type-C port. Meaning, if you have a PD supported charger or a PD powerbank, you can use either to charge the IdeaPad Slim 5i. If you still want to carry the charger, you'd be thankful for the very slim power adapter which is almost the same size as your phone.
Entertainment Value
Gaming-wise, the IdeaPad Slim 5i gives players a unique experience thanks to its two available graphics options. Its NVIDIA GeForce MX350 dedicated graphics card enables faster photo and video editing and allows the laptop to handle several AAA games at decent framerates. To conserve battery, gamers can also switch to the Intel Iris Graphics integrated within the 10th generation processor. The Iris Graphics can surely play light games such as League of Legends and Valorant. The keyboard is both great for typing and your standard WASD gaming as it inherits the signature Lenovo ThinkPad keyboard DNA.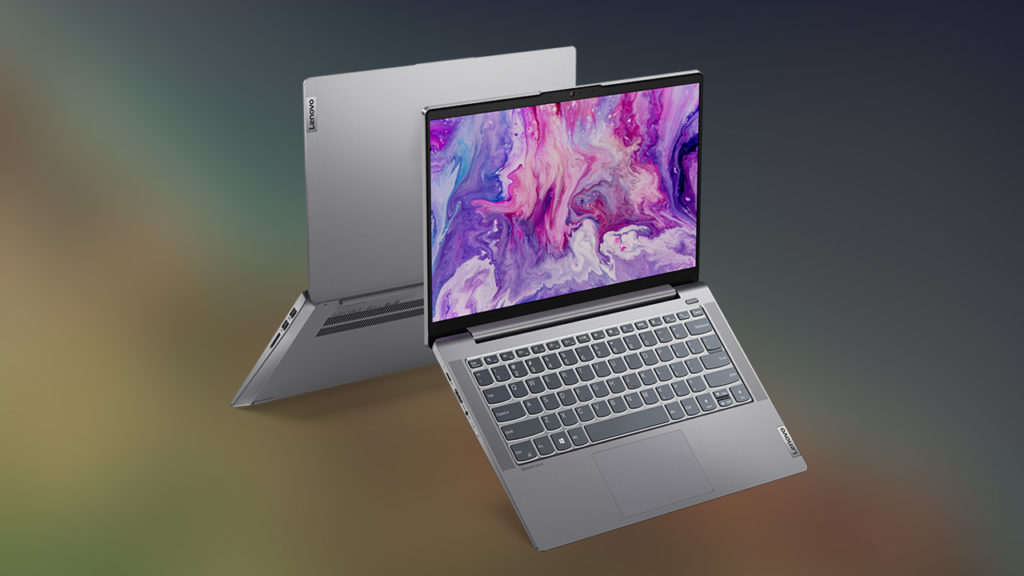 Affordable Price
All of the mentioned features of the IdeaPad Slim 5i make it look like it's a premium laptop. Yes, it is indeed a premium laptop with a superb build quality and performance, but it doesn't come with a premium price tag. For the starting price of Php 49,995 you can get the Lenovo IdeaPad Slim 5i with an Intel Core i5 1035G1, 8GB 3200Mhz RAM and 512GB NVMe SSD. You can go all out with an Intel Core i7 1065G7 CPU for only Php 59,995.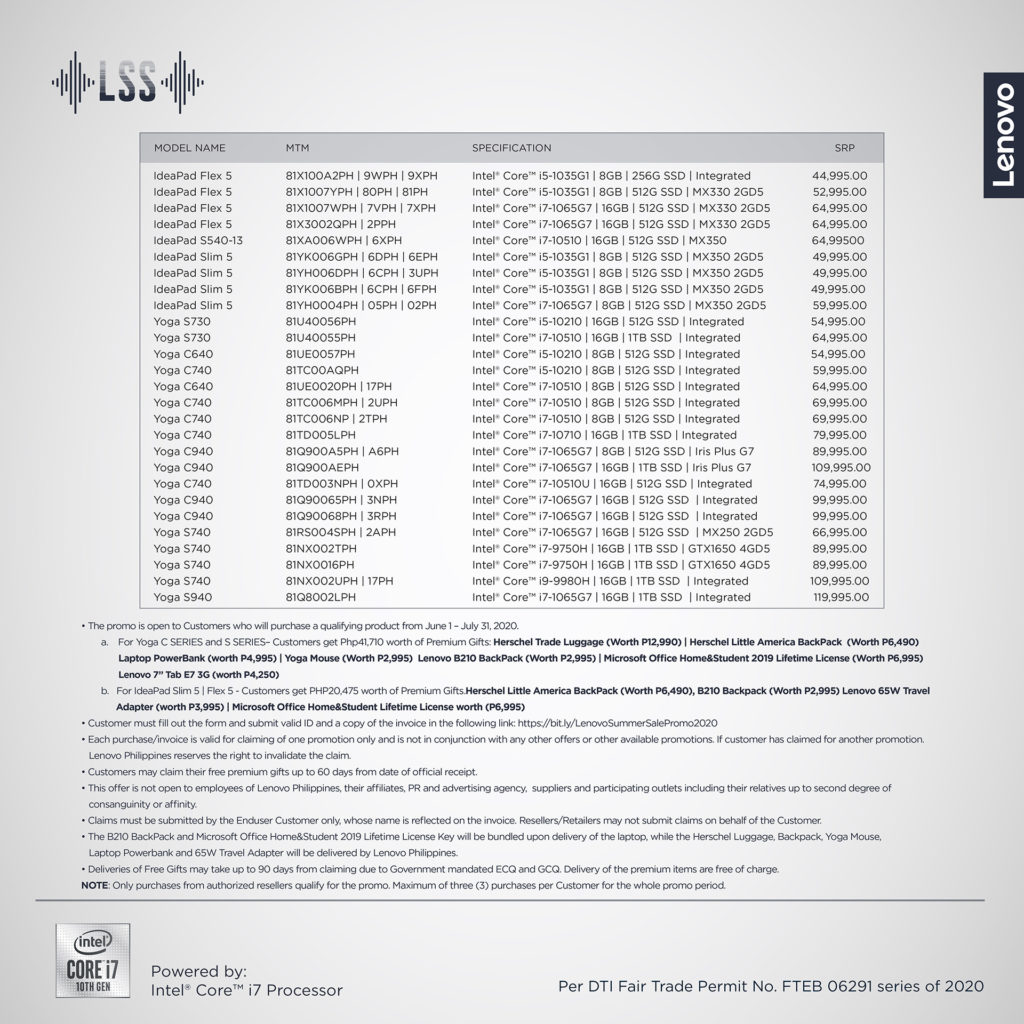 Lenovo Summer Sale Wave 3 Promo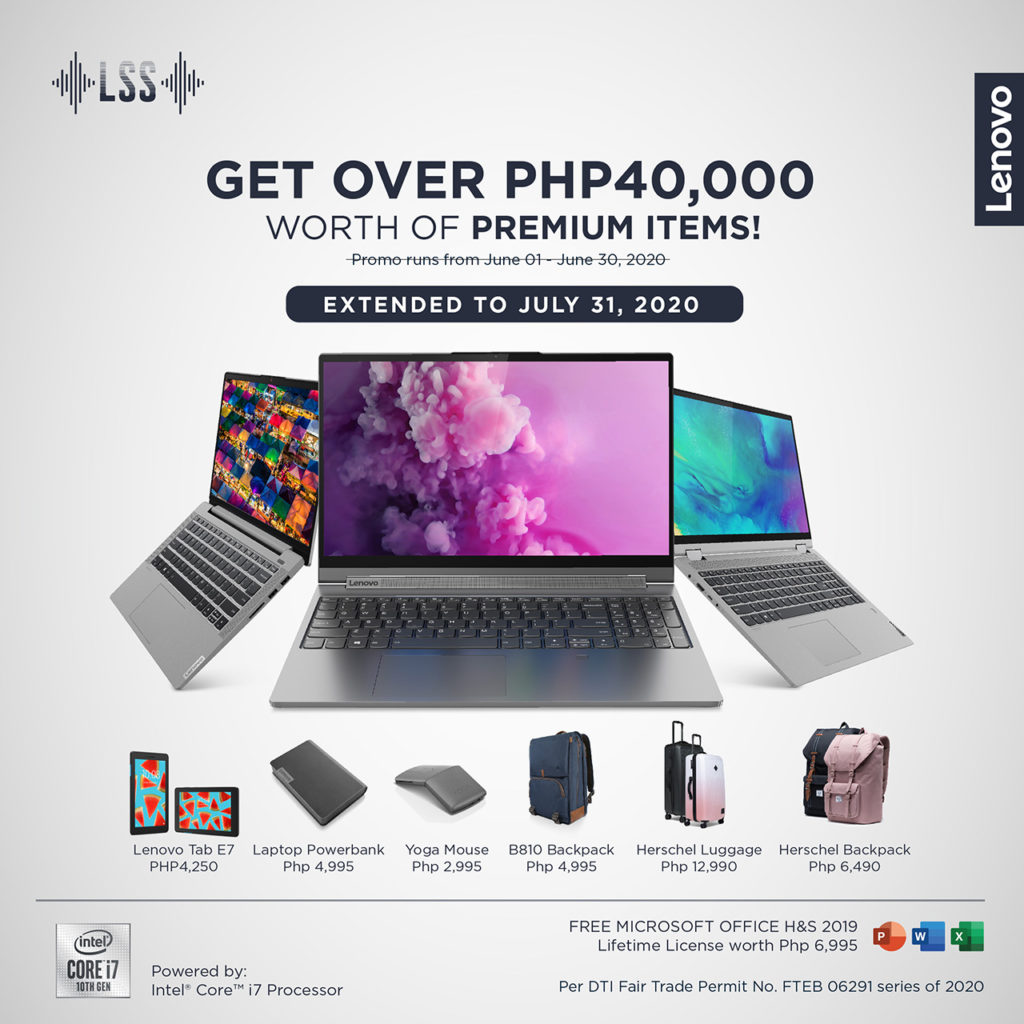 To sweeten the deal, the IdeaPad Slim 5i is part of Lenovo's Summer Sale Wave 3 Promo which bundles the IdeaPad Slim 5i with up to Php 20,475 worth of free items. You get the following accessories regardless if you opt for the i5 or the i7 model:
Herschel Little America Backpack worth P6,490

B210 Backpack worth P2,995

Lenovo 65w Travel Adapter worth P3,995

MS Office Home & Student Lifetime License worth P6,995
For more information, visit https://bit.ly/LenovoSummerSalePromo2020
Where to Buy Work From Home Laptops