The foldable smartphone market is growing with the addition of the Xiaomi Mi Mix Fold! The smartphone comes with a lot of innovative features and it has a folding display similar to the Samsung Galaxy Z Fold2. There are two screens on this one as well — a 8.01″ OLED displayinside and also a 6.52-inch display AMOLED display with 90Hz refresh rate outside.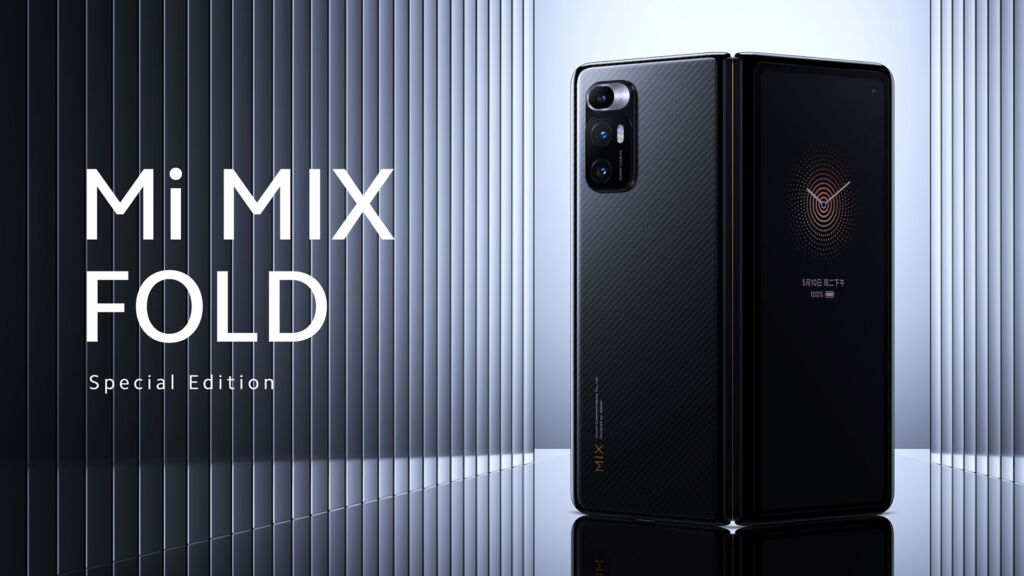 Of course, the smartphone comes with the powerful Snapdragon 888 processor inside but this time, it also comes with Surge C1 image processing chip that improves the image quality that we're getting in here. Aside from that, the smartphone also comes with the first liquid lens technology in the telephoto camera and it can offer 3x optical magnification. As for the camera, we got here a 108MP main camera, 13MP ultra-wide, 8MP telephoto with up to 30x zoom, and a 8MP macro camera.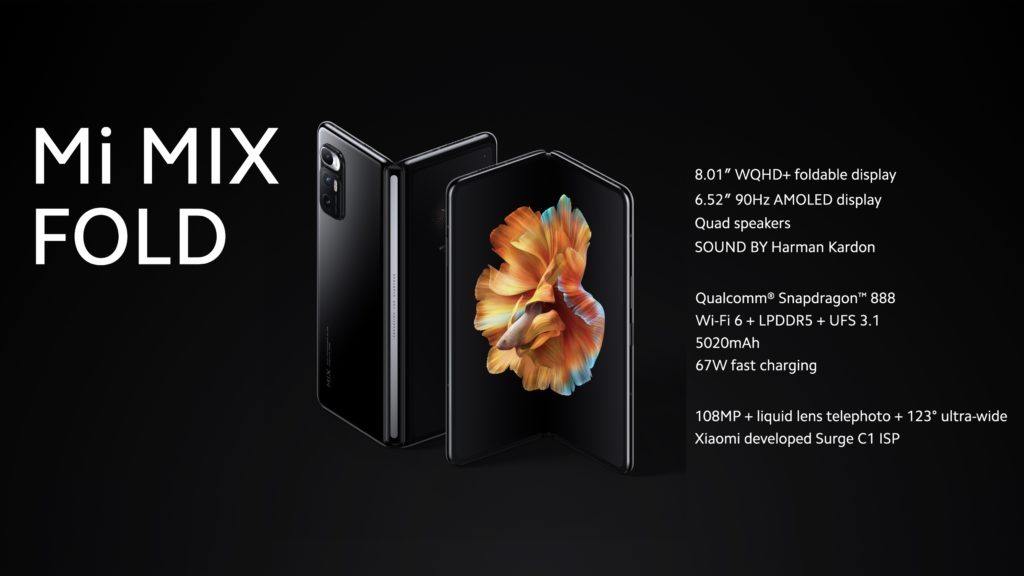 The smartphone comes with 5020mAh battery and also a 67W fast charging. As for the hinge, Xiaomi is claiming it to be 27% lighter and it can be pushed further to 1 million bends.
Xiaomi Mi Mix Fold Specs
Qualcomm Snapdragon 888 processor
8.01-inch Quad HD+ OLED Internal display
6.51-inch AMOLED External display, 90Hz
256GB/512GB UFS 3.1 Storage
12GB/16GB LPDDR5
108MP main camera + 13MP ultra-wide camera + 8MP telephoto camera, Surge C1 ISP
20MP selfie camera
5G, LTE
Side-display fingerprint scanner
67W charging
5020mAh battery
MIUI based on Android
The Xiaomi Mi Mix Fold will be available in China this April 16 and it will start at CNY 10,000 for the 12GB/256GB. There's the 12GB/512GB too at CNY 11,000 and lastly, there's the 16GB/512GB for CNY 13,000