The Vivobooks are meant to be the affordable lineup of smartphones from the brand but despite that, the notebooks managed to have a decent hardware that can run most applications without too much hassle and lags, however, most of the time, they sacrificed its body and build quality to make the price of the notebook go down. But today, ASUS has introduced the ASUS Vivobook S, a laptop that is meant to have a good performance and quality and yet, still affordable to the consumers.
The ASUS Vivobook S borrows a lot of features from its premium brothers, the ASUS Zenbook 3. The ASUS VivoBook S managed to have a 17.9mm weight and 1.5kg of weight which is thin by today's standards and at the demo booth, there's the 15.6 Full HD NanoEdge display with an 80% screen-to-body ratio. And I can tell you, it looks pretty good for a notebook that is affordable.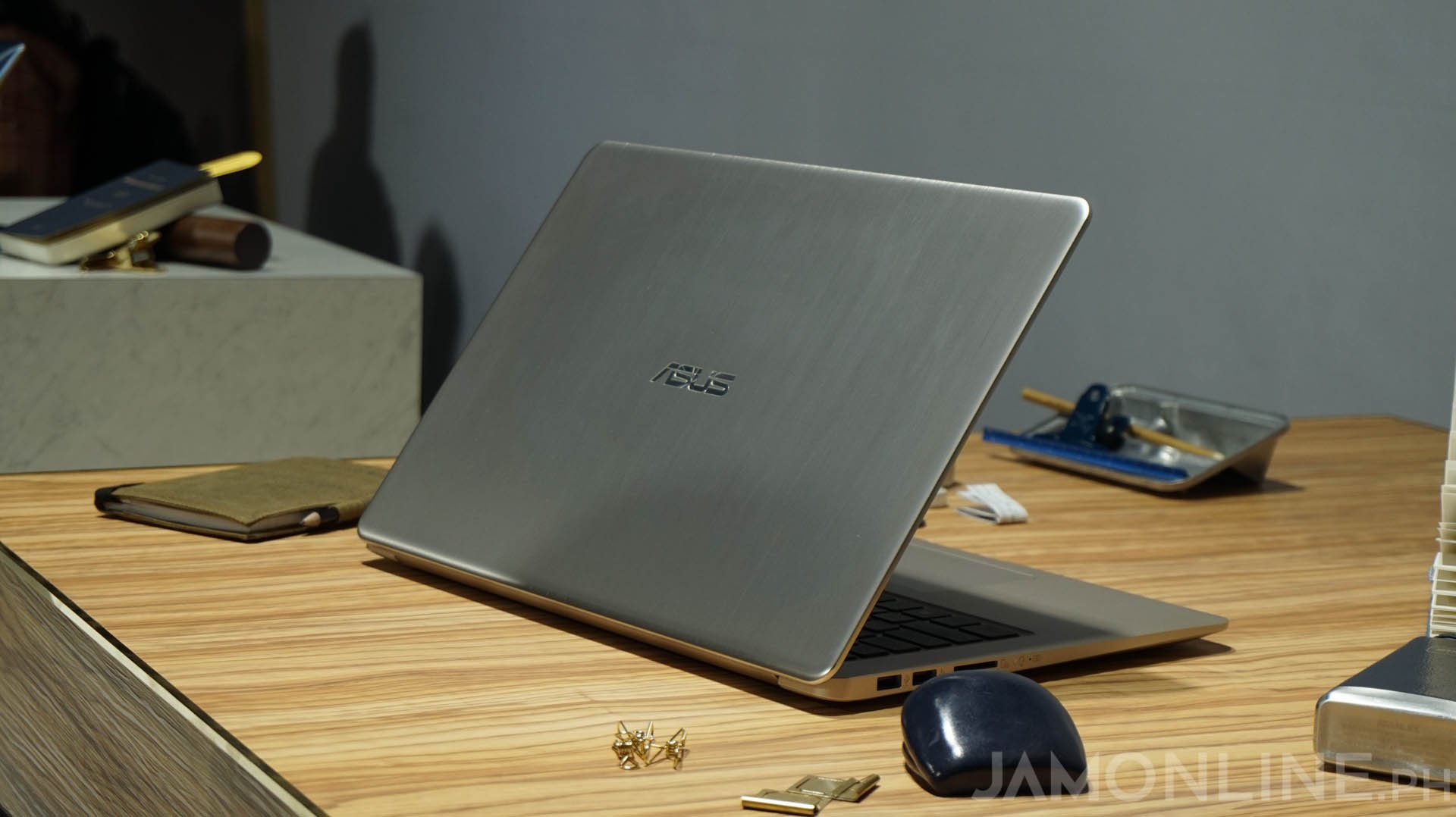 Surprisingly, the ASUS Vivobook S has an aluminum chassis which is really rare on the affordable laptops but of course, the rest of it is plastic. But again, I was surprised that the ASUS Vivobook S feels better and solid than I expected for an affordable notebook.
The ASUS VivoBook S will come in Intel Core i3, i5, and i7 U-series processors and of course, the most affordable ASUS VivoBook S will come in Core i3 processor.  The ASUS Vivobook S also manage to have up to GeForce 940MX GPU, 16GB RAM, 512GB SSD with 2TB HDD.
On some variants of the ASUS Vivobook S, it also supports Windows Hello and also Backlit keyboard but for an affordable notebook, that is a pretty awesome addition to the notebook.
Holding the ASUS Vivobook S, it doesn't actually feel cheap. It feels more premium that I expected and aesthetically, you'll definitely feel that this isn't a Vivobook but more of a Zenbook. It feels premium but once you feel the plastic parts of the laptop, then you'll know that this is a Vivobook.
The ASUS Vivobook S does have an interesting MSRP starting at $499, however, do take note that this price might be only running on the lowest variant possible so expect that the notebook will get a higher MSRP if you want the better hardware.