Recently, ASUS Philippines has outed their newest Windows notebook that has a touchscreen and a 360 flip design similar to what we've reviewed before, the ASUS Transformer Book Flip but this time, the notebook is now powered by a better hardware and it is much better than the Transformer Book Flip. Do you want to know more about it? Check out my review below.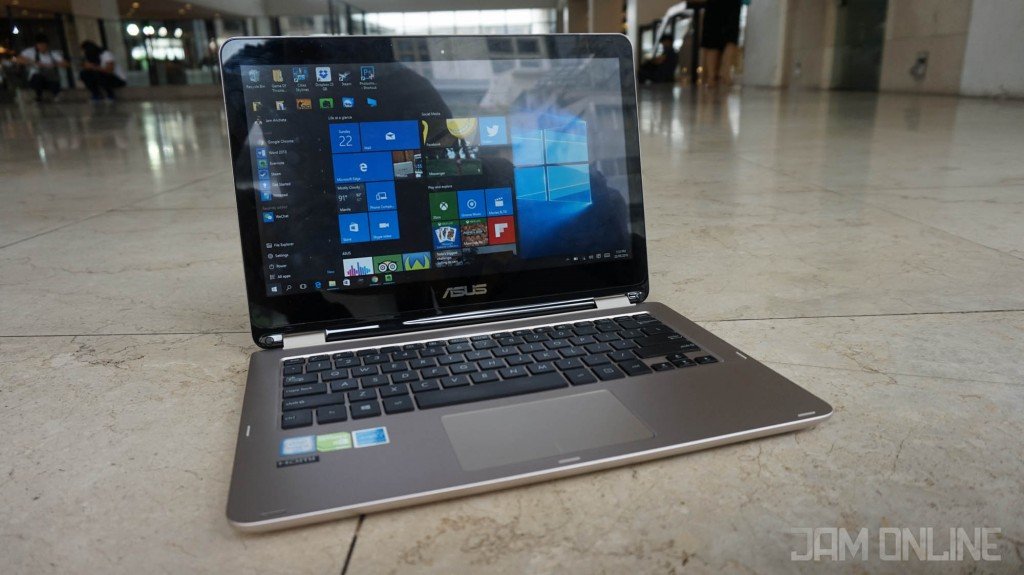 It's metal and it's gorgeous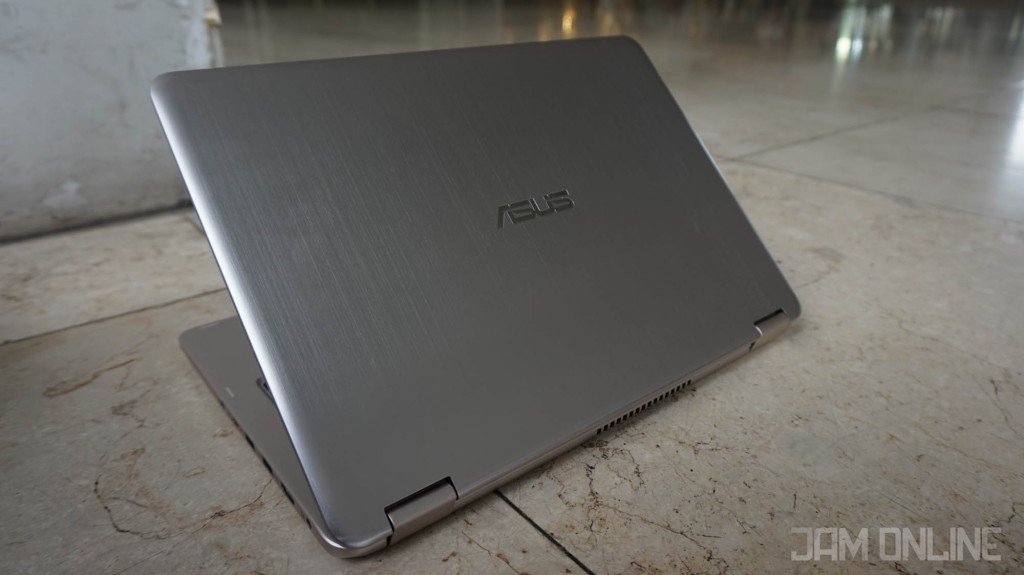 The VivoBook Flip TP301 starts at P22,995 and for its features, the laptop is affordable. But despite starting at a low price, the ASUS Transformer Book Flip still manages to have a metal chassis which is really solid. However, the laptop's bottom plate is still made up of plastic but don't worry, the laptop still feels very solid overall.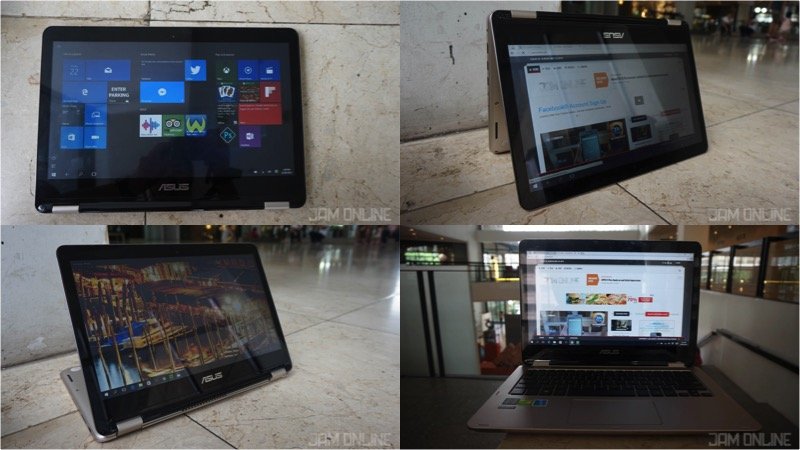 The laptop's main selling point is its 360-degree swivelling hinge that lets you use the laptop in different ways. You can use it in laptop mode, tent mode, stand mode and tablet mode. And on Tent mode and Stand mode, the hinge works pretty well and they just work perfectly.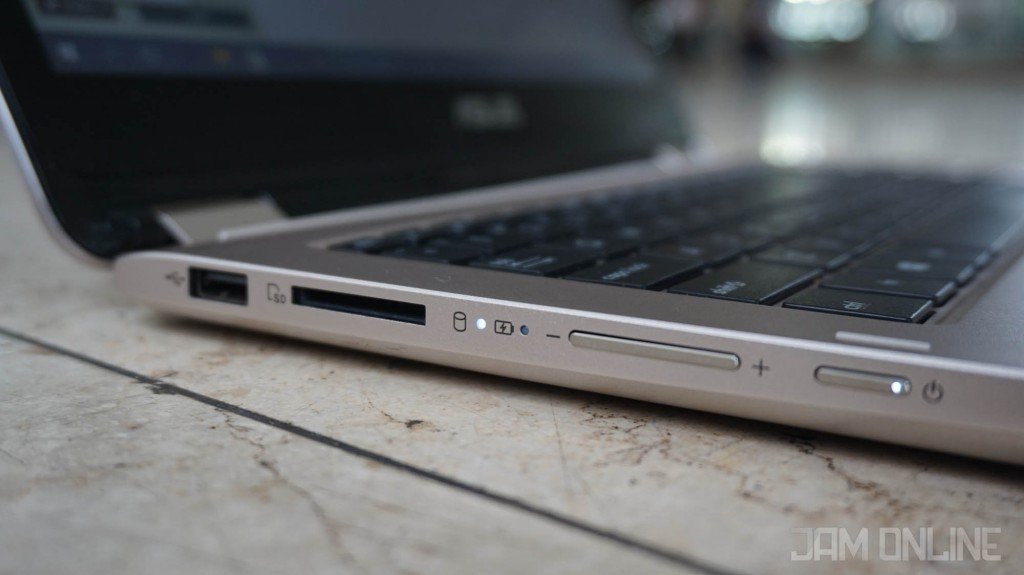 And since this laptop can be swiveled and use as a tablet, the volume rocker and the power button is strategically placed on the sides. And thankfully, that comes pretty handy especially when I'm using the laptop in tablet mode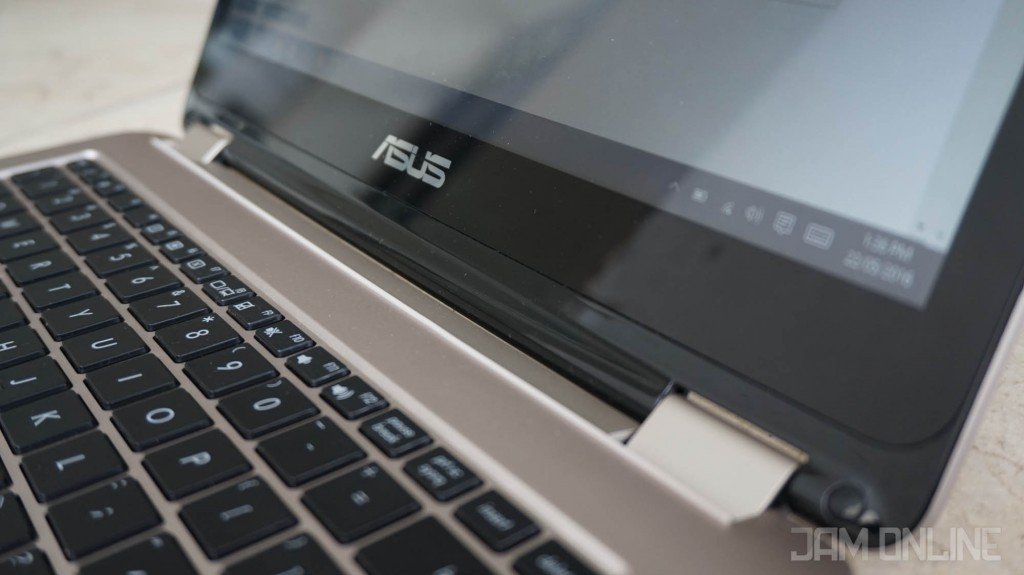 The stereo speakers of the laptop come with ASUS' Sonicmaster technology and yes, it was good as I don't need an extra speaker most of the time when I'm watching movies but I notice that the trebles were high and the bass wasn't too prevalent. ASUS is claiming that the laptop would have a battery life of up to 10 hours but in my use, I was able to get 7-8 hours of average use. Not bad.
Comfortable keys, spacious trackpad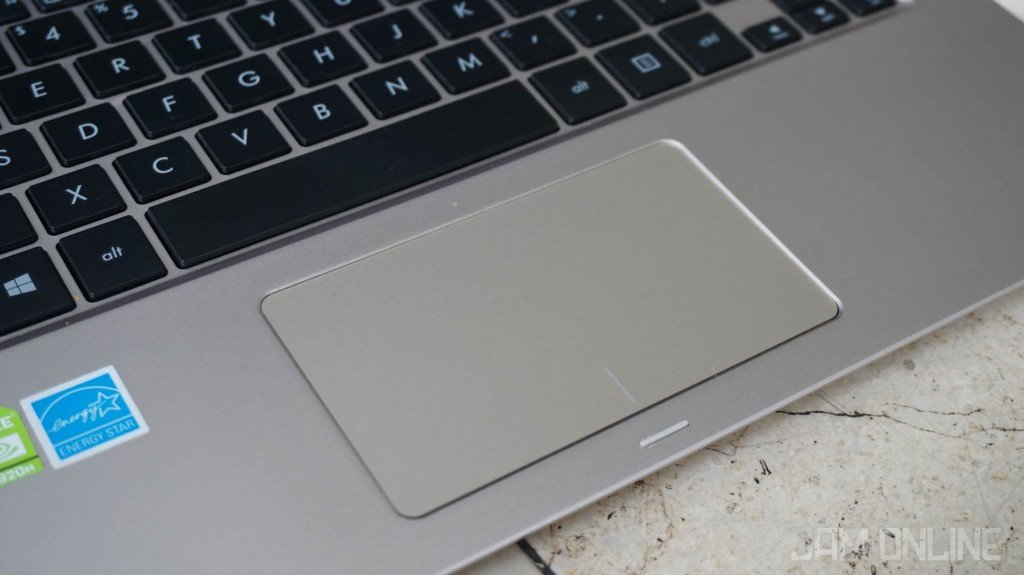 The ASUS Transformer Book TP301 also has a spacious trackpad. Yes, the trackpad is spacious and it works well with gestures but it is still far from perfect. Clicking on the trackpad still requires more pressure that I used to but don't worry, it still works well.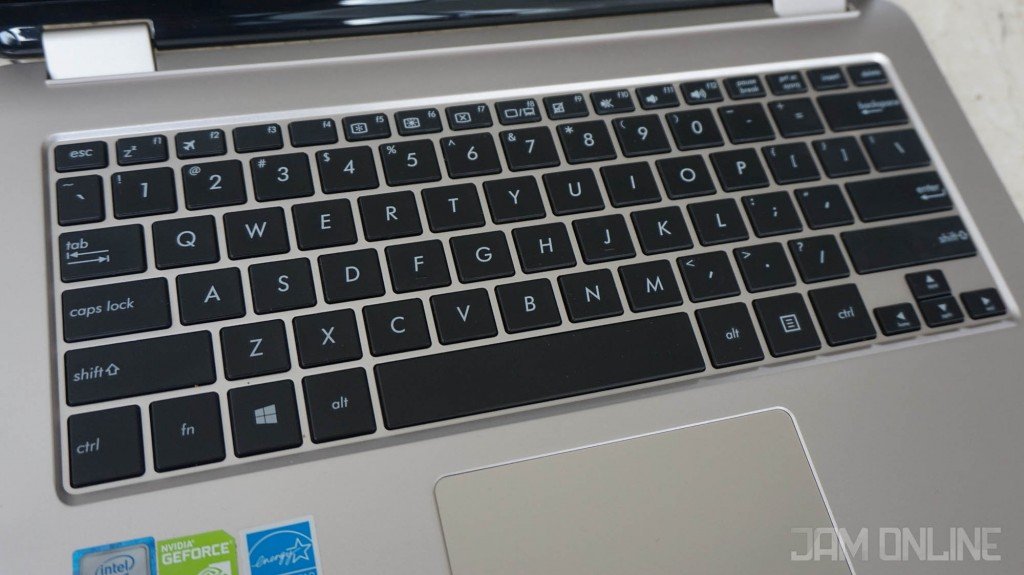 The keyboard is very familiar. It's soft, comfortable and really easy to type on. I actually love the keyboards of ASUS notebooks because they're really soft and I really prefer that on my laptops, however, one thing that I don't really like with it is it lacks a backlit keys which is really a bummer especially that I always type in the dark.
It doesn't lack connectivity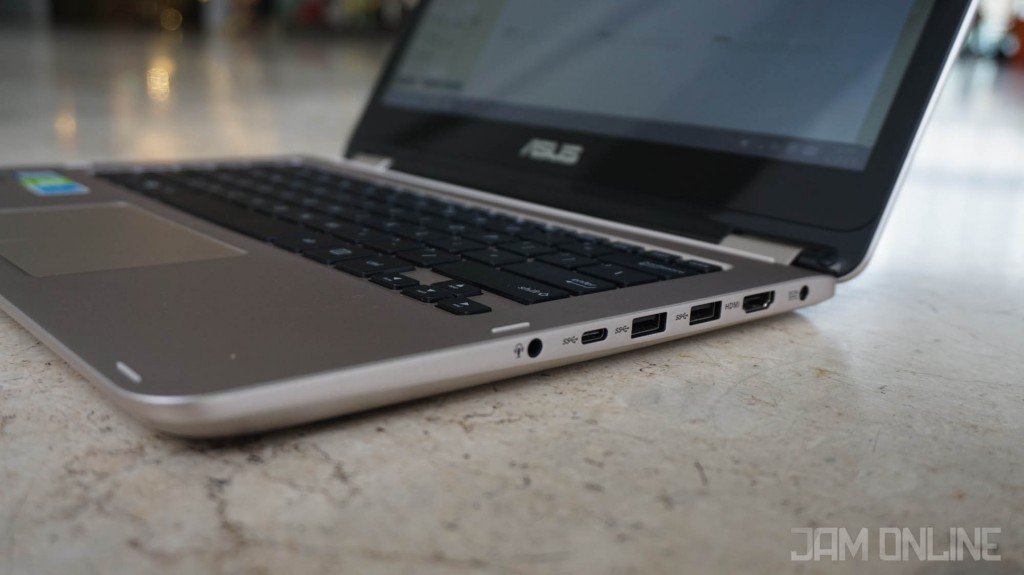 The ASUS VivoBook Flip TP301 doesn't lack in connectivity too. The laptop has 2x USB 3.0, 1x USB 2.0,HDMI, headphone jack, SD Card reader and surprisingly, there's a USB Type-C port in here. Transferring files from the isn't a problem too because USB 3.0 is really fast in here and in case you got a USB Type-C device around, you could also use that one to transfer files from or to the laptop.
The display isn't good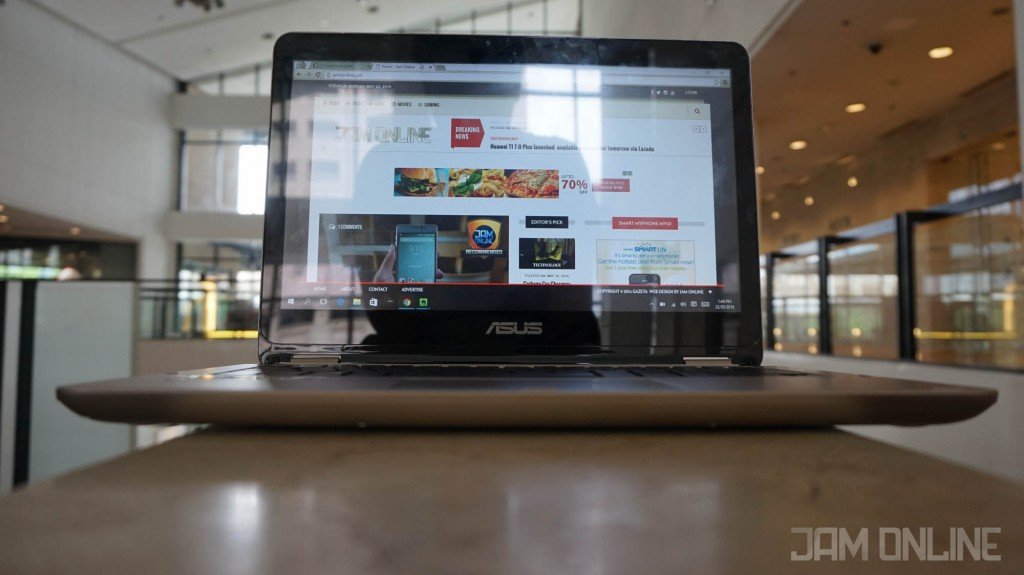 This is probably the dealbreaker of this laptop, the display of the laptop is terrible. The laptop only has a 1366×768 display and it doesn't have good viewing angles. Since this one has a glossy display, using this laptop outside would be problematic since glares are really noticeable on this laptop.
It can PLAY GAMES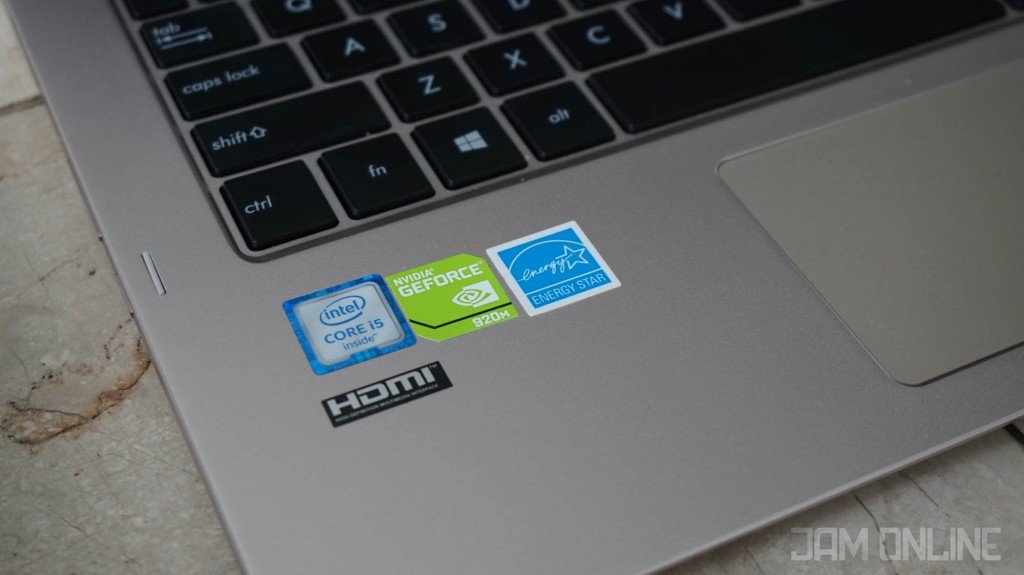 The one that we're reviewing right now is the laptop with 2.3GHz Core i5-6200U, 4GB of RAM, 1TB HDD, and Nvidia GeForce 920m GPU. Yes, it is powered by the latest Skylake processor with Nvidia GeForce graphics but don't worry, the laptop's specs is already enough for some users who are not into heavy usage gaming.
But for those people who are planning to play games on this laptop, yes, this laptop could run most of the games that you wanted to play including modern games. In my test, I was able to play Fallout 4 at lowest settings with a 25-35 fps while Metal Gear Solid V: Phantom Pain was also playable with 35-45fps in medium settings.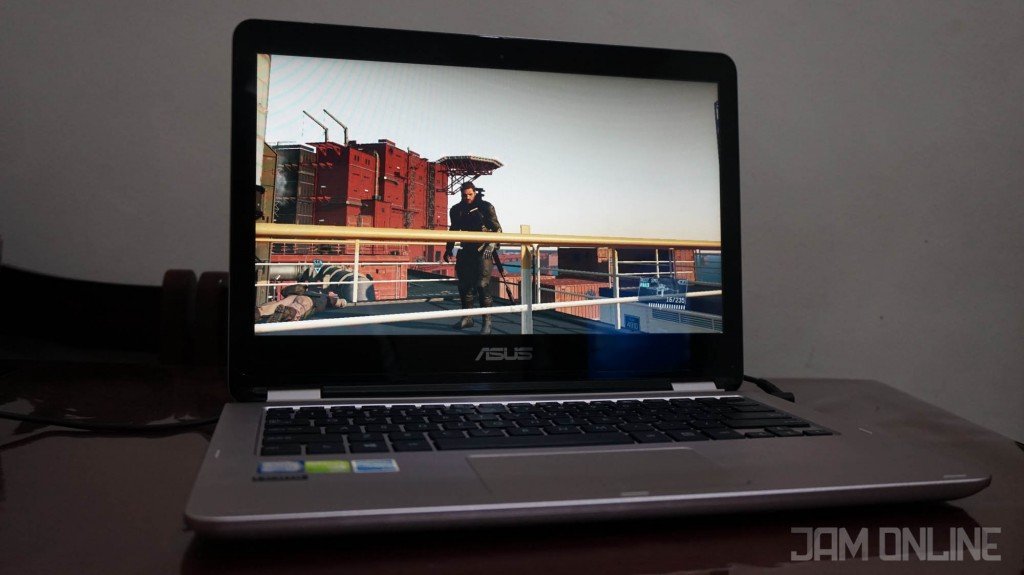 Overall, the laptop doesn't disappoint in performance and most modern games would be playable on the VivoBook Flip TP301 however, you can only play it at low-mid settings.
It comes with bloatwares
Just like any other laptop, the ASUS VivoBook Flip TP301 comes with bloatwares. Some of the included software in the laptop are McAffee, ASUS Giftbox, TripAdvisor, FoxIT Phantom PDF, WildTangent games and more but I strongly suggest that you uninstall most of it to get more storage and faster performance
Verdict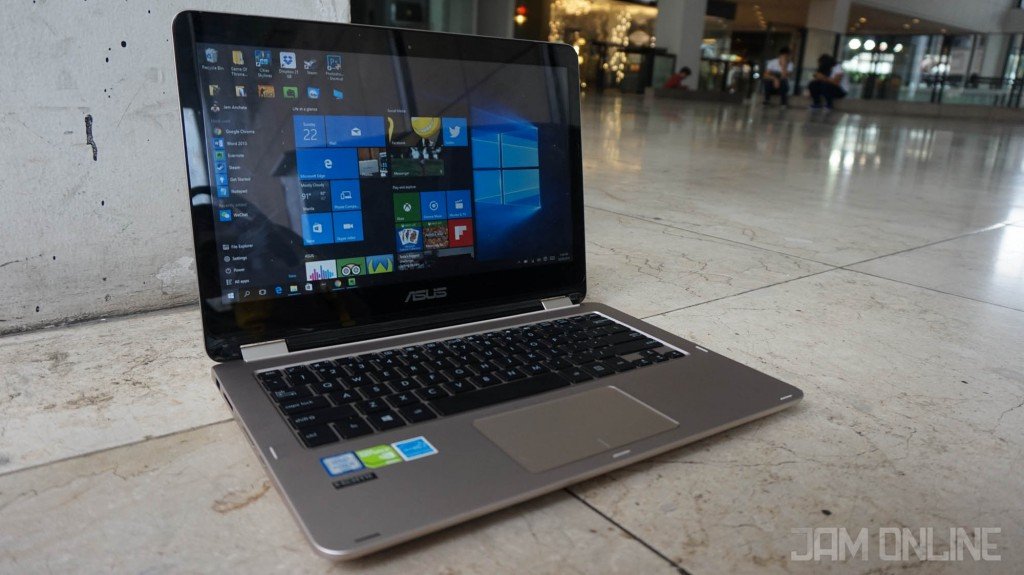 The laptop comes with a feature that some laptop doesn't have — a 360-degree swiveling display. The performance of the laptop is great, the build is really solid and it's a really good laptop, however, if you want a laptop with a good looking display then better look away from this laptop. The display is the only thing that you would really hate in this laptop.
The good thing about this laptop is its price. If you don't have the Php 40,995 for this Core i5 variant then you can get the smaller Vivobook Flip with a P22,995 price tag or if you want, you can get better performance with the Core i3 variant.
The ASUS Vivobook Flip is now available nationwide.