Summer is near and you're probably preparing for your next adventures in the mountains or on the beaches. I'm pretty sure that you guys are excited but of course, to have a more exciting and enjoyable outing experience, it is better to bring some gadgets like the Braven BRV-PRO, the world's most rugged and versatile Bluetooth speaker and some accessories.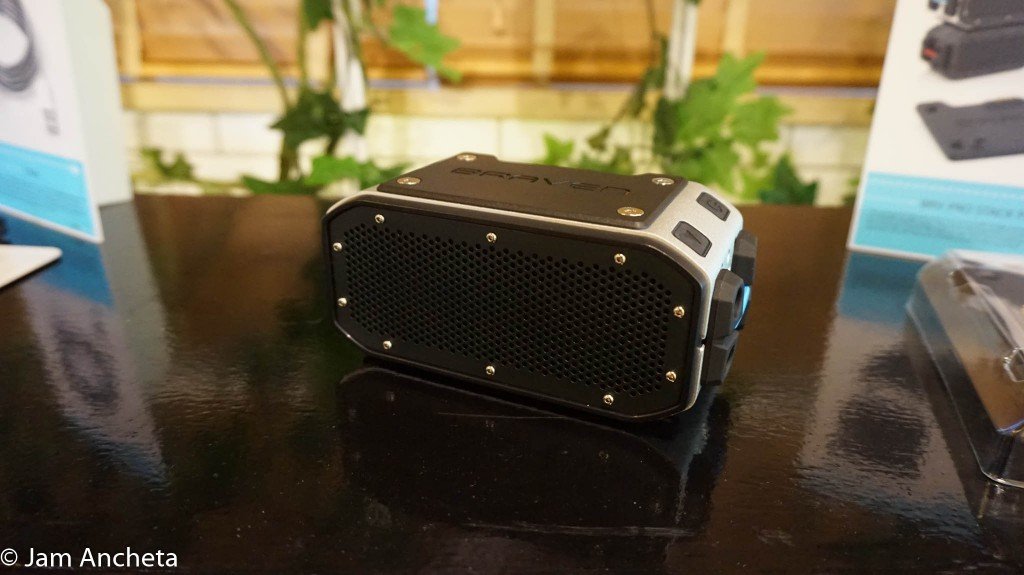 If you want to do more for your newly bought Braven BRV-PRO. Here are some accessories that you can mount on the speaker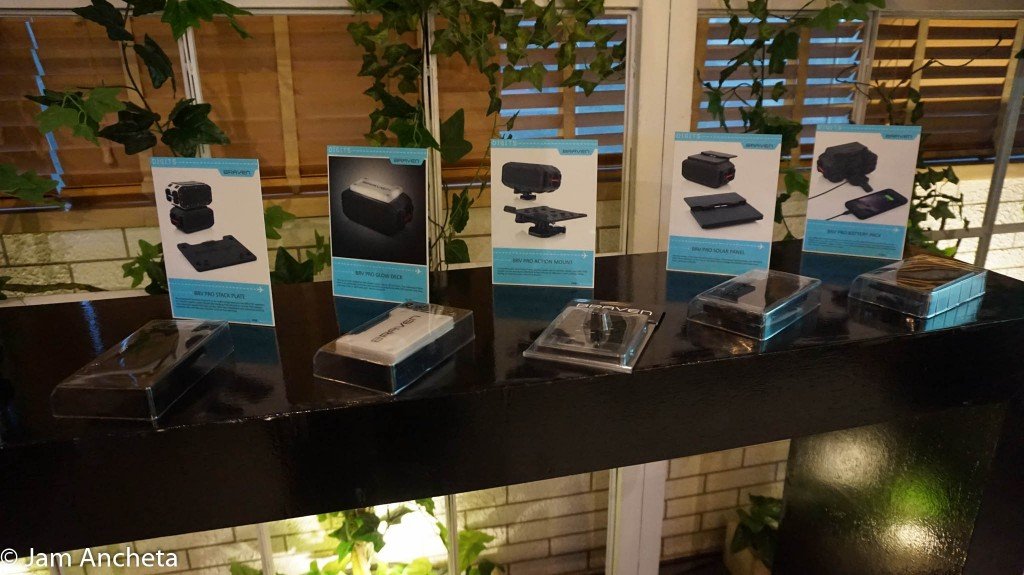 Action Mount (PHP 750) – This accessory lets you mount GoPro and action cams for your adventures
Solar Panel (PHP 2450) – Maximize your Braven Speaker with the Solar Panel to charge your battery and keep connecting to your smartphone and play music
Stacking Plate (PHP 950) – if you have an extra Braven BRV-Pro speaker or your friend has one, then better maximize it with the Stacking Plate. This accessory lets you connect two BRV-PRO speakers to amplify sound.
Glow Deck (PHP 1450) – If you're on camping or on an adventure then you better have an LED to light your path, tent, or campsite. To maximize Braven BRV-Pro, then you better get this one.
Battery Pack (P 2450) – IF you want to do more from the speaker then you better mount a battery pack on your Braven BRV-Pro speaker. Yes, there's a battery pack for the speaker that adds 3800mAh of juice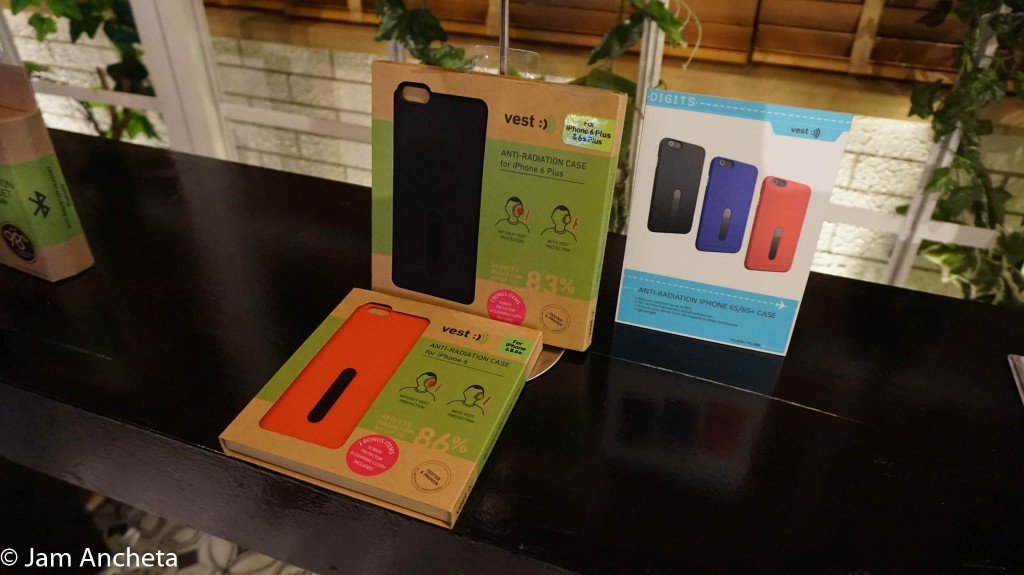 Digits Trading has also announced that they'll be offering products that protect you from radiation with the vest products. There's the Anti-Radiation Wired Radiation Earphones in pink, blue, white, or black (Php 1,850.00) and the Anti-Radiation Bluetooth Earphones in black or white (Php 3,950).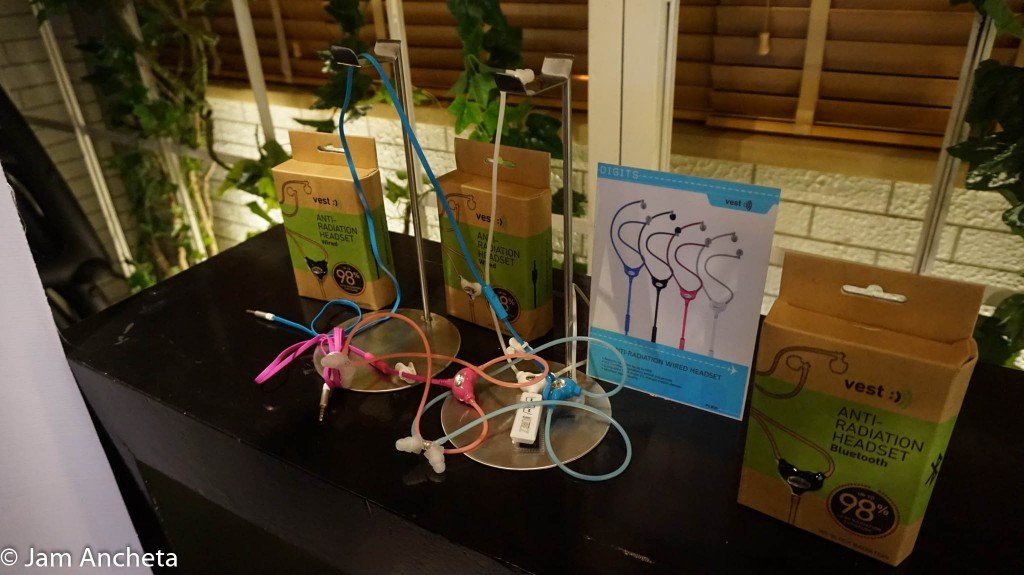 They're also offering Laptop Radiation Shield in Gray for PHP 3,450 that emits radiation from the antennas and the battery of your laptops. It reduces the radiation exposure by up to 92%. There are Anti-Radiation cases for the iPhone 6s and the iPhone 6s+ too which are priced at PHP 1850 and PHP 1950.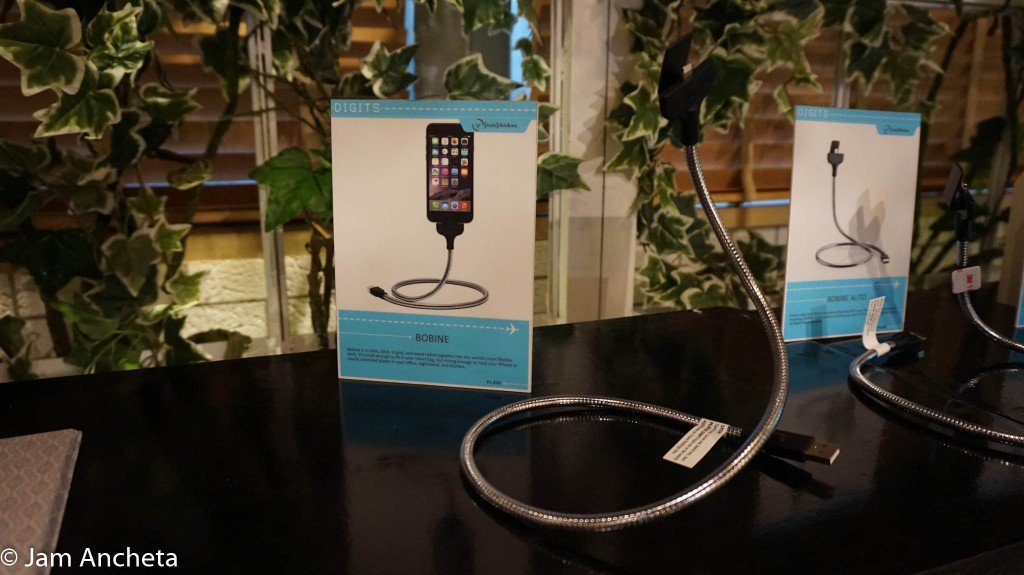 The most interesting products that were shown to us are the products from Fuse Chicken. They offer the most durable and flexible products for your iOS devices.
Bobine (PHP 1950) – it is the world's most flexible iPhone dock and it also doubles as a dock for your iOS device. This is great for those people who always plug in their iPads or iPhones to their laptop and still want to use the smartphone.
Bobine Auto (PHP 2200) – This is just like the Bobine but this one works on your car which is probably best used for GPS navigation and hands-free calling.
Bobine Watch (PHP 1350) – If you don't like your Apple Watch is placed just somewhere while charging then you better get this one. This accessory lets you charge your Apple watch and view on your nightstand, desk, or while driving with the included Dash Stabilizers.
Titan (PHP 1950) – This is one of my favorite accessories that I've seen there. One of the biggest problems that most iOS users experience is the tearing of charging cables. The included cables out of the box are terrible and with Titan, you won't have to worry about that anymore because this one is tough. It's an industrial-grade cable wrapped in two layers of flexible and high-strength steel. So yeah, you won't have to worry about your cables for your iPhones and iPads anymore.
Titan Loop (PHP 1650) – This is the toughest key chain cable on earth. It's like the Titan but this one is shorter and it also acts as a keychain.